Livorno is a typical harbour town, complete with fresher-than-fresh seafood and a lively fishing heritage. However, as Tuscany's second-largest city, it often faces unfair comparisons to the region's rural ideal. But, look beyond its busy port to a charmingly worn old town interspersed with canals and fringed by a Belle Époque waterfront and pebbly beaches. In between its waterways, you'll find everything from intricately baroque churches to monolithic red stone forts that date as far back as the 11th century. For something a little different, there's a vintage workshop exhibition dedicated to that quintessentially Italian mode of transportation – the Vespa.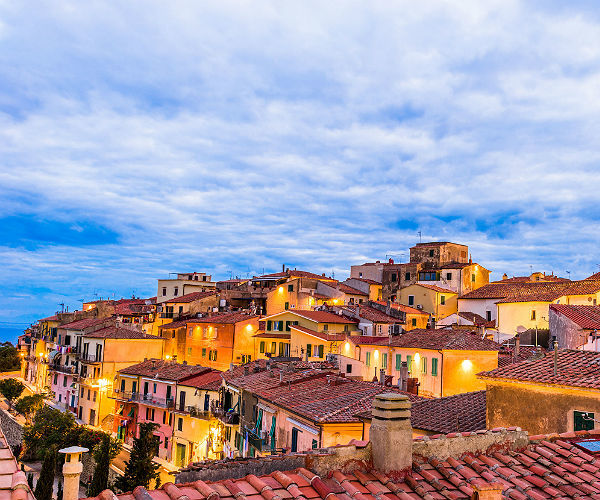 Tuscany
However, Livorno's real strength is as a gateway into the delights of Tuscany. It's a land that rolling hill clichés and shady olive grove tropes are at once accurate and an injustice. Perhaps it's the Renaissance artistry – names like Donatello, da Vinci and Michelangelo are all represented– or it might be its grand medieval cities that make 'Italy's Art Gallery' so alluring. Yet, the real Tuscany is to be found outside its UNESCO-listed headlines; hilltop towns and valley villages provide terracotta and sandstone colour to contrast against endless green landscapes. And, while San Gimignano's frescoes are stunning, Monte Oliveto Maggiore's quiet monastery, Bagno Vignoni's spa and the lesser-known charm of Pitigliano and Volterra offer a memorable retreat from the crowds. And throughout, you'll be treated to that famous Tuscan cuisine. There's hand-made pasta, creamy liver pâtés and mouthwatering bruschetta, all washed down with some of that signature vino. In short, Tuscany cooks and the world eats.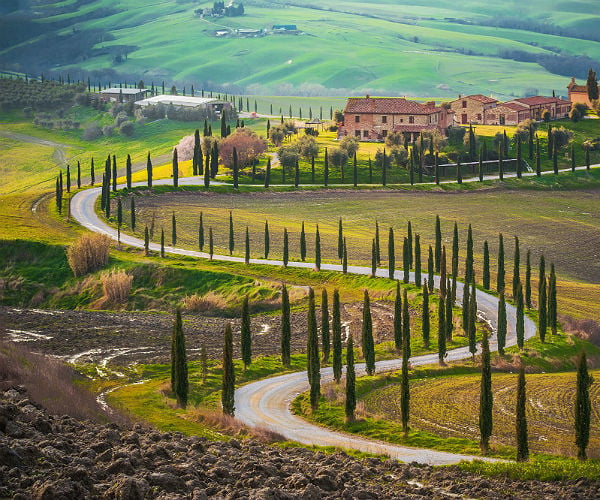 Pisa
Moving out of Livorno, the chances are that your first introduction to the region will be made at Pisa, just a short drive – or even shorter train ride – up the coast. Learn why this erudite city – its university dates back to the 1300s – is much more than its unbalanced centrepiece, with a walk through its historic centre. Highlights include Gothic churches and Renaissance piazzas but no self-respecting Romanesque town in Italy could be without a cathedral. And Pisa's tiered marble Duomo was once Europe's largest and remains among its most impressive.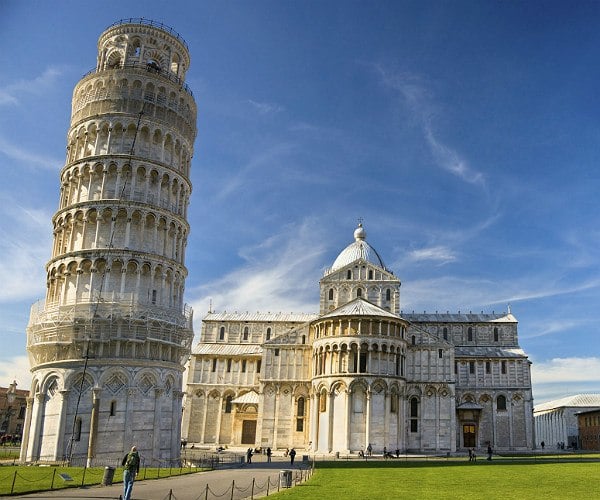 Florence
Continue inland for Tuscany's capital, Florence. Walk its narrow streets to reach the basilicas, cathedrals and art galleries that centred Renaissance Florence as the cultural heart of medieval Europe. And it's often said that not much has changed but the fashion; the birthplace of a certain Guccio Gucci, chic boutiques now rub shoulders with 15th century palaces. Whatever your tastes, don't miss out on the Galleria degli Uffizi, billed as 'the world's premiere collection of Italian Renaissance art'.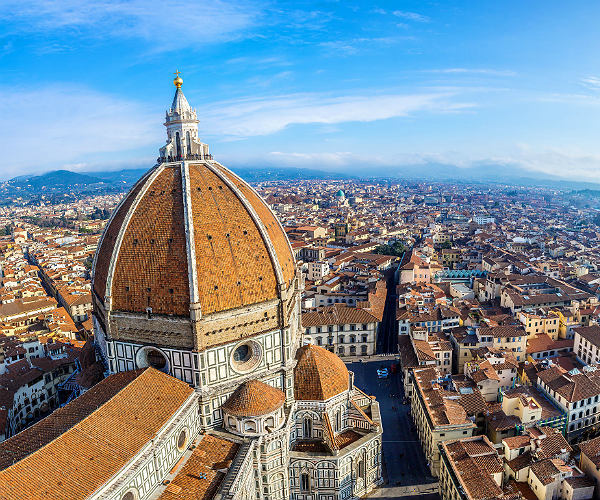 Lucca
Lastly, leafy Lucca – a more off-the-beatentrack alternative to its heavyweight neighbours – is another ideal day trip out of Livorno. Journey beyond its 16th century walls to discover fine architectural treats steeped in a fascinating history. Red-roofed buildings line cobbled streets as afternoons are effortlessly whiled away in plaza-side cafés. Beyond the usual offerings of cathedrals, palaces and museums, head out into its hilly ring for spa waters and heritage villas; it's the ideal post-cruise break.
When to go
In summer the mercury maxes out around a little over 30°C meaning blue skies and spectacular vistas. However, during the shoulder seasons from May to June and September to October, piazza wanders are much more manageable. And, while winters rarely see freezing, there is a certain charm to Tuscany without the crowds.
Who to cruise with
You'll be spoilt for choice with Azamara Cruises, Crystal Cruises, Holland America Line, Oceania Cruises, Regent Seven Seas Cruises, Seabourn, SeaDream Yacht Club and Silversea all sailing to Livorno.
Scott Anderson is General Manager at The Luxury Cruise Company. The Luxury Cruise Company is your port of call for incredible cruise holidays.
If you would like to be a guest blogger on A Luxury Travel Blog in order to raise your profile, please contact us.