Barcelona is home to a number of theatres that have become popular through offering diverse performances over many years. This city link to culture and the arts has always been present, making it stand out from other cities in Spain and Europe. Consequently, it has become a popular location for lovers of theatre to come and visit, in the hope of catching one of their favourite plays, musicals or concerts. To give you an idea of the popularity that theatre has here, there are over 50 theatres in Barcelona alone. Therefore, we will look to narrow down some of the most important theatres in our eyes, whilst still giving you an extensive list to choose from. In the process, we hope that you visit one or multiple on your next visit to Barcelona!
Gran Teatre del Liceu
The Gran Teatre del Liceu was founded on 4th April in 1847 and has become one of the most important theatres in Spain, if not Europe. Considered as a hub for classical music and opera, it also has other genres of theatre to attend, mainly musicals. Being located on La Rambla gives Liceu a hotspot for theatre fans to flood to when a performance is on. Aside from this, the interior of this building is stunning, with golden and red features. Step back in time and enjoy some live theatre performances here.
Metro stop: Liceu (L3)
Teatre Nacional de Catalunya (TNC)
Secondly, the National theatre of Catalunya, or TNC, is another large theatre that Barcelona boasts. It was built in 1996 by the cultural department of the devolved Catalan government and has been flying the banner for Catalan arts ever since. It has a very traditional styled pillar entrance that fits in well to its surroundings. The main stage is modern, with a long and ascending seating area that ensures every spectator has a great view. Just like the national theatre in the UK, there are three rooms with three stages that can hold performances any evening. With plenty of performances in the Catalan language, this theatre is ideal for anyone wanting to watch a traditional and regional performance whilst in the Catalan capital.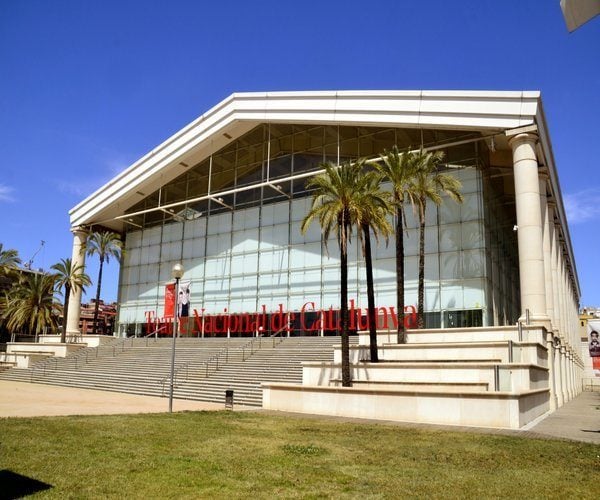 Metro stop: Glòries (L1)
Palau de la Música Catalana
Opening in 1908, the Palau de la música catalana is undoubtedly one of the most popular theatres in Barcelona. In 1997 it was declared as a UNESCO world heritage site, as a way to cement its place at the forefront of Barcelona´s arts scene. With a traditional interior that, like the Liceu theatre, you will be able to immerse yourself with the performance. The exterior is also a thing of beauty, with former ticket booths visible in the original pillars around the building. With shows ranging from Flamenco to jazz performances, this should be a priority on anyone´s list. Once you attend, you will understand why tourists come here for a tour alone!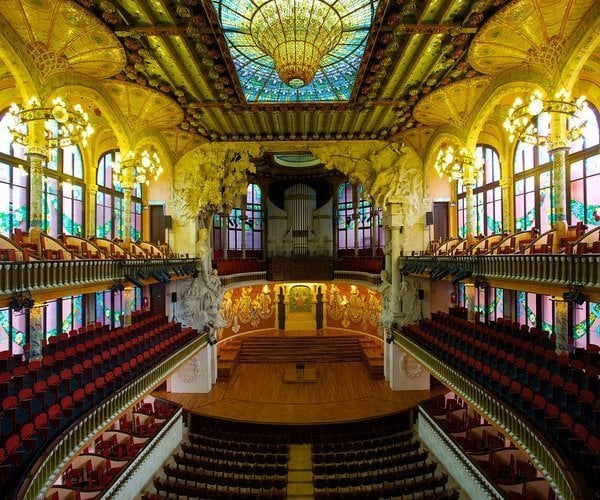 Metro stop: Urquinaona (L1 and L4)
Teatro Colisseo
On the second largest road in Spain, Av. Gran Via de les corts catalanes, you will find the amazing Teatro Colisseo. Built in the early 1920´s in a modern design, this eclectic building alone is a thing of wonder and attract tourists daily. In addition to this, its central location makes this theatre very popular year round. Here, you are more than likely to enjoy musicals and cabarets. However, as mentioned before, this theatre is usually very busy, so we suggest booking well in advance!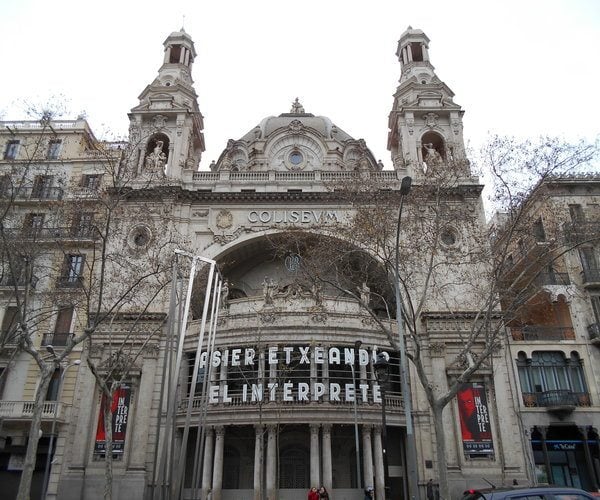 Metro: Passeig de Gràcia (L2, L3 and L4)
Tivoli
Originally being home to performances as early as 1860, the Tivoli theatre as we know it was completed in 1919. Since then, it has offered many popular shows to theatre fans from all over the world. It has made a name for itself as offering many ballet shows as well as mainstream musicals, such as ´West Side Story´. When it opened over 100 years ago, only the Liceu theatre was larger, underlining the size of this theatre. Tivoli should be high on the list of any fans of live dance, especially ballet, as you will not find a better theatre for this genre in the city.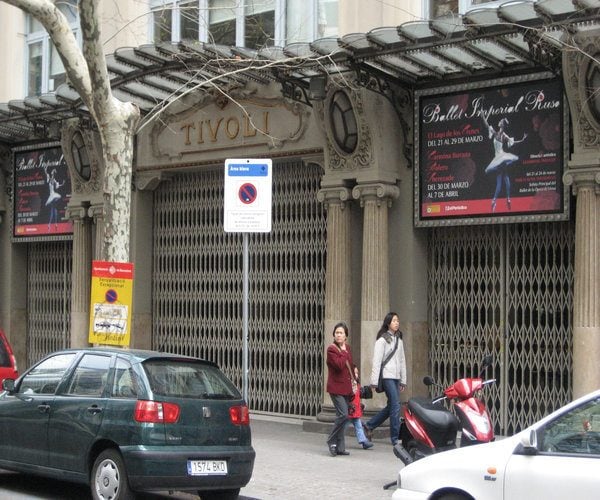 Metro: Urquinaona (L1 and L4)
In summary, Barcelona is home to many theatres that specialise in various performances, giving fans of live theatre a chance to enjoy when in the city of Barcelona. The main theatres have been covered above, yet there are many more theatres in Barcelona that you can visit.
For example, there is the Teatre Victoria, a traditional, two tiered theatre that offers great Spanish musicals and is located near Poble Sec. The Flamenco casa lola is an intimate venue dedicated only to the art of flamenco, with performances on daily. Lastly, the Teatre Grec (seen below) is a modern take on a Greek theatre, which is found near Montjuic, in an outside space. This hosts live music performances as well as other live theatre and recitals. In addition to this, the Teatre Grec is situated walking distance from the Lliure theatre, which goes to show that the list for live theatre in Barcelona is truly endless!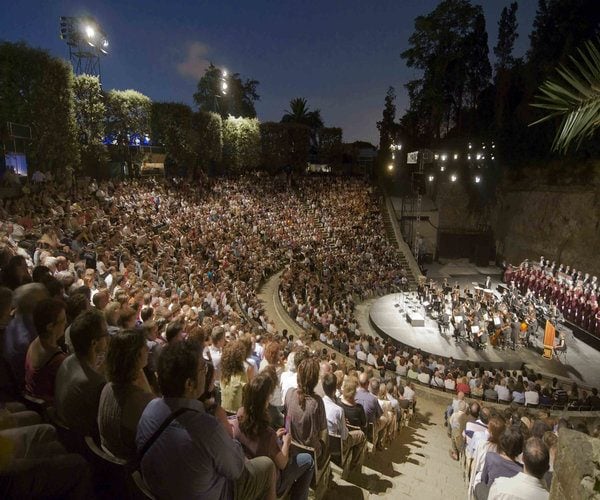 The easiest way to book a show at any of the theatres mentioned in this list is definitely online, yet they do take orders on the phone. If you find yourself reading this in Barcelona and don´t yet have tickets, do not worry! You can go to the theatre and see what shows they shall be offering whilst you are in the city. Even going to wander around most of these theatres is a great daytrip idea in itself.
Sandra Roig is Marketing Director at AB Apartment Barcelona. AB Apartment Barcelona is an apartment rental agency offering over one thousand short and long term apartments across Barcelona.
If you would like to be a guest blogger on A Luxury Travel Blogin order to raise your profile, please contact us.