The "luxury" in "luxury villa" is not there for no reason. The facilities, amenities, and services offered by these properties are truly impressive and even surprising to some, stylishly distinguishing them from your typical home rental.
Having your own private chef and infinity pool are signature features of luxury villas, as many experienced vacationers already know. But nowadays, the experience of a villa vacation has taken several notches higher – from fully-equipped gyms to private cinemas, to golf putting greens right on your own yard. The best part is, you have them all to yourselves throughout your stay.
Here are some of the grandest facilities and amenities you can expect when you book a luxury villa for your holiday:
Your own private gym
In line with the global healthy-living revolution, many private villas now allow modern-day vacationers to stay fit and active even during the holidays with the inclusion of private gyms. Though some are more equipped than others, a good number of villa gyms come complete with all sorts of professional equipment from simple gym balls to heavy-duty machines.
Some gyms even provide stunning views of the surrounding scenery and features surround sound systems or flat-screen TVs to accompany you while you work out.
Spa and sauna
What better way to pamper yourself than having a relaxing massage in the comforts of your own private spa? Getting spa treatments has become essential for holidaymakers nowadays, which is why a lot of luxury villas are now equipped with an in-house spa room.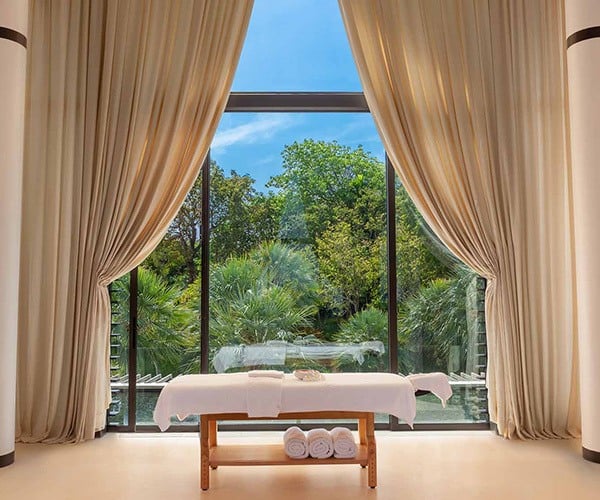 The luxurious indulgence doesn't end there, too. Many vacation homes also feature an in-villa sauna for a truly luxurious spa indulgence. Massage sessions can be organized by your dedicated concierge or by your villa manager.
Outdoor jacuzzi
An outdoor jacuzzi is a great spot to unwind after a day full of exciting activities. It allows guests to hang out as a group while enjoying its relaxing benefits at the same time. Some even feature rooftop bars with jacuzzis that can accommodate big groups, perfect party venues for the young and young-at-heart.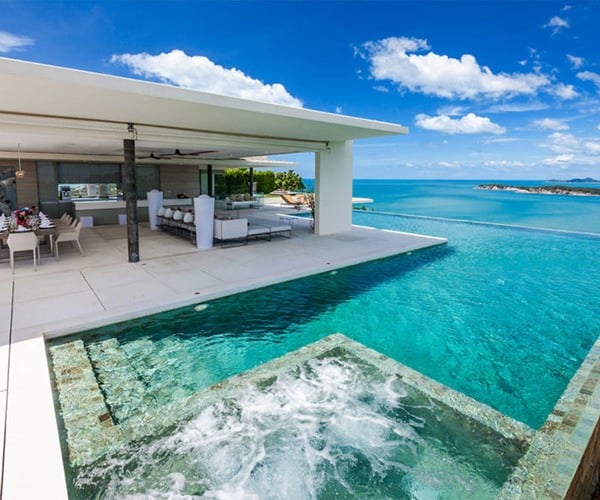 Other villas have this either in the pool itself or ensuite your bedrooms. For couples, a hot tub bath in a private jacuzzi is a great way of making your getaway extra romantic.
Outdoor bath
A luxurious retreat is never complete without a relaxing bath experience. Luxury villas often have state-of-the-art toilet and bath facilities that'll satisfy even the most discerning vacationers. Other villas have also taken it up a notch by adding an outdoor bath.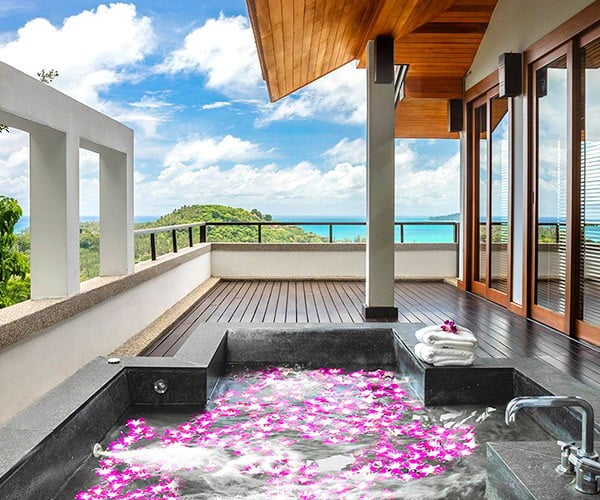 This allows guests to take refreshing baths while soaking in the gorgeous scenery that surrounds them. For an extra touch of romance, the villa staff can prepare your bath complete with rose petals and candles – imagine being greeted with such a scene after a day of adventuring outside.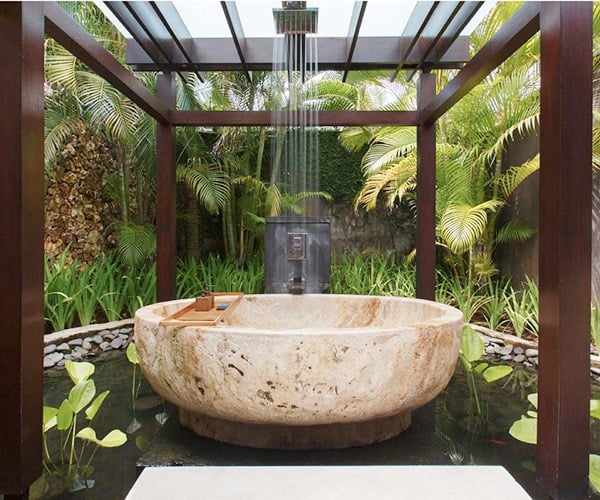 State-of-the-art cinema
A good number of luxury villas have in-house theatres so guests can take their movie marathons to another level. Modern soundproof cinema rooms equipped with wide projector screens, surround sound systems, and the latest streaming services promise guests an amazing viewing experience.
Choose the selection of Bluray DVDs or stream the latest movies online. Whether it is a couple's night or a family stay-in activity, this feature is a definite winner. Rainy days are surely no reason not to have fun during your holidays.
In-door gaming facilities
Friends and families staying in vacation villas are spoiled for choice when it comes to in-house activities to enjoy. Luxury villas often feature game rooms equipped with billiard tables, foosball, mahjong sets, computer game consoles, and sometimes, even custom-installed golf simulator.
Indoor gaming amenities are provided keeping in mind the varying age groups of guests so everyone from kids to seniors have their own genre of fun. Many gaming rooms also come with a lounge or TV area so the whole group can be together while enjoying different activities.
Outdoor sports facilities
Most luxury villas have sprawling lawns that feature a great selection of outdoor amenities, including golf putting green. Avid golf players and even beginners can now practice and improve their golfing skills right within their holiday home.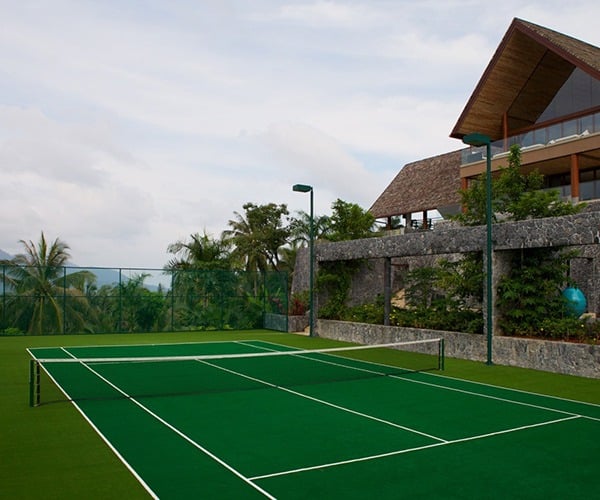 For some seaside fun under the sun, guests can also have a game beach volleyball or venture out into the waters on kayaks and paddle boards. Other villas also have their own basketball and tennis courts within their own lots so that guests can enjoy exciting sports activities without having to leave their villa.
Silvan Kitma is General Manager of The Private World. The Private World is a villa rentals company offering some the most top-rated luxury vacation home rentals in the world's top tourist destinations.
If you would like to be a guest blogger on A Luxury Travel Blog in order to raise your profile, please contact us.