"It is in Iceland's authenticity that luxury can be discovered."
This month's blog post comes from the cosy cocktail bar situated in the luxurious Canopy by Hilton hotel. It is a 4 star hotel (there are no official 5 star hotels in Iceland). This hotel is based in downtown Reykjavik and a stone's throw from the main shopping street of Laugavegur it is somewhere that many of our tour guests choose to stay while in Reykjavik. I am personally here for one night only as a wonderful Christmas present from the other owners of my company. To say 'I could get used to this' would be an understatement as I drink the happy hour cocktails by an open fire.
But, this isn't a story about the wonderful Canopy By Hilton in downtown Reykjavik. It's also not a run down of my favourite 'just about 5 star' hotels in the country either. Google does a pretty good job of that already. This is a chronicle of what makes Iceland luxurious without it intending to be.
Is there luxury in Iceland?
Tourism in Iceland is very much in its infancy. This means traditional 'luxury travel' as many would view it is more difficult to achieve. But the lack of 5 star hotels won't stop you from getting the 5 star treatment. What is hidden in the cracks of Iceland's growing tourism sector is an earnest and genuine service from the locals who are excited to share their stories, passions and landscape.
How many tourists? Is Iceland overcrowded? 
Bear in mind the number of tourists Iceland received prior to the 2010 Eyjafjallajökull volcanic eruption was only around 400,000. It has grown by around 20% year on year since peaking at 2.3 million in 2018. The majority of tour companies, DMCs and hotels are less than 5 years old. Seasoned veterans scramble to scale up their one man band operations and quaint farm guest houses in the middle of nowhere to meet demand.
Is it actually over crowded?
This has given rise to the concept that Iceland is now 'overcrowded'. An idea that is massively over sold. Considering tiny Venice receives 20 million tourists per year when you compare it to Iceland (almost as big as England) having only 2 million tourists doesn't seem so drastic.
The bottleneck effect
Saying that, 99% of tourists arrive at the same one airport, Keflavik, try to get access to the world famous Blue Lagoon and spend the majority of their time in Reykjavik, Iceland's capital city. I can certainly see why people get the impression that it's 'discovered'. By the end of day 1 you would be mistaken for expecting Iceland to be ruined. Especially after you've waited in line for an hour at the all important Icelandic hot dog stand in the cold rain. However, once you've gotten over this bottleneck effect, Iceland opens up with more unique sights, experiences and terrain than you can attempt to achieve in one holiday. And just as importantly Iceland has so much to offer that there are plenty of spots that can be enjoyed without the crowds.
Luxury hotels
So there are no 5 star hotels in Iceland. Therefore luxury is not possible, regardless of the price point? Right? Well, there is actually one official 5 star 'floor' in Iceland called the Diamond Suites which is on the top floor of Hotel Keflavik. This is right next to the airport so perhaps you can give it a go on your final night. For the rest of the time you will have to make do with 4 star.
In my humble opinion the '4 star' hotels are very high end 4 star. Many have their own geothermal hot tubs outside like at Hotel Ranga. 24 hour service, which includes northern lights wake up calls (very important) like at Fosshotel Glacier Lagoon. And many are situated in vast open fields with breathtaking views and highly trained staff that can serve you your morning coffee then take you horse riding in the mountains, like at Hotel Skalakot.
Notable luxury hotels in Reykjavik & Keflavik (near the airport)
Hotel Borg, Hotel Berg (near the airport), the previously mentioned Canopy by Hilton, Sand Hotel and the newly opened Retreat by Blue Lagoon are all exceptional choices. The Retreat provides a luxurious spa experience and sleep overnight with access to a more secluded version of the Blue Lagoon hot pool, shared by just a select few guests.
Notable luxury hotels outside of the Reykjavik area
Once you escape Reykjavik towards the more secluded spots of Iceland away from the crowds then you start to find a few problems with apparent luxury. Getting away from the crowds, also means getting away from infrastructure.
I personally say you should have one thing in mind when choosing your hotel as you travel around Iceland, location! For example, near amazing sights or in darkness to increase your chances of spotting the northern lights without light pollution or traffic. Hotel Ranga, Hotel Skalakot and Fosshotel Glacier Lagoon all have exceptional locations and a luxurious feel along the south coast. Hotel Husafell, Hotel Budir and Icelandair Hamar are in great locations too if you are exploring the West of the country around Snaefellsnes and Husafell. The newly renovated Hotel Geysir has come on leaps and bounds in recent years for the perfect spot to watch the erupting geyser overnight without any other tourists in sight.
I won't spend any more time listing great hotels because I personally believe location and authenticity should take precedence over luxury. Suffice it to say if you get local help you will find a place nice enough to adventure Iceland.
What makes Iceland a luxury tour destination?
There are two things I personally consider 'easy luxury'. i.e. it's almost hard to avoid these aspects of Iceland. Firstly, the genuine personalised service from the locals. And secondly, the locally sourced food.
1. The people – aka the personalised service
The first is the personalised and friendly local touch. This can be from the tour guides you encounter, the bar staff, the farm guest house owners , the chefs who delight in sharing a moment with you while you eat and just the people you interact with. You will feel like one of the locals almost by accident.
Tipping is not a cultural thing in Iceland. It's a myth that tipping is an offense, but it's certainly not expected either. This means that when the locals treat you like friends and family you can be sure it's real. This could be the friendly glacier guide delving into the science of the glaciers on a wet and windy day, or the bar staff telling you their life story, or the chef who can name the place and owner for every single ingredient in your meal. This is something I really love about Iceland. In a word, genuine.
2. Private tour option
Yes, you can choose the wrong company to travel with and feel like you're being herded around with a crowd of people. Anything on a big bus will give you exactly that, a 'big bus experience'. The "come back in 40 minutes, the waterfall is over there" style of trip. This type of experience is something I am staunchly against. It's no wonder areas can appear overcrowded when you rock up on a 56 seat coach filled to the brim. It's also what I consider to be the biggest impact on local nature. A crowd of unsupervised tourists clambering over fences, stepping on flora and getting that all important selfie is the opposite to sustainable tourism.
When I'm out with my guests I teach my group about the importance of conservation, the names of the flowers, the history of the area, the science of volcanoes and glaciers and what we can do to help our ever changing environment. I'm not alone in this. Many of the trained guides in Iceland consider it a career. Not a means to an end. The wages reflect this commitment so you're far more likely to meet a veteran guide with oodles of qualifications in Iceland than in the poorly paid other tourist destination.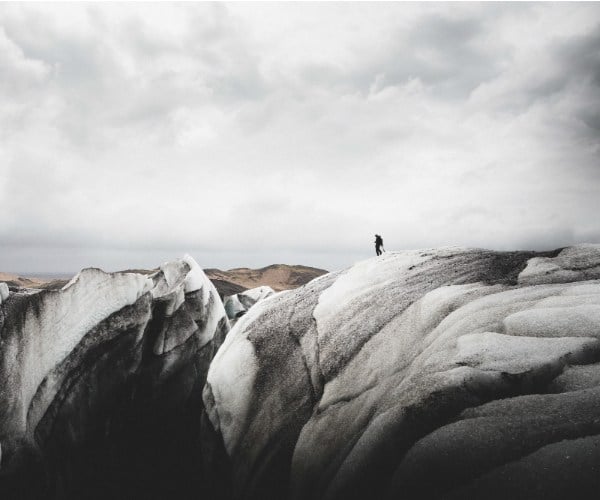 If you choose a private tour with any number of local operators you be almost certain that the guide leading you to the more hidden spots will have a deep understanding of the area, know half of the locals where you go and be able to add a whole new dimension to the tour. You also don't need to worry about the difficult driving terrain, bad weather or how to choose between the countless sights you've found in your guide book. Either way, check the TripAdvisor for reviews before joining any company in Iceland.
3. The locally sourced food
I'll be honest, this section was added a little later than the rest of the post. Mainly because a few days ago I had the honour of taking my partner to Iceland's only Michelin Recommended restaurant, OX. It is only open 3 nights a week and hosts a maximum of 11 people per night so make sure you get your name on the waiting list long before coming to Iceland if you're happy to spend $200 a meal.
The chef, as suggested in the previous section was like our best friend for the night, delighting in intricately sharing stories about his family, talent and the ingredients. We were apparently the first customers to ever jump over the counter for a picture (above).
From the free roaming lamb and privately acquired Icelandic duck to the wild moss, geothermally grown cucumber to the garlic roasted for a grand total of 6 weeks each ingredient had a story. And each of the 14 dishes had its own characteristics that I can still taste days later. The sum of all the parts that each restaurant in Iceland provides appears to be bland and unadventurous. And yet it's what they do with the limited resources they have that makes the food in every corner of the country remarkable. Let's just say that lone cucumber dish almost brought me to tears. I can't really explain how.
Another notable mention for this list is the secluded island of Traustholtshólmi where you watch the island owner catch, gut, carve and eventually cook the wild salmon in front of your eyes. The only seasoning is grown naturally on the island. It's hard not to talk about sustainability on the nights you watch the sun set from the door of your mongolian yurt while digesting food caught metres away from your house.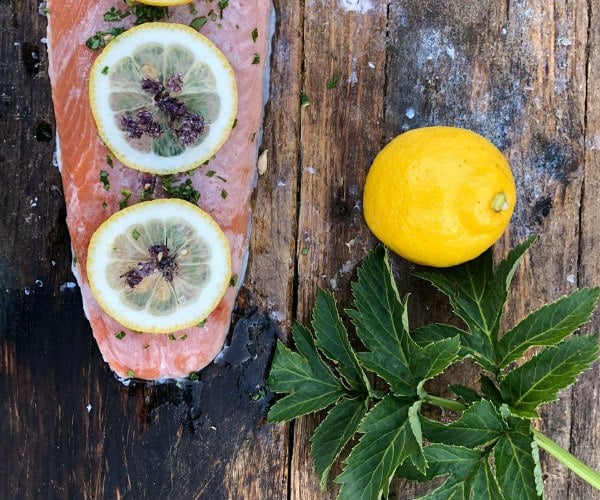 I'll stop short there as I could write an entire blog post of the unique places to eat in Iceland.Maybe that will be next month actually. But I suddenly find myself ravenous so I'm off to eat some tomatoes grown in the geothermal greenhouse of Friðheimar on top of the crusty sour dough bread baked underground in the still warm black sands near the base of a volcano. A perfect example of how the perfectly normal Bruschetta snack becomes a uniquely Icelandic experience.
See you next month!
Ryan Connolly is Co-Founder of Hidden Iceland. Hidden Iceland specialises in private trips, taking you to some of the hidden gems of Iceland with a passionate and experienced guide.
If you would like to be a guest blogger on A Luxury Travel Blog in order to raise your profile, please contact us.