By
Patricia Bech
on Jan 21, 2020 in
Croatia
,
Cruises & Boat Travel
,
Eastern Europe
,
Europe
,
France
,
Italy
,
Regions
,
Spain
,
Speciality Travel
,
Western Europe
Renting a boat is a great way to enjoy a different perspective of a place. Whether you chose to join a group boat tour on your next travelling experience, or hire a boat for a private trip, there are plenty of opportunities to make the most of the scenery and views from a position on the water.
If you are travelling anywhere near a coastline, I think it is always worth researching the nearest boat trips. This is especially relevant if you plan to spend any time near the sea because there are lots of opportunities to head out onto the water from different marinas that are located in various parts of the world and it makes for a nice change of environment.
A day visit to a nearby island for lunch, an adventure to discover marine life or a sunset cocktail out at sea can add some extra special moments to your trip. There are lots of opportunities to take a boat trip in Europe and many different harbours offer this service through various companies.
Here are five places where you should definitely spend at least a few hours admiring the shoreline from the water. Of course there are many more opportunities and this is only a handful of suggestions, so please leave a comment under my article if you have experience or ideas about other areas where a boat trip is worthwhile.
Cannes
There are plenty of places on the French Riviera where you can charter a boat. Cannes is one of the most glamourous seaside destinations in the South of France. If you chose to go on a boat trip in this part of the world, you will be able to admire the mainland coastline from afar, but there is also the opportunity to discover smaller islands. Île Sainte-Marguerite is a beautiful Mediterranean island that is situated about half a mile off shore from Cannes. It is the biggest of the Lérins Islands and worth a visit for exploring. You can also have lunch at the popular restaurant. There is every chance you will see a famous face or two here and celebrities regularly stop by during the summer months.
Polignano a Mare
This stunning Italian destination presents a very different coastline to enjoy. There are lots of coves to visit while on the water and many of the townhouses are dramatically perched on the cliff edges. It is home to the famous Red Bull cliff diving competition and this area is particularly busy during the event. You can hire a boat to explore further afield and cruise down to Monopoli. On your journey, you will likely pass fisherman catching the local delicacy, octopus, from the sea. It is also worth heading the other way and stopping by to see San Vito and its impressive church.
Dubrovnik
Spending a day on a boat is popular when visiting Dubrovnik. Not only can you enjoy views of the city from the water, but you can also visit nearby islands and stop for lunch. Nearby you will find Lokrum and the Elafiti islands. The latter are situated to the north of Dubrovnik and there are little beaches and cafes to enjoy. People heading out by boat from Dubrovnik also often chose to use the opportunity to visit other towns along the coastline.
Venice
Returning to Italy, but with another different water experience, Venice is also a good place to make the most of water transport. A boat tour is a great way to explore this city for first time visitors. You can enjoy tours that pass through the open lagoon, wend their way through the canals and famous neighbourhoods, while taking in some of the renowned landmarks that the city has to offer.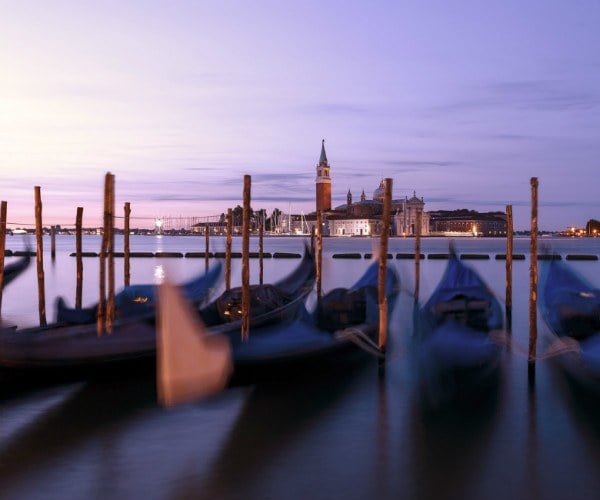 Tenerife
If you are visiting the Canary Islands, then a boat trip in Tenerife may result in some dolphin and whale spotting. Some of the boat tour companies provide biologists as guides for those wanting to observe the whales, dolphins and various other marine life in a natural habitat. The island is closer to Africa than Europe and a popular winter sun destination. There is a good chance of being able to spot the whales and dolphins throughout the year. This is thanks to the island's calm sea and deep waters, which provides a good habitat for marine food.