Another new year is here. With the new year brings a new decade, and the opportunity to set new travel goals and additions to your bucket list. Though we're only just starting a completely different chapter, one of the best ways to succeed at travel planning is by planning well in advance. We know what you may be thinking, the year has just begun, and you're still getting over the holiday season and back into a routine. How can planning for your next halal holiday be a priority of yours right now? While you're right, it isn't a priority, but getting the basics done and dusted as early as you can plays a big part in achieving your overall goal. Especially when it comes to putting together the ultimate Muslim holiday with your family and friends.
So, what should you do as early as now? And what things can you keep off your list? We've listed down a few do's to help you plan ahead and prepare for that dream holiday you've been thinking about since the last time you were away. If making 2020 'your year' to enjoy a romantic or family-friendly getaway is the plan, we suggest you start planning now!
Do plan in advance, but keep things basic
This means, plan your destination, who's coming, your target month, and the goal of your holiday. Brainstorming your options is a great way to select your halal-friendly destination before going into too much detail. You may want to consider your companion's thoughts, and allow each member to select one place they'd like to visit and go from there. By simply knowing your options as early as now, you'll have plenty of time to discuss what each destination offers, what you can and can't do, and how much it would cost. Then, you weigh in the answers and will have a clearer idea on which place you'll most likely choose.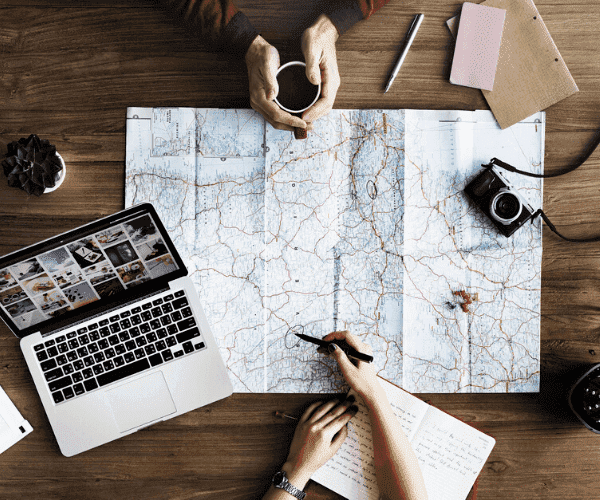 Do set a budget, even if it's a rough one
Once you've got an idea of where it is you'll be going, you'll easily be able to consider costs and how much you'll likely need to spend. If you've already got a budget in mind, then you're halfway there! Ensuring that you're aware of the costs and currency your destination has will play a big part in making your holiday a success. For those that are travelling on a tight budget, this will also give you plenty of time to set a benchmark of how much you'll want to save each month.
Do consider the best time to travel
Knowing when to travel can be a rather tough decision, especially if you don't do your research. Once you've decided where you want to go, have a look at researching when it's the best time to travel to your destination of choice. Certain times of the year can be rather expensive just as other times can be extremely cheap. If you're flying on a strict budget consider looking into the non-peak season.
Do plan to explore and think out of the box
A holiday should be about exploring and discovering what your destination has to offer. Holidays are the perfect time to relax but they're also the perfect opportunity to do something new or something you've never done before. Depending on your destination or hotel choice, there may be a range of activities or excursions you can take part in. While you may not have dreamed of going scuba diving or getting involved in water sports, these types of activities will leave a special memory in your heart.
Do make picture-perfect memories and enjoy
At the end of the day, having fun and making memories is what your holiday should be about. While some much-needed relaxation should be at the top of your to-do list, don't let relaxing take over your whole holiday. Make time to do other things and explore, even if it's just a short walk around the city, or a delicious halal dinner at a restaurant you usually wouldn't eat at. Making memories is one of the most important things in life, and it's something that everyone should go out of their way to do. When the time comes and you're not as mobile as you are now, it's those special random pictures and delightful memories that will keep you smiling and day-dreaming of the days you were living the life in pure paradise.
Nabeel Shariff is the Owner of Luxury Halal Travel. Luxury Halal Travel brings together some of the world's leading hotel brands to offer Muslim travellers incredible experiences whilst observing their Muslim faith.
If you would like to be a guest blogger on A Luxury Travel Blog in order to raise your profile, please contact us.