If you saw the DreamWorks film Madagascar, you could be forgiven for getting very confused about what sort of wildlife inhabits this vast, Indian Ocean island off the south-eastern coast of Africa. There are no penguins, and no escapees from Central Park Zoo. What you will find, however, is an extraordinary hotpot of biodiversity: 90% of the flora and fauna on Madagascar is found nowhere else on earth. The bird watching in particular is second to none.
Madagascar is the world's fourth largest island, and situated just off Africa's east coast. Despite its proximity to Africa, it was in fact historically connected to the Indian landmass, not to Africa, and this explains some of its geological make-up, as well as the types of wildlife that lives there. There are two seasons – a hot, rainy season around January to March, and a warm, dry season from April to December – and the landscape varies from prominent massifs and plateaus, to grasslands and deciduous forests.
To date, 285 species of birds have been recorded in Madagascar, of which 105 are unique to the island: if you have a life list of birds you want to see, Madagascar is an essential addition to your travel destinations. We have mentioned just a few of the endemic birds here, but there are plenty more to spot!
Meller's duck, similar in appearance to a mallard, was introduced to Mauritius from Madagascar, but is now really only found in its original habitat, having faced stiff competition from domestic ducks when it went abroad. Listed on the IUCN Red List as endangered, the Meller's duck lives only on the eastern coast of Madagascar, and even its habitat here is decreasing as human development encroaches.
Only recently discovered is the Madagascar Pochard. It was thought to be extinct, but breeding pairs were spotted on Madagascar's Lake Matsaborimena in 2006, much to the surprise (and excitement) of conservationists, and an incubation programme has now increased the population to around 80 birds. The easiest place to see them is at the captive breeding centre in Antsohihy.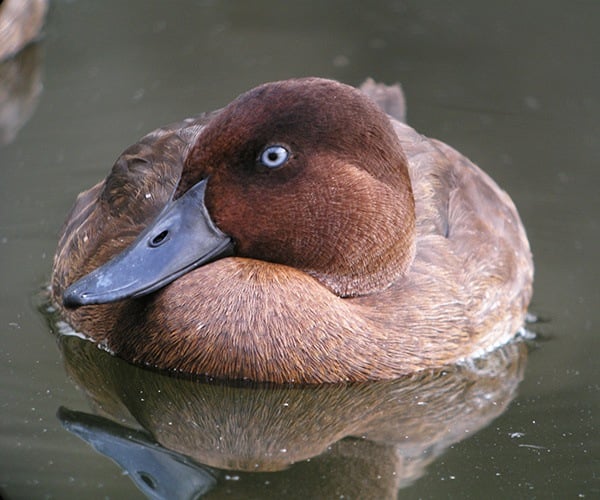 One of the most iconic of Madagascan birds is the Madagascar ibis, or crested wood ibis. With colouring akin to a pheasant, a bare head and green-blue crest, it is found in the forests and woodlands of the island, though sadly in decreasing numbers. Deforestation threatens the birds' natural habitat, and though it does have protected status, it is nevertheless illegally hunted. It is sometimes possible to see the ibis' platform nests, on which the female will lay three eggs at a time, even when the birds themselves are not present.
One of the most popular sightings, and thankfully of a species which is thriving, is the Madagascar pygmy kingfisher. Found predominantly in the dry, deciduous forests in the west of the island, it's a squat little bird with a brick-red plumage, white chest, and long, thin beak.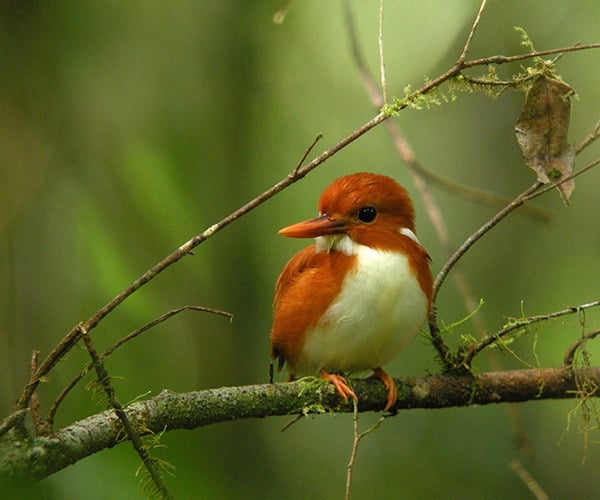 Birders, and those with a more general interest in natural history, should aim to spend at least two weeks in Madagascar in order to fully appreciate the island's diverse ecosystems and the birdlife which resides there. Ensure that your itinerary includes the eastern rainforests of Andasibe and Mantadia, the Ranomofana National Park, the Spiny Desert, and the dry grasslands and forests of Isalo and Zombitse. Combine your bird watching with a certain amount of relaxation and fine food at the French-run Relais de la Reine, surrounded by the mountainous landscape of the Isalo National Park, or retreat to the magnificent private island that is Nosy Ankao for Malagasy cuisine, azure waters, and diving at the unparalleled Miavana resort.
Laura Burdett-Munns is Managing Director at Africa Exclusive. Africa Exclusive has been creating the finest tailor-made safaris since 1990, specialising in luxurious accommodation in beautiful remote places.
If you would like to be a guest blogger on A Luxury Travel Blog in order to raise your profile, please contact us.