Luxury catamaran yacht charter holidays in the Bahamas offer the best value-for-money when you consider that you only need to arrange your accommodation and transport once; then you can turn your attention to all the water toys and savour having a professional crew dedicated to you and your guests all week long. And shouldn't arranging your holiday be as stress-free as the experience?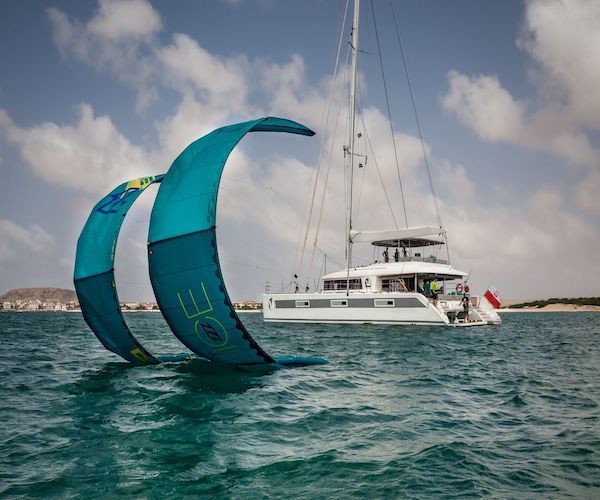 So what makes the Bahamas so enticing? In short: Year-round sunshine and warm temperatures, the clearest waters on the planet and a haven for wildlife wherever you go. Manta rays, turtles and reef sharks are common sights around the islands, attracted by the healthy reefs that act as thriving marine communities.
The various settlements across the islands offer an eclectic mix of historic ruins, thriving arts and crafts, and enough music, festivals and flavoursome cuisine to fill your evenings. Learn more about the different islands below.
Bimini Islands
Just east of Florida, the Bimini Islands are an easy cruise to a tranquil haven you would never suspect of once having been a Prohibition era speakeasy and still. Ernest Hemingway made the Bimini Islands his summer home and you can spend your days much as he did fishing for a delicious freshly caught dinner among the snapper, grouper, swordfish, tuna and marlin.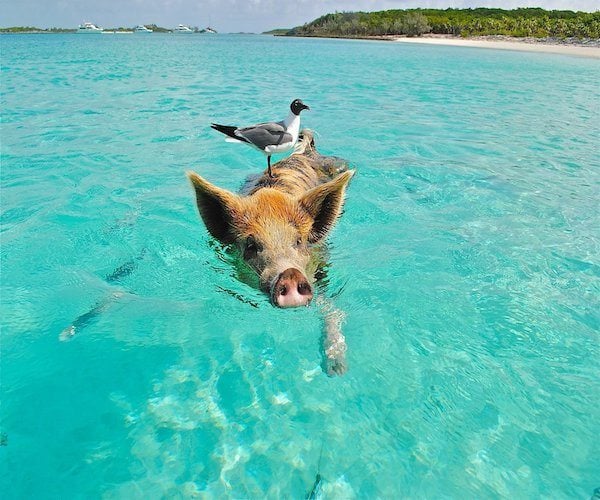 The dive sites here will captivate the imagination: A line of perfectly straight rocks is believed to be part of a road system of the Lost Continent of Atlantis, while elsewhere the spirits-runner S.S. SAPONA lines on the sea floor waiting to be explored.
Abacos Islands
It's almost as if the Abacos Islands were made for sailing – the archipelago stretches for 120 miles and each destinations is a natural wonder, covered in mangroves and pristine beaches with the occasional settlement to find along the way. Your itinerary is at your control as you move from uninhabited islands to bustling towns at your own pace. Shop the boutiques and art galleries, or sit back in one of the restaurants, bars or cafes and watch the other luxury yachts come and go from the marinas.
The Exumas
The 365 cays of the Exumas mean that there is an island to explore for every day of the year, but even if you're only visiting for a week, you'll be entranced with the brilliant blue hues of the seas, while the endless skies put on a colourful display before revealing a canopy of stars.
Swim with the pigs on Pig Beach snorkel and Scuba dive among stromatolites, the oldest known macro fossils on the planet, at Stocking Island and head to Moria Harbour Cay National Park to see seagrass meadows that are used as a nursery for marine life, while nesting birds call from the sand dunes and mangroves.
Eleuthera & Harbour Island
Harbour Island is home to the famous pink sands beach, made up of the crushed red shell of tiny sea creatures that mixes with the powdery white sands more common through the Bahamas. This beautiful destination is the perfect place for a romantic meal on the beach at sunset, and while you're waiting for the stars to come out you can capture the amazing contrasts between the bright pink shores and the topaz blue seas.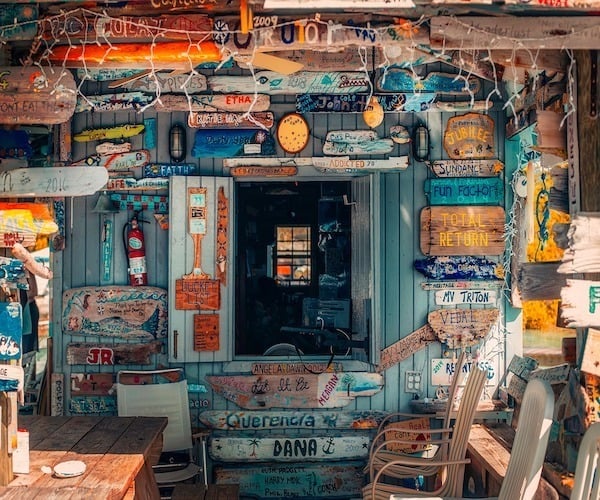 Pink Sand Beach isn't the only attraction to the area: The shallow waters are great for young swimmers and water sports such as kayaking and snorkelling, while other nearby islands have desirable dive sites with ancient coral formations that attract the region's iconic wildlife.
Conception Island National Park
To the south of Eleuthera, this incredible national park has everything wildlife lovers and water sports enthusiasts could hope for: Nesting grounds for green turtles, migratory birds and sea birds, quiet bays for playing on the water toys and deep dive sites to see wrecks, reef sharks and whale sharks. The mangroves and stag-horn coral just below the surface make impressive snorkel sites for visitors of all ages, and once everyone is ready for lunch you'll be spoiled for choice for untouched beaches for a meal along the shores or as the scenic background to alfresco dining on board your luxury catamaran.
Long Island
Conception Island, Long Island and Rum Cay can all be included into one Bahamas luxury yacht charter cruise, and this destination in particular should not be skipped since it's home to the deepest blue hole in the world, the largest cave system in the Bahamas, a plethora of fishing, snorkelling and Scuba diving sites as well as picture-perfect white cliffs topped with brilliant green vegetation. Anchor in the bays and make footprints along one of the pink or white sand beaches, or party the night away using you on board entertainment system and professional crew for incredible cocktails under the stars.
Rum Cay
Rum Cay is what a tropical paradise escape is all about: White sand beaches, historical ruins, excellent conditions for all of your water toys and fishing gear – and yet very few visitors to share it with because of the more well-known islands and attractions within the area.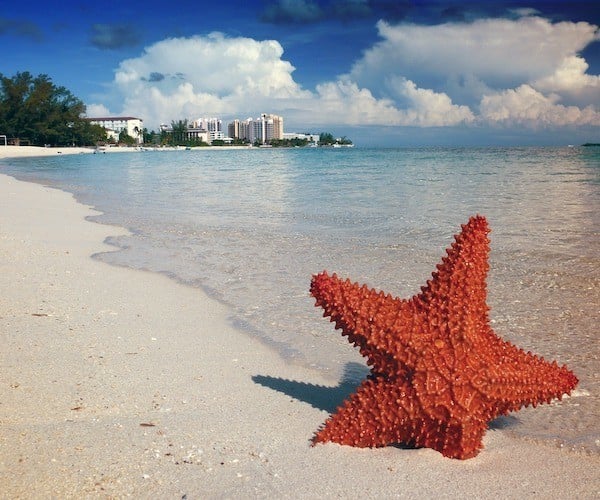 The wind and surf available at some of the beaches will thrill adrenaline seekers, who can kite surf for hours along the coast. More experienced Scuba divers have a choice selection of sites to explore, from the staghorn coral and turtle sightings common at Sumner Point Reef to the impressive Grand Canyon, a 18m/60ft coral wall. The deliciously titled Wizard's Cake is great for shallow and deep dives among coral, where eagle rays and spotted rays are common.
Crooked Islands
Crooked Islands is close to the Turks & Caicos Islands of the Caribbean, and the unique attraction this island offers is known as the Bight of Acklins. This large lagoon is surrounded by eye-catching coral and dramatic coastal shelves, while at its centre, seagrass meadows filled with sand dollars and reefs attract fish of all shapes and sizes. Kayak around the island and discover some of the incredible 42 limestone caves, or have a cocktail party on the beach.
What is life like aboard a luxury catamaran?
Sailing catamarans are the most popular kind of catamaran and their design is perfectly suited to conditions in the Bahamas: A small draft means that your group can pass through shallow waterways to get to amazing beaches and secret coves, while on board entertainment includes a spacious salon with a widescreen TV, an abundance of sunbeds and a great collection of family-friendly water toys.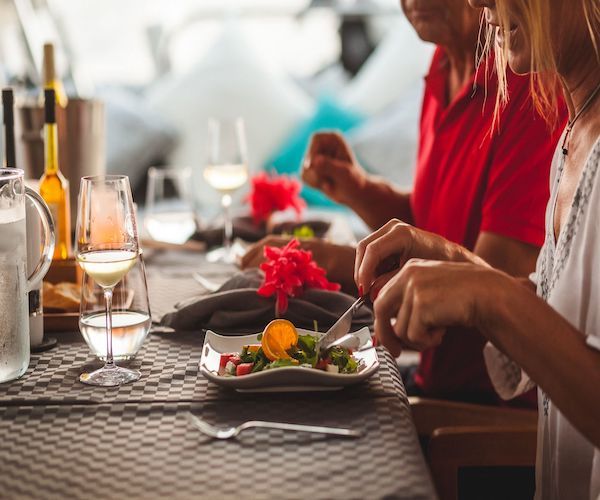 18.9m/62ft luxury catamaran OCEAN VIEW from Lagoon is one such example of what's available on the market: Both the yacht and the crew have received fantastic reviews from previous guests and she accommodates up to 6 holidaymakers over three cabins, making her ideal for family holidays, and among her experienced crew is a yoga instructor. The professional on board chef has a broad knowledge of cuisines from around the world and will use fresh local ingredients to create original, mouth-watering dishes while catering to all allergies and dietary requirements within the group.
Life outdoors is spectacular: Start the day with breakfast in the shaded cockpit then watch the changing views from the flybridge as you cruise between islands. Spend the afternoon sunbathing on the foredeck, then retreat to the air conditioned interiors for a nightcap.
Consider a luxury catamaran for your next coastal holiday and experience a whole new level of freedom as you move effortlessly from one activity to the next.
Trina Howes is a Director of CharterWorld America. CharterWorld is a luxury private yacht charter company that creates outstanding vacations with excellent yachts at amazing prices – worldwide.
If you would like to be a guest blogger on A Luxury Travel Blog in order to raise your profile, please contact us.