With travel on hold over this difficult period, many of us are getting our travel fix by seeking inspiration for special trips to plan for a post-crisis 2021. As lovers of big adventures, we understand that the next best thing to going on a trip is at least planning the next one! Remote lodges in Latin America get booked up quickly (as much as a year in advance) and these long-haul holidays always require a bit of extra forethought. Here at Humboldt, we have compiled a list of our favourite 'big-adventures' in Latin America that we think you could plan well in advance for 2021.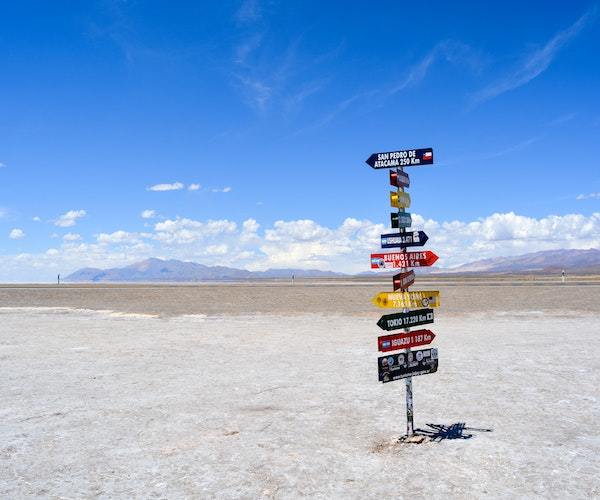 Exploring the 'End of the World'
There is something so effortlessly wild and romantic about Patagonia's icy slopes and windswept steppes. Whether you're a wildlife buff seeking a glance of an elusive puma in the wild, or a keen hiker looking to enjoy some of the most scenic walking routes in the world, Patagonia's dramatic landscapes and the homely charm of its people are completely unique. Highlights of Chile and Argentina's far south are the steely grey peaks of the Torres del Paine National Park in Chile, the mighty Perito Moreno Glacier and Mount Fitz Roy in Argentina's El Calafate and El Chaltén, and the icy fjords of Tierra del Fuego at the southern tip of the continent. Top end hotels here tend to be remote and relatively small, meaning that for Patagonia's limited 'season' (October-April), the most in-demand properties like Awasi, Tierra and Explora  can become fully booked up to a full year in advance of the travel dates.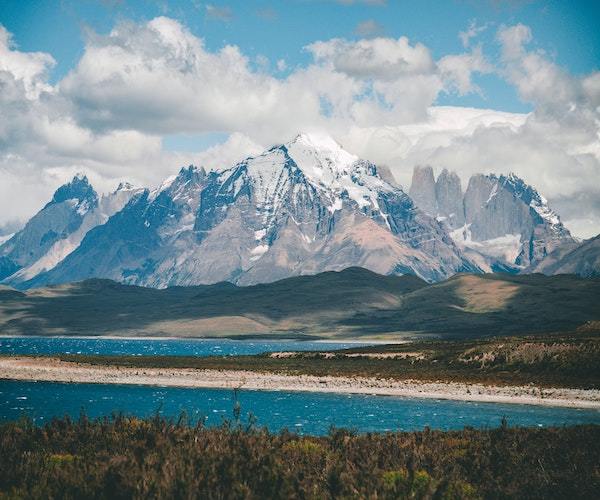 Our advice would be to begin your trip in Chile. Getting the 15-hour flight from the UK to Santiago over and done with first means that your return journey will be mercifully a little shorter. Spend a little time in the capital if you wish, but then head down to Punta Arenas or Puerto Natales in Chile's southernmost Magallanes province. From here, spend three nights at the very least exploring the magical Torres del Paine National Park before heading back down to the port to board the Australis Cruise to Ushuaia, Argentina. This 4-night journey aboard one of two elegant sister-ships (Stella or Ventus Australis) takes you on a whimsical voyage through the glacier-topped peaks of Chile's far south and through frozen fjords that carve up the landmass of Tierra del Fuego before reaching Ushuaia – the 'City at the End of the World'. Spend a few nights here admiring views of the Beagle Channel before heading north to while away a few days hiking in El Calafate and El Chaltén – two of Argentina's hotspots for breath-taking mountain hikes. Wrap up your adventure with a night or two in Buenos Aires enjoying good steak and wine before returning home.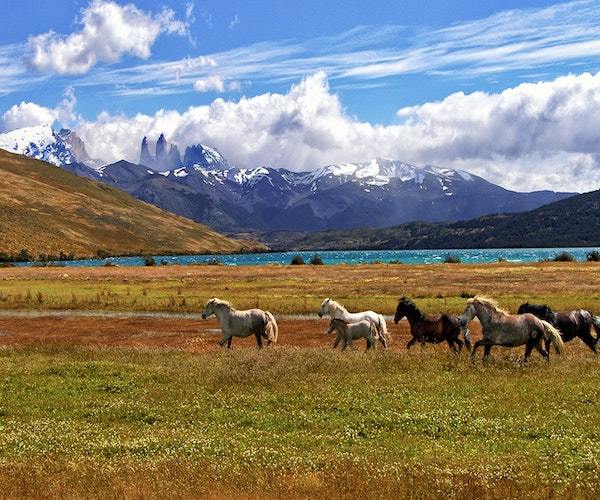 Discovering the Mundo Maya
Verdant jungles, exotic flora and fauna, thriving indigenous cultures, and the mystifying crumbling pyramids of the ancient Maya and their predecessors: the countries that make up the 'Mundo Maya' (Mayan World) are utterly enchanting. Composed of Guatemala, Belize and the southern states of Mexico, the Mundo Maya spans some of Central America's most eye-catching scenery, as well as iconic archaeological sites such as Chichen Itzá, Tikal and Caracol. Beyond the impressive Mesoamerican heritage of these fascinating countries, this region is home to alluring Spanish colonial Baroque architecture in the well-preserved 16th and 17th century towns of Mexico's Mérida and Guatemala's stunning Antigua. Experience the vibrancy of Mexican cuisine in between historical tours in the Yucatán, luxuriate on a sun bed with breath-taking volcano views at Guatemala's Lake Atitlán, and find time to snorkel the world's second largest barrier reef in between jungle hikes to lost Maya cities in buzzy Belize.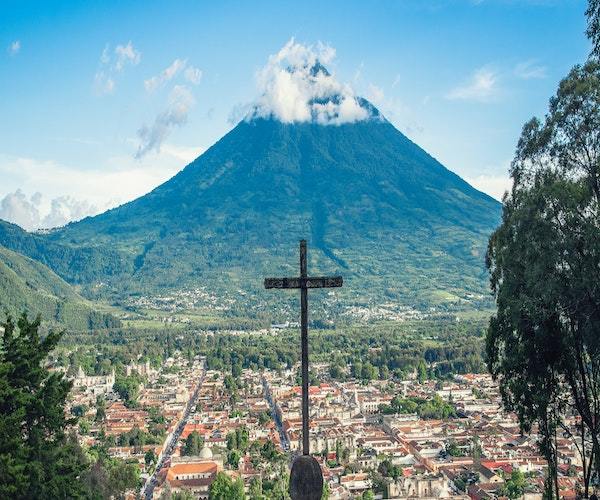 Begin your journey in Mexico – direct flights from the UK to Cancún depart regularly – and set off on a journey around the region's many highlights. We recommend making the extra effort to get up very early and enjoy a private tour of Chichen Itzá before the park opens to the public, which is something we can arrange. Explore subterranean cenote sinkholes where the ancient Maya believed one could enter the underworld and saunter through the cobblestoned colonial streets of Valladolid, Mérida and Izamal. Fly directly from Cancún to Guatemala City and make time for Antigua, Lake Atitlán and the majestic ruins of Tikal, one of the largest Maya cities ever discovered, even though as much as 80% of the settlement may still be buried by the surrounding jungles. Finally, hop over the border to Belize's diverse Cayo District where you can get your fix of adventure tubing, hiking, horseback riding, and caving; before finishing your trip on the powdery white sand beaches of the azure Belizean Caribbean Cayes.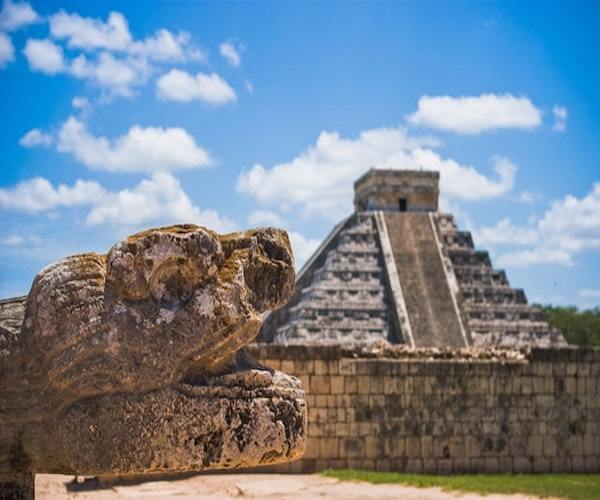 Journeying to the Antarctic
Wild, unspoiled and uninhabited, save for a few sparse scientific research facilities, a journey to the 'White Continent' of Antarctica features on many a travel bucket list. Earth's last great wilderness, a luxury voyage here will allow you a memorable glance at some of the world's most dramatic landscapes. Icefields as large as entire cities, rugged polar mountain ranges and impossibly large penguin colonies are just a few of the sights you can expect to tick off here. Wildlife lovers will be enthralled by sightings of various species of whale (orca, humpback, blue, southern right – to name just a few), leopard seals, penguins and giant polar seabirds. With polar bookings on the best cruises taking place on average 18-months to 2-years in advance, there's never a better time than right now to secure your spot on the trip of a lifetime.
While there is a plethora of excellent luxury cruise options for maximising your experience of Antarctica available, your travel specialist can guide you towards the ones that are right for you. For those seeking the top end of traditional luxury cruising, you cannot beat Silversea, whose stunning all-suite vessels include butler service for every passenger and a range of excellent dining options. Those who are more intrepid explorer types will revel in the variety of more unusual activities on offer from small-ship cruise company, Aurora Expeditions. A voyage on the brand-new Greg Mortimer and Sylvia Earle allows travellers the once-in-a-lifetime opportunity to ski, kayak, camp, snowshoe and even snorkel/dive in the the polar regions. Passengers unsure about the prospect of the 2-day crossing of the infamously bumpy Drake Passage should opt for a luxury fly-cruise, skipping the crossing entirely. There is a perfect fit for every requirement, and it is never too soon to book.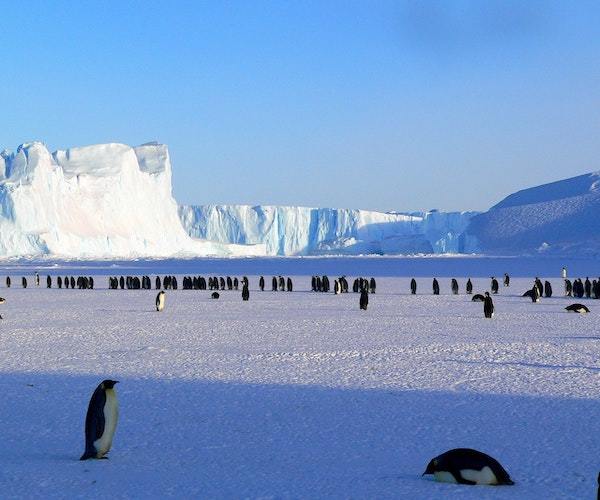 Grand journey through the Andes
Few places in Latin America offer such a winning combination of immersive cultural experiences, impressive archaeological remains and sweeping mountain landscapes as the northern end of the Andes mountain range. From the world-famous Machu Picchu and the extra-terrestrial-looking Salt Flats of Uyuni to the cobalt depths of Lake Titicaca and the gasping fumaroles of the Atacama Desert; combining an exploration of Peru, Bolivia and northern Chile in the perfect way to experience the full magic of the Andes. This colourful region has something for everyone: quaint Spanish colonial towns, stunning mountain views, luxury train rides, excellent multi-day hiking, vast empty landscapes, mysterious Inca and pre-Inca ruins, and much, much more. Whether landscape photography, history, culture or gastronomy are your 'thing', you will find whatever it is you are looking for in abundance here.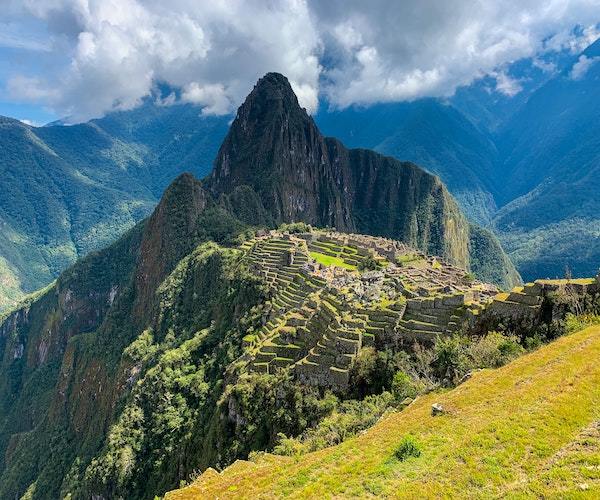 We recommend flying into Cusco and starting off your journey in the Sacred Valley of the Incas. The lower elevation allows for acclimatisation to the soaring heights and a few days here exploring ruins, hiking and interacting with ultra-traditional communities is time well-spent. From here, treat yourself to completing the Inca Trail OR a luxury train journey to the mysterious Machu Picchu, perched high in the mountains where the Andes meet the Amazon. Spend a couple of nights in the imperial city of Cusco before traversing the altiplano to the south to reach Lake Titicaca, the highest commercially navigable lake in the world and the birthplace of Andean civilisation. Cross the border into neighbouring Bolivia and experience the muddled dynamism of the capital city La Paz before heading south to Uyuni for a comprehensive tour visiting the salt lakes, volcanoes, and pastel-coloured mountain lagoons full of flamingos. Travel on across Bolivia's southwestern border into the wild copper expanse of Chile's Atacama Desert and finish your trip in a luxury spa hotel overlooking the hazy violet slopes of Mt. Licancabur.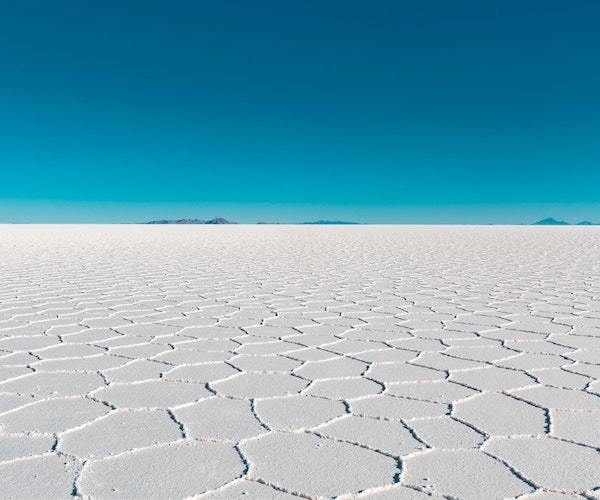 Ultimate wildlife tour of Brazil
Brazil's biodiversity in mind-blowing. This country, as large as almost the entirety of Europe, is home to many of South America's emblematic wildlife species and the best country in the world to spot the elusive jaguar in the wild. Notorious shy, these majestic cats can be observed with relative ease at the right lodge, at the right time of year, in the Brazilian Pantanal wetlands. Beyond this, visitors can hope to see giant anteaters, caiman, capybaras and a huge diversity of birdlife. And then there's the Amazon: the lungs of the earth; overflowing with water species, primates, insects and birds. Travellers who venture off the beaten tourist track may observe maned wolves in the Brazilian cerrado savannahs, and rare golden lion tamarins in the Atlantic rainforest. For those who are serious about their wildlife, there really is nowhere better.
To tick off all of Brazil's major wildlife highlights, we recommend dedicating at least three weeks to your trip. Brazil is a gargantuan country and the necessary internal travel can be exhausting if squashed into too short a holiday. We highly recommend combining a short stay in the Atlantic rainforest (to visit a dedicated golden lion tamarin reserve) with visits to the northern and southern Pantanal and Amazon. The northern Amazon offers the bucket list experience of seeing the famed 'Meeting of the Waters' where the Rio Negro and the Rio Solimões merge to form the Amazon proper, while the southern Amazon provides opportunities to spot more timid animals who prefer the narrower river channels of the Amazonian tributaries, like the giant river otter. A stay in the northern and southern Pantanal offers the maximum chances of ticking off all of the key species (including the jaguar). To top it all off, we strongly suggest taking a few days to explore the dusty plains of the cerrado. Home to hundreds of threatened and endemic bird, reptile and mammal species, this is also the best place to catch a glance of the maned wolf.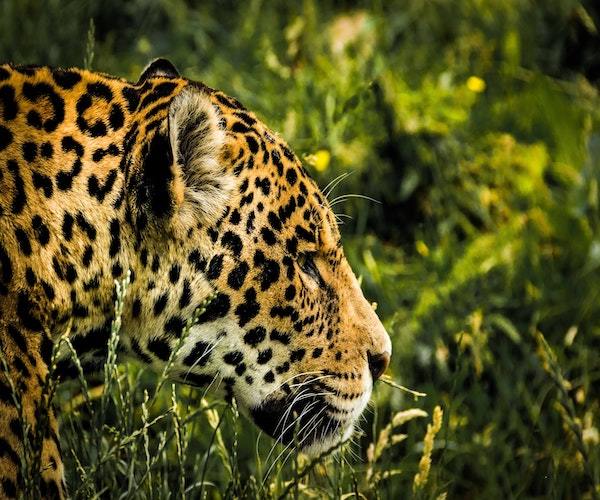 However strange this travel-less period might be to us all, there is a light at the end of the tunnel. So why not use this time to plan ahead? Latin America has something for everyone and lends itself wonderfully to that once-in-a-lifetime, dream adventure; something that no doubt we will all need in 2021!
Simon Williams is Director of Humboldt Travel. Humboldt Travel is a luxury travel company specialising in tailor made holidays to Latin America.
If you would like to be a guest blogger on A Luxury Travel Blog in order to raise your profile, please contact us.