"Reading gives us someplace to go when we have to stay where we are," according to Mason Cooley. This idea is especially poignant at this time in our history. Myriad global authorities are advising social distancing and self-isolation because of the COVID-19 pandemic. As a result, most of us find ourselves with some time to fill in our own company and, perhaps, a renewed desire to see as much of the world as possible when this is all over.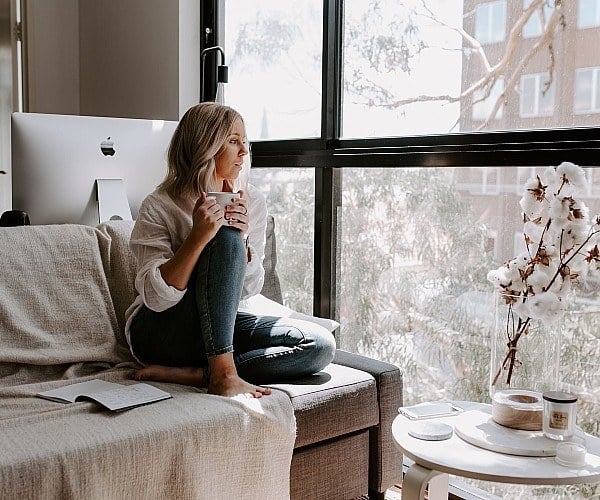 With travel restrictions in place to contain the virus, many around the world have had to cancel or change their travel bookings. This does not mean, however, that you should put your travel planning on hold. On the contrary, this is the time to dream. What better place to find destination inspiration and shared travel fervour than between the pages of great travel books?
The titles on travel shelves run aplenty. There is fiction where descriptions are so rich that the setting takes on the importance of the characters. There are tales of early explorers and modern-day adventurers whose unbridled spirits have left the world graced with incredible stories. There are those who had the courage to leave the familiar to call the land of the exotic home. There are those who explore every nook and cranny in the immediate vicinity around their homes to great literary effect.
As there is no ideal kind of traveller, there is no ideal kind of travel literature. The common ground lies in the power of the written word to be the vehicle across the oceans, through mountain ranges, and through some of the world's most famous cities – and I can think of little better at times like these. The borders of our imaginations will never be closed.
Of course, there are many titles to satisfy the travel-obsessed reader. I have limited this selection to works of non-fiction touching on a handful of locations around the world. There are, of course, a huge number of books (some by famous and classic writers) which are glaringly absent from the list but, amongst these essential travel books, there are books for almost every kind of traveller.
Whoever you are and however you love to travel, there is almost certainly a book on this list to keep you enthralled for a blissful afternoon at home. Among the pages, you will also, no doubt, stoke the fires for travel and adventure in future. Discover new destinations, feel inspired to explore your hometown and country with a little added interest, feel driven to ride bicycles across continents. Whatever you take from the books you read during this challenging time in our personal and collective histories, I hope these books bring you inspiration, solace where it is needed, and a reminder that we can accomplish great things in far-flung places if we so desire.
A Journey Around My Room by Xavier de Maistre
If you look around the room you are sitting in, do you think it worthy of recording forever in writing? Could you craft excitement and anticipation in the retelling of your days at home? In 1790, Xavier de Maistre was placed into 42 days of confinement in Turin. He was a young soldier for the Sardinian Kingdom and had engaged in an illegal duel. Isolation was to be his punishment.
In his pink and blue pyjamas, he turned his bedroom sentence into a manuscript – creating a travel journal of his daily activities within the four walls. In the grand style of the travel writing of the era, de Maistre created a witty account of his confinement and one which continues to be well-read and enjoyed.
Essentially, it is an apt reminder that life's great occasions are just a matter of perspective. Altering our viewpoint on circumstances can change them from drab and every day to dazzling – if we choose. While grand adventures and exotic destinations may flavour our lives, there is an art to celebrating the familiar.
Tracks: A Woman's Solo Trek Across 1700 Miles of Australian Outback by Robyn Davidson
Robyn Davidson's epic trek across 1700 miles of Australian desert is an exceptional feat by anyone's standards. In extreme desert conditions, Robyn crossed the country with four camels and a dog. She did not have a long history of survival and desert living; nor did she have abiding experience working with camels. After two years of preparation, this young woman walked into the desert, driven by an idea she couldn't shake and personal reasons for this challenging, unique odyssey.
She had agreed to write an article for National Geographic detailing the trip. I came across this article many years ago, with unforgettable images of camels on Australian beaches and a story that left me aching for more. The brief meant her solitude was punctuated by meetings with the photographer assigned to the project, Rick Smolan, and a not unexpected romance develops between the two.
One of the most outstanding things about Davidson's story is that she is not driven by fame or recognition or some hard-sought-after sense of accomplishment. She is motivated by some nameless internal force; one that does not shy away from being alone in remote and dangerous places with only the echoes of her own thoughts and the company of camels. As with any great adventure, she was not left unchanged by the experience, but her transformation extended beyond herself to become an enduring commitment to indigenous Australian peoples and natural landscapes. Tracks was also made into a motion picture in 2013 and this film adaptation is just what Tracks fans need when the pages of the book run out.
Dark Star Safari by Paul Theroux
Paul Theroux is a fantastic novelist and is an institution within the travel-writing genre – so much so that selecting one title is almost impossible. Having lived in Africa for some years, it seems apt to choose one of his books relating to this wild and diverse continent. The Cairo to Cape narrative is one which has become somewhat commonplace these days, but Dark Star Safari will always be remarkable as a tour de force of travel writing. There will never be anything quite like the unique lens Paul Theroux casts over his subjects.
Dark Star Safari is at once an incredible journey, homecoming, and exposé – but one that reads like an adventure story. Paul Theroux throws caution to the wind, passing through areas of danger and upheaval, giving the world a glimpse of the various facets that make this continent so fascinating. The book is astonishingly honest and unavoidably personal. It does not avoid corruption, poverty, decay, and disease and there is an undertone of disappointment of unmet hopes for a place he once called home.
That said, the uncomfortable realities of Africa are juxtaposed against her beauty to make this landmass even more of a marvel. Exquisite landscapes, wildlife, and cultural richness dating back to some of our earliest ancestors are just some of the wonders of the continent visited in the book. From rural villages and great open expanses to modern cities, Theroux gives an expansive view on a continent that often defies description in its diversity. Native Africans and seasoned travellers alike are guaranteed to learn something new about Africa in this amazing book.
A Walk in the Woods: Rediscovering America on the Appalachian Trail by Bill Bryson
One would be remiss to talk about travel writing without mentioning Bill Bryson. His books are widespread and absorbing. A Walk in the Woods is a firmly-held favourite for many Bryson fans (myself included) and, if you are new to his work, will probably leave you wanting more.
One of the things I love about this book is its potential to remove barriers for anyone looking for an injection of adventure. It reinforces that nothing need stand in the way of a dream and there is something for everyone in every stage of life between its pages.
In 1998, Bryson decided to walk the Appalachian Trail with his friend, Stephen Katz – probably the least likely partner for a hike on a national trail. The Appalachian Trail is one of the most iconic American trails for anyone with a love for the outdoors, covering some of America's pristine landscapes from Georgia to Maine. The landscape is spectacular and, with wild cats and bears to think about, not entirely without risk.
In his humorous, almost conversational style, Bill Bryson reveals the history of the trail and his plans to walk it. Unseasoned outdoorsmen, their antics are enormously entertaining from cover to cover. This book is a reminder that even half an adventure qualifies as an adventure.
A Walk in the Woods has also been made into a fantastic film starring a very fitting Robert Redford as Bill Bryson and Nick Nolte as Stephen Katz.
Michael Palin's Hemingway Adventure by Michael Palin
Michael Palin is one of the best-travelled personalities in the world, having seen more countries than most famous people, presidents, and members of the royal family. Palin pairs up with another of history's great travellers in this charming book, following the global path of Ernest Hemingway.
The book follows the BBC documentary on the same topic, but is easily enjoyed independently of the series as Palin connects the dots in the travel life of this literary figurehead and nomad. Indeed, if you are looking to broaden your knowledge of the world, you might find Hemingway-esque insights into Paris, Spain, and Kenya (to name a few) in Papa's masculine and long-revered writing.
This book takes us from America to Europe, on safari in Africa, and big game fishing in Key West to Cuba, and the American great plains. From a glimpse into Hemingway's favourite bars to homage to the writer in the form of the Hemingway look-alike competition, the book is a journey of its own in its diversity. The cacophony of Spanish bullfights, the unhindered spirit of Cuba, the quiet and wonder of Wyoming – there is plenty of fodder for future travel plans in the footsteps of Palin and Hemingway.
Elements of Italy by Lisa St Aubin de Terán
Italy has won the hearts of travellers for generations. The food, the history, beautiful natural landscapes, and la dolce vita – it is a country with multi-faceted appeal to every kind of traveller. Its popularity has made it a subject for the world's writers in a growing body of literature which researchers would find staggering.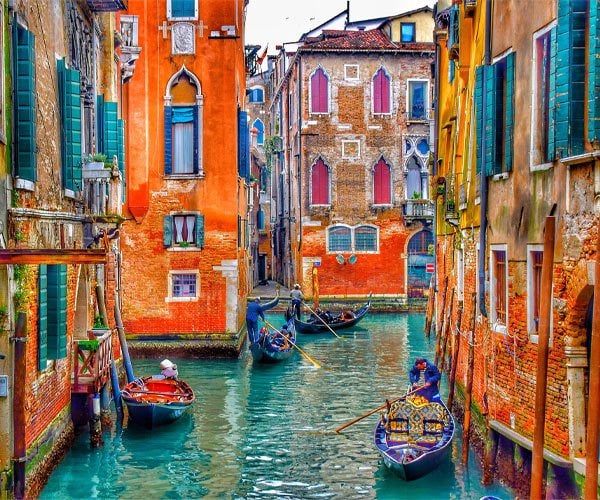 In this wonderful synopsis of everything Italian, Lisa St Aubin de Terán has captured the essence of Italy within the elements of earth, water, fire, and air. She has masterfully cobbled together writings from Dante to Dickens, Da Vinci to Keats, Elizabeth David to Guiseppe di Lampedusa to create a vivid compilation of impressions, memories, and stories from Italy.
A native of Italy for 17 years at the time of writing, one can tell that this book has been created by someone deeply in love with the country. With a fascinating personal history that has seen her live around the world, this book is an interesting focal point for someone who seems to have a fluid sense of home. If you have been to Italy once, if it is a place that draws you back over and over again, you will find yourself smiling at the familiar, gasping at the extraordinary, and basking in Italy's signature passion, romance, and whimsy.
Arabian Sands by Wilfred Thesiger
Great travel literature gives you a shifting view on countries and places around the world. Arabian Sands has swiftly moved to the realms of classic travel literature over the past decades – and with good reason. It is one of the most abiding contributions to writings about the Middle East, giving a glimpse from a Westerner into a part of the world largely unknown by his predecessors and contemporaries. Dissatisfied with a Western way of life, Thesiger's travels are in pursuit of the extraordinary. This urge takes him to the Arabian Empty Quarter, a harsh desert land where survival is an art.
His travels take place between 1945 and 1950 at a time when most Arabians had never come across a European in their lives and their religious inclination would be to kill the infidel if he was discovered. With this threat a daily worry, he experienced the contrasts of hot days and freezing nights alongside the Bedu people, gaining unique insights into one of the world's unknown cultures.
Wilfred Thesiger joins Lawrence of Arabia and Gertrude Bell in giving us a Western viewpoint on Middle Eastern history which would otherwise have been lost with the desert winds. He also joins the realms of the world's great explorers in the personal fortitude inherent in his travels. His writings are enjoyed the world over even today and gives the world a picture of the Middle East prior to the transformation set in place by the discovery of oil.
Out of Africa by Karen Blixen / Isak Dinesen
First published in 1937, Out of Africa is a collection of stories by Danish writer Karen Blixen about life on her farm in Africa. The Oscar-winning film starring Meryl Streep and Robert Redford skyrocketed her story into global fame. The story has resonated with countless people over the years, inspiring African travel and safari dreams for many.
A Danish storyteller revered among her set for her ability to captivate her audience at gatherings and dinner parties, it's perhaps no surprise that her book and life story received so much acclaim. Running a struggling coffee farm and dealing with her husband's numerous infidelities, her affair with Denys Finch-Hatton has taken on the status of legend amongst romantics and Africa-lovers.
Out of Africa details daily life in a strange and often harsh land. Blixen proves herself a well of resilience as she faces a slew of challenges – from failed crops and unfavourable weather to personal tragedies and illness. Blixen approaches everything with an unwavering grace and appreciation for Africa's beauty, building relationships with the Maasai and Kikuyu people along the way.
Her stories cover African stories of birds and animals which become a part of her day in this wild part of Kenya – a land that becomes home in every sense as time goes by. At its heart, Out of Africa is a story of loss – giving up the places held dear and people well-loved.
Lost City of Z: A Tale of Deadly Obsession with the Amazon by David Grann
During the 1920s, English explorer Percy Fawcett travelled into the Amazon in search of an ancient and almost mythical ancient civilization, in the quest for the kingdom of El Dorado. The city was reputed to be rich in jewels and treasure, a legend that captured the attention of history's treasure hunters. In the build-up to the departure, Fawcett convinced the public around the world that he had empirical information which would guide him to the civilization of the kingdom of Z. He set off with a party, including his 21-year old son, into the depths of the Amazon and the group was never seen again.
The search for clues of the fate of the Fawcett party was approached with a similar fervour and numerous people from around the world have gone missing, died, or lost their minds in trying to find out the fate of Fawcett and the location of the Lost City of Z.
David Grann is one such treasure hunter, having stumbled upon a collection of diaries. One can't help but be intrigued by the wilderness of the Amazon and the pockets of humankind that live within it. Similarly, the bravery of classic explorers will always pique the interest of anyone who loves adventure and we can't help but question what we would do differently in a modern setting. Now a major film adaptation, Lost City of Z is the best of both of those things and a definite must-read for anyone who loves a mystery.
The Snow Leopard by Peter Matthiessen
Co-founder of the Paris Review, Peter Matthiessen is perhaps best known for his nature writing. Following the death of his wife from cancer, Matthiessen travelled to the Himalayas along with naturalist George Schaller in search of the elusive snow leopard. These cats are notoriously hard to find, but life-changing in every encounter.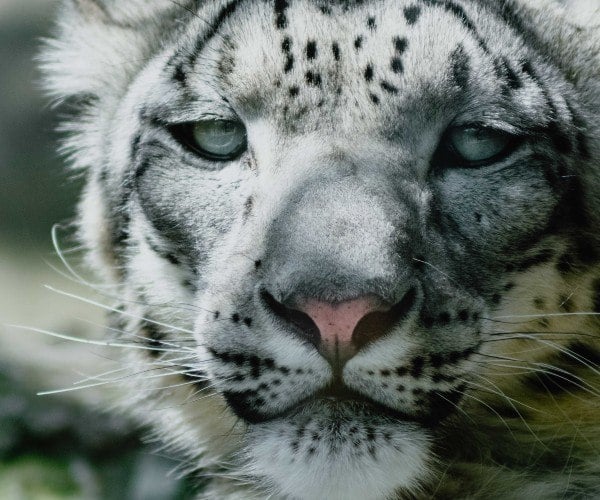 For Schaller, this was a research trip predicated on gathering information on the snow leopard's primary form of prey, the blue sheep. These extraordinary creatures are adapted to some of the most inhospitable conditions in the world. For Matthiessen, the trip was more of a spiritual odyssey, with a severe change in external circumstances to spark an internal shift in perspective, to act as a catalyst for growth.
In our hardest times – and throughout the ages – man has sought comfort in nature. For many of us, the world of birds and wildlife has served to reset some sense of priority within us. It has also acted as a reminder that we are part of a greater eco-architecture. There are creatures and landscapes of great beauty that exist without our seeing them very often or at all. The world continues to hold some mystery beyond the well-trodden path of the things we know and the cities we have created.
In the highest mountains, blue sheep treading precariously on rockfaces and searching for food in barren-looking environments, life goes on no matter what human problems befall us. How wonderful that there are pockets of the world preserved in such a way. How wonderful that they grant us acceptance of the world as it is supposed to be. And how wonderful that a print in the snow can keep us curious, keep us searching.
What are you reading right now?
Are there any other recommendations you would like to add to our list?
Please tell us in the comments!