In this current coronavirus climate, our minds wander to where we should next go once this has all ended and travelling is a joy once again. Maybe you'll look for culture, or places to truly get away from it all. Or how about natural landscapes that will take your breath away. I believe Chile has all of that and much much more.
A holiday to Chile invites you to discover a land of extremes. Which other country boasts the driest place on Earth (non-polar) that is the Atacama Desert married with the magnificent vistas of Patagonia. Coupled with historic and picturesque metropolitan areas of its capital city of Santiago and Valparaiso a holiday to Chile will leave you with memories lasting a lifetime.
So where should you go and what should you do? Well, Chile is so vast and different it might be worth saying that maybe one trip won't satisfy you enough or it might be better to focus on one area to completely dive into rather than missing out on key things on a quick trip.
However you visit Chile, these places and activities should be on your list to do for when travelling is back on the agenda:
• Discovering Chilean wines with a wine tasting
• Atacama Desert
• Santiago
• El Tatio geyser
• Patagonia
• Valparaiso
1. Wine tasting
With a climate comparable to France and California and a phylloxera free crop, it's no wonder that Chile has become one of the largest producers and exporters of wine in the world.
Two of the main wine-producing regions Colchagua and Central Valley are close to Santiago. This means that you can easily sup some great tasting wine on a day tour out of the capital city.
For example, Montes winery provides a complete tour of their sustainable winery in Colchagua valley including a tasting of their tipple. You can even go on a botanical trail through the vineyards and sample some local delicacies in their restaurant.
Another interesting winery to visit is Viu Manet. Here you can see the different varieties of grape right outside the main reception area. To add to the spectacle you are transported around the vineyard by horse-drawn carts. Moreover, another unique selling point is that Viu Manet have converted one of their cellars into an amphitheatre that pipes Gregorian chants and classical music to the barrels of wine. This is in the belief that it will create greater wine. You'll just have to go and taste it to see if it does!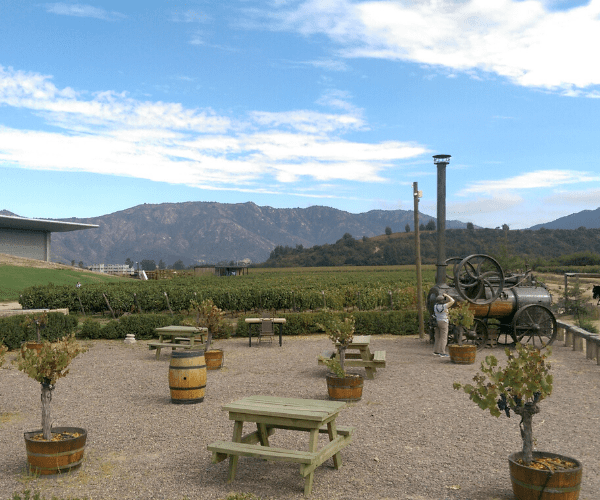 2. Atacama Desert
There is nowhere on earth quite like the Atacama desert. The driest place on Earth is home to some incredible sights that deserve a few days of exploring to truly appreciate.
Almost certainly you'll be enjoying your time in the Atacama Desert staying in San Pedro De Atacama. Here you can enjoy a pisco sour and empanada in one of the many restaurants and cafes. At night, don't be afraid to look up – with minimal light pollution stargazing is a must. Added to this, you can even take a tour out of San Pedro De Atacama further into the desert to truly discover incredible celestial sights.
Another thing not to miss on your Atacama Desert trip is Valle De La Luna (literally valley of the moon). This is an otherworldly landscape complete with towering rock formations, saltscapes and mountain ranges.
You mustn't miss this place when the sunsets. The vistas will turn a stunning blemish of reds and pinks not unlike Mars. Indeed, don't just take my word for it, a prototype for the Mars Rover was tested here.
3. El Tatio geyser
El Tatio Geysers is the largest geyser field in the Southern Hemisphere and the third-largest in the world (after Yellowstone National Park and Valley of Geysers in Russia). This natural attraction is not to be missed whilst you are on holiday in Chile.
If you get there before sunrise (and you really should) you can see columns of steam as far as the eye can see. To make this view even more spectacular the mountains in the backdrop merely add to the incredible spectacle. If you're tired from venturing out in the early mornings then a dip into one of the hot springs will rejuvenate you completely.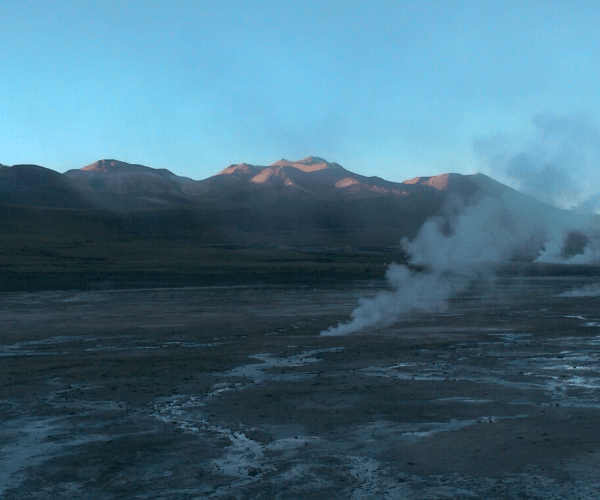 4. Santiago
The capital city of Chile is a metropolitan delight. With the Andes as your backdrop, Santiago comes complete with colonial architecture and bustling squares and plazas. It's a hub for arts and culture in Chile. And there are plenty of things to see and do.
Take the funicular up to San Cristobal, discover the historical sights made infamous during Pinochet's regime including the Presidential palace and Londres 38.
The Cathedral and Main Square (Plaza de Armas) are places to just sit and people watch. The myriad of food markets and restaurants mean that you can really delve into the delicacies of Chilean food.
5. Patagonia and Torres Del Paine National Park
Rugged and untamed – Patagonia is a wilderness you can't really fathom until you get there. With Tolkien Esque landscapes of towering mountains, pristine lakes and emerald forests, exploring this area will leave you in awe at every turn.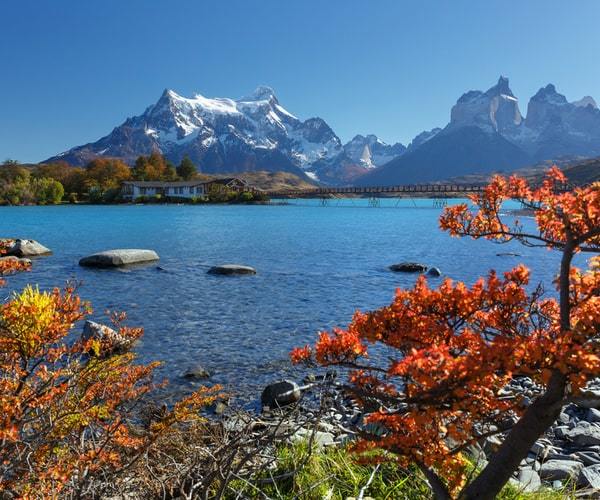 6. Valparaiso
This UNESCO World Heritage site is an almost complete contrast to the fast paced life in Santiago. Replete with colourful buildings and traversed by funicular railways, Valparaiso is a delight to the senses. There are plenty of museums and sights to explore. Some of the quaint houses have even been turned into boutique hotels.
Fans of Pablo Neruda, an icon of Chilean literature and a Nobel Prize Winner, lived in Valparaiso and his house has been turned into a museum. To add to the charm of this place, Valparaiso is close to Casablanca Valley – home to some of the best white wine in the country.
I hope this has helped illuminate some of the highlights of Chile. It's a fascinating country and one fully deserving of a few weeks of your time to explore it fully.
Matt Rushbrooke is Director of Touring & Tailormade at Rainbow Tours.
If you would like to be a guest blogger on A Luxury Travel Blog in order to raise your profile, please contact us.