As a professional guide, one of the things I love most is not just to show you around our beautiful backyard, but it is to meet many different people and ethnicities, so we can learn from each other. There is nothing more rewarding to get a big thanks and hug at and end of a journey, sometimes departing as new found friends.
New Zealand's friendly and down-to-earth people will be one of the things you treasure most about your visit. And for me, I cannot tell you how grateful I am to have met so many kind-hearted and interesting people from so many backgrounds.
I always hope that my visitors fall in love with New Zealand and take a little piece with them when they return to their home country.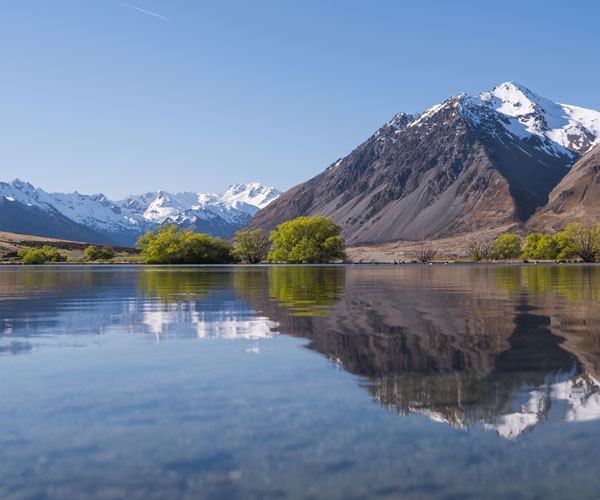 A story about how we are much more alike as people then we think
Years ago, I had my first visitors from a Middle Eastern country. I prepared for the visit and learned about the rules; how, for example, I should not shake hands with people of the opposite gender.
This particular group was wealthy Omanis with several younger children and as such, they were accompanied by a Nanny. We traveled the first day for 4 hours to Russell, a small Peninsula in the Bay of Island North of Auckland.  One of the sons was only 3 years old and like many families, he was dictating when we started in the morning and when to stop for a rest.
While I was concentration on the road, I hear a conversation between the son and father. "Dad, can we stop for lunch at McDonald's?" "No." Said the Father. A few minutes later. "dad why can't we eat at McDonald's?" Father: "because we do not support any businesses from America. Silence and then a scream, "BUT I WANT TO EAT AT MCDONALDS". Father, red-faced turns to me and asks me to stop at the next possible option at an American fast-food chain. Lunch was followed by a prayer towards the Kaaba (the big black cube in Mecca) in the McDonald's facilities. I learned many things from this family, and I know they learned from me too. I was rewarded with a big hug from the entire family when we had to depart and say goodbye. I left I departed from family.
How you can educate and influence mindsets by being a leader
I had to accompany a smaller group of family members from India. The leader of the group had traveled extensively due to his business.
For many in his family, it was the first time they visited another country outside of India. So, a speech about their expectations and differences was delivered to me. They advised how operators would depart on time with no exceptions. I was able to share some insights into our culture and mentioned that we greet most people with a friendly smile and hello, whether shop owner or labor worker, we all get treated the same way, with respect.
I explained that New Zealanders don't like to bargain and that we are a clean and green country trying to keep the environment as pristine as possible. I thought the information was well received and so we started touring. As we are aware of cultural differences, we apply a strategy of starting with earlier departure times, so we know we can make it to the desired destination in time, this compensates for any cultural variations on punctuality.
While stopping at various coffee places for snacks it was not unusual for me to collect from the ground the wrappers of some of my guest's lunches. Naturally, this started to upset me. One day driving through our pristine rainforest I noticed that one passenger had opened the window and thrown out the packet of chips.
I could not hold it in anymore and stopped the van as soon as I could, opened the sliding door, and ordered the culprit to walk back to find the packet and bring it back to the van. I might have mentioned in my anger that I was not going to start the van again until the rubbish was collected and gave an inspiring speech about the environment around us and what the impact of their actions was.
You can imagine that the drive for the next hour was very quiet and I thought I might have gone too far and was considering the back-lash of my actions. To my immense relief, nothing was ever mentioned and the trip continued with no further incidence.
To my surprise, a few weeks later I received a very detailed letter of how impressed the group was with the tidiness of New Zealand and how we were an example in taking care of our country.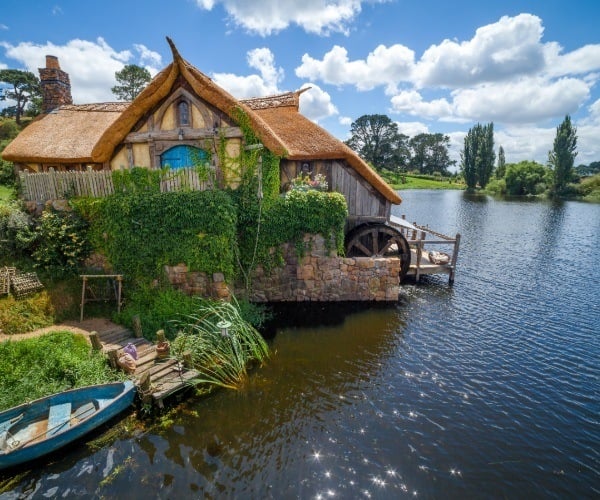 The importance of first-hand knowledge and lesson learned
Two years ago, we had a repeat client from Mainland China arriving with some business friends. He was raving about his last trip to New Zealand and how I had the best local knowledge regarding the best restaurants in our country. He asked me to arrange a dinner for everyone including me at a good Thai restaurant in Wellington.
Wellington is known for its world-renowned for great food, coffee, and craft beer. Wellington's food scene is at the heart of New Zealand's growing confidence as a foodie destination. I decided this time, that I wasn't going to use some of my known locations and took to the online world of reviews with TripAdvisor.
The place I chose had a 5* rating, but I did not bother to check the restaurant myself. To my utter disbelieve and embarrassment this restaurant did not deliver at all what I had expected. We ended up eating in a small, untidy restaurant, frequently visited by the low budget students.
My Chinese guest kept his head high but I could see in his manner he was truly upset and totally uncomfortable and ashamed and this may lead to loss of face. Losing face in Chinese culture is about more than being embarrassed. In Chinese culture, you spend your entire life trying to build your social prestige and reputation, while also trying to avoid causing anyone else to lose theirs.
After embarrassing our hosts, it was a reality that he would not come back to me for another trip. I never rely on reviews from others now and always make sure I check places before we recommend these to our clients.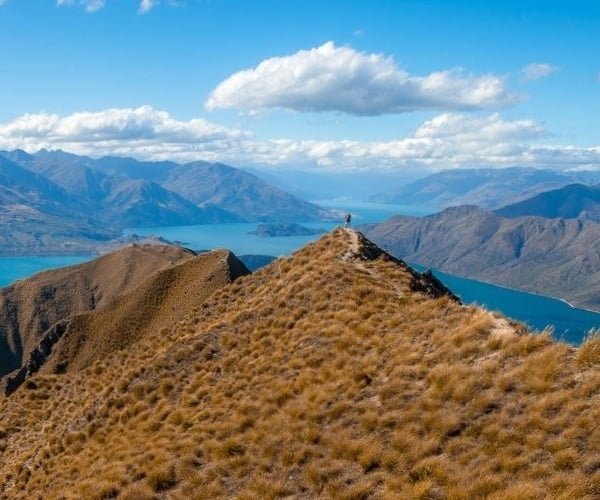 The stress of a disaster can bring the best out of people
On Tuesday 22 February 2011 at 12.51 p.m. Christchurch was badly damaged by a magnitude 6.3 earthquake, which killed 185 people and injured several thousand. I was traveling with a group of 4 New Yorkers nearby when it happened.
In shock, but we needed to continue on our journey. We found one of the last petrol stations open and traveled to our next destination in Arthur Pass in the middle of the Southern Alps. A state of national emergency was declared on 23 February, and a Nation was in mourning. Many people were stranded and we were having to plan and change routes and flights out of New Zealand.
Some of the coach companies had managed to leave the Christchurch hotels with their travelers unharmed but without their luggage, which was still in the gravel of the hotels they stayed in. We met many traveling in the same direction, trying to find some normality for our clients during this situation.
Two days later we left one of the large hotels for our next destination in Queenstown a 5-6-hour drive, through some of the most remote areas in the country. Just before arriving in Queenstown one of my travelers realized he had forgotten his and his wife's passport a good amount of cash and jewelry in one of the hotel's safes.
There was no way to turn back and under a national emergency, none of the posts or couriers was working. In typical New Zealand style, the manager of the hotel convinced one of the coaches leaving the next day to bring the valued package to Queenstown.
In the meantime, we had to move on to Dunedin, another 4hrs away. But it was in these moments that I realized how amazing and trustworthy we are in New Zealand. The coach dropped the parcel at the Queenstown hotel. From there a local limousine company collected the valuables and held them overnight, he then gave it to a couple they knew who would fly the next day back from the South Island to Auckland.
In Auckland, they took the passport and money to the Hilton hotel wherein a few days' time my clients would return to depart back to America. None of the people knew us or the travelers, but everybody jumped in and went out of their way to make sure our groups could safely fly out of New Zealand.
How we can help others to break past their comfort zones
In 2017 we had a family from California that bought their 15-year-old son and his friend to experience some local adventures in the South Island. It was a huge success and I was told we nailed the trip for the teenagers.
They gave us a 10 out of 10 ratings. We were rewarded with another visit 3 years later, but this time the teenager was a young man. His mother was a very elegant person, very stylish and proper, not as adventurous as her husband and son.
Regardless this was a family trip and so compromises were made and we booked a fly-fishing lodge for the family. Part of the adventure was to raft in a soft rubber-raft from the lodge through a spectacularly deep canyon to a remote location for a freestyle BBQ on the edge of a rainforest.
The night before during dinner we managed to convince the mother that this was a trip of a lifetime and that she should join her family. To everybody's utter surprise, she agreed and we equipped her the next day with practical not so stylish clothing. She loved this rural journey away from the crowds and landed safely on the banks of the river.
She announced that she needed to find a restroom; we had to let her know that there was nothing of the sort and that she had to use the bush. The experienced river guide pointed her in the right direction and after the initial shock, she quietly disappeared. A minute later we heard hear coming back with a big grin exclaiming that she had now "peed in the bush", her face showing a big smile of achievement!
In conclusion
Travel has a way of creating connections between people and providing insights into ourselves. I always urge my guests to step out of their comfort zone, to experience what they may not ever have an opportunity to do again. In this way, we seize the day and make each moment count.
Veronika Vermeulen is Director of Aroha New Zealand Tours Ltd. Aroha New Zealand Tours Ltd. has been offering 100% tailored journeys and private guided luxury experiences in New Zealand since 2000.
If you would like to be a guest blogger on A Luxury Travel Blog in order to raise your profile, please contact us.