As the world anticipates post-pandemic realities, we all remain positive that leisure travel, among other things, will once again be an accessible privilege to people. There is certainty, however, that necessary and somewhat radical changes will occur alongside this comeback. Though travelers remain longing for the delights of holiday experiences, there is an understandable inclination to be cautious of crowds, public places and physical contact.
Luxury villas are seen as an ideal choice of accommodation with their offering of complete exclusivity where families or groups of friends can stay and enjoy resort-class amenities all to themselves. But with a dedicated concierge who can arrange activities for you and a professional staff ready to assist with your holiday plans, there is just so much that you may not have thought about what you can actually while staying in.
Here is a list of amazing group activities to keep everyone occupied and boredom-free during your vacation – all of them without having to leave your villa.
Cooking master class with your villa chef
One of the most notable perks of staying at a luxury villa is having your own private chef. Though many are happy just to feast on culinary delights, guests who wish to learn a thing or two are also welcome to step inside the kitchen.
Pick-up new techniques, discover new ingredients, and add a new dish to your list of know-hows. Many villa chefs even offer cooking classes that come complete with official certificates.
Cocktail party with a professional mixologist
If you'd rather not go out to a crowded bar, why don't you just bring the bar right to your villa? Invite your own personal bartender for an afternoon of delightful cocktail creations. Some villa staff are trained mixologists too.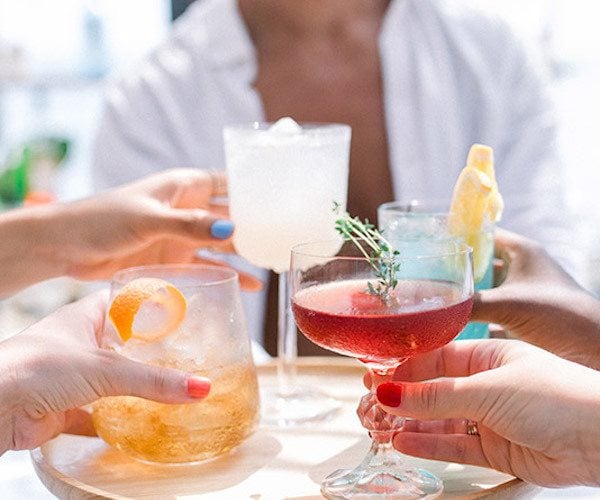 Set up your in-house party at the poolside pavilion, rooftop deck, or entertainment area and spice it all up with mood music from the villa's built-in sound system. For a more intimate experience, some villas feature their own wine cellar where guests can fancy a wine tasting session and kill time with memorable conversations.
Yoga session in complete tranquility
Providing peaceful seclusion with truly breathtaking views, luxury villas make the perfect venue for yoga. Many of these properties include complimentary yoga mats and yoga blocks. Some even come with a dedicated yoga platform.
Guests can also request a private yoga instructor to come to the villa. Play your choice of mediation music in the villa's sound system or simply listen to ocean waves and let your mind drift into utter bliss.
Poolside barbecue fiesta
Fancy dining is a given when you are at a private villa, but there is a special enjoyment with the traditional outdoor cooking with friends and family.
Whether you go for seafood, meat, or veggies, a barbecue fiesta is a sure winner for groups wanting to compliment fun time outdoors with good food. Many villas come with poolside dining areas with a bar and barbecue grill.
Movie night!
There is no guilt in binge-watching when your home rental comes with its very own home theater. And with hundreds of movies and shows in store, you can never run out of choices.
Make movie nights more exciting by setting a theme or create a watch list with recommendations from each member of the group. Your villa staff will happily prepare the popcorn and snacks for everyone too.
All-out gaming bonanza
Outdoor sports, indoor sports, board games, or computer games – your private villa has something for the old, the young, and the young at heart.
What else could be more fun and challenging at the same time than a friendly competition with your loved ones? Such activity is sure to rekindle bonds and loosen up everyone.
Finish the day with a relaxing spa treatment
An in-villa spa treatment is a quintessential cherry on top of any villa vacation. A common favorite among guests, private massages can be easily arranged for groups.
Some villas have their own spa rooms complete with saunas or hot tubs. They can also be done in the comfort of your bedroom.
Capture your vacation memories with a photoshoot
It is quite common that villa vacations coincide with celebrations such as anniversaries or reunions. The memories of your stay are surely worth remembering. Schedule a photoshoot with a professional photographer or videographer. Add some creativity by choosing a dress code or explore wonderful angles and poses you can do in the different locations within your villa.
Silvan Kitma is General Manager of The Private World. The Private World is a villa rentals company offering some the most top-rated luxury vacation home rentals in the world's top tourist destinations.
If you would like to be a guest blogger on A Luxury Travel Blog in order to raise your profile, please contact us.