Archaeologists' 2,500-year-old coffins discovery
Ancient
Egypt
was the preeminent civilization in the Mediterranean world. Monuments and artifacts recovered by archaeologists are the main source of information about all of Ancient Egypt. It's no wonder that we are yet to discover the secrets and mysteries of Ancient Egypt, and this discovery is surely the one of many yet to come. In the desert of Necropolis Saqqara, Egypt, Egyptian authorities have discovered a minimum of 13 coffins dating back to 2,500 years ago. They are well-preserved and were found stacked on top of each other 11 meters down the depths of a well. As announced by the Ministry of Tourism and Antiquities, there are no signs that the colorful coffins have been opened since their initial burial. There have been other discoveries of artefacts around the coffins that also seemed to be well-crafted and well-preserved as it remains colorfully decorated. Although the identity of those buried have yet to be identified, archaeologists expected to find more coffins on the side of the well and ended up finding a total of 27 sarcophagi buried, making it the biggest discovery of its kind.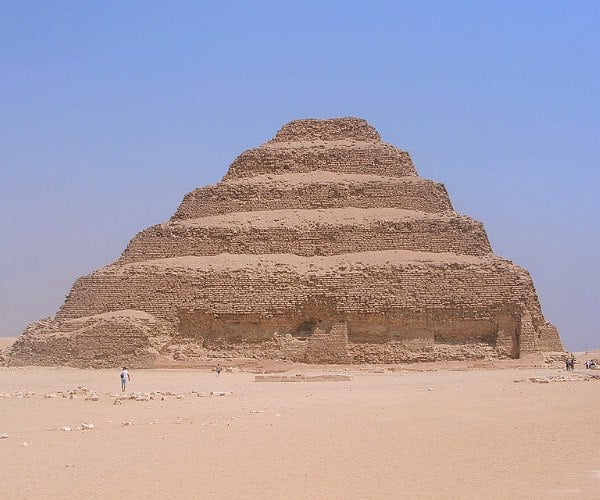 Saqqara was once an active burial ground for over 3,000 years and is a designated Unesco World Heritage site. The excavation work is continuing at the site as experts attempt to establish more details on the origins of the coffins. They hope to unfold more of the mystery of these coffins at a possible press conference in the coming days. Records of ancient Egypt began with Egypt as a unified state, occurring sometime around 3150 BC. According to Egyptian tradition, Menes was the first king. This Egyptian culture, customs, art expression, architecture, and social structure were closely tied to religion, remarkably stable, and changed little over a period of nearly 3,000 years. The success of ancient Egyptian civilization came partly from its ability to adapt to the conditions of the Nile River valley for agriculture. Egypt is not only the desert or the Pyramids of Giza, but there are many treasures that are just awaiting to be discovered, giving us a chance to learn more about Ancient Egypt. History will never fail to keep the treasures of Ancient Egypt alive, so long as there is someone out there willing to discover and learn more and there's no shortage of that! Visit a country filled with some of the richest history in the world and learn about the secrets and marvels it has to offer you, with a closer look of the beauty of its sites and artifacts. Egypt will always have you in awe and with the latest discovery in Saqqara, the ancient world seems to have come alive once more.
The unveiling of ancient coffins
As the burial shaft was 36 feet beneath the ground, it only shows how exquisite these coffins are to have stayed intact for hundreds of years after their inhabitants died and are still completely sealed. The shaft has three niches, completely sealed, which is why archaeologists had predicted they will find even more coffins after the initial discovery. >For 3,000 years, Egyptians interred their dead in Saqqara, which is believed to have been the necropolis for Memphis; what was once the capital of Ancient Egypt. It has currently become a site of interest for archaeologists for the great history and possible discoveries it holds. Digging up things like grave goods from inside the coffins which have been undisturbed and untouched is how we tell who was buried and how important they were. The amazing discovery is sure to add to the ever-growing understanding of Ancient Egyptian history and customs. As we await to discover who was buried in these coffins, we also are yet to discover the total number of coffins buried in the shaft. Egypt is a country that holds unlimited untold riches from ancient times. We can only hope to keep discovering new artifacts to learn more about the history and culture of Ancient Egypt, as it truly is magnificent. Your next trip to Egypt could include a visit to a new site where you can look at all the new discoveries that keep coming. We are still awaiting more announcements from the Ministry in the coming days as the government works to renew tourist interest in visiting Egypt's antiquities.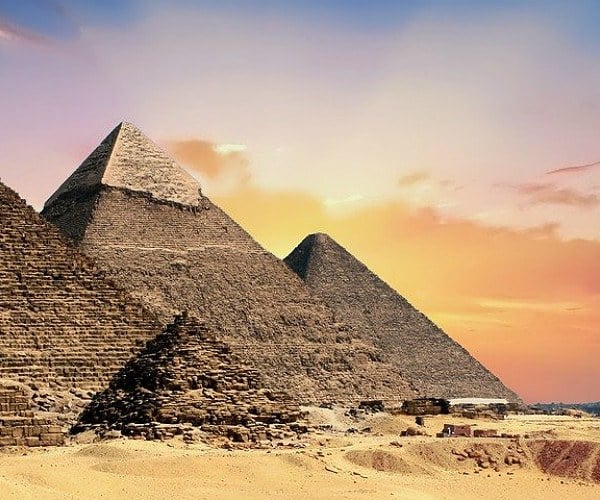 As exciting as it is to be at the heart of the discovery, it's also amazing to know that there's still a lot to learn about the ancient world and have the chance to be able to visit it for a closer look. With tomb raiding and robbery leaving marks across Egypt's antiquated history, it's great to find out that there's still more untouched treasures to discover. To be given the opportunity to discover more about the ancient world and how the Old Kingdom survived on tradition and culture is a gift and the world is full of treasures that we are yet to discover to tell us much more about our history. Thanks to archaeologists, we are now another step closer to learning more about Ancient Egypt with one of the largest discoveries. From the great pyramids of the Old Kingdom through the military conquests of the New Kingdom, Egypt's majesty has long entranced archaeologists and historians and created a vibrant field of study all its own; Egyptology. Never a dull moment for anyone interested in history, especially Egyptian history and cultures of ancient times. Much of Egypt's ancient history was a mystery until Egyptian hieroglyphs were deciphered with the discovery and help of the Rosetta Stone. With the Great Pyramids of Giza being one of the Seven Wonders of the Ancient World and the Library of Alexandria having been one of its kind of centuries, people are only getting more and more intrigued all around the world and will always remain interested to learn about the mysteries of Ancient Egypt and what do they mean. Now, even though this recent discovery was said to be the largest of its kind, we can easily assume that it will not be the last.
Sherif Khalil is Owner of Dunes & Beyond. Dunes & Beyond offers luxury tours, Nile cruises and desert safaris in Egypt.
If you would like to be a guest blogger on A Luxury Travel Blog in order to raise your profile, please contact us.
Did you enjoy this article?
Receive similar content direct to your inbox.