With a population of over 20 million, Delhi is the second most populated city in India. Historic, vibrant, majestic and intense, a visit to India's capital is a heady experience. It is an incredibly dynamic city jam-packed with historical sites, Mughal architecture, cutting-edge culture, fabulous eateries, the best shopping and glorious hotels – from colonial-era gems to opulent modern masterpieces. As seasoned travellers to India and devoted Indophiles, Delhi is a place we never tire of at Ampersand. Read on to find out our top 23 things to do in Delhi…
1. The former centre of the Mughal Empire, Old Delhi dates back to the 17th century. With its chaotic atmosphere and medieval winding alleys crammed with cycle rickshaws, tuk-tuks, colourful shops and noisy street traders, it is definitely worth a visit.
2. Jama Masjid is India's largest and most important mosque. Built in the 17th century by the mighty Mughal emperor, Shah Jahan, it has the capacity to hold up to 25,000 worshippers. The original translation was "the mosque that commands the view of the world" and it is one of the central landmarks of the Old City.
3. The UNESCO protected Red Fort looms handsomely over the city. Also built by Shah Jahan as the main residence for the Mughal emperor, today much of this extensive military fort can be explored by visitors and it now contains a worthwhile museum which holds notable exhibitions.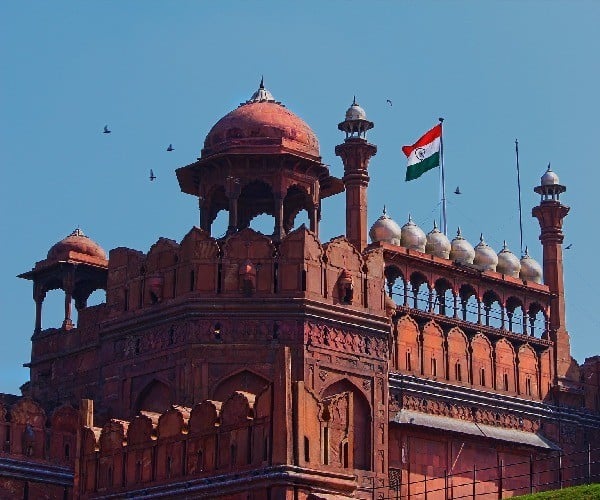 4. Just south of the Red Fort is Raj Ghat, the location of Mahatma Gandi's cremation in 1948. It is now a memorial site surrounded by green gardens and houses an 'eternal flame'.
5. Old Delhi is also home to the bustling shopping artery of Chandni Chowk, the old city's commercial heart which is still one of the busiest markets. It is packed with wholesale bazaars, spice markets, sweet shops, traders shop houses, havelis and places of worship, including Hindu and Jain temples, Sikh Gurdwaras and mosques.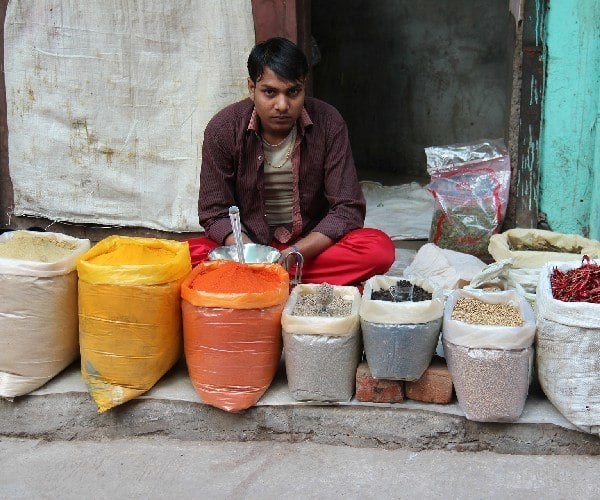 6. The popular Sunday book market on the pavements of Old Delhi is an event eagerly anticipated by all bargain hunters. The mile-long market is a treat for book lovers offering every topic under the sun – fiction, dictionaries, maps, novels, art, technology all hidden under the congested piles on the pavement. While getting a book of your choice may require some digging, the amazingly low price will make it worth the effort.
7. New Delhi with spacious and sweeping boulevards built by Edwin Lutyens in 1911 is bursting with unashamed Imperial display. Located to the south of Old Delhi, New Delhi was constructed on an impressive scale and is home to the capital's most distinguished addresses, including Rashtrapati Bhawan, formerly known as the Viceroy's House, where India's President resides.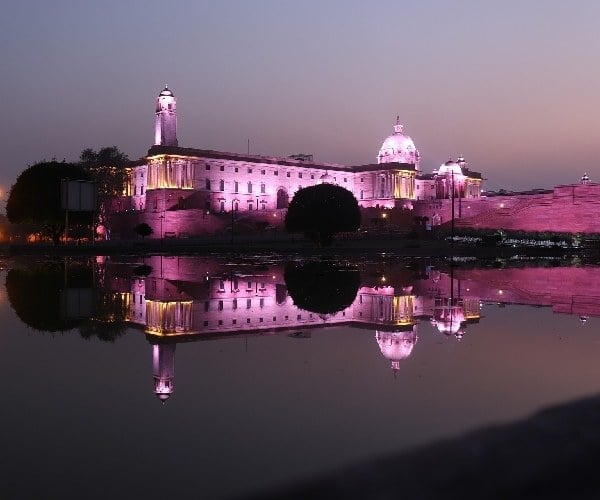 8. A relatively unknown Delhi event, the Changing of the Guard takes place on the forecourt of Rashtrapati Bhawan every Saturday morning. The president's bodyguard, kitted out in ceremonial uniform, puts on an equestrian display for a small gathering against the backdrop of the imposing palace.
9. Edwin Lutyens and Herbert Baker's tree-lined avenues radiate out from Connaught Place and India Gate, blending colonial and vernacular styles. Standing proud in the heart of New Delhi, India Gate is the country's national monument commemorating the 70,000 Indian soldiers who died fighting for the British Army in World War I, and it is a popular spot with tourists and Indians alike.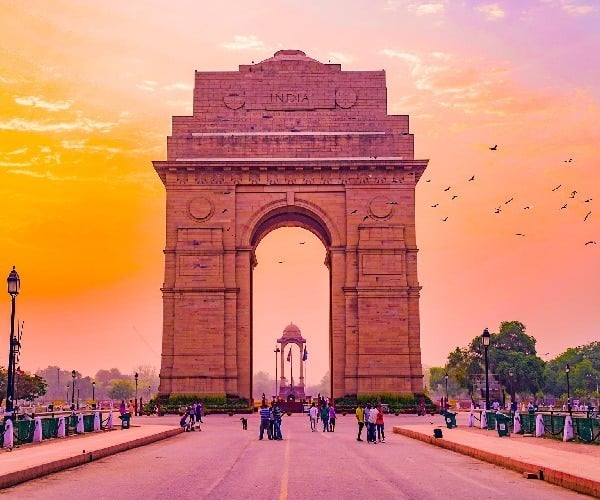 10. Humayun's Tomb (built in 1565), is one of the earliest examples of Mughal architecture in India and is one of our favourite historical sites in Delhi. This ancient mausoleum is set in a wonderfully peaceful and intimate spot amongst leafy gardens, water features and neem trees full of hoopoe birds. The tomb inspired several major architectural innovations, culminating in the construction of the Taj Mahal.
11. The impressive Lodhi Gardens, set amidst sprawling greens and dotted with ancient 500-year-old structures and tombs of the Mughal era, is where one can easily spend the better part of the day exploring the ruins, wandering around or lazing in the afternoon sun with a picnic. The garden is also a haven for birdwatchers, with almost 60 different species of birds being sighted here.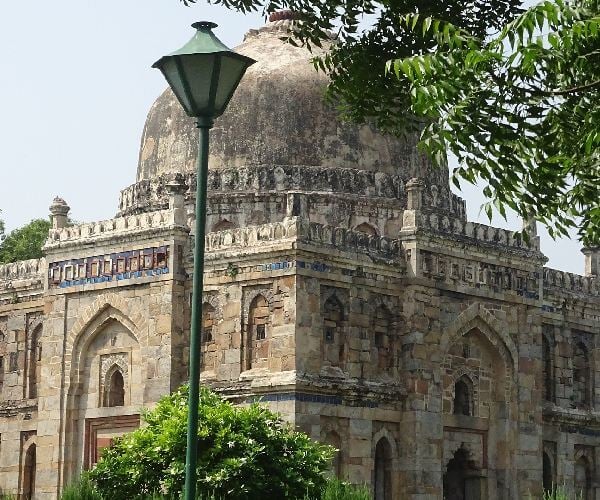 12. Qutub Minar is another unmissable site. It was constructed in 1192 and it is the highest stone tower and the tallest Islamic structure in India. Built by Qutab-ud-din-Aibak and completed by his successors, this soaring 73-metre-high tapering tower was erected to proclaim victory after the defeat of Delhi's last Hindu kingdom. With verses from the Quran carved on its sandstone walls, the tower has five storeys with projecting balconies and at the foot of the tower is the Quwwat-ul-Islam Mosque.
13. The Gurudwara Bangla Sahib Sikh Temple is one of the friendliest and most inviting temples you'll likely ever visit. The main dining facility is where many people share a meal together each day, no matter what class or background, and inside the temple you can enjoy the Sikh drums and singing as you sit there in peace.
14. For those wanting to indulge in some retail therapy, Delhi's shopping is simply unbeatable: from sari silks to contemporary fashion, crafts and jewellery, a variety of shopping can be found at market stalls, in old-fashioned shops and modern malls. Baba Kharak Singh Marg, close to Connaught Place, is dedicated to Indian craftsmanship, or head to the upmarket Khan Market for the latest Delhi style, and Dilli Haat is great for crafts and street food.
15. The street food in Delhi is legendary; from the tangy delights of chaatpapdi and golgappas to stuffed parathas, sizzling kebabs and sweet, sticky jalebis. Old Delhi is the place to go!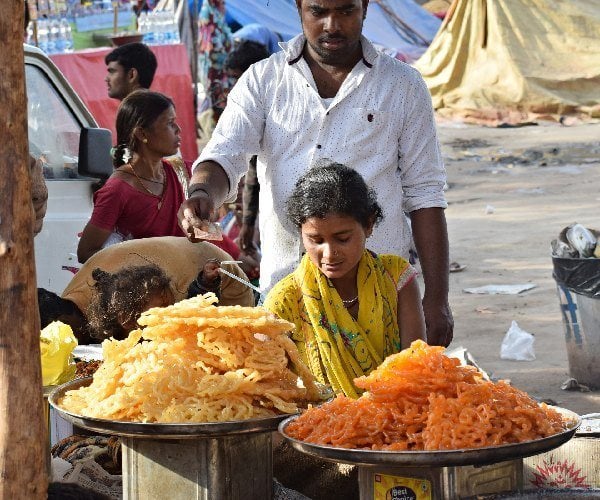 16. The ever popular and renowned Indian Accent has taken up residence at The Lodhi. Indian Accent offers an inventive approach to Indian cuisine, a supper there is definitely worth it and a sophisticated way to begin or end your trip in India.
17. Cocktails on the roof of the Oberoi Delhi – Cirrus 9 is the stylish rooftop bar at the Oberoi New Delhi, the only rooftop bar in the city, and it serves delicious traditional cocktails with a unique twist (the Chilli & Kaffir Mojito is a firm favourite). The sweeping views over Delhi, accompanied by the chilled house tunes played by an in-house DJ make this the coolest bar in town. Open until the small hours, the glamourous crowd are making this their go-to on weekends.
18. Delhi's thriving nightlife is a more recent phenomenon and an increasing number of trendy bars, clubs, and restaurants are opening across the city from secret dance parties to killer hip-hop joints. Toy Room, with sister locations in London, Dubai, and Mykonos, is where you can get your groove on to R&B tunes, or head to Kitty Su, the official spot for a wild after-party.
19. Home to an astonishing collection of statues, woodcarvings, paintings, and other treasures, the wealth of Indian art on display at the National Museum will blow you away. The nearby National Gallery of Modern Art houses India's avant-garde artists' work and installations.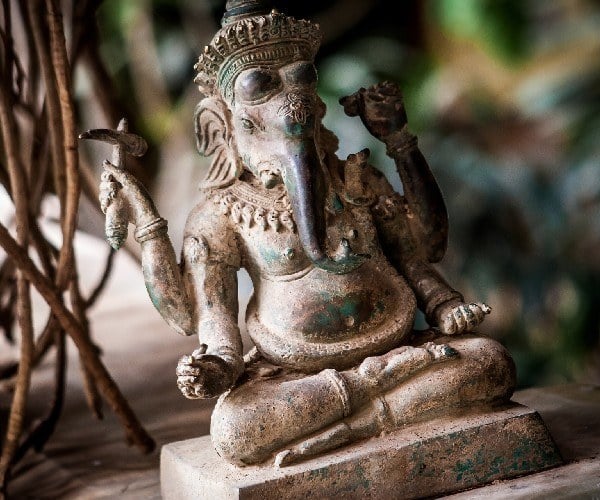 20. The Lotus Temple is an iconic architectural delight – the whole complex is made of glittering marble and is shaped as a lotus flower, the universal symbol of peace so it is the perfect place to meditate and pray.
21. If you are into traditional soul stirring Qawwali, then the Nizamuddin Dargha held every Thursday evening will amaze you. The Sufi music song session, which forms the background of the singers, will leave you in a trance.
22. To restore your inner peace, step into the serenity of the Sunder Nursery, a beautifully restored 90-acre park, home to Mughal monuments, water features and several hundred species of trees fluttering with birds and butterflies.
23. The Jantar Mantar in New Delhi is a complex that includes a number of different structures used for astronomy observations, commissioned by Mughal emperor Muhammad Shah and constructed by the Jaipur Maharaja, Jai Singh II. The thirteen instruments are used for different purposes in following the sun, moon and planet cycles as well as other astronomy measurements.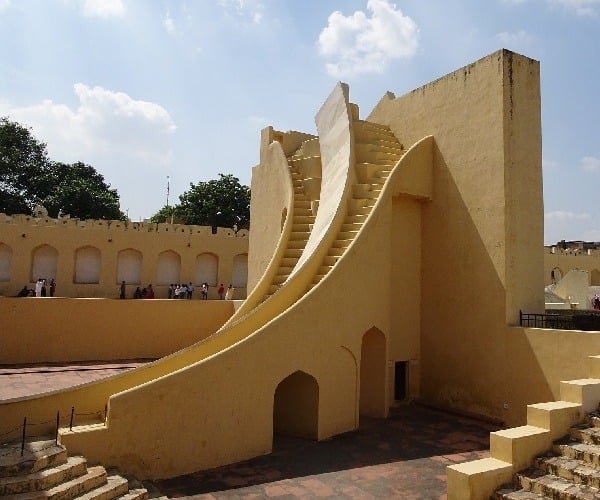 Here are just some of the wonderful things you can do whilst exploring Delhi. Perfect for those looking to get to know the real India, as well as those who just fancy a wander whilst eating some extremely tasty food and drink.
James Jayasundera is Founder and Managing Director of Ampersand Travel. Ampersand Travel create bespoke and luxurious travel experiences to Asia, the British Isles and Southern Africa.
If you would like to be a guest blogger on A Luxury Travel Blog in order to raise your profile, please contact us.