By
Matt Holmes
on Nov 09, 2020 in
Adventure Travel
,
Africa
,
Asia
,
Austria
,
Bhutan
,
California
,
Eastern Europe
,
Europe
,
France
,
Iceland
,
Italy
,
Kenya
,
Namibia
,
North America
,
Norway
,
Regions
,
Slovenia
,
Speciality Travel
,
Switzerland
,
Tanzania
,
USA
,
Western Europe
Why settle for a ho-hum holiday when you can experience a one-of-a-kind adventures that will leave you with lasting memories? Of course, that's a bit harder right at this moment in time, but that means it's also a great time to start planning for your next adventure. Get all the details nailed down so when the time is right, you'll be ready to make the reservations. If you want a truly immersive adventure in a destination—the people, the environment, and the history—instead of landing in a country to simply tick off a box—check out a few of our favorite "brag-worthy" experiences!
1. Walk on and in a glacier
Strap on your crampons, grab an ice pick, and head out with an experienced glacier guide to marvel at the power of nature. It takes a few minutes to get the hang of walking with the gear but once you learn to trust the equipment, it'll be much easier. Glaciers have literally shaped our planet (and continue to), from carving out valleys to feeding lakes and rivers. There are several places in the world to do this: Iceland and Norway are perhaps the most accessible. Witness the impressive ice formations on an active glacier maybe even see stunning blue ice, formed in older glaciers as the ice compresses air bubbles out and becomes denser.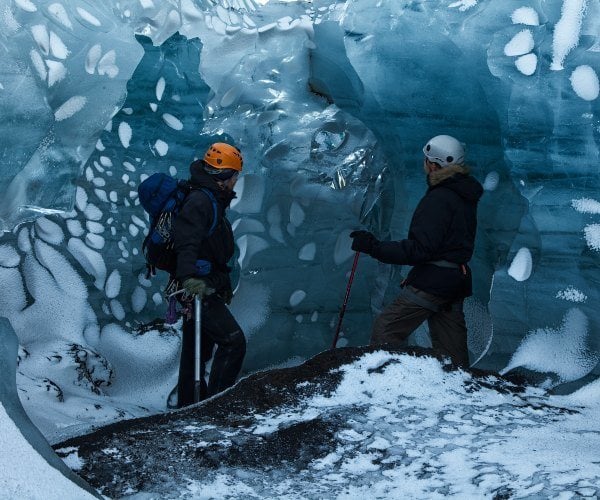 2. Feel like Robinson Crusoe
The images that come to mind when you think about a holiday in Mexico may be all-inclusive beachside resorts. But there is so much more to this country for travelers who seek to go off-the-beaten-path. The Baja California Peninsula is a haven for nature lovers and active adventurers. Hike in the beautiful Baja Sierra Mountains observing endemic flora and fauna before heading to a secluded, full-service beach camp from where you can snorkel with whale sharks and sea lion pups, paddleboard, kayak, and relax on the sand. Go off-grid but enjoy modern amenities, delightful chef-prepared cuisine, and the sounds of the waves lapping in front of your tent.
3. Meet and talk with monks
No doubt, you've seen photos of red-robed Buddhist monks, and in Bhutan, you'll see them in the dzongs and temples and walking in town running errands. There may even be a few on the hiking paths heading to a sacred stupa or shrine. But the opportunity to talk about their lives and beliefs—to have a one-on-one, immersive cultural exchange—is something you won't soon forget. Young monks are eager, though shy, to practice their English. It's fascinating for both the monks and their guests to learn about each other's families, values, world view, jobs, and interests. You might find yourself joining a friendly football match.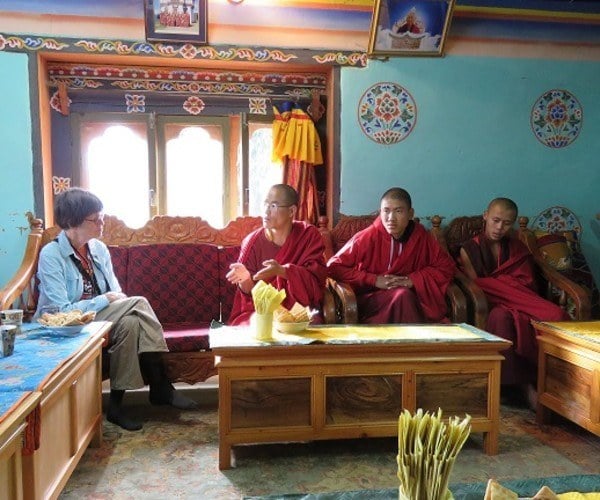 4. Sleep under the stars in one of the world's darkest places
Africa has some of the world's darkest skies, and Namibia has some of the darkest skies in Africa. The country is located in a remote corner of the continent with virtually no light pollution as much of it is vast stretches of desert (the world's oldest). Many of Namibia's luxury lodges have sleep-out platforms where guests can gaze into the infinite sea of stars. Plush bedding, access to your room and modern bathroom, and near endless clear skies make this an enviable place to fall asleep. We bet that you'll never see as many stars as you will in Namibia.
5. Complete a long-distance hike
The Tour du Mont Blanc and its sisters, the less-traveled Haute Route and the new Alpe Adria, are multi-day hiking routes that traverse the interior of the European Alps. The TMB is a circumnavigation of the Mont Blanc massif that spans France, Italy, and Switzerland. The Haute Route is a one-way path connecting two world-renowned mountaineering centers, Zermatt and Chamonix. The Alpe Adria, one of the Europe's newest long distance trails, covers Austria, Slovenia and Italy. Any of these journeys will bring thrilling days on the trail with jaw-dropping views and mouth-watering cuisine. And on the last day—somewhat bittersweet—when your trip is over, you'll celebrate your accomplishment of having walked through these stunning mountains.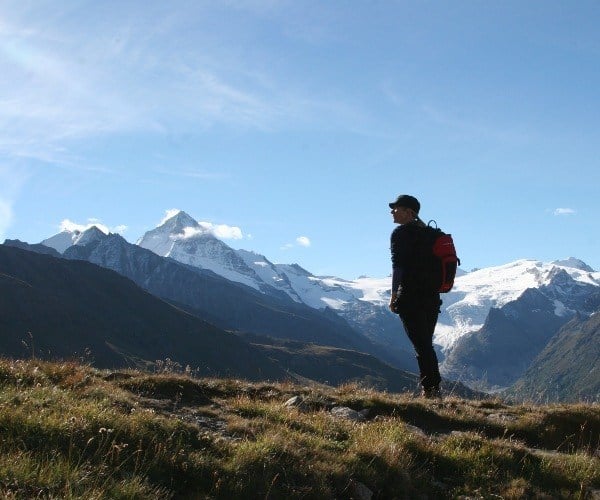 6. Observe The Great Migration
Of course, you can brag about any African safari, but witnessing the "The Greatest Wildlife Show on Earth" during which millions of wildebeest, zebras, and gazelles migrate, is a natural spectacle far beyond anything you can imagine. The sheer animal density will astound you. And with so many prey animals, you bet that there will be predators lurking about, making for some dramatic, though sad interactions. It's the circle of life out in the bush. Count yourself truly lucky if you have the chance to witness a river crossing when thousands of individuals take their chances in crocodile infested waters to make it to the other side where the grass may actually be greener.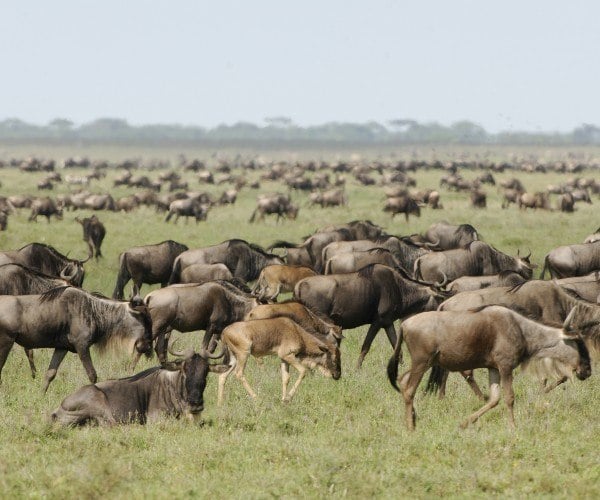 Matt Holmes is the Founder & President of Boundless Journeys. Boundless Journeys is an award-winning tour operator that goes off the beaten path for immersive and authentic travel experiences.
If you would like to be a guest blogger on A Luxury Travel Blog in order to raise your profile, please contact us.