From Rome to Florence to Venice, Italy's famous cities have little trouble drawing the eye, boasting an abundance of architectural splendour, ancient history and lauded landmarks. Yet there is beauty to be found off the beaten track – just as disarming, and just as alluring – encapsulated by the less-visited villages that sprinkle the hills of this Mediterranean peninsula.
Known as borghi, these small Italian towns and villages hold their own special charm. They're pretty as a picture, with tucked-away trattorie, medieval towers and winding cobblestone streets, all set in bucolic surrounds a world away from the stresses of city living. The seven delightful borghi below are each members of I Borghi più belli d'Italia ('The Most Beautiful Villages in Italy') association, and all worthy of a detour from the tourist track.
Castiglione del Lago
Region: Umbria
This town's position on the edge of Lake Trasimeno gives it an utterly romantic setting. Arguably the best view over the water can be enjoyed from Rocca del Leone ('Fortress of the Lion'), a 13th-century fortress commissioned by Frederick II and built on the tip of the promontory. The rest of Castiglione del Lago is clustered behind the castle, stretching out into the pretty, green Umbrian countryside. Head here in April or May if you wish to attend the Coloriamo i Cielli festival, when the sky overhead becomes a dazzling display of hot-air balloons and multi-coloured kites.
Gradara
Region: Le Marche
The first brick of Gradara's well-preserved castle was laid in the 12th century, and the last in the 15th. This imposing hilltop fortress is thought to have been the setting for Paolo and Francesca's doomed affair in Dante's "Inferno". The rest of the town's buildings are huddled around the castle, with the historical centre enjoying additional protection from another crenellated wall. All these defences were once vital for the resident nobility; now, they serve to attract admirers, who are welcome to venture beyond the Clock Gate for a closer look.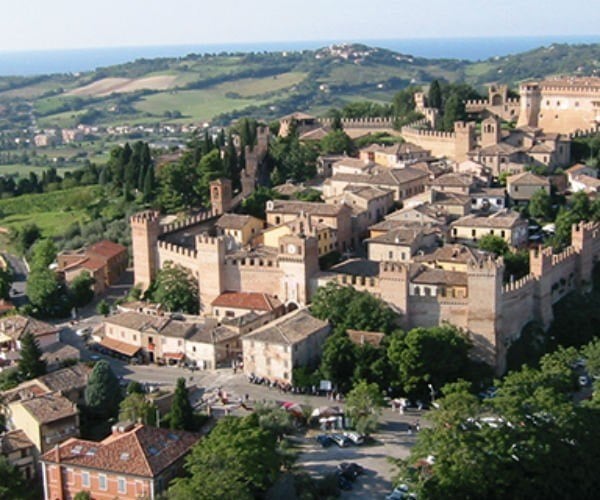 Today, Gradara's ancient cobbled streets are at their liveliest in summer, when they play host to food festivals, street performances, music and arts events, and – most notably – a re-enactment of a famous 15th-century siege of the castle. This charming town sits amidst the rolling hills of rural Marche, flanked by picturesque vineyards and olive groves to its west, and the distant, sparkling waters of the Adriatic Sea to its east.
Deruta
Region: Umbria
Deruta lies to the south of Umbria's capital, Perugia, and is brimming with historical buildings, from its gothic church to its medieval town hall. However, it's for its traditional crafts that the town is most famous – specifically ceramics. This borgho is known for handmade majolica pottery, produced using clay deposits from the nearby River Tiber. During the 16th century, at a time of relative regional calm, Deruta's artisans forged a reputation for creating beautiful, intricately decorated pottery that precedes them to this day. You can trace this interesting legacy at the Museum of Ceramics, and pick up your own gorgeous, handcrafted piece by which to remember your visit.
Montagnana
Region: Veneto
The medieval walls surrounding Montagnana – among Europe's best preserved – climb up to 10 metres, extend for two kilometres and are studded periodically with crenellated watchtowers. That such robust fortifications were necessary comes as no surprise; this town's exposed position in the open Veneto countryside meant it was vulnerable to attack from all sides. Visit today, however, and you'll be greeted with a warm welcome, rather than a volley of arrows. Once within the walls, be sure to visit the gothic cathedral, stunning renaissance palaces, as well as the central castle.
Mondavio
Region: Le Marche
Scenically situated between the mountains and the coast, Mondavio is most famous for Rocca Roveresca, a 15th-century castle that owes its excellent condition to having never faced a siege. The fortress, complete with tunnels, drawbridge and moat, is now a museum, and installations depicting daily life inside its walls as well as various machines of war give visitors an insight into Modavio's history. Notable buildings nearby include the town's 18th-century art nouveau theatre, as well as old churches that house treasured works of art.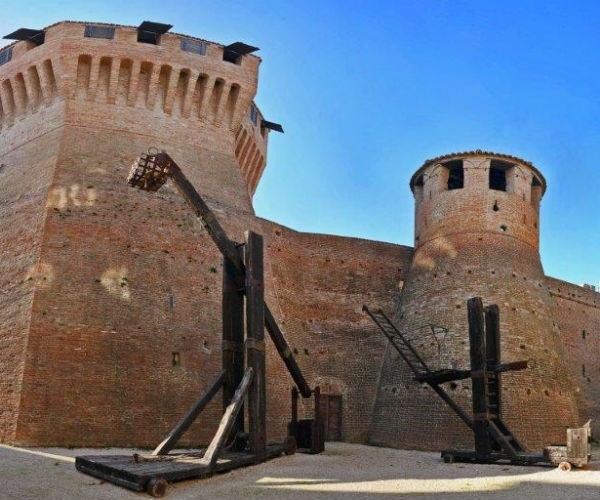 As you amble around the narrow streets, be sure to stop into one of the trattorie serving tacconi – a local pasta dish once a staple of Mondavio's peasantry and made using bean flour. Visit in July and August to enjoy a range of events, from renaissance-styled feasts to re-enactments of wild boar hunts. Come in January to partake in the annual Pig Festival, celebrated with tastings, markets and more.
Arguà Petrarca
Region: Veneto
Arguà Petrarca is scenically situated on the slopes of Monte Ventolone and Monte Castello, within the Euganean hills to the south of Padua. The town has roots stretching back to before the Roman Empire. Its relatively more recent claim to fame is as the home where renaissance scholar and poet Frencesco Petrarca chose to spend his final years. It was in honour of this 14th-century luminary that the village gained the 'Petrarca' portion of its name in 1868. While here, you may wish to visit Petrarca's house and gravesite. The medieval streets that so attracted him here appear to have changed little since his time, retaining their atmosphere, history and sense of tranquillity.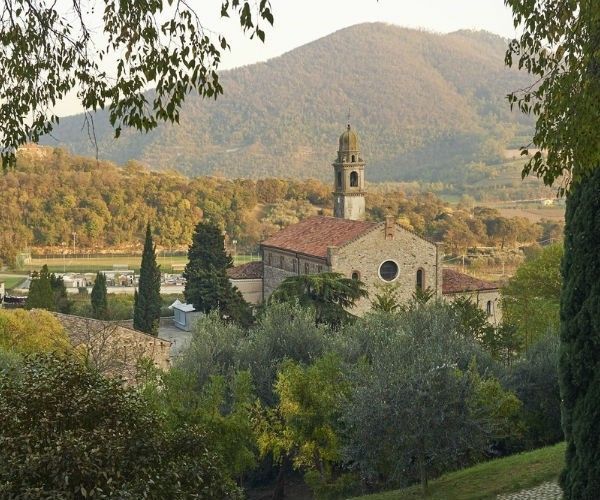 Valvasone Arzene
Region: Friuli
Located in the region of Friuli-Venezia-Giulia in northeast Italy, Valvasone Arzene began life as a 13th-century feudal castle. It developed outwards and gained fortifications over the coming centuries as it changed hands between regional powers. It is an excellent example of medieval town planning, constructed with a view to protecting access to a nearby river crossing and trade route. Visitors can explore the restored castle, the former houses of nobility and centuries-old churches for a glimpse into Valvasone Arzene's fascinating history.
Kerry Golds is Managing Director of Cox & Kings. Cox & Kings is an award-winning tour operator with a history of over 260 years, specialising in luxury small group tours to the world's most captivating destinations.
If you would like to be a guest blogger on A Luxury Travel Blog in order to raise your profile, please contact us.