Dubrovnik is truly a magical place, at any time of the year. If you have only experienced this pearl of the Adriatic during the summer, come back and enjoy the Christmas holiday feeling, when the city is turned into a great winter destination. Of course, as soon as the pandemic is over, festive Dubrovnik can go back to its full glow again.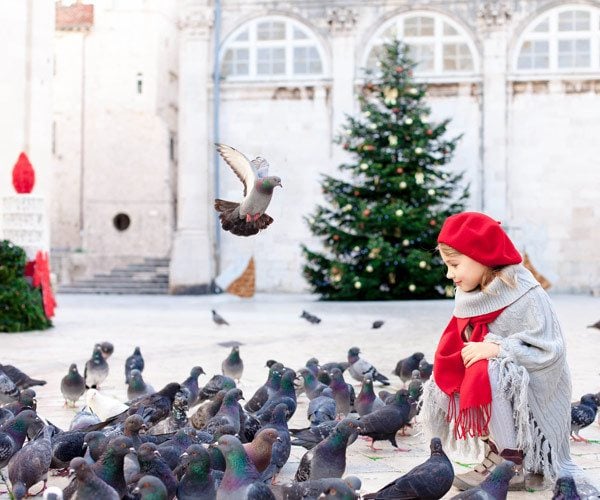 This year, the program is obviously limited, but just wandering through the decorated Old Town in its quieter form has a remarkable aura of its own. Add to it the excitement of local families coming together to enjoy this important holy time, the ambiance in Dubrovnik is genuinely unique and totally different from that in the summer months or in other, more conventional Advent destinations in Europe.
Dubrovnik Advent programme
Although much of Europe is usually under a snowy white winter coat, Dubrovnik experiences a generally warm and milder winter. And although the weather does not immediately resemble Christmas, the sights and sounds would give you a holiday spirit. It is a time when the whole of Dubrovnik shines in its festive outfit, as the fragrance of festive specialties fills the air and the popular a capella carols echo across the city. It is also a time when the city comes alive with the annual Dubrovnik Winter Festival, whose rich cultural and entertainment programme entices visitors and locals alike, as they enjoy the historic Old Town almost exclusively.
The festivities begin with a lovely ceremony of lighting the first Advent candle in front of the Cathedral by the mayor himself, accompanied by his family. Three other candles are to be lit in a similar way before Christmas. The city gets festively polished to shine like a gem during the Christmas season with a tall, classic Christmas tree and bands of festive lights giving the night sky a special glow and plenty of alluring photo opportunities.
Dubrovnik Winter Festival is set in the iconic Old Town as well as in other locations in Dubrovnik, taking place from the first Advent evening to the first week of January.
The main Christmas traditions take place on Christmas Eve and Christmas Day. It all starts on the morning of 24th December, as groups of locals gather in in the Old Town, beautifully attired with men in suits and ladies in elegant dresses. Friends are reunited over drinks, with the joyful greeting of "Nazdravlje" when friends meet.
Dubrovnik's New Year's Eve celebration has been a special reason for visiting the city and welcoming a new year for over two decades. A three-day rich entertainment programme usually starts with a warm-up event on 30th December and concludes with a classical concert by Dubrovnik Symphony Orchestra on January 1st. Of course, the highlight is on Silvester's Eve with all-night live music programme and midnight fireworks over the city, where entire old becomes an open stage with thousands of people singing and dancing.
Another beloved highlight of the festival is a visit to the Christmas Fair, usually set along Stradun's central lane, the Pile Plateau, the Lazaretti Art Centre, or the magnificent atrium of the St. Claire Convent. Dubrovnik's artists and craftsmen take this opportunity to showcase their crafts, decorations, ornaments, embroidery and more. One of the most unusual facts about Dubrovnik is that Christmas is available all year round. While we can't say that this is exactly a long-standing tradition dating back centuries, Dubrovnik has its very own Christmas shop in the heart of the Old City, which is open all year. This is one of the few places where you can rekindle the Christmas spirit in sandals and chose from handmade Christmas memorabilia souvenirs that will remind you of Dubrovnik each holiday season.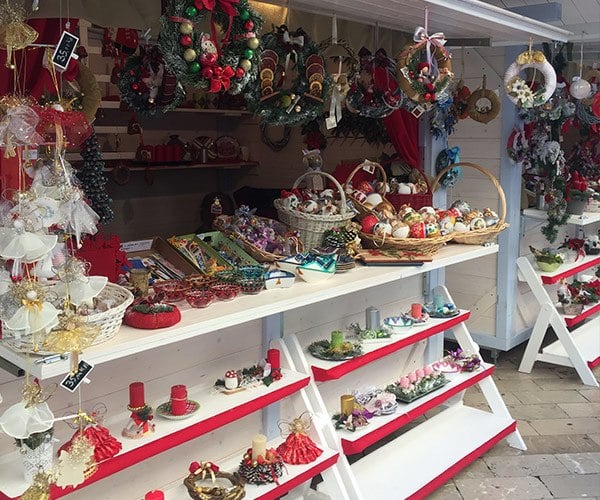 Advent culinary delicacies
Dalmatian signature cuisine is an inevitable theme of the festive season in Dubrovnik.
Bakalar (cod fish) is a popular meal that has long been a significant part of the tradition of Christmas Eve in Dubrovnik. Given the richness of fresh seafood in the area, it is perhaps a little odd that the main fish dish for Christmas Day is based on dried cod… from Norway. Even though the dish itself has its roots in Norway, in Dubrovnik you will have an opportunity to try the original bakalar made from the old recipes of our grandmothers.
Christmas Day is, of course, the main event, a meat fest and time of celebration with present wrapping under the tree. On Christmas Day Croatians traditionally prepare turkey, lamb, roasted pig, sarma (minced meat wrapped in cabbage), peppers filled with minced meat, salads and freshly baked bread.
When it comes to some authentic treats from Dubrovnik, you can indulge in a number of local delicacies such as prikle – a festive Croatian doughnut-like pastry topped with chocolate or sugar, filled with raisins or flavoured with lemon and brandy, štrudel, walnut and poppy-seed or 'arancini' (candied orange peels), roasted candied almonds and 'kontonjata' (a traditional cake made from fresh quince).
There are plenty of excellent local wines and rakijas (Croatian brandy) to spice up the celebrations but without the fragrance and mix of mulled wine, Christmas would be incomplete! Great local wine sweetened with the pure honey and special technique helping to achieve texture and preserve flavours is a winning combination.
Children's Christmas festivities
As the Christmas season is even more exciting for children, the festival also features several events and activities just for them. It begins on December 6th, recalling St. Nicholas, the patron of the city and one of the most revered saints in Croatia, who gives little goodies to the children who had been good and had left their clean boots in the windows for him to find them.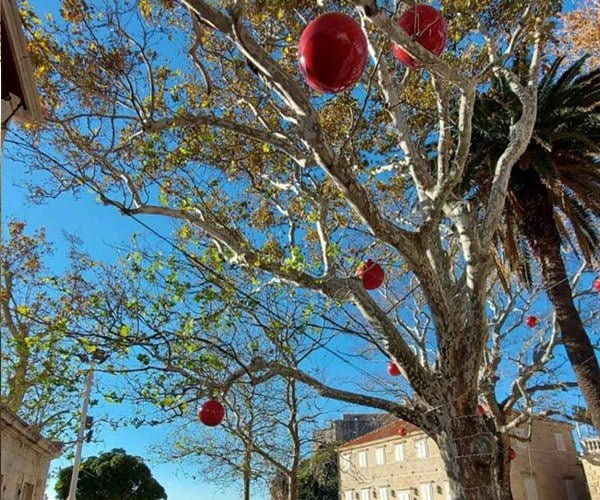 The festival's favourite, a human-sized holiday-themed teddy bear, can be seen wandering around the city, chatting and taking selfies with children. There is also a North Pole station with Santa's helpers, elves and fairy-tale characters arranging old games, "make-up" corners, storytelling, arts and crafts, and much more. You can even take a seat on the holiday train or even go ice-skating on the Lapad promenade. And on New Year's Eve, kids have their own New Year's Party on Stradun's centre-stage with one of Croatia's popular musicians.
The story of Kolenda
Christmas-time a capella singing (kolenda) in Dubrovnik goes way back to the 13th century, a tradition that is nurtured to the present day. On Christmas Eve and New Year's Eve friends and families gather to wish everyone a Merry Christmas and a Happy New Year through festive songs. The singers usually take instruments, such as guitars, harmonicas and mandolins, to make their songs even more special. The children go singing from door to door in their neighbourhoods, receiving candy or money for their performance. Traditional Christmas carols performed by Linđo Folklore Ensemble, Libertas Choir and Dubrovnik Brass Band can be heard in front of St Blaise's church on Christmas Eve making it a truly unique experience.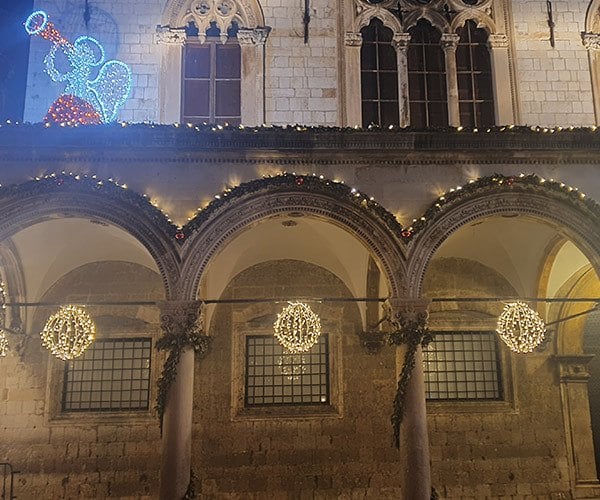 Christian Larss Kreković is a General Manager at Sun Gardens Dubrovnik. Sun Gardens Dubrovnik is a luxury resort on the Adriatic coast in Croatia offering bespoke guest experiences.
If you would like to be a guest blogger on A Luxury Travel Blog in order to raise your profile, please contact us.