Since spending our honeymoon at Six Senses Ninh Vanh Bay in Vietnam, during 2010, we have remained fans of this luxury brand who have sustainability as one of their core values. With new and exciting resorts due to open during 2021 in Spain, India and Israel, we're confident that Six Senses will continue to innovate and excite their guests in these new regions. Closer to home and being based in Cambodia, we are blessed to have no fewer than five unique and individual resorts just a short flight away. Each of these luxury resorts provide the perfect staycation option, and should firmly be on your radar for when travel re opens throughout Southeast Asia.
Six Senses Yao Noi
Starting in Thailand, just off the coast of Phuket in the Andaman Sea, is Six Senses Yao Noi. Set amongst the spectacular limestone rock formations of Phang Nga Bay the location is simply breathtaking. Villas and suites, each with a private pool, feature either dramatic bay or romantic forest views. For those who are travelling with friends or family the incedible Hideaway Four-Bedroom Pool Villa is set amongst large private gardens and has not just one, but two private pools for you to enjoy.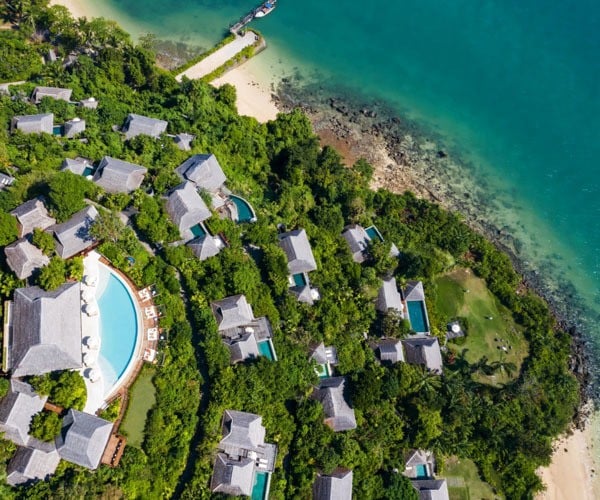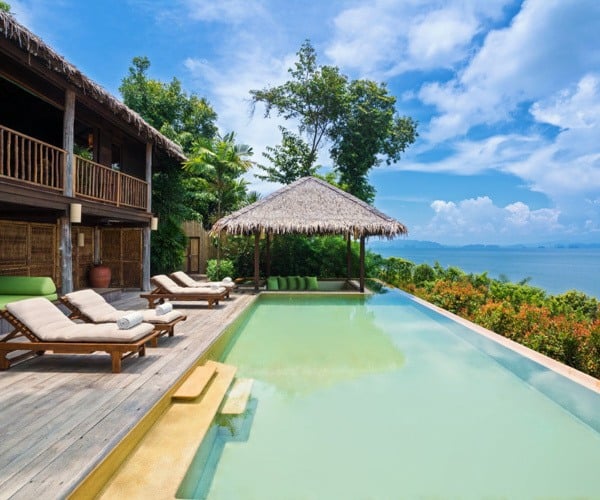 From supporting more than 700 local students to receive quality education, to providing and protecting a special nesting habitat for families of hornbills, the community and environmental initiatives are wide and varied. Together with the Imagine Thailand Foundation, Six Senses Yao Noi have also provided clean drinking water systems for goverment schools on the island, whilst the organic garden supplies fruit and vegetables to their restaurants.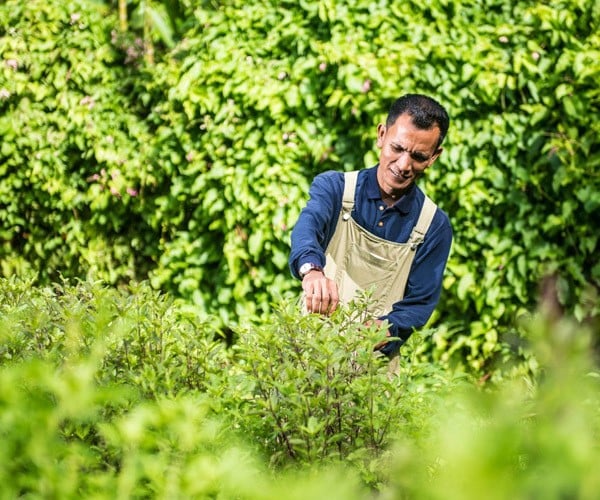 Six Senses Samui
Remaining in Thailand, but now in the Gulf of Thailand, Koh Samui is home to Six Senses Samui where guests can enjoy a selection of luxury villas, many with private pools. For the epitomy of ocean front luxury living, check in to The Ocean Retreat which boasts stunning ocean vistas and unique sunset views from the large private pool and expansive sundeck.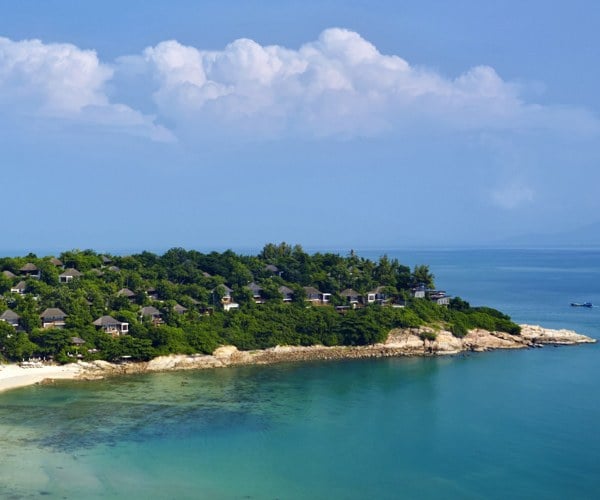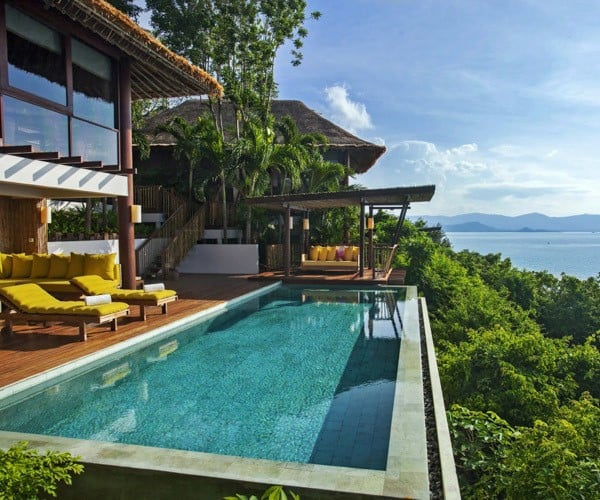 The multiple sustainable initiatives that have been implemented at Six Senses Samui, include achieving Green Globe recognition for water saving, waste recycling, community commitment and the use of non-harmful pesticide products. They also work with the excellent Trash Hero movement, who 'bring communities together to clean and reduce waste'. The regular beach cleans in the local area have a positive environmental effect, whilst at the same time send a positive message to both guests and the local community.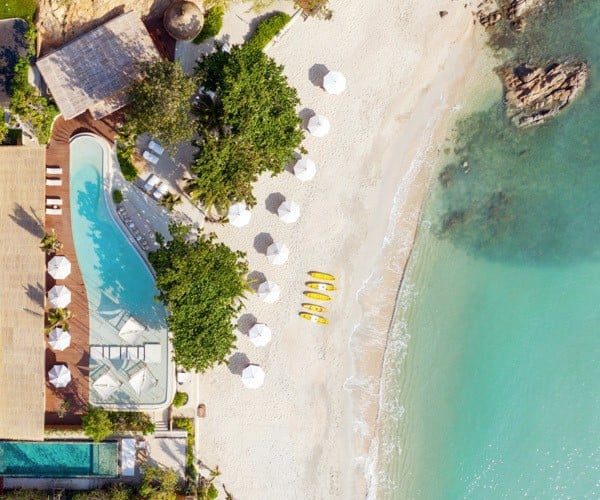 Six Senses Krabey Island
Cross the border from Thailand into Cambodia and head to the Southern coast, where you will be met at the Six Senses jetty, before boarding their private cruiser and enjoying a short crossing to the tropical island hideaway that is Six Senses Krabey Island. Once on this private island paradise, guests can choose from a selection of private pool villas which are each located within the lush jungle, many offering memorable ocean views. Check out The Beach Retreat for the ultimate exclusive escape, where guests can enjoy direct access to their own private beach cove, infinity pool and private dining room.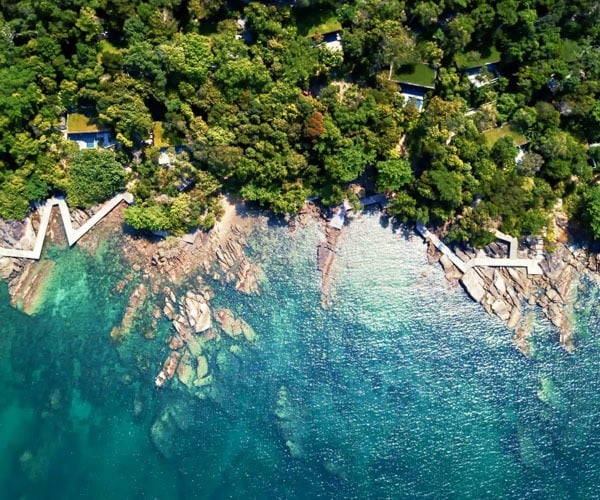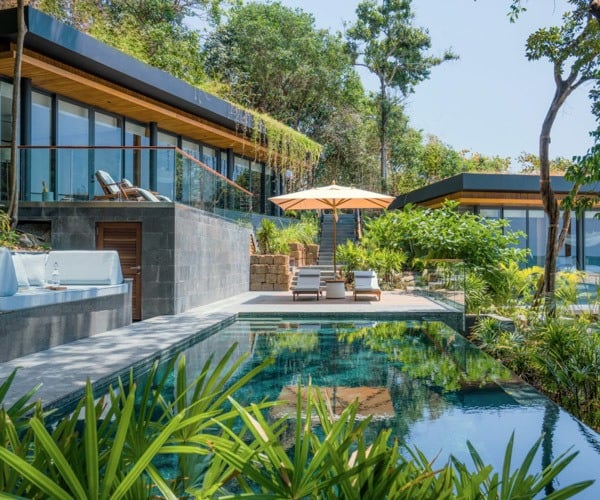 Six Senses Krabey Island has a 3,700 square meters organic farm on the mainland, producing ingredients for farm-to-table dinners and spa products. Back on the island, the Alchemy Bar is where guests can create their own scrubs, wraps and essential oils; free from additives, chemicals and made from natural and suatianble ingredients. They also support the local primary school and contribute to All Kids, an education NGO who assist disadvantaged children in rural Cambodia.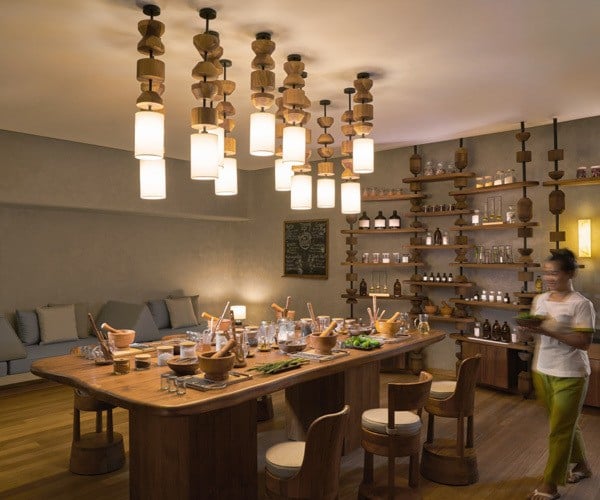 Six Senses Ninh Van Bay
Head to Vietnam and you will find the luxury resort where our love affair with Six Senses started. Six Senses Ninh Van Bay, which claims to be the 'ultimate illusionist island escape', is situated on a secluded bay that is only accesible by boat. During both your journey to the resort, and during your time at the resort, everythings tells you that this luxury location is on an island. Peace, tranquility and seclusion abound making this the perfect escape from reality; for the ultimate in privacy, choose to stay in The Rock Retreat with your own spa pavilion, where only the sound of the ocean will disturb you.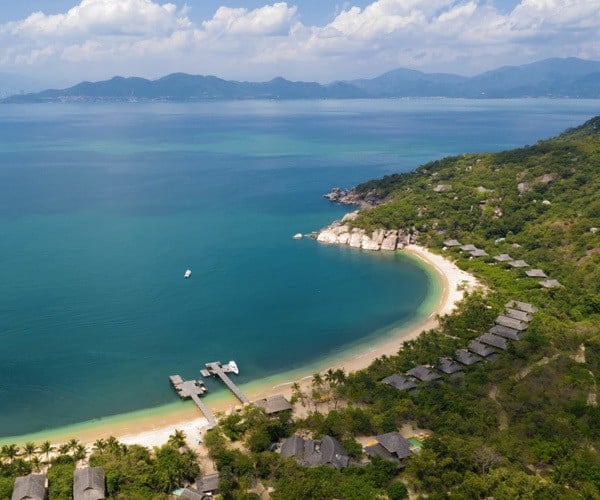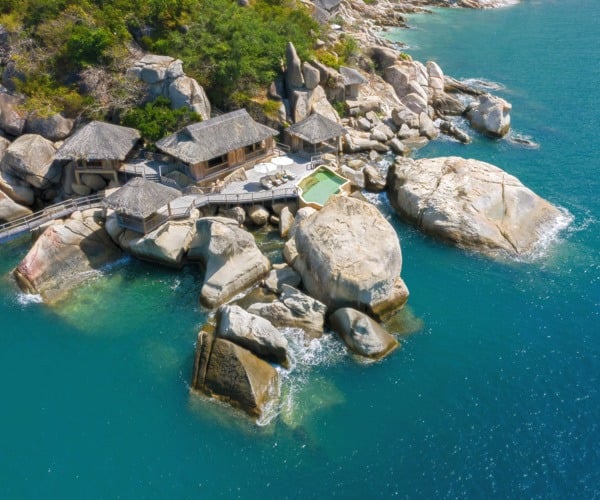 Annually, the use of more than 100,000+ single use plastic bottles is avoided by using refillable glass bottles. In excess of 600 kg of compost is created at Six Senses Ninh Van Bay, and over 5000+ kilos of organic produce are grown in their vegetable garden. Hot water is heated by solar panels and they work closely with local NGO, Green Viet who work to conserve important ecosystems and endangered species in central Vietnam.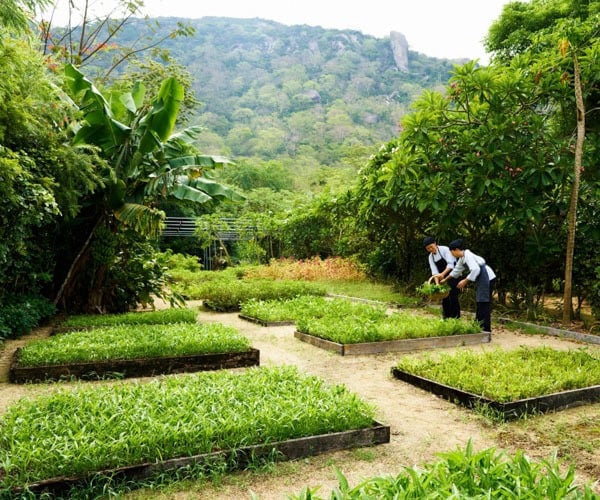 Six Senses Con Dao
Last but by know means least, is Six Senses Con Dao which is located on Con Son island, less than an hours flight from Saigon, off the coast of Southern Vietnam. Set within a protected national and marine park this is island escapism at its very best. With a selection of 50 Ocean View or Ocean Front villas to choose from, each boasting a private pool there is something for everyone. But the Ocean Front Four Bedroom Pool Villa has to be seen to be believed, located at a secluded end of the beach, this 670 square metre luxury residence, boasts unrivalled ocean views and the ulimate in privacy.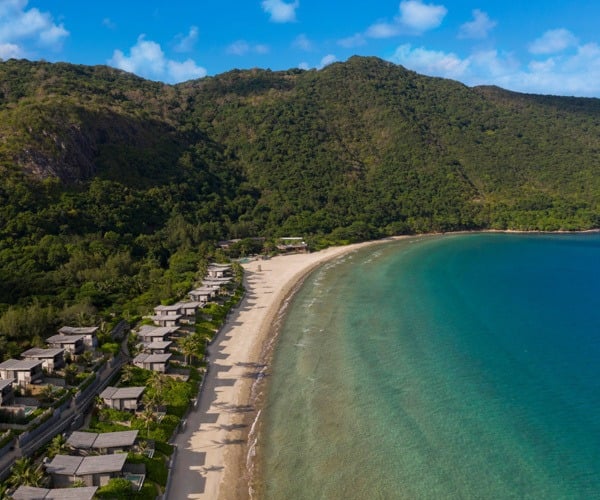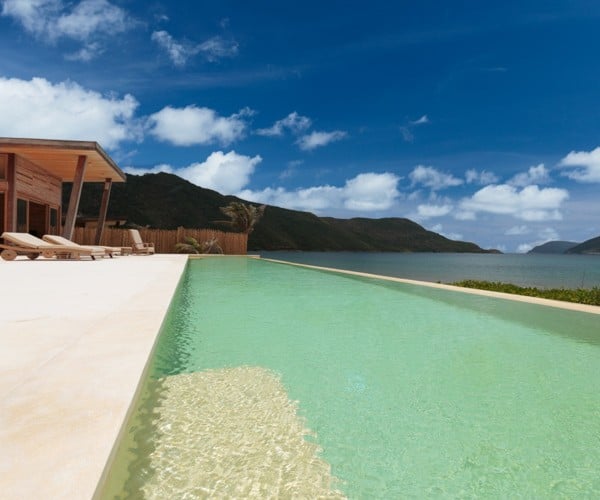 As with all Six Senses resorts, water is filtered and bottled on site which eliminates the need for around 100,000 single use plastic bottles annually. Recognised by National Geographic Traveller magazine as one of the top eco lodges in the world, they are committed to reducing their environmental impact. During 2020, they achieved a nightly reduction of 114 Kw/h electricity and 2.32 cubic meters of water in each villa compared to 2019.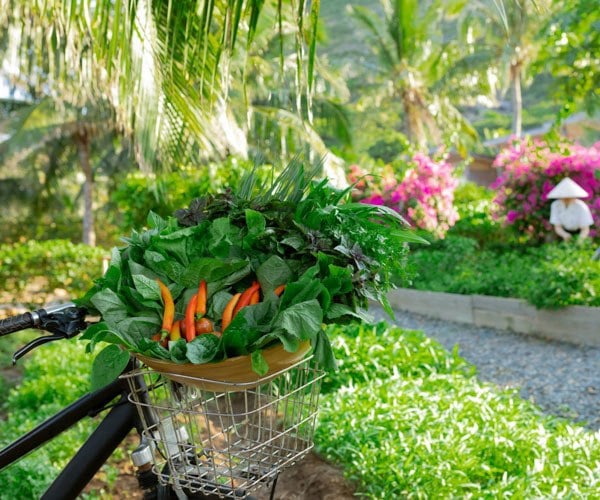 Which Six Senses resort would you choose? Right now, whilst travel is still restricted we would be happy to choose any of them! However, with Six Senses Krabey Island being based in Cambodia, just a few hours from our Siem Reap HQ, we may just visit them later in the year to experience this unique private island and the extraordinary Khmer hospitality…
Paul Eyers is Founder of Vegan Food Quest. Vegan Food Quest have become luxury vegan travel specialists as they continue to find, eat and write about the best vegan food in the world.
If you would like to be a guest blogger on A Luxury Travel Blog in order to raise your profile, please contact us.