Italy is preparing to welcome tourists back for a sun-filled summer, and Italian Prime Minister Mario Draghi has indicated that from mid-May EU and non-EU residents will be able to visit without the need to quarantine, provided that they can prove immunity, vaccination or a negative Covid-19 test result. The European Union is currently preparing similar measures as a Digital Green Certificate, ensuring the safety of travellers of all ages throughout the member states.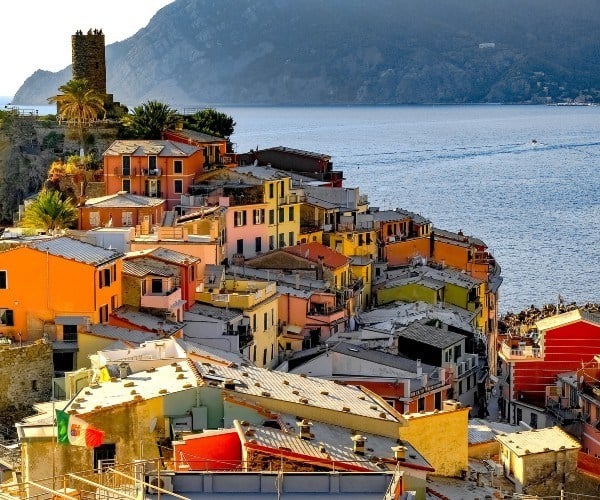 The Mediterranean, and Italy in particular, has long been a favourite summer destination for holidaymakers the world over: Stunning architecture conceals artistic treasures within, and verdant countryside such as the Tuscan region yields flavoursome ingredients straight from the farm to the table. Few destinations can match Rome or Milan as a fashion capital, and there will be endless opportunities to explore boutiques for the latest trends and to create your own style.
The Italian Riviera is well known for Cinque Terre, five colourful villages along the coast that can only be accessed by boat or on foot. Portofino and Santa Margherita Ligure offer luxurious resorts within verdant surroundings, and to the southeast the Tuscan region has a bounty of vineyards and farms for wine and cuisine tours, as well as an archipelago filled with picturesque beaches and trails for scenic hiking and biking.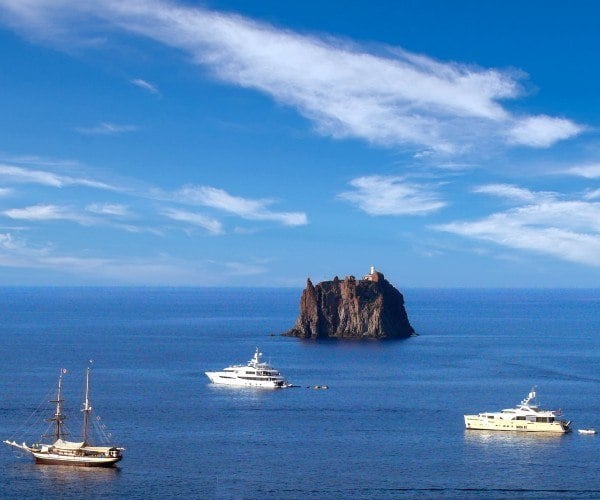 The Gulf of Naples and the Amalfi Coast have so much to offer that you could spend a week in this region alone. Lavish restaurants such as the Michelin-star Petrucci Palace are perfect for a birthday celebration or special anniversary, followed by a concert or opera in one of the ambient theatres. Museums, galleries and boutiques are everywhere, and Capri in particular is a desirable destination for clothes shopping followed by coffee and ice cream. Spend an afternoon strolling through the streets of Pompeii, and watch the sunset from the clifftop town of Ravello that has inspired artists and writers for generations.
There are places in Sardinia that look as though they have come straight out of a storybook, such as Port Flavia, which appears as though it has been carved out of its clifftop perch. The Iglesiente Coast has plentiful beaches fringed by clear topaz blue waters and pine forest, and there is a beautiful Azure Grotto nearby. Arcipelago di La Maddalena National Park to the north is another popular destination for its gorgeous beaches and wildlife-filled waters, while the towns provide a laid-back cafe culture to explore local landmarks at your leisure. If you want to delve into the past, Cagliari has castles, cathedrals and museums to explore, and the Bronze Age nuraghes scattered across Sardinia are stone structures unique to the island.
Sicily and the Aeolian Islands are wonderful destinations for those who want to take life at their own pace, should it be a gentle stroll or packing as much as possible into every hour. Ragusa, Modica and Noto to the south are all UNESCO World Heritage Sites filled with beautiful baroque buildings, and the Valley of the Temples has a stately ancient ambience. When it comes to natural beauty nearby Scala Dei Turchi is certainly alluring: The limestone cliff carved into gentle curves by the wind contrasts with turquoise waves lapping at the fine sand beaches below. As a volcanic region, there are impressive light displays to be savoured best at sundown at Mount Etna and amongst the picturesque Aeolian Islands.
Lastly, Venice, a UNESCO World Heritage Site and is a true marvel for romantics and the adventurous, who will be rewarded with many high-quality souvenirs: The Murano and Burano glass workshops are famed the world over for the stunning sculptures that will fit right in at home. Saint Mark's Basilica and the Doge's Palace are considered the must-see sights while you're here, however, there are several impressive cathedrals also worth your time, some of which proudly display the masterpieces of Titian within.
One of the best ways to make the most of your time along the Italian coastline is to choose a luxury yacht charter for your entertainment, accommodation and transport all in one place: Avoid the crowds and free yourself from ferry timetables to wander at your leisure on some of the most distant, untouched island beaches. Your professional crew will take care of all meals and cater to any dietary requirements within your group while you sunbathe, play on the water toys and spend quality time with family and friends in complete privacy. Discover Italy in luxury and style stress-free in 2021.
Trina Howes is a Director of CharterWorld America. CharterWorld is a luxury private yacht charter company that creates outstanding vacations with excellent yachts at amazing prices – worldwide.
If you would like to be a guest blogger on A Luxury Travel Blog in order to raise your profile, please contact us.