7 things to do around lively Liverpool
Despite being the tenth-largest city in
England
, this vivacious area is large enough to house many diverse and wondrous indoor and outdoor attractions, and places to entice visitors to both, the city limits, as well as its wider, surrounding areas. From country estates and well-known parks to museums, ancient architecture, and the famous ferries across the Mersey, this is a city like no other.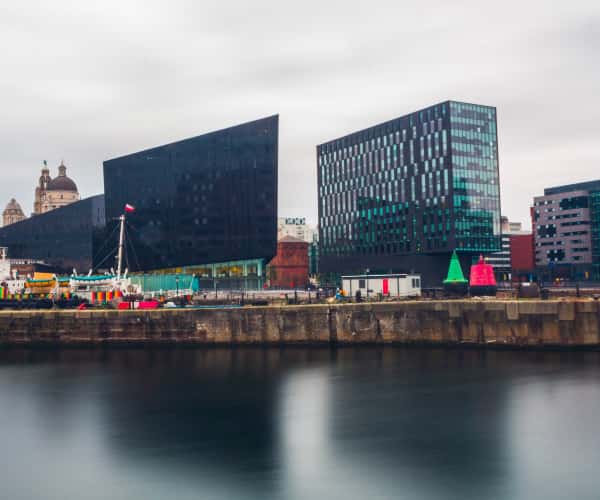 A trip into an urban area might not be your first thought especially if you're more used to nature, the outdoors or you've booked a glamping holiday, but this cosmopolitan city has a bit of everything on offer.  It's close enough to The Wirral to escape the city lights and into the beautiful countryside beyond, but Liverpool is a city that draws you in with its rich yet unpretentious cultural heritage.  Here are 6 things to do in lively Liverpool on your glamping holiday.
1. The city's famous historic architecture
What you may not know about Liverpool is that it's known for having beautiful buildings on almost every street coming off from the city centre.  In fact, this stunning city has more Georgian buildings than Bath does! Along School lane is an eighteenth-century marvel, the old charity school that was saved from the threat of demolition by the Bluecoat Society of Arts.  The Bluecoat is now a grade 1 listed building and offers a  year-round program of visual art, literature, music, and activities, and is a marvel tucked right into the city's modern streets. The Royal Liver Building is much less coy; it stands proudly along the waterfront, defining the city's skyline, a striking symbol of this city.  The Grade-1 listed structure is 108 years old and is now offering a fully guided tower tour, all the way up to see Bella and Bertie, the mythical Liver Birds, that adorn the top of this spectacular building.
If incredible architecture excites you, then Liverpool doesn't disappoint with the largest cathedral in England – the Liverpool Anglican Cathedral is a world-class attraction that not only hosts religious ceremonies but music gigs, gala dinners, and important lectures.  This is also the best place to catch a sunset over the Mersey with your loved one from the top of the tower – 500 ft above sea level!
2. Ferry 'cross the Mersey – we'll never turn you away
Gerry and the Pacemakers immortalised the most popular Liverpool experience in music with their catchy tune, but Liverpool's Mersey Ferries really are a sight to behold, and are a bright, welcoming part of the public transport system.  Taking visitors across the river that defines this city's industrial heritage, the ferries have on-board commentary explaining the history of the famous waterfront, which is a UNESCO World Heritage site, which is best viewed from the top deck…if you can get a seat!  The 50-minute trip takes in all the famous landmarks along the water between Liverpool and Seacombe, on the Wirral, and also stops to visit the U-Boat Story, a real recovered German U-Boat which has been dissected to show the inner workings of this fascinating war vessel.   Taking the
'ferry cross the Mersey'
is a stunning way to explore the city – a real bucket list experience.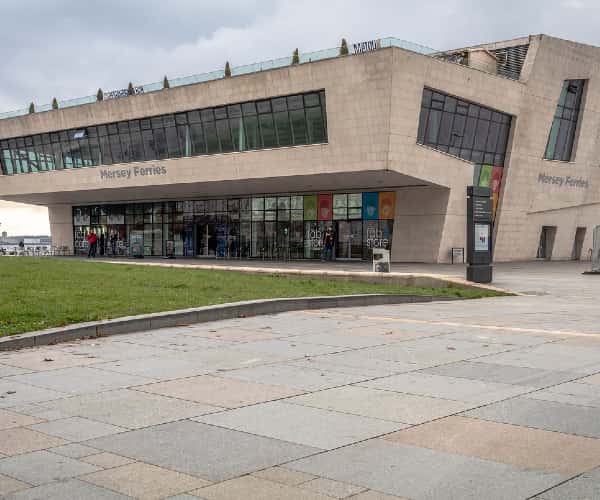 3. The Maritime Mercantile City
There aren't many places within a city centre that can hold claim to being a UNESCO World Heritage Site, but from the famous Albert Docks right up to Stanley Docks is one of the most fascinating areas of Liverpool, putting it on a list that includes The Taj Mahal and Machu Picchu.  It was awarded its status owing to the fact that Albert Dock features more Grade 1 listed buildings than anywhere else in the
UK
.  The waterfront's significance as a culturally important British commercial port has not been overlooked.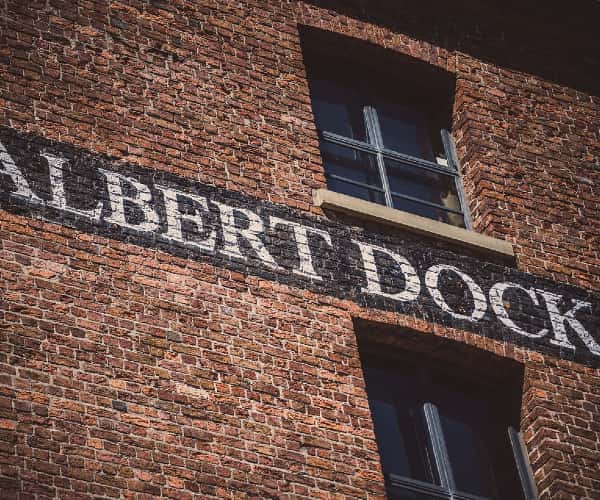 Liverpool waterfront is home to the roughly regal red-bricked Merseyside Maritime Museum where you can find out more about this world-famous port's nautical history.  Learn about its ties with the Titanic, view shipwrecked objects and naval uniforms, and how this humble, hard-working city became the gateway to the new world.  The impressive museum building is also home to more modern maritime exhibitions, including the national museum of the UK Border Force which is located in the basement.
4. Bust the town, and take a glamping break on the Wirral
Just 12 short miles outside of the bustling city centre, you really start to appreciate the calm and serene nature that the Wirral has to offer. In Little Neston, near Ellesmere Port, no more is this exemplified than at one of the most special glamping sites in all of the
United Kingdom
. Here you will find the Lazy Bear Hideaway. A short distance from all of the hustle and life that Liverpool has to offer, but nestled in a tranquil place by the side of a lake, Lazy Bear is an off-grid glamping experience like no other. Recently featured on the front page of The Times, the Nordic-style hunting cabin is the perfect couples retreat that offers basic but experiential living, with quality amenities on the doorstep.
You can roast food on the outdoor firepit, become one with the ducks that share the lake with you, wakes up to amazing views, and shower outdoors in private, custom-made facilities. On-site you will also find a wood-fire hot tub, and a special gypsy wagon in the summer months, that also doubles as an extra bed, if you need more space! To think you can find this just a few miles away from one of England's brightest cities is amazing, yet it feels like it could easily be set somewhere else. This perfect juxtaposition really reflects the diversity of North West England.
5. Have a wild day out
If you want to be get up close and personal with nature, then look no further than Liverpool's wildest adventure, Knowsley Safari.  Situated on the Knowsley Estate on the outskirts of the city, this family attraction has been home to wild animals since the 19th century.  It's home to a mixture of rescued exotic animals such as giraffes, rhinos and the park's most famous inhabitants, its cheeky baboons, as well as to a host of British wildlife.  Take a walk on foot to Mizzy lake and view native waterfowl nesting.  You'll find curious squirrels scouting out for sandwiches, as well as kestrels circling above.  The park gives tours and demonstrations about how they take care of the animals that live there, and there are also amusement rides to entertain little safari adventurers all day long!
6. Find out more about the Fab Four
A trip to  Liverpool wouldn't be complete without learning a little more about the original British pop-prog-rock stars, The Beatles.    The hometown of the Fab Four is proud of their success, so much so that they have an award-winning museum dedicated to John, Paul, Ringo, and George.  The Beatles Story is located in Royal Albert Docks and is so popular, it's operated on a timeslot system.  Your ticket takes you on an immersive journey through the culture and music that propelled these talented boys through their industrial youth to become the much-screamed-at world-famous band that has created music that spans decades.  This place is a must for any Beatles (indeed, music) fan, with the most impressive collection of memorabilia including the band's instruments, hand-written lyrics and sheet music, and video interviews with the band across the years.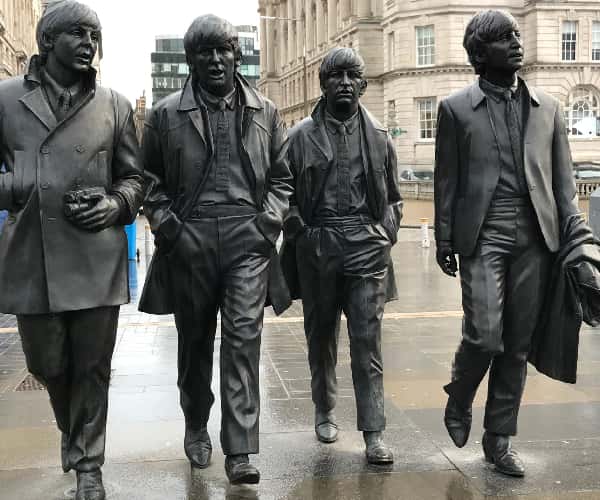 If you're a music fan but the Beatles isn't your thing, then why not take a trip to the British Music Experience at Pier Head, where you can boogie your way through practically every genre of music – from the Spice Girls' outfits to Freddie Mercury's microphone, statues from the Brits to hand-written song lyrics by world-renowned British artists, this is the place to take your dancing feet!
7. Green spaces in an industrial port
Don't be fooled by the city's size – it would be easy to think that it's full of roundabouts and dual carriageways, but Liverpool is deceptively green.  The City Council owns all of the green spaces and, as of 2021, it made a Deed of Dedication that the diverse parks will be secured and protected, in conjunction with Fields in Trust.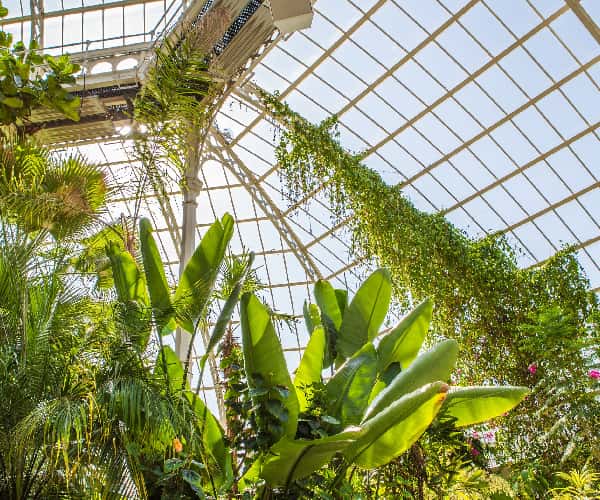 One of Liverpool's most famous parks, frequented by locals and visitors alike, is Sefton Park.  This magnificent 200-acre park is a rural, green haven in the centre of the city, and is popular with bird watchers, joggers, and all those who love the bluebells in spring and the birds nesting at the lake's edge.  The boating lake is popular in summer, and, winding through the curved paths through native wildflowers and indigenous trees, you'll find the famous glass-paneled building, the famous Palm House.
Tim Rees is Founder and CEO at Quality Unearthed. Quality Unearthed is a world-leading glamping and alternative accommodation agency providing 'forward to nature' holidays, established in 2010.
If you would like to be a guest blogger on A Luxury Travel Blog in order to raise your profile, please contact us.
Did you enjoy this article?
Receive similar content direct to your inbox.