7 things you shouldn't miss when visiting Norfolk
The East of
England
county of Norfolk's charms is as broad as its famous Broads. Far from being the flatlands of the East, Norfolk is a county full of pleasant surprises, the first being that it's the most temperate and sunny county in the
UK
.  Known as being the place that the British aristocracy call home, from the Queen's residence in Sandringham to great country estates to England's greatest ever naval commander, Lord Nelson's birthplace
Nelson said of Norfolk, '
I am a Norfolk man and glory in being so
'.  But what has this surprising place got to offer us mere mortals when it comes to a spot of exploring? Well, let's find out as we delve into some of the most popular, unusual and glorious places you can visit in this magical English county.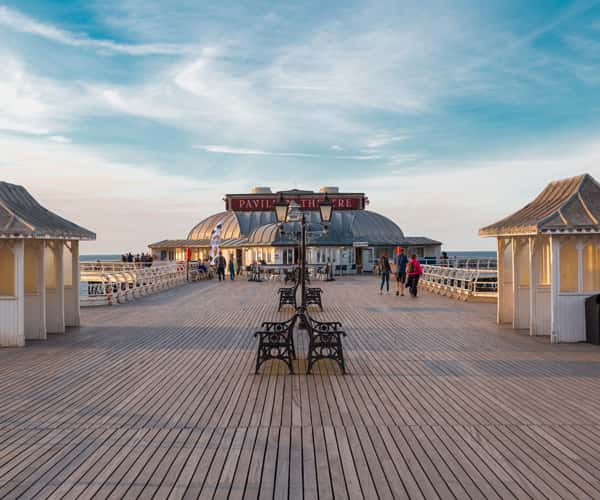 1. Navigate Cromer Ridge's quiet lanes
Noel Coward once proclaimed in his play Private Lives: '
Very flat, Norfolk
'.  The myth that Norfolk is as flat as a pancake is just that – a myth.  It's known for its lack of hills in comparison to other more undulating counties, but it's not without elevation.  Head to Cromer Ridge at Beacon Hill, the highest point in East Anglia.  It's 338 feet above sea level, a leftover glacial crater that disproves the age-old anecdote, and affords fantastic views of the East coast towards Overstrand.  Take to the quiet lanes, first adopted in Norfolk to encourage drivers to take cyclists and walkers into consideration, and cycle the roads that weave along this ancient natural curve, taking in wildlife and sea air as you explore.
2. Take in the beauty of Sheringham Park Country Estate
There are so many country estates in Norfolk that it seems unfair to pick just one – the estates at Felbrigg, Houghton and Mannington are just a few alternatives to consider – but the views from Sheringham Park are unrivalled in the county.  The National Trust run estate has everything you could want from a country park; the estate gardens are full of scented British flowers, while the woodland garden is home to woodpeckers and skylark, and the occasional fawn leaping just out of view.  The breath-taking views from the gazebo tower over towards the coast is what makes this park one of the most unique and popular in Norfolk, and with outdoor theatre and an adventure park, as well as allowing dogs, this is a fantastic day out that you won't forget for your entire group.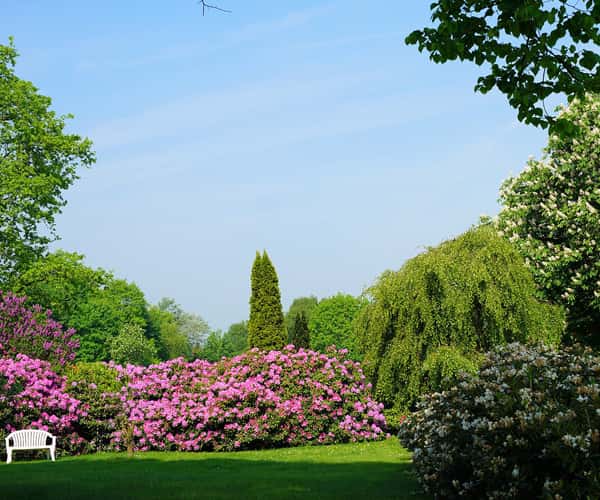 3. Immerse yourself at Broads National Park
It would be a travesty to visit Norfolk and not explore its famous Broads.  This man-made, self-titled National Park comprises 125 miles of navigable waterways crisscrossed with pathways and cycle routes and dotted with waterside pubs in charming villages.  Known as the Venice of the East, by far the best way to fully experience the waterways, dripping with glistening golden reeds, diverse marshlands, and full of potential encounters with waterside wildlife, is by boat.  Traverse the sparkling waters of the Broads by canoe, or hire the services of one of the many boat tours that have been operating in this area since the 1930s.  For a really special experience, take a twilight boat trip for sunset scenes and a dark sky bursting with stars.
4. Discover the greats of Great Yarmouth
If you're looking for a traditional-style British holiday experience, then Norfolk can offer that, too.  Great Yarmouth is a popular resort town 20 miles east of the culture capital Norwich.  This vibrant town offers a real British seaside experience, with its own Pleasure Beach with rides and attractions, a Hippodrome Circus, a Sea Life Centre and not one but two traditional piers – Wellington pier opened in 1854, followed by its counterpart the Brittania pier along with the northern short of Great Yarmouth in 1858.  The town established itself as a holiday resort when the railways came and have been a popular destination for a stroll along the pier with a bag of fish and chips ever since. If you're lucky, you may even see a seal or two at the beach!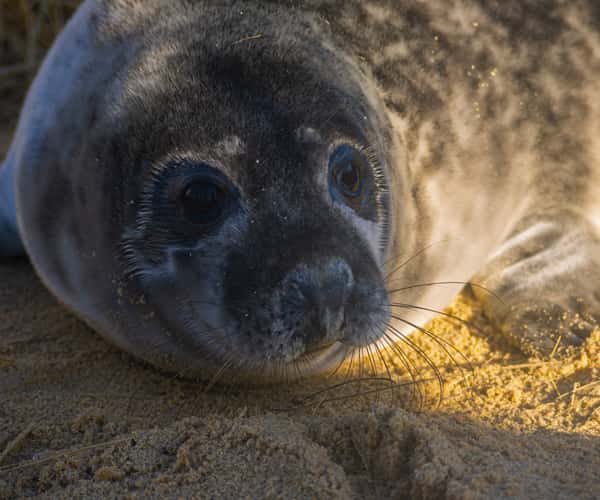 5. Take to the high seas (even if you are run aground)
Chère Amie is a 1973 Westerly Pageant 23′ sailing yacht, previously moored at Wells for 14 years and the owners' family had many sailing adventures up and down the North Norfolk coast on it during that time. It's now come home to Rosslyn and has been transformed into a unique place to stay. Whilst the boat is no longer water-bound, there is a shared outdoor pool on-site, so pack your swimming costumes as their opportunity to go for a swim is still here. The accommodation itself consists of two parts. A dayroom on the jetty with a sitting area, a large picture window looking out into the woods and a cosy wood-burning stove for evenings in. Then there's the quintessential boat herself! Chère Amie, moored up to the jetty, sailing aloft the now woodland waves. Just there for you; a unique port for you to call your own for a few days or rest and relaxation.
6. Follow in the footsteps of the Happisburgh early humans
The small seaside village of Happisburgh is not content to have just one reason to be famous.  Its red and white striped lighthouse is the oldest working one in Norfolk and the only independently run lighthouse in the UK.  For keen archaeologists and geologists, though, this is not what makes this part of the world really special.  In May 2013, under a layer of newly uncovered sediment on the beach at Happisburgh, the earliest set of human footprints in Europe were discovered, only the second earliest in the world except for the footprints found in  Africa, where our race originated.  The fossilised footprints, created by the genus hominid, were around 800,000 years old.  The area has also been known to throw up the bones of mammoths, sabre-toothed cats and hyenas, all of which lived on the land bridge that existed between England and France at the time, and mammoth teeth and other ancient bones and fossils can still be found along this shoreline today.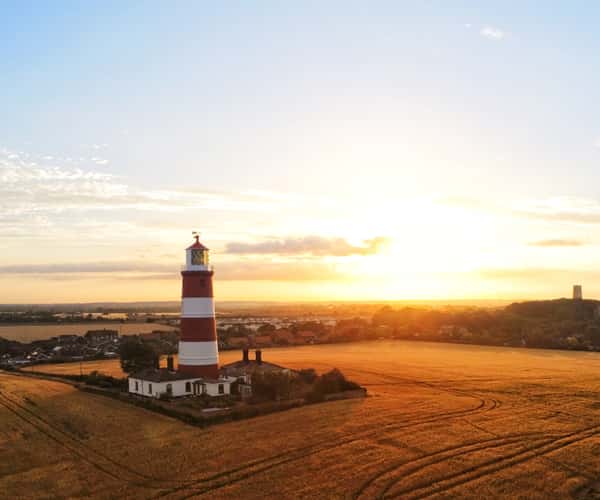 7. Get lost in the wilds of the Wetlands
The beauty of Norfolk really is its wetlands, allowing undisturbed environments and their inhabitants to thrive.  Centres like the Wildfowl and Wetlands Trust in Welney show you and your family how best to explore everything the wide-open spaces of the wetlands have to offer – from wildlife walks to bug hunting, hiding in the hides while the Ouse washes past, bringing a wealth of interesting things to watch all year round.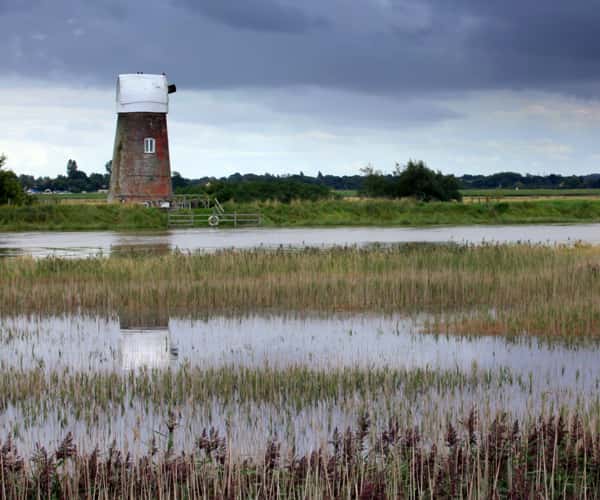 A fantastic sight in winter is to watch the Bewick swans, the smallest type of swan in the UK, return from their adventure to Siberia, and meet up with their counterparts, the longer-necked Whooper swans who spent the summer in
Iceland
.  Viewing this magical meet-up in the marshes of Norfolk really is an unforgettable experience.
Tim Rees is Founder and CEO at Quality Unearthed. Quality Unearthed is a world-leading glamping and alternative accommodation agency providing 'forward to nature' holidays, established in 2010.
If you would like to be a guest blogger on A Luxury Travel Blog in order to raise your profile, please contact us.
Did you enjoy this article?
Receive similar content direct to your inbox.