Although summer is still in full swing, with the superb (warm) weather is expected to continue, discover why autumn is one of the best times to visit Dubrovnik. It's a little cooler than summer, but it's a great time to explore the city, discover local cuisine, swim in the warm Adriatic, or simply relax at a luxury resort. Autumn also brings with it cultural festivals and a focus on Dubrovnik's outstanding gourmet offer, with the Dubrovnik Good Food Festival a recent addition to the city's calendar, which has proved very popular since its introduction.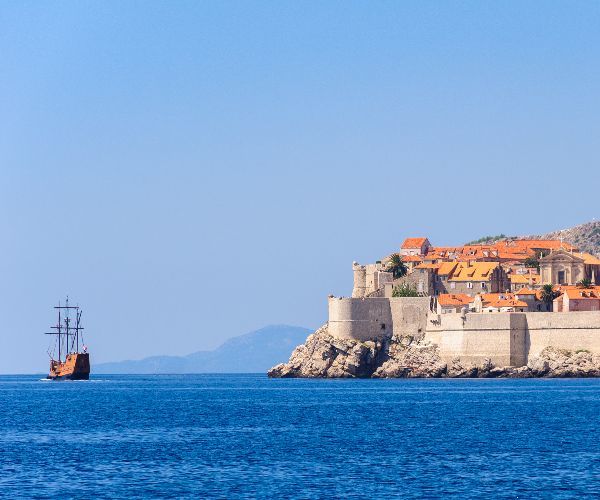 Croatian wine (vino) and its production on the southern Dalmatian coast may be traced back over 2,500 years to the ancient Greek settlements on the Croatian islands of Vis, Hvar, and Korčula. Because of its many contrasts, Croatian wines are as diverse as the country itself: rolling green hills, soaring snow-capped mountains, and the crystal-clear Adriatic Sea. For quality and provenance assurance, approximately 300 geographically designated wine areas have been established. Wine is significant in the Dubrovnik region, from the high hills of the Pelješac peninsular to the wide-open fertile valleys of the Konavle region in the south, where you may find red, white, and even a sparkling variety. If you like a full-bodied red, try the Plavac Mali vine in famous Dingač or Postup wine, or if you like a light summery white, try the Pošip grape. If you want to do it like the locals, request a 'bevanda', which is red wine combined with still water, or a 'gemišt,' which is white wine mixed with softly sparkling water. While visiting picturesque restaurants in the Old Town, along the city's waterfront, or exploring the Pelješac wine region, ask around for recommendations to truly sample the best wines Dubrovnik has to offer.
The Good Food Festival, a culinary feast for all food enthusiasts, is generally held in October, bringing together fans of traditional, as well as modern, cuisine, as well as wine. The new edition of the Good Food Festival will feature presentations of regional culinary specialities, educational programs for children, tastings of regional wines, culinary workshops, particularly those on preparing Dubrovnik delicacies, special menus in Dubrovnik restaurants, an 'Eat & Walk' culinary tour, and other surprises. The Festival's highlights include a celebrity dinner and the well-known Dubrovnik Table, which runs the length of Stradun and features numerous Dubrovnik restaurants, pastry chefs, and top kitchens presenting their culinary masterpieces and showcasing their expertise and abilities. It's a great time to discover Dubrovnik's culinary scene and enjoy very delicious cuisine and great local wine at attractive prices.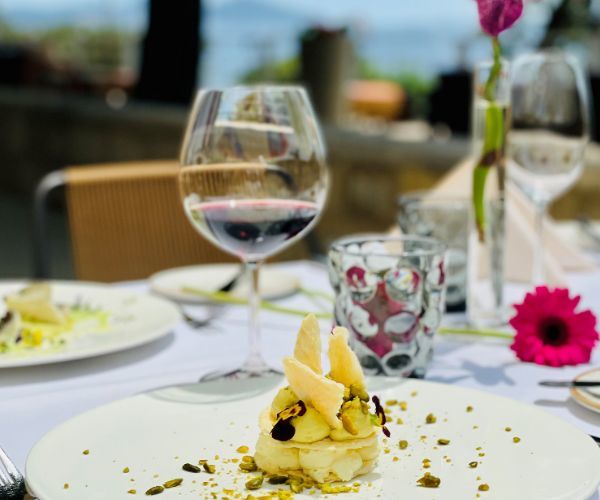 We already wrote that Dubrovnik is a city of culture, so take advantage of the opportunity to attend one of the events presented by the Dubrovnik Symphony Orchestra during your next visit. The Dubrovnik Late Summer Festival, taking place from August 27 to September 21, was founded by the Dubrovnik Symphony Orchestra so that the cultural and musical vibrancy could continue after the conclusion of the Dubrovnik Summer Festival. Music lovers will be able to hear well-known pieces in the picturesque setting of Rector's Place.  Following that, visitors can enjoy Stradun Classic, a new festival for orchestra, chamber music, and soloists. This year, it will be held from September 24 to October 2, again at Rector's Palace. The Dubrovnik Symphony Orchestra and its Artist-in-Residence, famous Croatian clarinettist Marija Pavlović, founded the Festival. In addition, from the 5th to the 22nd of October, musical enthusiasts may experience Autumn Music Variety, a Festival noted for its musical variety. Allow the Dubrovnik Symphony Orchestra to take you from classical and popular music to gipsy jazz.
The Adriatic Sea is a year-round attraction in the region, and the temperature in the first part of the autumn is generally around 20°C, ideal for swimming or bathing. The pristine Adriatic has long been recognized as one of the world's cleanest seas, and days spent swimming and relaxing on the beach are among the most popular leisure activities. But the Adriatic Sea has much more to offer than a pleasant swim. Boat tours to explore the coastline and neighbouring islands are a great opportunity to learn about the area. Combine some swimming on Lokrum with exploring more of the culture, tradition, and superb culinary options in the Elafiti Islands. Looking for a more intense adrenaline rush? Check out Jet Ski Safari Tours to some truly unique attractions, accompanied by a trained instructor. Or rent a yacht or a sailboat with a skipper to discover hidden bays and distant reefs.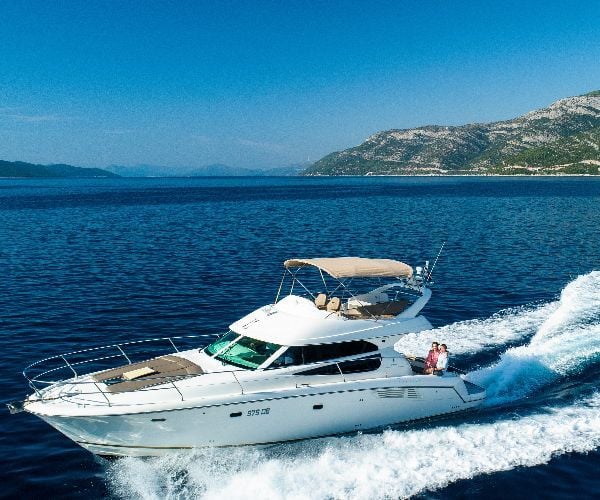 If you're a Game of Thrones lover, don't miss a private tour of the show's most renowned site, Kings Landing. Fans of this classic epic fantasy are surely aware that Dubrovnik served as the primary filming site in Croatia for King's Landing. Enjoy views of the red-roofed skyline that is known as the Capital of the Seven Kingdoms as you tour the ancient old town. Begin your trip at the Pile Gate, the site of King Joffrey's peasant rebellion. Find the location of Blackwater Bay, where Myrcella's port of departure to Dorne was filmed, and you'll get a great view of the Lovrijenac fortress. After crossing Pile Bridge, you will enter the Old Town, the main filming site. Cercei's walk of shame from season six, which culminated in Revelin Square, was undoubtedly one of the most memorable sequences in the series. Check out the ancient medieval port and go around Market Place, where several scenes were filmed. The Iron Throne, located in the street Od Buže, is also a must-do for all Game of Thrones enthusiasts. To round out your Game of Thrones experience, visit Trsteno Arboretum, one of Croatia's oldest arboretums and visit the gorgeous island of Lokrum, only a few minutes boat ride from the Old City port.
However, remember that Dubrovnik is much more than just Game of Thrones, whether you are a huge fan or haven't seen a single episode. A favourable Mediterranean climate throughout the year allows its treasures and joys to shine. Walk along the broad marble streets, see Baroque palaces, retrace Napoleon's steps as you amaze at the beauty of the city and experience Dubrovnik's stylish European lifestyle as you wonder at the beauty of the city.
Christian Larss Kreković is a General Manager at Sun Gardens Dubrovnik. Sun Gardens Dubrovnik is a luxury resort on the Adriatic coast in Croatia offering bespoke guest experiences.
If you would like to be a guest blogger on A Luxury Travel Blog in order to raise your profile, please contact us.