Some afternoons and evenings a bagpipe lament lingers over Laggan Locks. It is not a tourism stunt. Dressed in a tartan kilt, a resident hones his musical skills.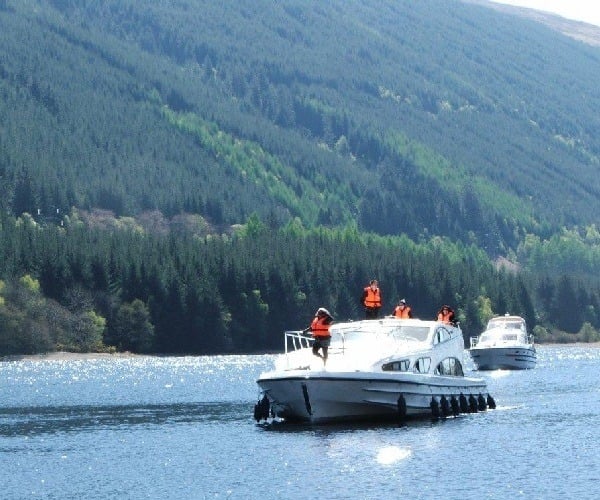 It is an appropriate soundtrack for Le Boat's base at Laggan Locks, on the waterway that runs from Fort William on the east coast to Inverness on the west coast. Every day self-drive cruisers, depart to explore the Caledonian Canal.
A cataclysmic clash of tectonic plates 28 million years ago, left a deep gash that became the Lochs of Lochy, Oich and Ness. Since October 1822, Thomas Telford's 15 metres deep canals have linked the Lochs to provide 60 miles of waterways.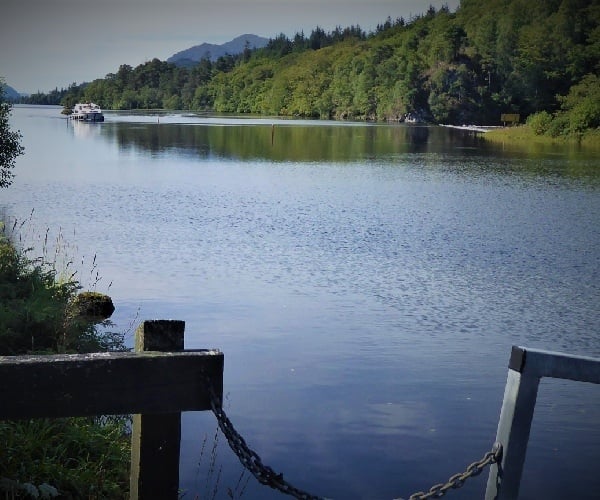 When Highlanders laboured for a guinea a week to provide a safe shortcut for ships, the intention being that Russian flax would be delivered to Irish linen mills, Polish wheat would arrive more speedily in Glasgow and wealth would trickle down into the Highlands. Today, two centuries on, almost all the boats are leisure craft.
The welcome
Before you arrive at Laggan Locks, Le Boat send e-mails with links to videos on safety, driving the cruiser and suggestions on 3, 4, 7 and 10 day itineraries.  A list of places to eat along the way is provided too.
Initially, a Le Boat staff member comes on board to introduces us to our boat's features and takes us for a test drive to ensure that we can handle the boat safely.
We are provided with a pack of navigation charts and a guidebook on where to go and what to see.
The boat
Our six-berth craft has three bathrooms with en-suite bathrooms but Le Boat have smaller boats for three and larger boats for 12.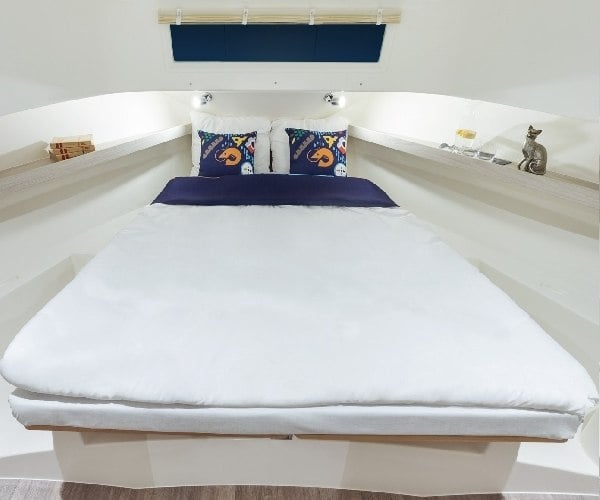 As space is at a premium in the bathrooms, we are also given a key to the on shore shower and toilet facilities found along the canal.
With gas hob, fridge, ample crockery and cutlery, the galley enables us to self-cater. Banquettes around extendable tables easily seat six for meals and provide a sociable hub for when the day's sailing is done.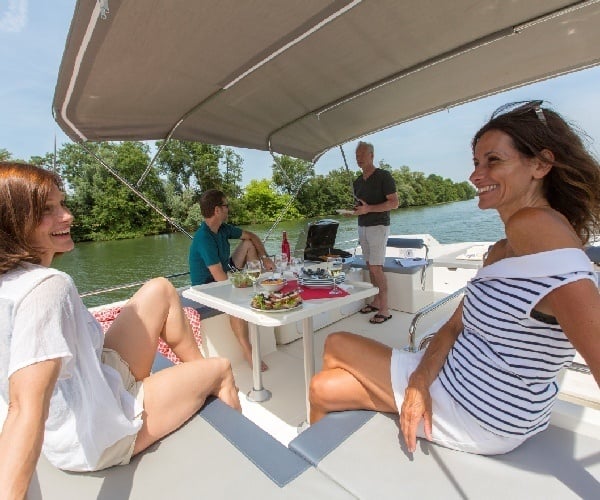 When the engine's running electricity is generated. Some mooring pontoons have electrical points for charging and taps to replenish water supplies.
Food and drink
The Highlands are remote so it's advisable to provision either from shops along the A9, from supermarkets in Fort William or arrange for a supermarket grocery delivery to the Laggan Locks base.
Just yards beyond Laggan Lock, the Eagle Barge, a floating restaurant and bar, is a favourite place for an evening meal on the first evening and also on the last night of a voyage.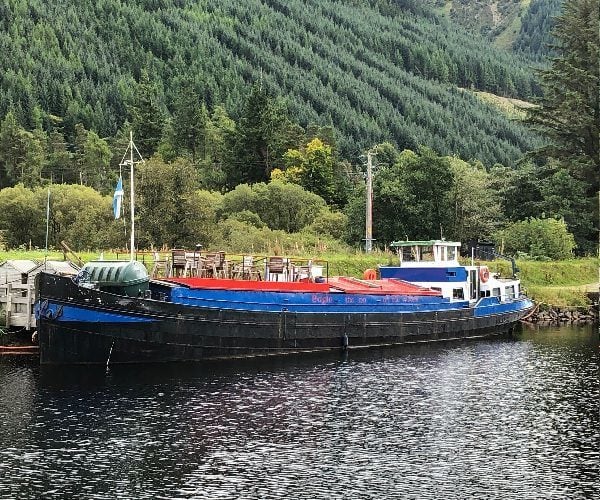 Along the way, at the occasional towns, there are pubs and restaurants for Scotland's traditional tastes: cullen skink, haggis, venison and whisky. Sat at Fort Augustus enjoying a meal, looking down at the flight of five locks, is a culinary highlight.
Caledonian Canal Centre
From Laggan Locks it is a few hours of cruising west to the Caledonian Canal Centre, a place to take in the history of the canal, pick-up maps and plan exploration.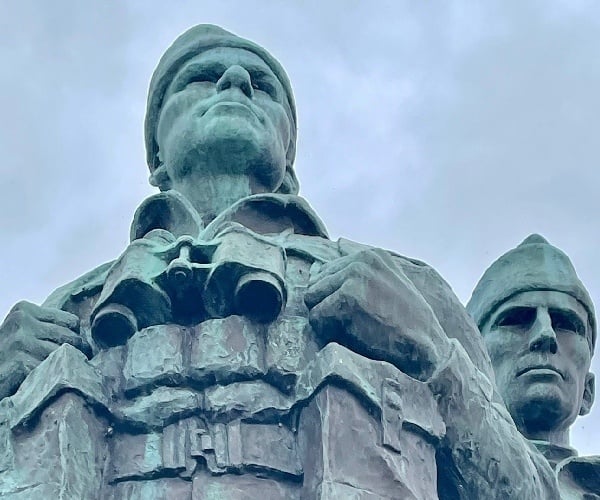 As a life-giving artery through the Highlands, the canal is merely a starting point. Le Boat offer bike hire so that boaters can head off inland to enjoy attractions such as the Loch Ness Centre and Exhibition, Culloden Battlefield where the English redcoats defeated Bonnie Prince Charlie's Jacobite uprising in 1746 and the Commando Memorial.
The Great Glen Way
Running 78 miles from Fort William, Britain's outdoor capital, through to Inverness, the Great Glen way is a well-maintained footpath offering scenic walks from many mooring points.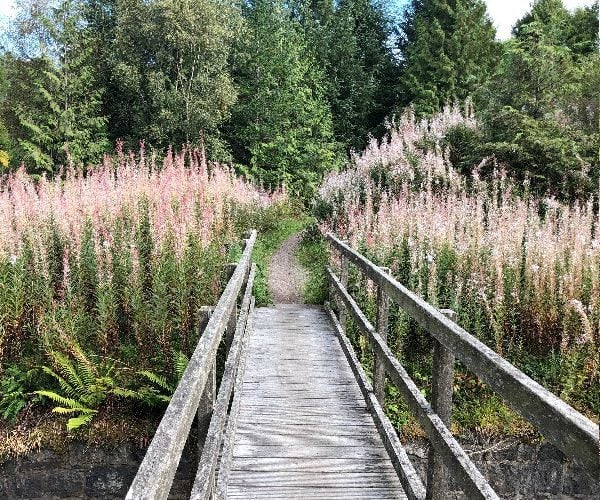 At times the walk rises to pass through woodland of ferns, pines and spruce, there are occasional glimpses of eagles and ospreys.
Loch Ness
Since a monk spoke of a monster in 565 AD, there has been an enduring fascination with the dark, deep peaty waters of the locks.
Although sonar has swept 96% of the loch and scientists have decreed that a long-necked creature could not survive in chill waters that never top 6 centigrade, rumours persist. So far, the closest catch to a monster has been a 55 lbs salmon landed in 1952.
The Jacobite
Running from Fort William to Mallaig, the west Highland route is often acclaimed as the world's greatest railway.  The Jacobite steam train chuffs along the line and and over Glenfinnan viaduct given global fame by the Harry Potter films.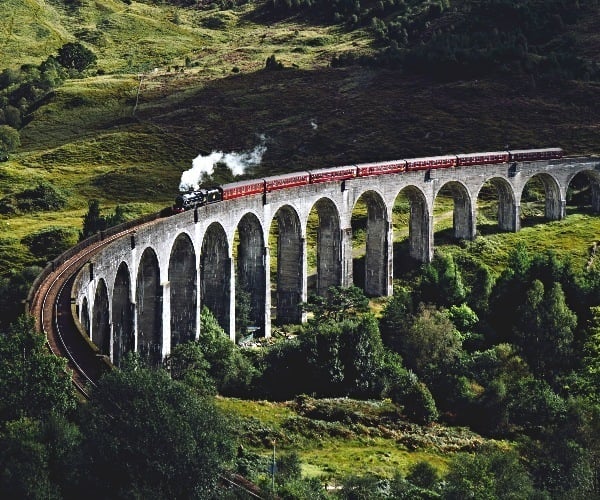 A spectacular route, beginning with views of Ben Nevis, takes in loch landscapes and stunning white beach panoramas before terminating at the coastal town of Mallaig.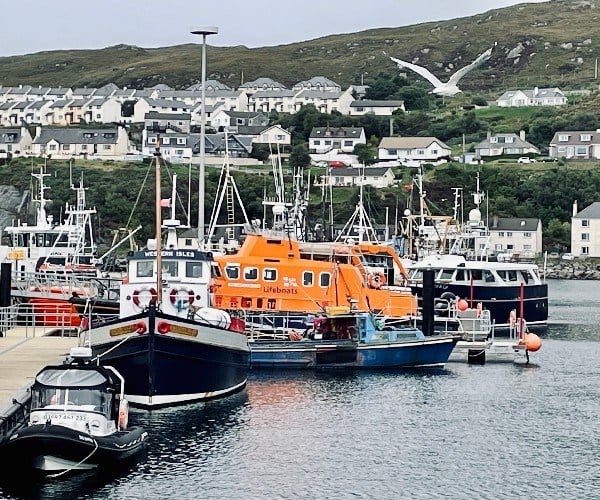 Before the return leg there is time to slot in a seal-spotting boat trip.
Cost
A seven-night self-catered cruise in Scotland in 2022, starting and finishing at Le Boat's base at Laggan, is priced from £673 per boat.
The final verdict
There is a sense of teamwork as the crew bond to tackle locks and work together to moor.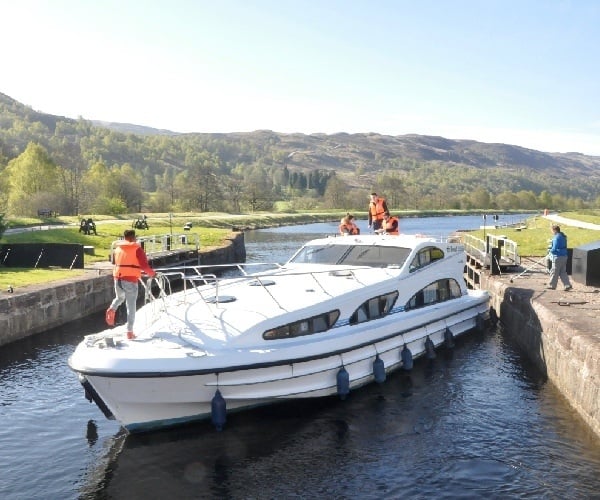 Taking a Le Boat cruiser from Laggan Locks, provides the freedom to experience the Highlands at your own pace. The Caledonian Canal is an authentic slice of Scotland offering a vast range of activities from axe-throwing through kayaking to walking sections of the Great Glen Way.
Disclosure our trip was sponsored by Le Boat.