Sitges, just 30 minutes from Barcelona, is a beautiful seaside town and a top-rated tourist destination for a good reason. It is located between the shimmering Mediterranean Sea, a vast national park, and the vineyards, which means there is something for everyone. It is known as the Spanish St. Tropez for its yachting and sailing culture, exquisite restaurants, cobblestoned old town, and rugged coastal hikes.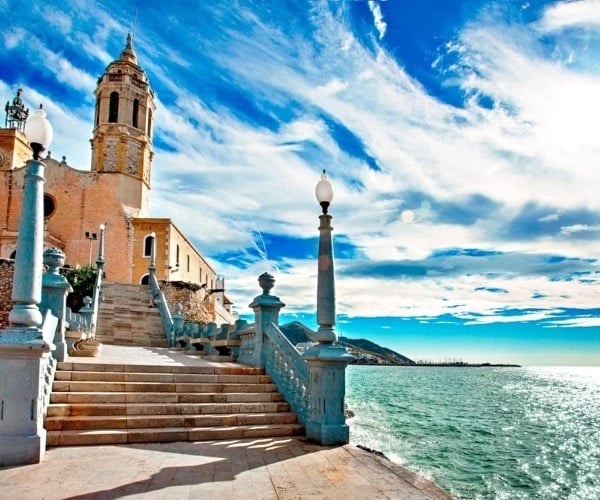 Of course, Barcelona is a fantastic Catalonian city; however, basing yourself in Sitges is ideal if you want to escape the city's busyness.
What to do during your Sitges holidays?
There's plenty of Mediterranean appeal on a Sitges holiday. Whitewashed buildings, narrow cobbled streets, and loads of local culture. You can spend days just walking around but when you have had enough of that, here is what else you can enjoy.
Enjoy Sitges 19 wonderful beaches 
Over time, because of the presence of artists, liberals, and poets, Sitges has developed a reputation for its Bohemian charm. This Bohemian charm, coupled with its stunning coastline of beaches, is the reason that Sitges is loved by holidaymakers and day-trippers.
There is an extensive choice of beaches! For example, family beaches, urban beaches, dog-friendly beaches, cove-style beaches, gay beaches, party beaches, and blissfully refreshing swims in gin-clear water.
Delight your senses with culinary experiences
Sitges is justifiably famous for its restaurants. There is a saying about having 365 restaurants in Sitges, one for every day of the year. We can guarantee that even the most demanding diners will find more than enough to satisfy them here.
Bars and nightlife
Sitges has been noticed as a gay-friendly party town. Notwithstanding, it welcomes everyone! And there is a wide variety of bars and nightclubs, and they will provide an excellent backdrop for your night out.
Some are relaxed, and some are high octane, but all are enjoyable. Most bars stay open until 2.00 or 3.00. Nonetheless, if you want to party on and see the sunrise on your way home, the town offers you some great clubs too!
Wine tasting
A few bottles of local wine are the perfect addition to a Sitges holiday. Especially when this beach resort is situated in the heart of the Penedès region. It is famous for cava, a sparkling wine made in the same way as champagne. It is also an easy day trip to the glorious wine regions of Montsant and Priorat, which are famous for their red wines.
The smaller wineries of the region are welcoming and interesting, but you'll often need to book an appointment.
Shopping and wandering around
When you arrive, you will marvel yourself with Sitges' wonderful beachside promenade with beautiful white buildings. Wandering around the characterful old town is very special, with its pretty cobbled squares and labyrinthine streets.
You can enjoy the chic boutiques and art galleries that attract an ever-more cosmopolitan crowd.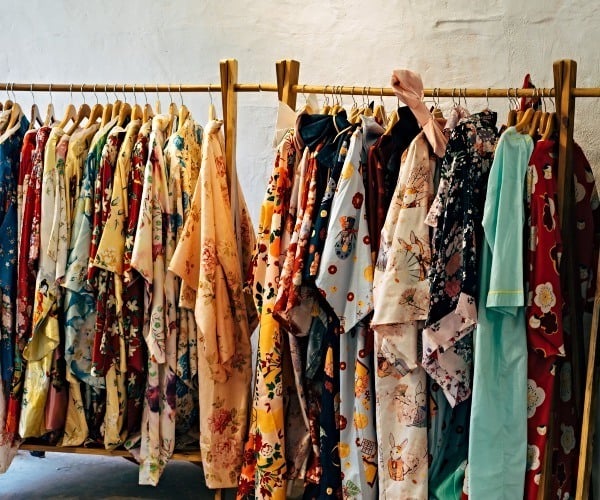 There are four main streets for shopping in Sitges: Carrer Sant Francesc, Carrer Parellades, Carrer Major and Carrer Jesus. You will find international chain shops; however, the real magic happens in every colorful local shop with unique personalities spread throughout the city.
Family activities and sports
Sitges is friendly and safe for children and has an endless list of activities.
Here are just a few things that you can plan for your holiday:
Water sports: surfing, stand-up paddleboarding, kayak, and sailing.
Hiking in the Parc del Garraf.
Entertainment centers: mini-golf, electric motocross, escape rooms.
Parks and Themed Parks (very close to Sitges).
There are many weekly summer camps to keep your kids busy and happy.
Golf 
Sitges is within striking distance of many of Catalonia's best golf courses that cater to different levels. Either for a round or just to hit a few buckets of balls at the driving range. Of course, all will also rent you a set of clubs if needed.
Festivals and more
Sitges has so many festivals all year round! It could be worth planning your visit to coincide with a festival. One of the most famous, and arguably one of the best of its kind in Europe, is the Carnival. It has a bit of everything for everyone.
Besides this gorgeous party, you can also take part in these international festivals:
March – Barcelona – Sitges International Vintage Car Rally
April – Easter week – Semana Santa / Sant Jordi / Festival Jazz Antic Sitges
June – Corpus Christi
July – Festival Jardines de Terramar / Virgen del Carmen (in honor of the patron saint of the sealers)
August – Festa Major Festival
October – Sitges International Fantasy Film Festival
December – Sitges Christmas Festival & Winter Markets
Dive into the art and history of Sitges
Your Sitges holidays will surround you with art, elegance, and history. In the late 19th century, adventurers from Sitges went to Cuba and the Americas to make their fortune.
When they returned, they used these new fortunes to build beautiful homes and become patrons of the arts. This new wealth drove the change of Sitges from a traditional fishing village towards the cosmopolitan town that we know today.
Even famous artists like Santiago Rusiñol and Arcadi Mas i Fondevila lived here. Pablo Picasso and Salvador Dalí also spent time working in Sitges.
Sitges is famous for its artistic heritage and community. You can visit its wealth of art galleries, studios, and museums showcasing traditional and contemporary art from Catalonia and around the world. Two of the most beautiful museums are Maricel Museum and, next to it, Cau Ferrat Museum.
Maricel Museum
This magnificent building right on the seafront was refurbished in 2015 and now houses an outstanding collection. These art pieces are part of the Barcelona Provincial council local museum network. The extensive collection of more than 3,000 works covers periods from the 12th century to contemporary works.
Cau Ferrat
Santiago Rusiñol used to live next to the Maricel museum in this house that is now the Cau Ferrat Museum. Indeed, it was the Mecca of Modernism in the late 1800s at the heart of Sitges. The house became an artist salon hosting musicians, authors, and artists from Catalonia and beyond.
Where to stay during your Sitges holidays? 
Sitges has accommodation options for everyone. There are hotels, Airbnb's, and villas. Be careful when you book, as anything in the town centre can be noisy, especially in the Summer. If it is luxury that you are looking for, then you need to book a villa. You will find outstanding villas on the beach or in the beautiful surrounding hills.
Why do most prefer a villa over a hotel?
There's no one else but you and your guests. In essence: total privacy. You or the kids can make as much noise as you want around the pool without looks from other hotel guests. There is plenty of space for everyone, and you can totally relax and forget about your day-to-day life. And who wants to cook on holiday? Rather have a private chef cook for you or prepare a BBQ for you.
Your Sitges holidays are waiting for you
This charming Spanish town will make you fall in love with its endless activities, stunning beaches, and Bohemian vibe. The perfect luxury holiday will be a Sitges villa rental, your fantastic home on the Catalonian coast. You just have to decide on your dates and your choice of villa to have an unforgettable experience in Sitges.
Miriam Burke is Co-Founder and Director of Utopia Villas. Utopia Villas has a large selection of villas in the Sitges and Barcelona areas for holidays, weddings and corporate events.
If you would like to be a guest blogger on A Luxury Travel Blog in order to raise your profile, please contact us.