Halloween in Barcelona is known as "Dia de los muertos", in English; 'Day of the Dead', or 'All Souls Day'. Instead of just a single- night celebration, here it is spread over three days!
Although the kids in Spain do go out 'trick or treating', known as "truco o trato", and the people still dress up as all types of things, from witches to ghosts and zombies, the celebration in Spain is actually quite contrasting to that of England!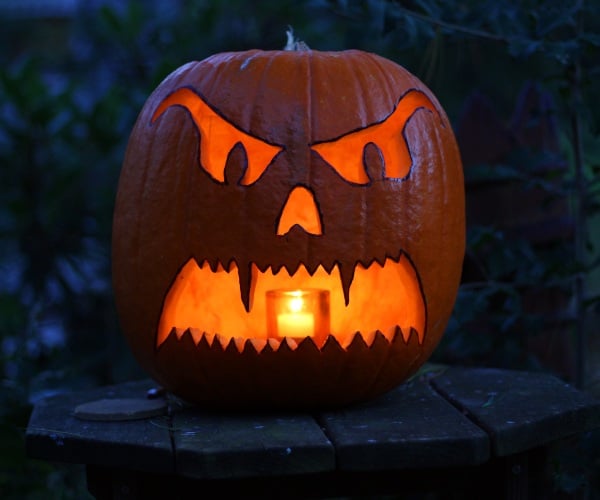 All Saint's Day
On the 1st of November, Spain holds a public holiday, called "Todos los Santos" or "Tots Sants" in Catalonia. Both with the meaning, all Saints. All Saint's day is mainly a day in which families and friends come together to honour loved ones lost.
On this day, it is traditional for family members to visit the resting places of their passed relatives and lay flowers down. This day is spent showing respect and paying tribute.
This day also marks the beginning of the traditional Castanyada celebration.
La Castanyada: The International Chestnut Party
This traditional festival is deeply rooted in Catalonia, and is celebrated on All Saints Day (1st November). On this day each year, people all over Spain eat Castanyes in Catalan. Castanyes are one of the most famous foods you can find in Barcelona around All Saint's Day. They are traditionally eaten on the night before and day of Castanyada but can be found at any time in late October on street vendors throughout Barcelona.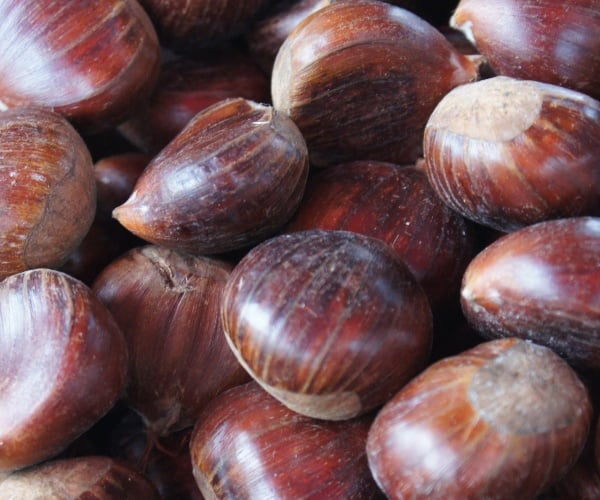 Tasty traditions
Castanyes are roasted chestnuts, roasted on charcoal grills and often sold wrapped in newspaper, perfect for warming up society as Barcelona becomes cooler. Panellets are also very commonly found during this time of year in Barcelona. Panellets can be described as small almond- flavoured balls, covered in pine nuts. These snacks are served with coconut, lemon or chocolate flavours. They are sweet and traditional, perfect for those of you looking to get involved in Catalan Culture this holiday, you will find these mainly in local bakeries.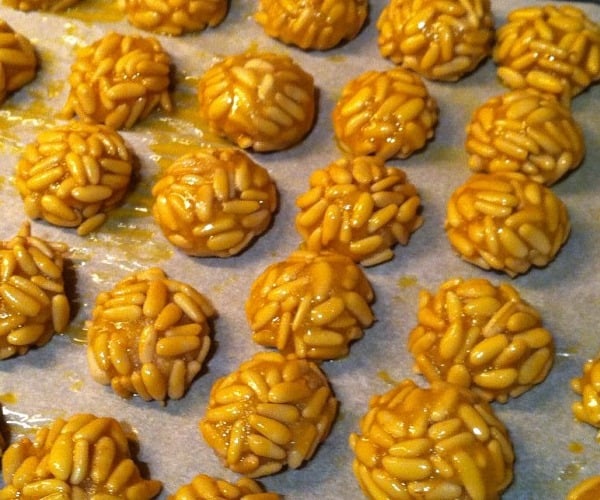 During the Castanyada, you can also find boniatos, if you're a sucker for sweet potato, these are for you. Another street vendor special in Barcelona, and a nice healthy alternative to the sugar overdose. These little delights will warm you up from the inside out, often washed down with a traditional sweet glass of Muscatel wine.
History behind La Castanyada
Traditionally, the Castanyada and All Saint's are the indicators demonstrating that summer is over and the colder weather is on its way. The celebration itself is deeply related to the cult of the dead, it was often customary to leave the fire of the house lit, placing foods around the fireplace to welcome back the spirits of the deceased members of the family.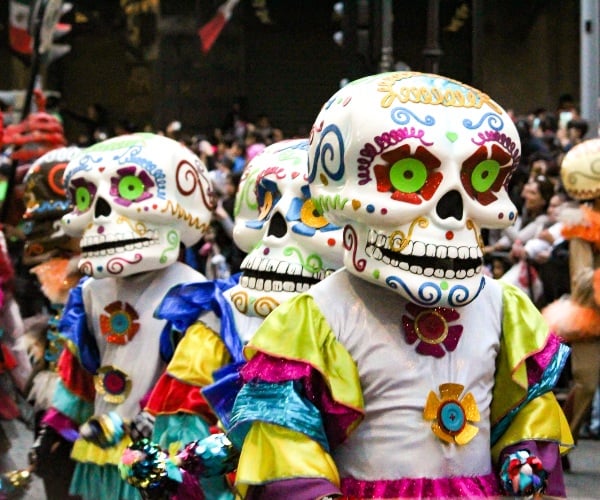 The tradition of eating the roasted chestnuts and sweet potatoes stems from stories of the night before All Saints Day, when bells would ring into the early hours of the morning in commemoration of the deceased. Friends, relatives and neighbours would partake in the ringing of the bells, and these foods were eaten for sustenance.
Celebrating in the home
Although most festivities in Catalonia include crazy street parties, dances, costumes and fireworks. The Castanyada is more of a homely affair, with the majority of families making their way to cemeteries to lay flowers, spending time after this with loved ones. If you're in Barcelona during this festival, why not take like a local and visit one of Barcelona's most beautiful cemeteries; the cemetery of Poblenou.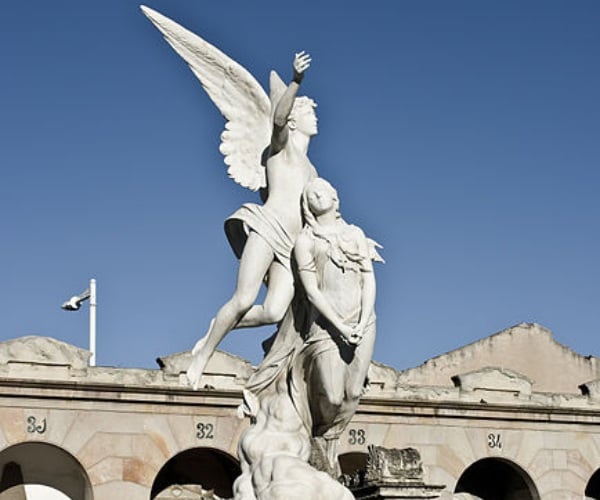 The Poblenou cemetery is a small museum of funerary art, it is filled with sculptures and harmonious corners. It was based on a design by the Italian Architect Antonio Ginesi, with its style featuring Egyptian influence.
Cooking your own Castayanada treats
If you like the sound of the traditional panellets, and can't make it to Barcelona to try them here… why not make your own? This simple, sweet and traditional recipe gives you everything you need to make your own panellets.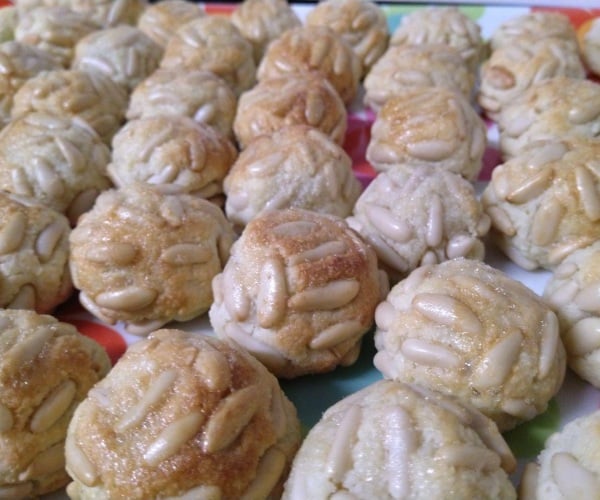 Ingredients
1lb Almond flour (the base for the marzipan dough)
1 small Potato (to mix into the marzipan dough- another tradition!)
2 ½ cups Sugar (white granulated sugar is traditional, but you can use brown sugar if you prefer)
Eggs (which we will use in the dough, to bind the dough to toppings and to brush on as egg wash prior to baking)
1 (lemon peel grated) Lemon zest (to add to the dough)
Toppings (go wild; you can use pine- nuts, finely chopped almonds, coconut shreddings, cocoa powder… the list goes on!)
Steps to make and create:
Quick tip: If you have a food processor, this will make things a lot easier!
In a large mixing bowl, stir together sugar, eggs and lemon zest until combined.
Add in mash potato, and combine.
Add the almond flour, continue to stir the mixture until all combined.
Shape the mixture (dough) into a large disk, cover and leave it for a few hours until chilled.
Roll out the dough into evenly sized balls, and dip each ball into a bowl of whisked egg, dip into a second bowl of whichever topping you prefer. Make sure the entire ball is covered, use your hands where necessary to press the nuts into the dough.
Brush the Panellets with egg wash after placing them on a parchment- covered baking tray.
Bake these Panellets for 10 minutes until the top of them are nice and golden, keep an eye on these so they don't burn!
Serve and enjoy! The Panellets last up to a week, that's if you can resist eating them for that long!
We hope you all have a wild, traditional and very sweet Halloween this year.
Sandra Roig is Marketing Director at AB Apartment Barcelona. AB Apartment Barcelona is an apartment rental agency offering over one thousand short and long term apartments across Barcelona.
If you would like to be a guest blogger on A Luxury Travel Blog in order to raise your profile, please contact us.