Clearly, the coronavirus pandemic has been a part of our world for well over a year. During that time, we've all had to adjust the ways we go about our daily lives — from dining out with friends and seeing family, and going on vacation.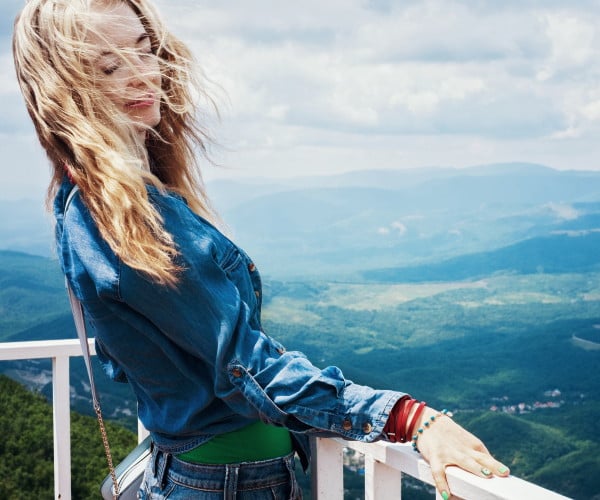 As destinations around the planet steadily begin to reopen, our once distant dreams of traveling are becoming increasingly concrete possibilities. For those considering a South American getaway, the continent's high vaccination rates and case numbers lower than those in the UK or the US mean that the ideal season or your Latin adventure is quickly approaching. You now have the green light to safely enjoy a spectacular vacation in countries such as Ecuador (and its Galapagos Islands), as well as Chile, Uruguay and several others.
Moreover, with the end-of-the-year holiday season coming up, now may be the time to start looking at your travel plans for the November and December holidays. However, even though vaccines are now readily available, many rules about international travel seem to be changing weekly, which cause some people to remain unsure about whether to go ahead and reserve a south-of-the-border vacation.
So, if you're uncertain but still pondering the possibility of such a South American adventure, here are five reasons you may want to start booking your flights now.
1. High vaccination rates and low COVID cases allow confident travel
Across South America, the duality of rising vaccination rates and dropping Covid numbers have allowed local life and international travel to safely resume. While the requirements for entry and stays differ among countries, more and more governments are welcoming visitors with less stringent — but still safe — prerequisites to make it easier to travel to and around your most desired South American destinations. Many of the countries across the continent have amazing tourism infrastructures, making them safer to visit and much easier to plan an unforgettable trip – especially with the help of an established tour operator that has local understanding and unparalleled experience.
2. Enjoy ideal weather and endless things to do
As the nations in the Northern Hemisphere inch closer to bitingly cold winters, South America is easing its way to the warmth of summer. The changing seasons open up new adventures across the continent for an ideal time to discover new destinations like the ruggedly beautiful Patagonia or Colombia's gorgeous Caribbean coastline.
From the breathtaking heights of the Andes Mountains to the legendary beaches of the Galapagos Islands, a visit to South America will spoil you with a full menu of choices for experiencing new destinations according to your desired experiences and travel preferences.
No matter what kind of luxury traveler you might be, South America offers you exciting adventures and unforgettable luxury. Unique experiences based on the local culture, topography, and your preferences are provided at each distinctive destination. Countless sites will speak to a fully gratifying vacation at the standard of luxury you demand.
3. Eye-catching deals everywhere …for now
The hospitality industry as a whole is anxious to get travelers back to booking vacations again. But even if you're not quite set to jump on a plane at this very minute, you can still take advantage of current deals for trips in the future — especially around the approaching holiday season.
Right now we're seeing reduced round-trip fares, promotional hotel rates, and discounted tour packages as tourism-related entities eagerly strive to kick start travel. Countries in South America with established tourist infrastructures are eager and excited to encourage visitors back with warm welcomes and attractive deals. With several international borders now reopen and several countries welcoming fully vaccinated travelers with promotional deals never before seen.
While the established travel logistics may change from country to country, hotels, guides, and tourism services are focused on giving you the best and safest possible experience at the lowest price point possible. No matter how you prefer to travel, you can expect a warm welcome with incredible hospitality as locals inside and out of the tourism industry actively encourage and promote the return of travelers such as yourself.
4. Experienced South American tour operators on hand to assist and guide
In a setting of ever-changing rules and regulations, an experienced South American tour operator will be invaluable in making sense of when and how you travel.
For those planning a Latin American getaway, the major South American tour operators — those who have survived the pandemic's hit — are on hand to help you navigate the new landscape. These operations have the planning and logistics covered, and can guide you through every step. Around the clock, they're closely monitoring developments in all South American destinations – everything from entry requirements to travel updates and safety protocols.
5. Many tour and flight dates can now be changed at no cost
Even with all of the above in mind, if you still don't feel comfortable booking future travel at this moment, don't worry. With a few unknowns still looming out there, booking travel remains somewhat speculative, especially for those of us with less flexible work schedules or family obligations.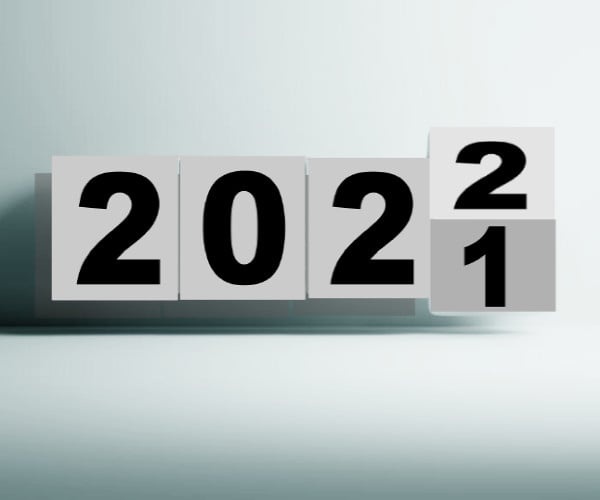 One of the few silver linings to dark the pandemic cloud is that major international airlines and South American tour operators have dropped their change fees on most international fares and tour itineraries. These new policies mean you can change your ticket or tour date without having to pay an extra fee.
Obviously, these new rules offer a lot more flexibility and make it more attractive to go ahead and book since there's no risk of losing your money if you can't end up traveling on your initially selected date. What's more, this also means you're able to lock down a great deal for a future trip.
6. You deserve – and need – something to look forward to
Both 2020 and 2021 have been rough years, and most of us have been stuck at home for months on end. As the holiday season approaches — and it'll be here before you know it — this could prove to be the perfect chance to head out on a getaway vacation.
As the old saying goes: "Happiness is having something to look forward to." So, by booking yourself a trip now, you'll have just that – something very special to anticipate. In what has been a long, dark and depressing slog, maintaining emotional wellbeing is just as important as taking care of your physical health. The mere idea of an upcoming dream trip may be just what you need to get you through the impending grind.
Alfonso Tandazo is President and CEO at Surtrek Tour Operator. Surtrek Tour Operator is a well-established firm, specializing in custom-designed luxury tours in Ecuador, the Galapagos and throughout the rest of South America.
If you would like to be a guest blogger on A Luxury Travel Blog in order to raise your profile, please contact us.