Egypt has long been a favorite among scuba divers, thanks to its easy access to the Red Sea, which runs the whole of Egypt's eastern coast. The Red Sea was first brought to the world's attention by Hans and Lotte Haas' award-winning black-and-white documentary Adventures in the Red Sea and then popularized by Jacques-Yves Cousteau's full-color documentary "The Silent World" in 1956.
Egypt is a scuba diver's paradise, with over 1,800 miles of shoreline, crystal clear waters, fascinating wrecks, and a variety of colorful reefs alive with marine life. The 'Land of the Pharaohs,' which is surrounded by both the Mediterranean and the Red Sea, features beautiful underwater landscapes that offer some of the best diving spots in the world.
Dive Travel Magazine has ranked Egypt the world's second-best scuba diving destination for the third year in a row! Egypt has been in second place since 2019, according to the magazine. Given that Egypt was still recovering from a significant drop in tourism in the four years leading up to the pandemic, this is a tremendous achievement!
These are the top 7 diving locations in Egypt, whether you're looking for vivid, shallow reefs or an adrenaline-pumping wreck dive.
1. Marsa Alam
The Marsa Alam area has grown from a tiny fishing port to a booming resort location popular with divers. Expect to see dolphins when traveling by boat to dive locations and possibly even underwater. One of the sites has a resident manatee, and there are numerous large turtles to be seen.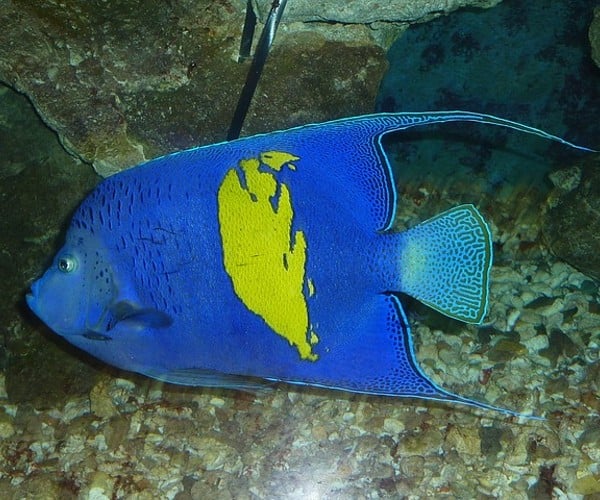 Pipefish crawl throughout the reef, and crocodilefish are easy to spot. While oceanic whitetips and hammerhead sharks can be found near Elphinstone, whitetip and bow-mouth sharks can also be found closer to shore. Expect to see clouds of anthias and swirls of fusiliers as well as tuna and mackerel hunting along the reef.
Its most remarkable diving spots are Elphinstone Reef, Daedalus Reef, Abu Dabbab, and Dolphin House Reef.
2. Sharm El Sheikh/Ras Mohammed
Sharm el-Sheikh has some fantastic local diving as well as some spectacular wrecks, walls, and reefs. Strong currents run through several of the locations, making them unsuitable for beginners, but they provide a rich swirling dive of color and life for those with a little more experience. We also have excellent dive locations for inexperienced divers and total beginners.
On day trips alone, Sharm el-Sheikh offers roughly 30 distinct attractions to explore. The boats are huge, comfy, and designed specifically for diving. For those who go on daily dive expeditions, Ras Mohamed National Park has a lot of fascinating spots. The majority of the dives here are drift dives.
3. Hurghada
Hurghada is the Red Sea's largest resort and a diving paradise. It's a fantastic place to learn to dive because it has various reefs hidden into small, protected bays. Impressive wrecks at El Gouna and Sha'ab Abu Nuhas are challenging destinations for more advanced divers.
Hurghada is the main departure point for Red Sea liveaboards heading to the Red Sea's southern regions. For experienced divers, a day trip to the Giftun Islands delivers magnificent hard and soft corals, steep drop-offs, and interesting caverns. Napoleon wrasse and schools of pelagic fish like barracuda and tuna can also be found.
4. Dahab
The laid-back village of Dahab, one of Egypt's most well-known Red Sea diving destinations, provides something for everyone. Lighthouse Bay has beautiful reefs with vivid hard and soft corals, moray eels, curious parrotfish, and gobies, making it ideal for beginner divers.
The Blue Hole, a stunning 100-meter-deep crevasse that offers superb technical dives where you can spot giant pelagics like barracuda and tuna, is only a short drive up the coast. The Canyon, which is nearby, is a deep rocky cleft with beautiful reefs, green turtles, and big schools of bannerfish. The majority of diving in Dahab takes place from the shore, with a jeep transfer provided to take you to the best diving locations for exploring coral reefs along the coast.
5. Alexandria
Alexandria doesn't offer bright corals and fish life; however, divers can find historic ruins from the pharaohs, Romans, and Greeks in the Eastern Harbour and close to the coast. Cleopatra's Underwater City, which is rich of sphinx statues and Roman columns, is the most popular diving spot in the area. Lighthouse and Fort Qaitbey are two other historic sites.
A pair of wrecks from the Napoleonic-era Battle of the Nile offer an interesting diversion for advanced divers to the east of the city. The shallow wreckage of a WWII plane provides an overall view of the area's past decades for beginners.
6. EL Quseir
El Quseir is known for offering some of the best shore diving in the Egyptian Red Sea. Divers will find a variety of beautiful coral gardens, tough wall dives, offshore ergs, seagrass meadows, and huge cavern systems all around El Quseir.
In this 5,000-year-old city, there are different ecolodges and diving camps on the cliffs overlooking a stunning stretch of beach between Hurghada and Marsa Alam. There are a variety of dive shops to choose from.
Its best dive destination is without a doubt the El Ikhwa Islands (Brothers' Islands), where you never know what you'll find!
7. Wadi Lahami
Wadi Lahami is a remote village in Egypt's unspoiled "deep south". With the exception of the occasional mangrove and herds of grazing camels, this destination is for the true explorer, with an almost entirely empty shoreline. Lahami is a highly significant natural resource and one of Egypt's remaining frontiers. Every diver should go to Lahami at least once in their lives to dive the world-class Fury Shoals, which are among the most spectacular dive sites in the Red Sea. The hard corals of this massive reef complex are thought to be among the best in the world.
Sherif Khalil is Owner of Dunes & Beyond. Dunes & Beyond offers luxury tours, Nile cruises and desert safaris in Egypt.
If you would like to be a guest blogger on A Luxury Travel Blog in order to raise your profile, please contact us.