By
Paul Johnson
on Jan 30, 2022 in
Accommodation
,
California
,
Florida
,
Hawaii
,
Hotels
,
Illinois
,
North America
,
Regions
,
Texas
,
USA
A new video from Apple Inside shows how you can use a digital room key stored in Apple Wallet to access your hotel room. It looks to work a charm but they do warn that you shouldn't expect to be able to open your hotel room door with your iPhone everywhere just yet.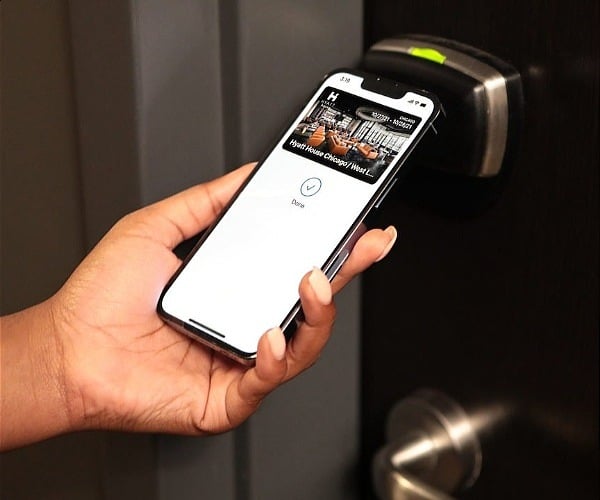 The 56-second clip, posted by tech reporter Rich DeMuro to YouTube this week shows the process of adding a Hyatt room key to your Apple Wallet on an iPhone. It also demonstrates how this digital key can be used to unlock floor access in the lift and to unlock an actual hotel room.
By using Express Mode, which is on by default, the user can unlock their hotel room even in stand-by mode just by placing their iPhone near the appropriate smart lock without unlocking the device. This technology was first unveiled at Apple's WWDC 2021 event. By December of that year, Hyatt — the hotel used in the clip — began rolling out support for the feature at six hotel locations in Illinois, Florida, Hawaii, Texas and California.
Although many hotel chains use digital room keys attached to their own apps, Hyatt is the first to do so with the support of Apple Wallet. Could this be the future for accessing hotel rooms?