Tripadvisor has today announced that its community of travelers has enabled the company to reach a major and historic internet milestone: 1 billion reviews and opinions. Founded 22 years ago by current President and CEO Tom Palka, the site reached this incredible landmark only a few years after announcing it had reached half a billion reviews and opinions, in 2017.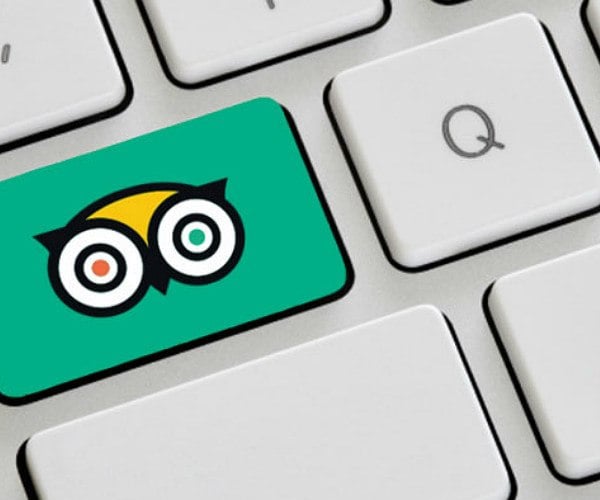 Tripadvisor has become a resource that millions of travelers rely on to help inform them on where to stay, what to eat, what to do and how to make the most of their trips — all based on guidance from a community of contributors who have "been there and done that" before them.
To mark the occasion, Tripadvisor released new research titled The Power of Reviews which showcases why the company's long-form reviews are a qualitative grade above other review platforms, especially when it comes to influencing booking decisions. The site claims that reviews are three times longer than the reviews found on leading online travel agent websites and search engines, with the average length of an accommodation review coming in at 688 characters. And they say it's the detail that these long-form reviews provide that offers travelers such invaluable guidance. This, along with the sense of community that Tripadvisor offers to the millions who visit the platform every month, appears to have been a huge part in driving such phenomenal growth in content — first, by reaching 1 billion reviews and opinions, and second, by doubling what it took 17 years to achieve in just five.
Some fun facts about the first billion reviews
In celebration of reaching this milestone, Tripadvisor has collected some interesting stats about the content that has been submitted to the platform over the past two decades:
The most-reviewed accommodation ever: Luxor Hotel & Casino in Las Vegas, Nevada, with over 48,000 reviews.
The most-reviewed restaurant ever: Pastéis de Belém in Lisbon, Portugal, with over 52,600 reviews.
The most-reviewed attraction ever: Basílica de la Sagrada Familiain Barcelona, Spain, with over 164,000 reviews.
The longest English language review ever written on Tripadvisor: 17,241 words written by @The_Budges about their stay at the Hotel Playa Pesquero Resort in Cuba.
The most-prolific Tripadvisor reviewer: @82manuelal from Luxembourg City, who has posted more than 7,000 reviews since becoming a Tripadvisor member in 2015.
Number of posts in the Tripadvisor forums: 89,426,160 posts (and counting).
The first forum post: submitted Aug. 26, 2004 and still visible today.
The longest active thread in a Tripadvisor destination forum: "How many days till Maui???" in the Lahaina Forum, with 6,809 replies and dating back to Oct. 4, 2006.
Hungry anyone? The three most-mentioned dishes in restaurant reviews:

Pizza (10,400,980 mentions)
Pie (8,467,574 mentions)
Salad (7,374,595 mentions)

The traveler who has posted the most photo submissions: @PaoloRiccardoCarrara, who is from Rome and has contributed a whopping 102,272 submissions, totaling 313,651 photos.
The award for the most well-traveled Tripadvisor member: @damienstack, who has posted reviews for 176 different countries. He is from Listowel in County Kerry, Ireland, and has actually visited all 193 countries in the world!