London is famous for its 5-star hotels, but the quality of luxury hotels outside of the Capital is also unrivalled, with Britain boasting some of the most idyllic and Instagram-worthy resorts in the world. But with so many exceptional 5-star hotels around Britain to choose from, how do you decide?
To help, Interior Designer Anne Haimes has analysed the Instagram popularity of 197 luxury hotels in the UK to crown the best of the best and offers her expert opinion on what makes them so special…
Cliveden House, a 5-star country house hotel on the border between Buckinghamshire and Berkshire is crowned Britain's most Instagrammable luxury hotel outside of London. The three-storey Victorian mansion hotel set among manicured gardens and woodland boasts 23,286 hashtag posts and the motto "Nothing ordinary ever happened here, nor could it." The building, and its interiors, combine the best of European design, including a lavish French private dining room complete with Rococo gilded panels and a library, panelled in cedarwood.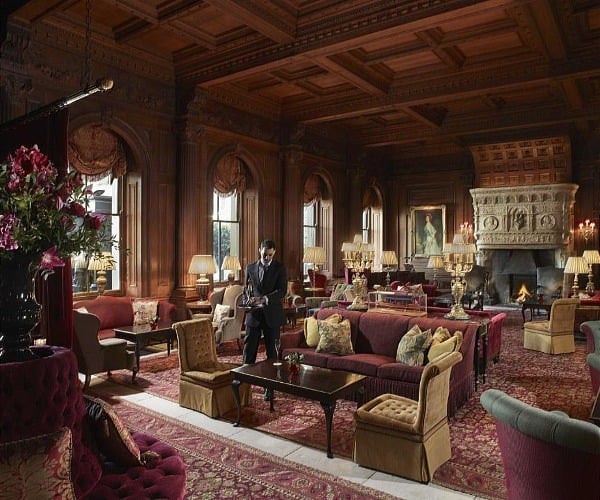 Its 38 lavish bedrooms are furnished with rare antiques and original works of art, each named and styled after one of Cliveden's famous visitors including Winston Churchill and Charlie Chaplin. More recently, Megan Markle spent the night before her wedding to Prince Harry here, with Windsor Castle visible from the upper floors.
In second place in the study is Cameron House in West Dunbartonshire, a 5-star resort on Loch Lomond offering luxury rooms & suites, an award-winning spa and championship golf. The hotel has over 23,000 tags on Instagram.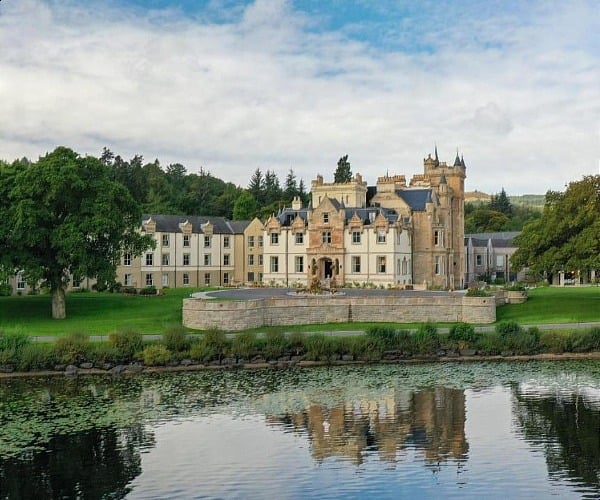 The historical 17th-century Baronial mansion has been lovingly restored and is home to 140 classically designed rooms, each curated using the finest Scottish fabrics, furnishings and artworks with magnificent views across Loch Lomond or the beautiful hotel gardens.
Luton Hoo Hotel in Bedfordshire comes in third place, with 18733 tags on Instagram. The luxury historic Grade I hotel is set amid 1000 acres of beautiful English parkland despite being only 2 miles from Luton town centre.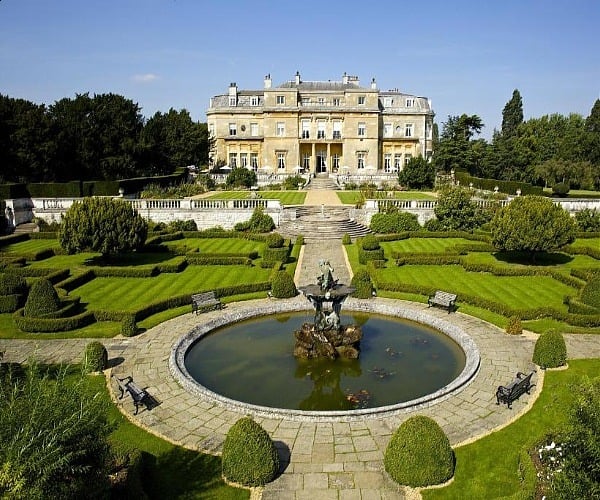 Its grand interiors are steeped in history and elegance and guests can choose from one of 228 bedrooms, each individually furnished and decorated to reflect its unique character.
In fourth place is Chewton Glen (15,956 Instagram tags) located on the edge of the New Forest in Hampshire. The ivy-clad country hotel features traditional décor with modern luxuries, with some rooms boasting private hot tubs. There are also 14 treehouse suites set high in the forest canopy, with floor-to-ceiling windows and wood-burning stoves.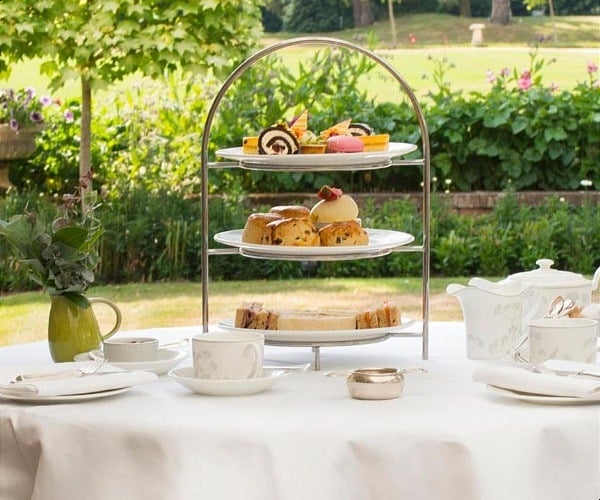 An Edinburgh icon, The Balmoral comes in fifth place with 11,444 tags on Instagram. Described as "a love letter to Scotland", the hotel combines the best of modern design with classic architecture, with soothing natural colour palettes and heritage fabrics.
From its windows, guests can enjoy some of the best views of the Scottish capital looking out towards the rugged castle on the 700-million-year-old extinct volcano, Castle Rock.
Other resorts to feature in the top ten list of the most Instagrammable hotels in Britain outside of London include The Headland Hotel and Spa in Newquay, Bovey Castle in Newton Abbot, Seaham Hall in Seaham, Prestonfield House in Edinburgh and Rockliffe Hall, Darlington.
A hotel outside of the top 10 (14th place) is also worthy of a mention for its awe-inspiring interiors – Lime Wood Hotel, set in the heart of the New Forest National Park in Lyndhurst, Hampshire.
The boutique country hotel is more Bridgerton than Downton Abbey, where classic décor like monochrome checkerboard floors and heavily gilded frames meets contemporary playfulness with bold decorative wallpapers, striking colourways and velvet galore. Laid-back luxury at its best.
If you're looking for a design-led hotel without the luxury budget, look no further than Artist Residence. The first Artist Residence in Brighton was inspired by the local art scene, where artists decorated rooms in return for board. Hundreds of artists soon descended on the place decorating the walls, floors & ceilings with unique murals.
The small chain of boutique hotels across England has a creative-first mindset and you can expect eccentric charm, an arty vibe and bespoke furnishings.