While the seaside destination Portorož enjoys a peaceful time before the spring and summer season and with the majority of the hotels closed, the iconic Kempinski Palace Portorož is set for a renovation with the MK Group, the owning company of the iconic hotel, investing an additional 6.5 million euros over the course of the next two years.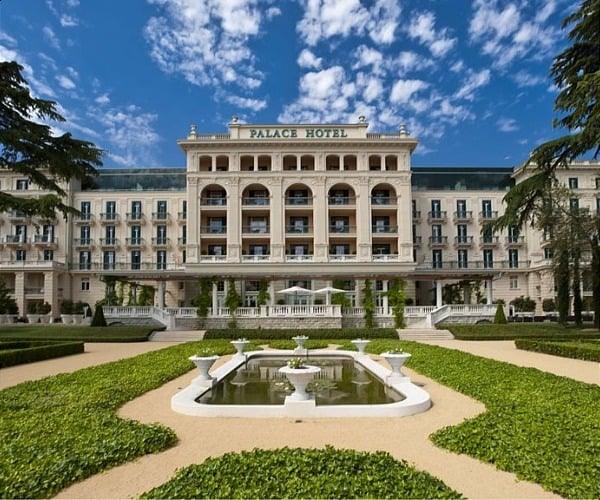 The luxury hotel opened in 2008 and is situated directly on the Adriatic coast of Slovenia, not far from the Medieval Pearl, the town of Piran, and less than two hours from Venice. The five-star superior hotel embodies a unique combination of traditional and contemporary design, offering 182 superb rooms and suites, a 1,500 sq m (16,145.9 sq ft) spa, an innovative food and beverage concept in all its restaurants and bars, six conference facilities with daylight, a unique, historic ballroom and a private park.
The initial 3.5 million euros of investment will be directed towards the renovation of the modern part of the hotel and is expected to finish in late spring. It will completely redesign all 78 rooms and suites in the modern part of the hotel, focusing on a minimalistic modern look with touches of the destination. Emphasis will be placed on room inventory and, especially, IT infrastructure, such as various system changes, software and hardware updates, Wi-Fi development and conference centre adaptation to the desires of the new-age meeting organiser. The world of saunas, the fitness room and the wellness area will also be upgraded, expanded and redesigned.
In the next two years, MK Group is to invest an additional 3 million euros for the renovation of the Palace part of the hotel and the areas not included in this year's renovation phase.
Kai Behrens, General Manager of the hotel, comments, "The renovation is directed in the areas about which we received comments from the guests in the past and are tailor-made to drive guest satisfaction, hotel quality even further and, consequently, higher revenue for the hotel." The hotel was labelled 'Best Hotel in Slovenia' for the past few years by independent awards organisations and has recently also won the award for the 'Best Meetings Hotel' in the country in one of the categories, and further investments mean "We will not sleep on our awards. We never hide that we do not want to be the best only in Slovenia but in the wider region, and the renovation enables us to be that. We are lucky that our owning company sees the same potential for further growth and business expansion as we do," ends Behrens.