Stargazing in Nova Scotia
Nova Scotia is home to the Acadian Skies and Mi'kmaq Lands, the first designated dark sky destination in North America. Whether you wish to experience the night sky on a guided hike, a bike tour, stay in a sky bubble or by simply sitting back and taking in the starlit sky at night, right from your campsite, Nova Scotia is the perfect
stargazing
destination.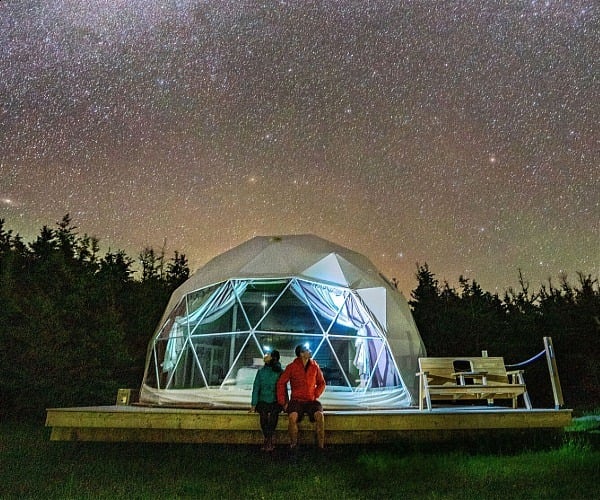 Here are our top picks to get some inspiration going: For those who enjoy looking up at the night sky and admiring the stars, The Deep Sky Eye Observatory is the perfect place to do it. Sit back with a warm blanket in an anti-gravity chair and let them guide you through the universe. Learn to navigate the night sky using points of reference such as Polaris and the constellations and see live views of the night sky's celestial wonders through their outdoor telescope. Fancy a Sky Bubble Experience? Spend the night in comfort in a queen size bed under the stars in a heated Sky Bubble. A 16ft wide inflated tent with an 11ft clear vinyl dome which offers an incredible view of the night sky! More information here.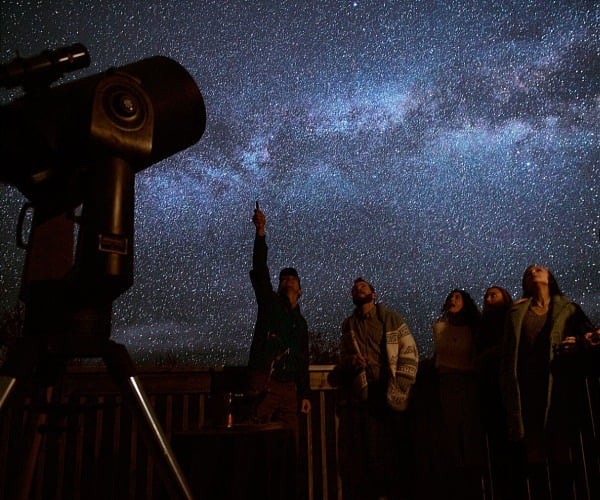 Continuing along the region of Yarmouth & Acadian Shores, Trout Point Lodge is the perfect choice for those who prefer a guided stargazing experience in style. Located about 30 mins inland from the town of Yarmouth, this luxury wilderness resort lies within the core zone of the Acadian Skies & Mi'kmaq Lands Starlight Tourist Destination, and immediately adjacent to a certified Starlight Reserve: the Tobeatic Wilderness Area.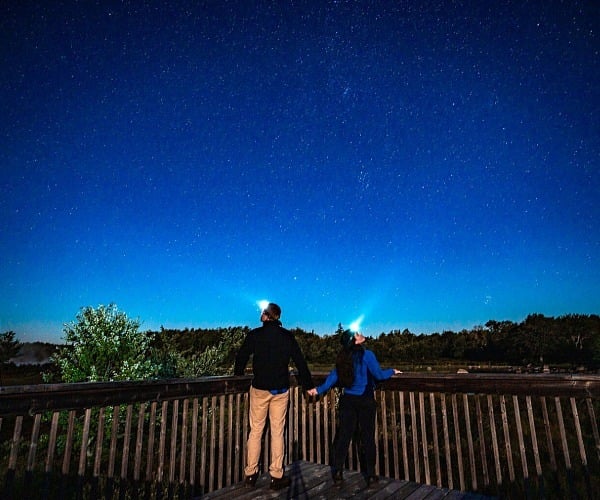 Equipped with a stargazing platform, advanced telescopic equipment and a knowledgeable staff astronomer, the resort offers star and solar gazing excursions. The views are breathtaking and can at times include amazing meteor showers as well as glimpses of the aurora borealis. Make the most of your visit by enjoying the Starlight Culinary Escape package where you will ​indulge in a luxury wilderness escape. Savour an artfully prepared Nova Scotia gourmet dinner featuring courses curated by your chef and sommelier and then wind your way along the river and through the forest with your guide, where the depths of the night sky are revealed.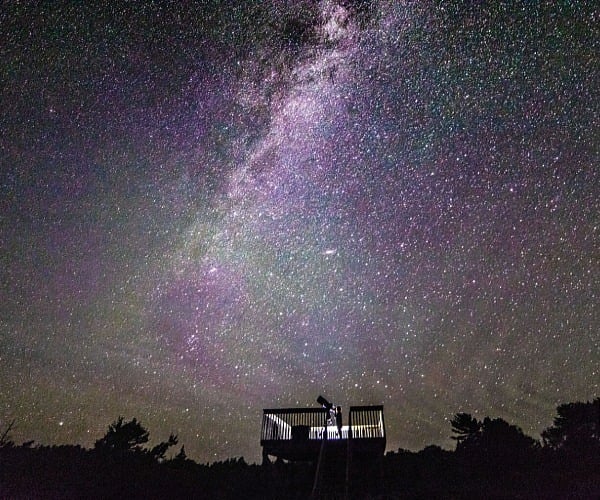 Located in the Bay of Fundy & Annapolis Valley region, another great place for stargazing is Kejimkujik National Park & National Historic Site; the park was designated as a Dark Sky Preserve by the Royal Astronomical Society of Canada in 2010, which restricts the use of artificial light in most of the park. The result is a stargazer's paradise, with clear nights offering unparalleled views of the moon, constellations and planets. An even better way to stargaze is to set up camp at one of the many campsites throughout the park, including serviced sites with electricity and others that are lit only by the stars!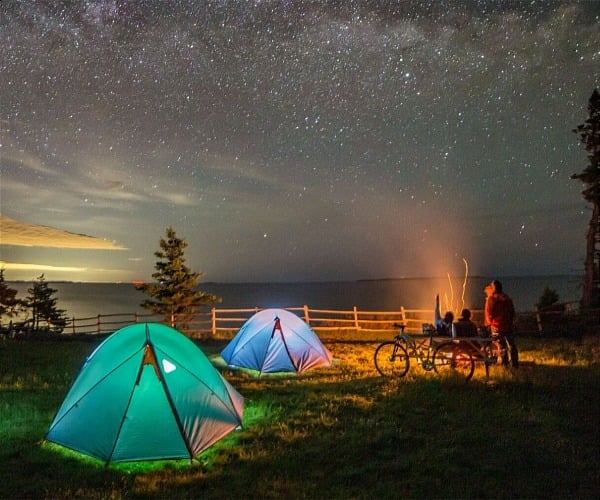 Did you enjoy this article?
Receive similar content direct to your inbox.