Denver has over 225 restaurants that either feature or specialize in tacos. And, Tuesday is Taco Tuesday in Denver, so many restaurants roll out specials for that day. While it's hard to go wrong with the competitive taco landscape, picking the best taco stop is really a matter of geography and food taste. Just about anywhere in the city, there is going to be an eatery that is notable for tacos.
Blanco Cocina
The Blanco Cocina in the Mayfair district is a sprawling Mexican eatery that does tacos well and has all sorts of accompanying dishes. It has maybe the best bar, both indoors and outdoors at a taco venue, reminiscent of a beach resort. The seating options go from cozy to more open air, so it fits any preference A feature unique to Blanco are the slow roasted meats. They go into traditional dishes yet have been whipped up in taste to fit into unique taco combinations, such as the machaca (both pork and beef). The most interesting side dish is the spicy roasted corn, which can be eaten as an appetizer or placed with other selections like tacos or the chimichanga. Unlike the venues that have only tacos, they have a full menu where an almost endless array combinations with or without tacos can be combined for individual taste preference.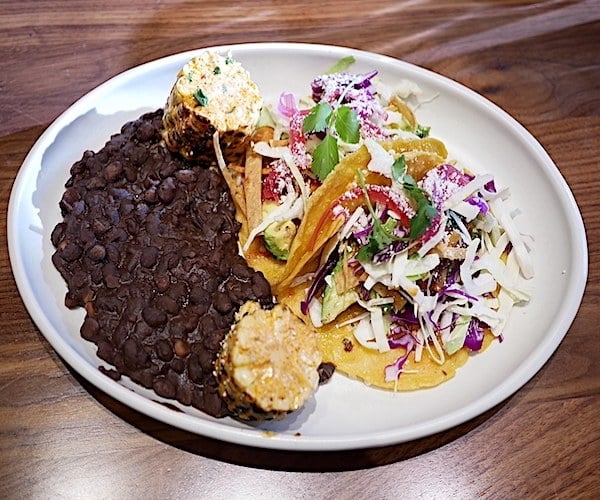 Torchy's Tacos
Torchy's Tacos is both a sit-down experience and take-out option in Greenwood Village, south of Denver. Torchy's went from food truck to multiple locations, and tacos are the main fare with 15 concoctions. Three seating areas and a large bar will accommodate every dining preference. The bar separates a more family area from the adult dining area, with the open bar on both sides. Torchy's is one of the few that does breakfast tacos, with the Ranch Hand the favorite. Eggs, beef, cheese and diablo sauce will fire up the morning. Nothing goes better with an adult beverage than the Hillbilly Queso & Chips, with infused green chile and Texas chorizo. The fried avocado taco is a tasty way to feel better about your high-caloric food stop.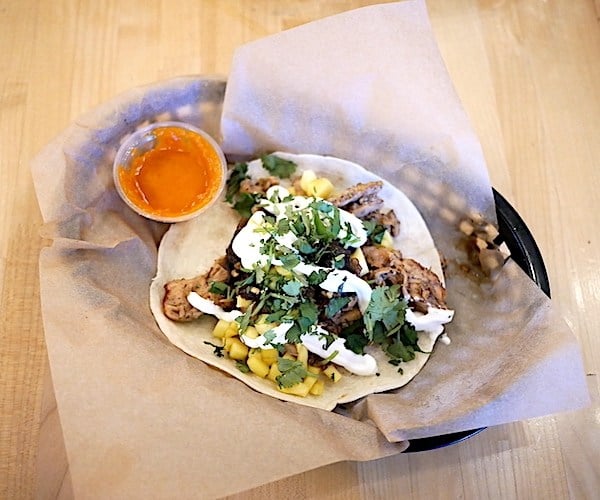 The Golden Mill
The Golden Mill is a historic food hall on the west end of the metro area which happens to have a very notable taco operation. Not in the mood for a taco? There is also Korean Hot Chicken sandwiches, Sushi and burgers. The most unique beer and wine bar in Denver, where you can sample by the ounce. Three outdoor seating areas, two being heated for cold weather intake. Drawing inspiration from his childhood in the open-air markets of Monterrey, Mexico, Chef Jesus Silva crafts family versions of various dishes. Mexican tacos, gorditas, fresh sides and house-made salsas are the menu options. The chicharron and the al pastor can be placed into either tacos or gorditas. Top off the trip with churros for dessert, and you have covered a lot of culinary ground south of the border at Tacos Al Chile inside the Mill.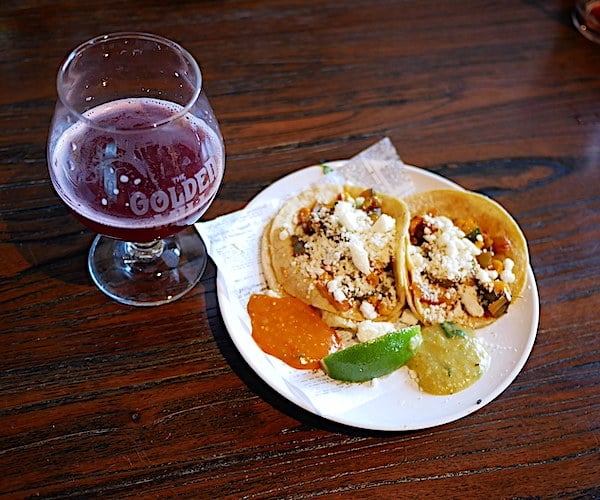 Sol Mexican Cocina
Sol Mexican Cocina in the Cherry Creek district is an up-scale taco Tuesday location. The spacious bar and lounge area feature live entertainment many nights of the week. You know you are in for something good when home-made chips and salsa arrive as you park it. At Sol, tacos become craft tacos and so do the starters. The cucumber jalapeno margarita joins well with firecracker quesadilla with siracha sauce. Besides a large meat option with tacos, Sol features five vegetarian combinations, with the poblano/mushroom/corn taco as a unique choice. Tacos are on the diverse menu all the time, but roll out on Tuesdays with special pricing, combinations, and drink specials.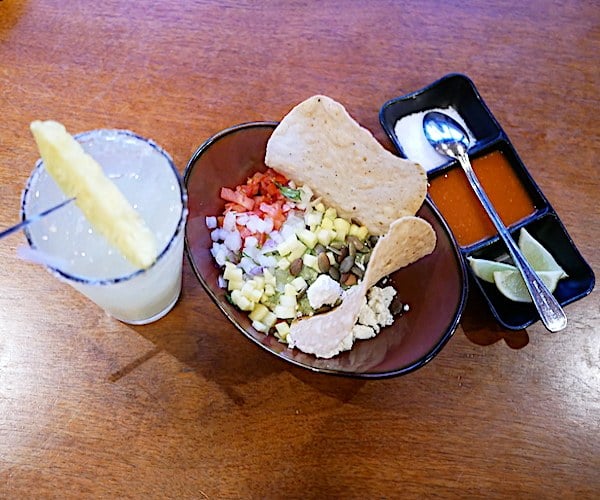 ---
IMPORTANT NOTICE:
If you are reading this article anywhere other than on A Luxury Travel Blog, then the chances are that this content has been stolen without permission.
Please make a note of the web address above and contact A Luxury Travel Blog to advise them of this issue.
Thank you for your help in combatting content theft.
---
Stoney's Bar & Grill
Stoney's Bar & Grill is a sports-oriented drink & dine pub on the south end of Downtown Denver. It does tacos only on Tuesday night, and that night is special. Because there are five rooms and two bars within the establishment, there is always a sporting event on that fits your fanatic bent. This is basic fare, yet tasty if you want wings or tacos, and a malty beverage to give chase. On Tuesday, you can get individual tacos, or waddle on in for the all-you-can-eat taco option. Start with a beer and nachos then move up to sampling with the Al Pastor taco.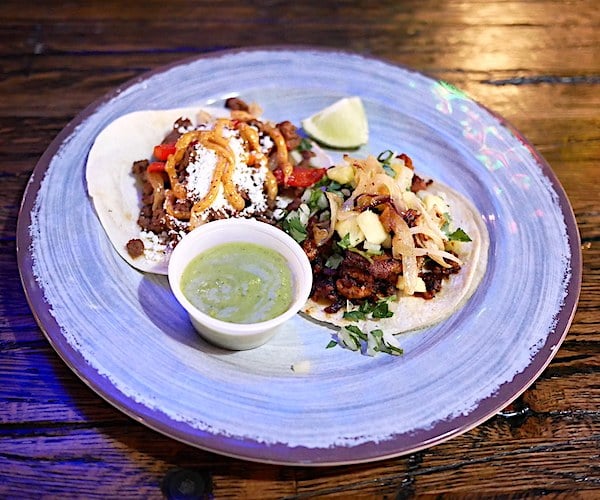 Taco Sabe
Taco Sabe is a fusion of Asian and Mexican influences, so expect tacos a bit off the culinary path. And the fact it is in the Junction Food Hall in south Denver means if tacos don't fit the taste buds, there are eight other food outlets with something that will fit. The menu is not extensive, but unique in the combinations. A sure lip smacker is the Korean beef taco with curry crema, ginger slaw and sesame seeds. The crispy buffalo chicken heats it up with carrots, celery, ranch crema and blue cheese. The open-air bar is just 20 paces away, so if any taco is a bit too spicy, a sudsy wash down with a slew of beers and drinks is close at hand.