Iceland is an island nation, the majority of which sits just south of the Arctic Circle. The country is located in the middle of the North Atlantic and, not surprisingly, you can expect weather conditions to vary from one season to another and from one part of Iceland to another. This blog goes into detail on what to wear in Iceland during the Summer months.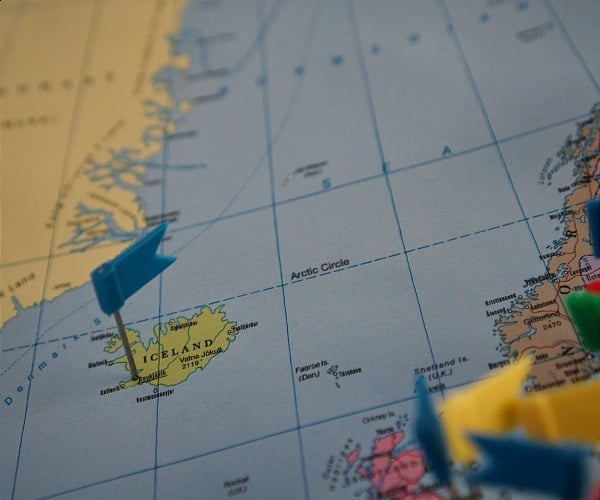 What weather to expect
In order to assess what to wear in Iceland during the Summer, we first need to look at what weather conditions we can expect. The following table shows Iceland climate data for the months of June, July, August and September.
Average minimum
temperatures
Average maximum
temperatures
Average temperatures
Average daylight hours
Average precipitation
Jun
8°C / 46°F
12°C / 54°F
9°C / 48°F
21 hours
16 mins
52.8 mm
Jul
9°C / 48°F
14°C / 57°F
10.6°C / 51°F
19 hours
53 mins
43.8 mm
Aug
8°C / 46°F
13°C / 55°F
10.3°C / 50.5°F
16 hours
31 mins
52.3 mm
Sep
6°C / 43°F
10°C / 50°F
7.4°C / 45.3°F
13 hours
8 mins
67.3 mm
As you can see, the weather in Iceland can still be quite cool, even in the Summer months.  And whilst temperatures can reach 20–25 °C (68–77 °F) at this time of year, this is not all that common with average maximum temperatures tending to be much lower.
This means that you need to be prepared for a range of weather conditions even when visiting Icleand in the Summer.  For the sake of a comparison, I would liken the conditions to what you might expect in the shoulder seasons (March/April and September/October) in the UK, if you are familiar with what that is like.  It can be quite be pleasant, but it can be cool and it can be wet.
What to wear: the importance of layering
Assuming you are going to enjoy the outdoors in Iceland, we can't stress enough the importance of layering. In short, you want to dress like an onion so you can take off (or put back on) layers, depending on how you feel, how active you are, and the prevailing weather conditions. You don't want to be too hot or too cold, and having suitable layers can help in this regard.
Helly Hansen products are great for this. They have a great range of base layers, mid layers and outer layers.  Base layers should be lightweight and made of a synthetic material or natural fabric so that they wick away or absorb moisture away from your skin. They should not be made of cotton as this will hold moisture close to your skin.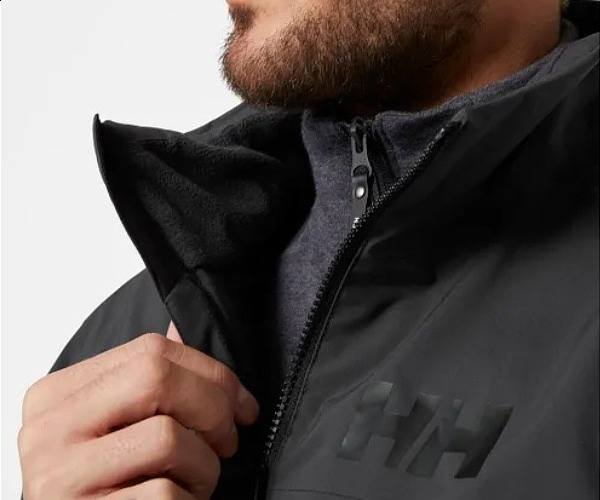 Mid layers go on top of the base layer and are designed to provide insulation from the cold. They can be lightweight or made of thick down depending on the level of protection desired, and should trap air to help keep you warm and toasty when outdoors.
Outer layers should protect you from the wind, rain and cold. If it can be breathable also, then that's a bonus. This is where Helly Tech® fabric technology comes in and it's best explained by this short video:
As this demonstrates, Helly Tech® is made up of three layers: an outer fabric where the DWR (durable water repellent) coating is found that also protects against cold winds; a mid layer that consists of a highly waterproof and breathable membrane; and a third highly breathable inner fabric, mesh or lining.
---
IMPORTANT NOTICE:
If you are reading this article anywhere other than on A Luxury Travel Blog, then the chances are that this content has been stolen without permission.
Please make a note of the web address above and contact A Luxury Travel Blog to advise them of this issue.
Thank you for your help in combatting content theft.
---
What we wore
Helly Hansen is a trusted brand that has been protecting people from some of the world's harshest environments since 1877, so we were more than happy to work with the brand again for our recent trip to Iceland. Here are just some examples of the innovative apparel that we used this time around.
Let's start with the HH Arc Reversible Puffer. From their limited-edition Archive collection, this reversible outer jacket is inspired by Helly Hansen's history of creating performance products for professionals.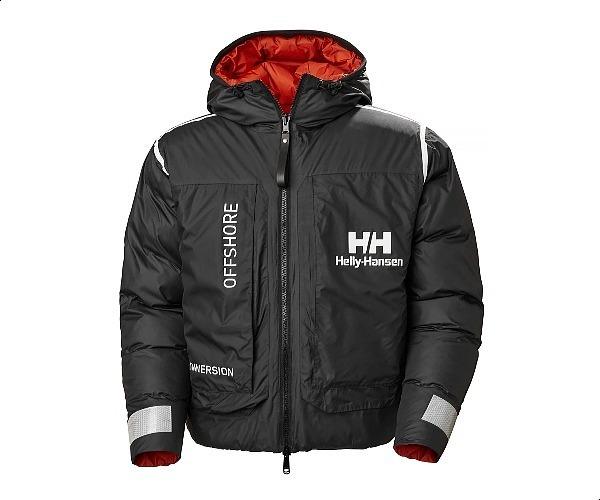 This unisex garment features a clean, streamlined design and the highly technical details Helly Hansen is known for, shown here at Iceland's Fagradalsfjall volcano site.
While nodding to the past, the jackets simultaneously looks forward with its unique reversible design. Its bright orange on the reverse is eye-catching and really makes a statement, especially against the dark flood plains of Katla, effectively giving you two jackets for the price of one.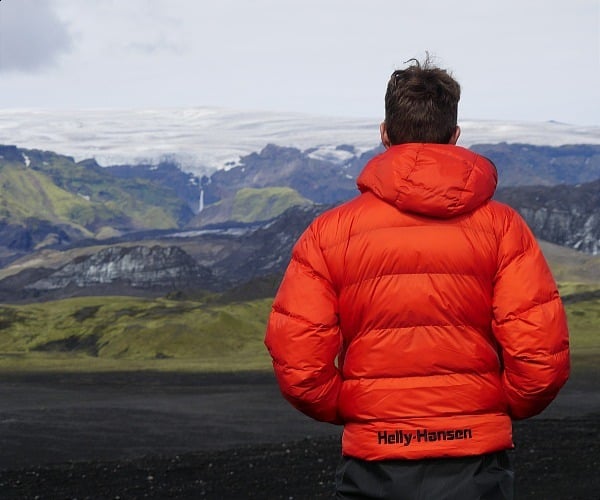 For less of a puffer look, try the Odin Mountain Infinity Shell Jacket made with Helly Hansen's revolutionary LIFA Infinity Pro™ technology, setting a new standard for performance, responsible, waterproof/breathable gear. Not only is it lightweight, but this feat of textile engineering results in a shell that excels in terms of waterproofness and windproofness, whilst still being extremely breathable and durable. It's ideal for walking in the outdoors but would also work well as an outer layer when skiing.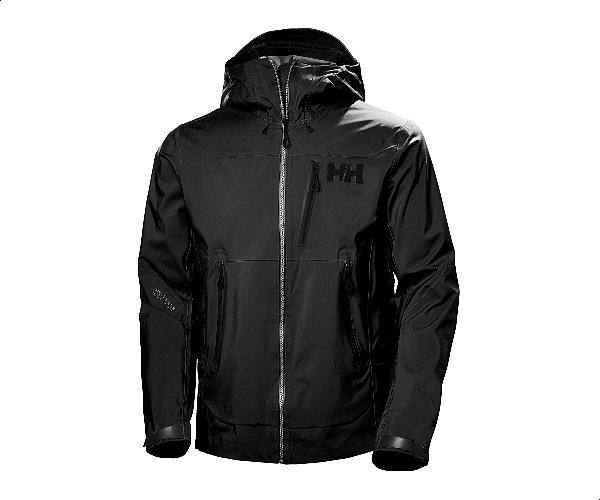 The jacket pairs perfectly with the Odin 9 World Infinity Shell Pants. These fully featured, durable shell pants are made with our LIFA Infinity Pro™ – groundbreaking waterproof/breathable technology without the use of chemicals. Even when the rain is lashing down and the wind blowing, these perform exceptionally well whilst still remaining breathable, helped in part by a ventilation zip on the thigh. What's more, the water repellent protection never needs to be reproofed with chemical treatment after use, meaning these pants are durable and long-lasting while still delivering superior professional grade performance.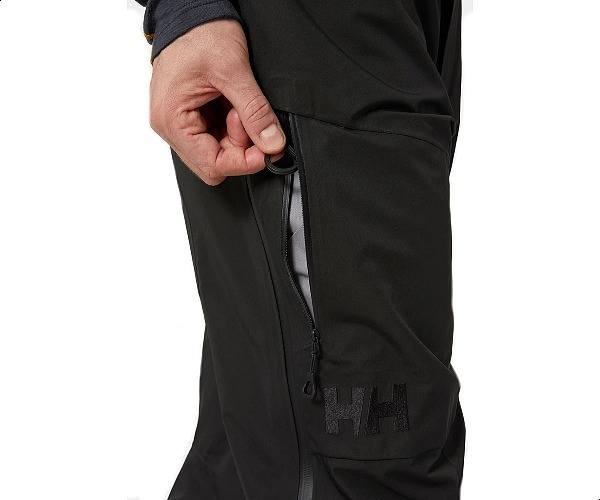 Meanwhile, my wife wore the Women's Verglas 2L Ripstop Shell Pants which are performance waterproof/breathable pants with windproof HELLY TECH® Performance construction. Made with an extra sturdy ripstop fabric that will endure for many years to come, they're responsibly made with the certified bluesign® textile manufacturing process, which improves safety and reduces waste in every step of the clothing supply chain. And they are exceptional performers when it comes to repelling water and keeping you dry.
For an effective mid layer, the Men's LIFALOFT™ Air Insulated Jacket is a super-breathable, warm and light insulated jacket that excels in cold weather, particularly during high-output pursuits.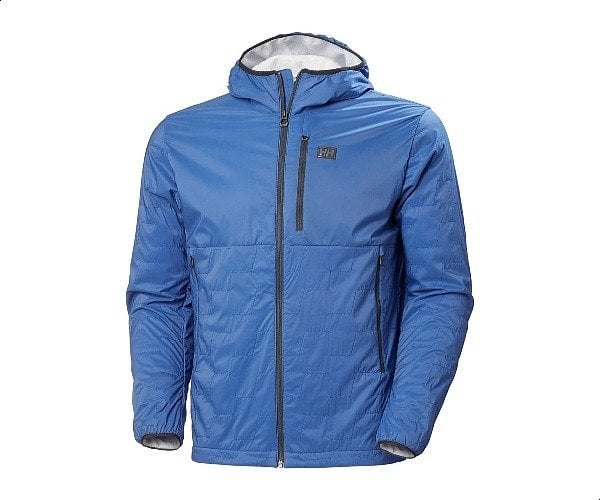 And the really great thing about this is that all this performance and added warmth comes with negligible weight – just 335g to be precise. Skiers will appreciate the fact that the hood fits under helmets, and the pockets are nice and roomy. It's pictured here at Jökulsárlón Glacier Lagoon.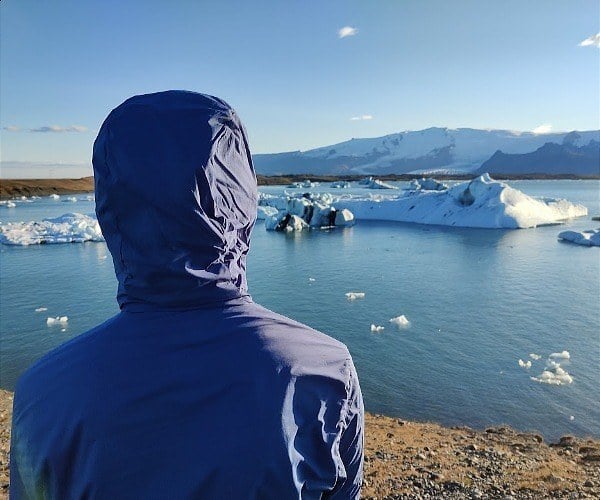 There's also a Women's LIFALOFT™ Air Hooded Insulated Jacket. Like it's male counterpart, it is breathable, warm and lightweight, making it perfectly designed for any exertive activities such as climbing a mountain. Helly Hansen's LIFALOFT™ Air technology is truly amazing at delivering breathable warmth without the weight.
For a marginally bulkier but still lightweight (450g) alternative to this mid layer, we loved the Men's HP Insulator Jacket which will keep you really snug. This water-repellent, breathable insulator jacket comes with softshell panels for comfort all year round and the insulation is strategically body-mapped to focus on your core. The sleeves and shoulder feature a raglan cut for maximum freedom of movement. As it happens, I've just returned from walking the dog with it on, and it really is super-toasty!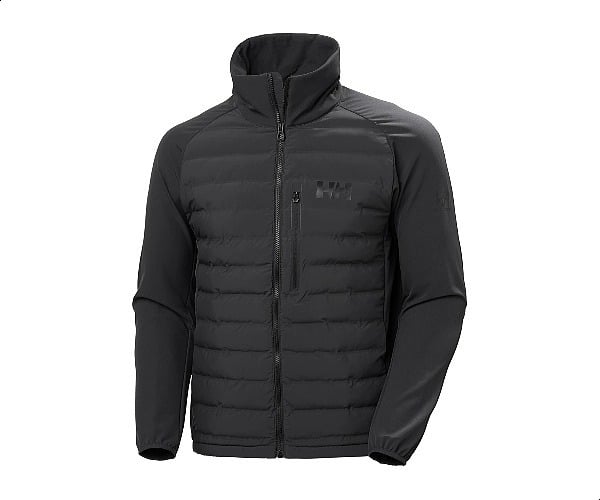 For more casual Helly Hansen wear, we have the lightweight Men's Nord Graphic Crew Sweatshirt which comes in four colours – deep fjord (pictured), darkest spruce, ebony or grey melang.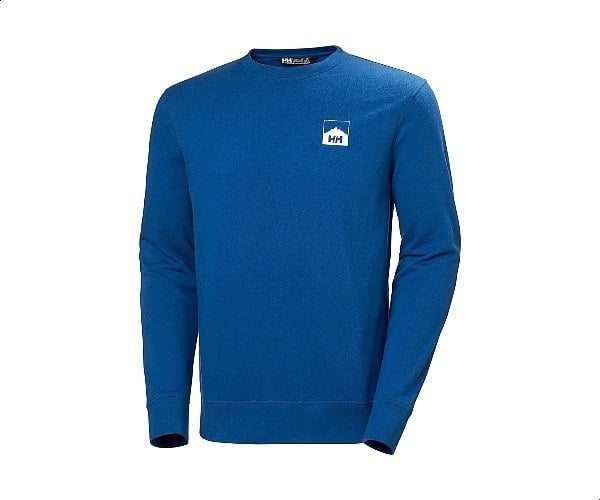 It's a really comfortable, classic cotton mix (80% cotton, 20% polyester) crew neck style sweatshirt, perfect for everyday wear, with the Helly Hansen® Nord graphic across the chest, inspired by the brand's home in Norway. It's shown here whilst having lunch at Radisson Blu 1919 Hotel's Brut Restaurant.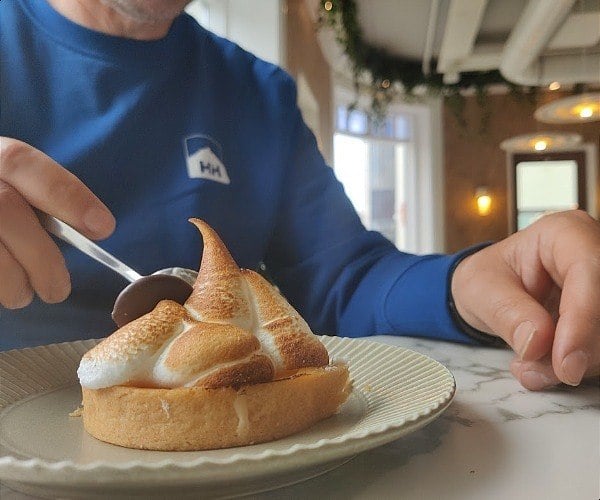 For something with more wicking properties, go for the Men's Verglas Light Hoodie. This ultra-soft, thin stretch hoodie is perfect for the trail and the city. The wicking properties of its lightweight fabric help move sweat away from the body.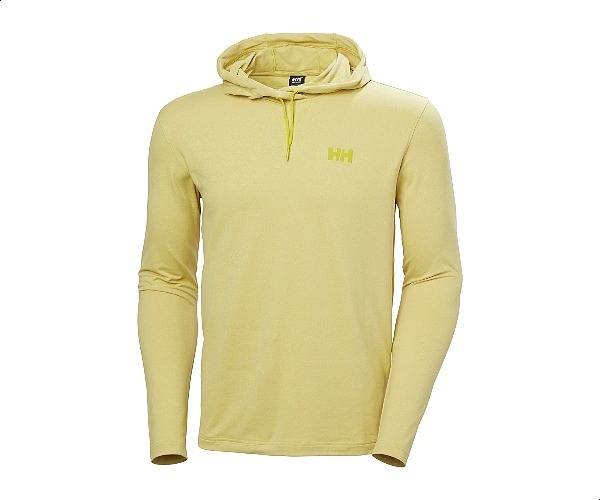 It's pictured here in light olive at the Kaffi Grandi coffee house, whilst waiting for Reykjavik's Flyover Iceland experience, but also available in dusty blue or ebony.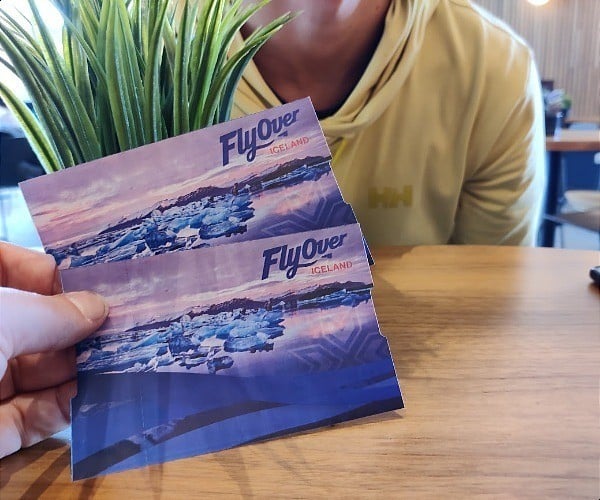 Returning to jackets briefly, the Men's Pursuit Rain Jacket is Helly Hansen's best-selling, lightweight, waterproof/breathable rain jacket with bold colour-blocking.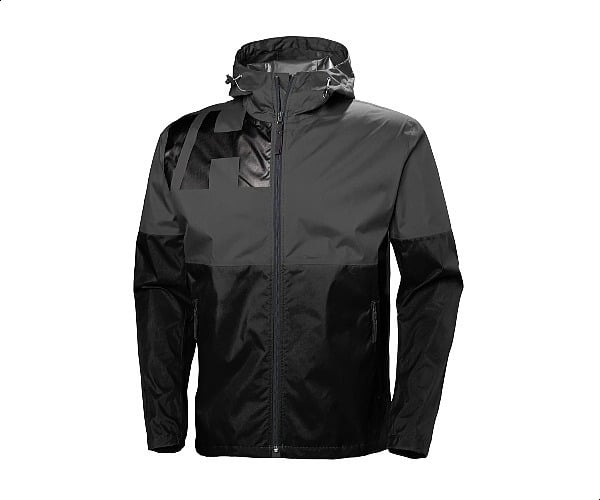 It is a favourite rain jacket among city commuters who want to stay dry while looking good, with statement colour-blocking and bold logos on the front and back for a modern urban look, but it also performs well in much more rigorous environments thanks to its use of the trusted Helly Tech® Protection system. The hood and bottom hem are adjustable for a custom fit, and it's pictured here, along with the Odin 9 World Infinity Shell Pants, on the walk to Iceland's famous plane wreck which you can just see in the distance.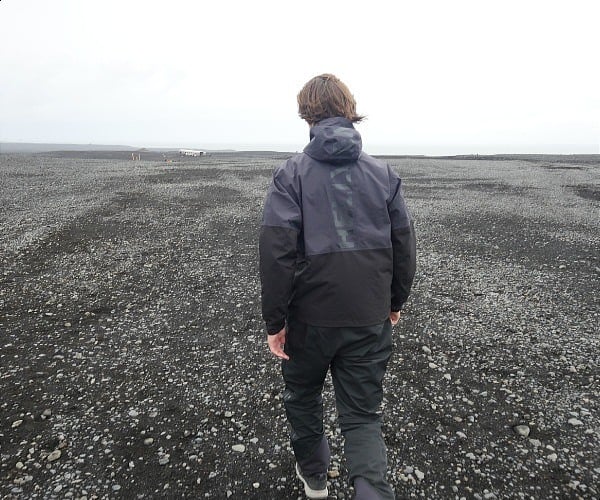 For a lighter, warmer insulated jacket, the Women's Rapide LIFALOFT™ Air Jacket offers durability and design for power hiking. It was designed for extreme mountain adventures where you need breathable warmth, protection and unrestricted movement. It weighs just 290g and combines an extremely durable outer fabric and light, warm LIFALOFT™ insulation with water-repellent properties that offer protection from light rain. This extremely versatile jacket also features a chin guard, hand pockets and stash pockets, plus an adjustable bottom hem with a drawcord.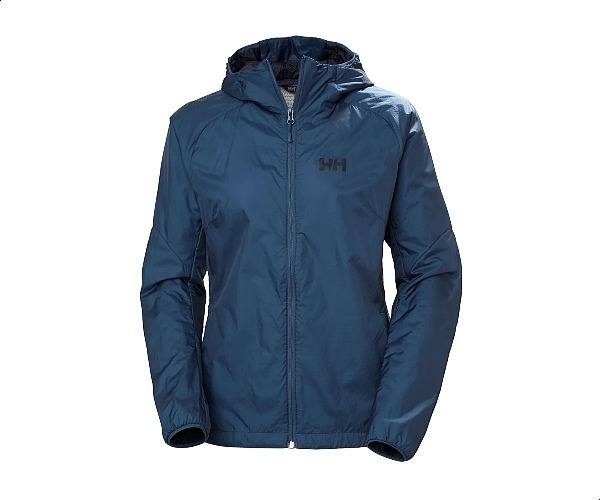 For the ultimate in light garments, at only 150g, the Men's Tech Trail T-Shirt is made for performance. On warmer days, it enables you to carry the bare minimum on the trail. It's ultralight and comfortable and has wicking properties that move moisture away from your skin, plus 4-way stretch for your freedom of movement, meaning it can also work well as a running top.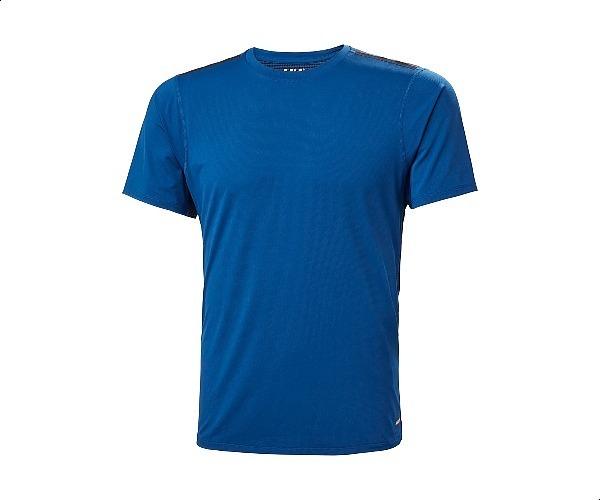 Talking of trails, did you know Helly Hansen also does a range of functional and innovative footwear? From winter boots to trail and hiking shoes, they've got it covered. We opted for the versatility of hiking shoes that gave us sufficient support for light hikes, but that could equally be worn on a short café stop.
The Men's Cascade Low-Cut Helly Tech® Hiking Shoes are lightweight, stable and well-cushioned, but also fully waterproof and featuring the Helly Tech® membrane. In fact, they are packed with a host of Helly Hansen technical performance features including a protective HH Pro-Guard toe and Heel-cap, HH Max Comfort insole, HH Power Stride Midsole and the HH Surround-Grip outsole feature.
The end result is a shoe that will keep you sure footed on all terrain in all types of conditions. Here is it with a crampon fitted for extra traction within an ice cave on the margin of the Mýrdalsjökull glacier.
The Women's Switchback Trail Helly Tech® Low-Cut Hiking Boots are similar in style and performance. It boasts beautiful weathertight suedes and a similar slew of Helly Hansen technical specifications (HellyTech® WATERPROOF, HH® Quick Dry, HH® Seam-Shield, HH® Max-Vent, HH® Pro Guard, HH® Power-Stride, HH® Free-Flex, HH® Arch-Brace, HH® Max-Comfort Insole, HH® Comfort Insole, HH® Max-Grip, HH® Tough-Wear and HH® Surround-Grip).
With this exhaustive list of features, it's little wonder that well-cushioned low-cut walking boot offers great traction on rough terrain such as over this very uneven lava field.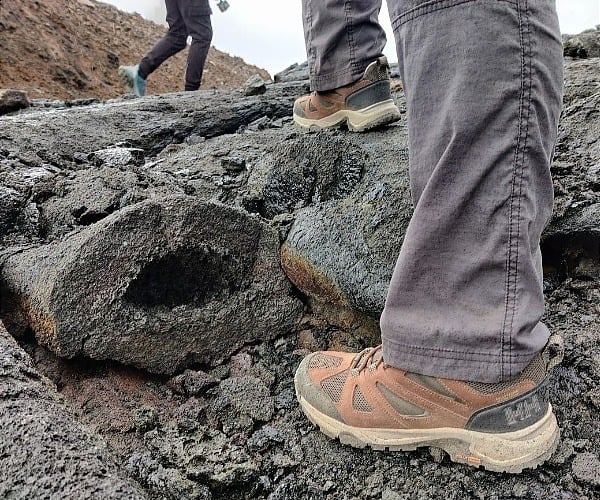 If you're heading to Iceland and want to be equipped with the best performance apparel on the market, you could do well to look at the Helly Hansen range. They have made huge strides in terms of technical advancements in recent years, producing clothing that not only performs superbly well – and lasts – but that is also using materials with the lowest environmental impact, consistent with the brand's membership of the Sustainable Apparel Coalition (SAC).
All of what we have described here would live up to much harsher conditions than we experienced on our trip to Iceland, but it was reassuring to know that we would be cosy and comfortable no matter what the weather threw at us. There were cooler and wetter days, but at no point did we ever feel that we weren't more than fully protected.
Planning a trip to Iceland yourself? You can watch a video from our trip to Iceland here:
Disclosure: Our trip to Iceland was also sponsored by Helly Hansen.