By
Efrat Sagi-Ofir
on Jan 02, 2023 in
Asia
,
Australia
,
China
,
Europe
,
Florida
,
France
,
Hong Kong
,
Illinois
,
Israel
,
Italy
,
Louisiana
,
Middle East
,
North America
,
Oceania
,
Regions
,
United Kingdom
,
USA
,
Western Europe
,
Worldwide
Have you ever wondered how a place like Paris or Rome got its name? Well, some of the most famous cities across the globe have pretty interesting stories behind them. So here are 9 famous cities and the stories of how they got their names – it might give you some inspiration on your next trip!
Rome
A city whose name is shrouded in myth and legend. Rome's name comes from the story of the Roman god of war, Mars' twin sons: Romulus and Remus. Both of whom were kidnaped by a vengeful uncle and left to fend for themselves in the Tiber River. But they were saved by a she-wolf, who raised them until they were instructed to build a city on the spot where they were rescued: Rome.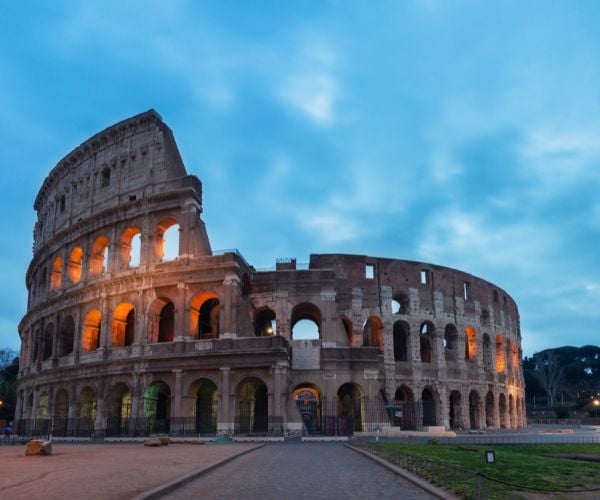 Similarly, to the ruins that still stand in the city, the story behind how Rome got its name is rooted in something ancient and immortal – fitting since Rome is also known as The Eternal City. Famed for its ancient history, Rome's ruins draw millions of tourists annually. Of course, the Colosseum is the most notable – nearly 2000 years old, it remains the largest standing amphitheatre in the world (despite its age). So if and when you find yourself in Rome, do yourself a favour and visit the Colosseum . . .
New Orleans
New Orleans was founded in the year 1719 by French colonists, who named it Nouvelle-Orléans in honour of Phillippe, Duke of Orleans (Regent of France at the time of the city's founding). When it comes to famous places, New Orleans is a cut above the rest – having been described as the "most unique" city in the United States. Thanks to its cross-cultural and multilingual heritage.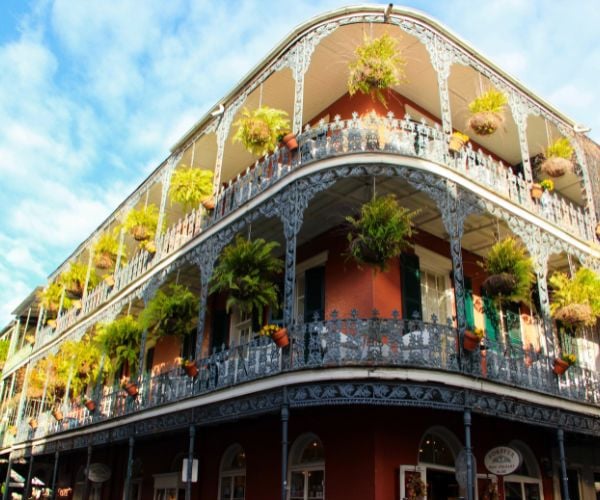 Otherwise known as The Big Easy, New Orleans is renowned for its one-of-a-kind culture: including its distinct music, Creole and fusion cuisine, interesting dialects, and annual celebrations and festivals (like the iconic Mardi Gras). The French Quarter is the historic heart of New Orleans – known for its French and Spanish Creole architecture and its vibrant nightlife along Bourbon Street – this should be your first stop when you arrive in New Orleans.
Tel Aviv
Formerly a Jewish settlement in then-Palestine, the original name of Tel Aviv was Ahuzat Baeit: "housing settlement". And it probably wouldn't have featured on this list if settlers hadn't decided to mix things up in the new-meets-old vision of Theodore Herzl's 1902 novel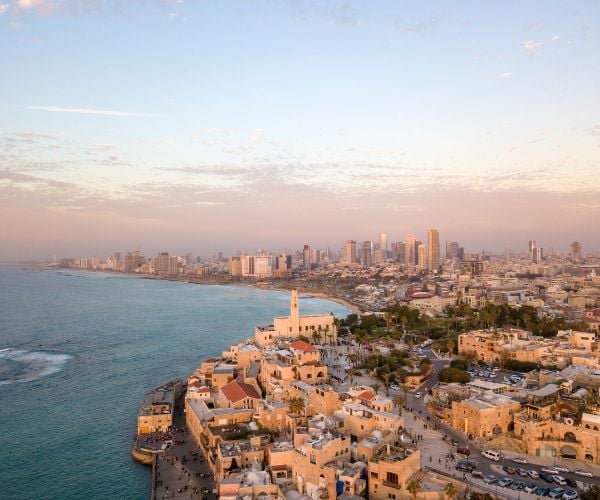 Altneuland (Old-New Land). In this novel, the name is derived from combining the Hebrew word for spring, "Aviv", with the word "Tel" to mean "man-made hill."
The first Hebrew city is world famous for its diverse and vibrant cultural scene. Foodies and party animals will be spoilt for choice when it comes to Tel Aviv's magnificent restaurants and nightlife. Make sure you soak up as much of its world-class café culture as you possibly can during the day. Once the sun sets, you'll soon discover that this Israeli city is bursting with trendy bars and high-end clubs.
Sydney
In 1788, Captain Arthur Phillip found a supply of fresh water for his thirsty fleet (including the first 380 convicts brought to Australia) in a cover near Port Jackson. Today this port is known as Sydney Harbor. The Captain initially wanted to name his new discovery Albion (a poetic name for England) but then decided to name the bay Sydney Cove, after the Secretary of State, Lord Sydney. Funnily enough, the city's namesake never stepped foot in Australia!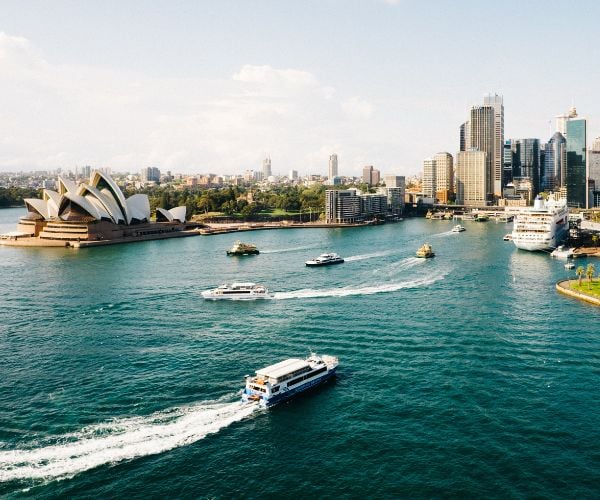 Sydney is well-known for its iconic Opera House. Located on the banks of Sydney Harbor, the multi-venue performing arts center is widely regarded as one of the world's most famous and distinctive buildings, and a masterpiece of 20th-century architecture! In fact, no tourist advertisement or postcard for the city is without the iconic white sail-like roof waves.
Chicago
It might be known as the Windy City, but its name has a very fragrant origin… Chicago comes from the French pronunciation of shikaakwa – a word for "wild garlic" in the language of the Miami-Illinois Native American tribe. And before the banks of Lake Michigan were lined with concrete and tram tracks, it was a low-lying swampland ripe for the cultivation of produce like garlic and onions. Maybe this has something to do with so much delicious Italian food coming out of Chicago!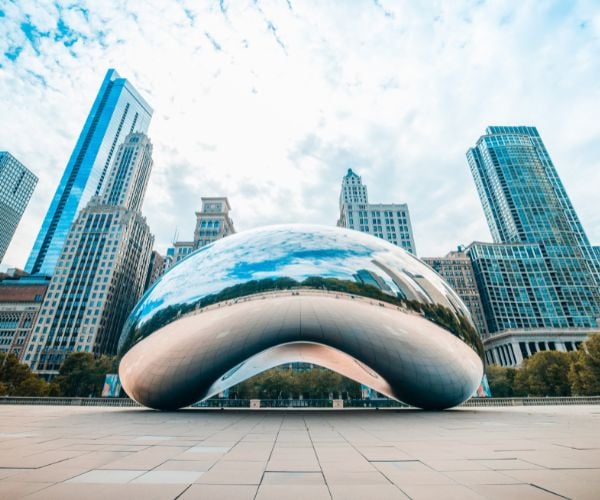 Chicago is famous for its stunning skyscraper-filled skylines, deep-dish pizza, and of course the iconic Cloud Gate sculpture at Millennium Park – you might better know it as the Chicago Bean. Completed in 2003 by artist Sir Anish Kapoor, the shiny bean-shaped structure attracts visitors from all over who take incredible pictures with the reflective piece.
Paris
Would you believe me if I told you the name behind The City of Lights has roots in an ancient tribe? That's right. Paris was named after the Celtic Parisii tribe (a Gaelic tribe from the Iron Age and the Roman period) who were the first to inhabit the island in the middle of the Seine, around the middle of the third century BC. Although some claim that the name stems from a Latin word meaning "the land of surly waters".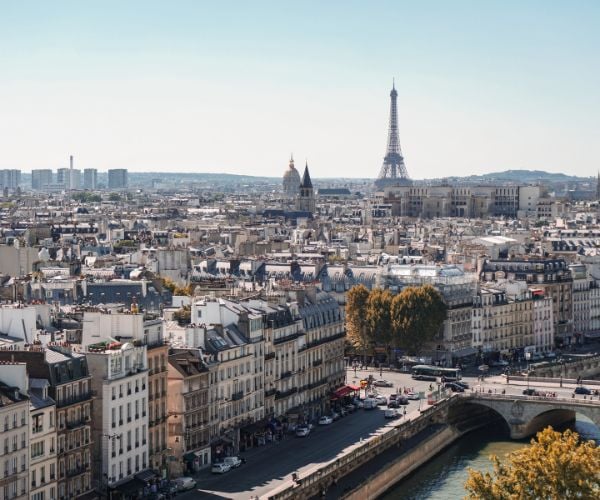 As far as famous cities and their attractions go, this one might be cliché, but you can't dispute its iconic charm: The Eiffel Tower. The wrought-iron lattice structure towers over the Champs de Mars and continues to dazzle spectators without fail. Paris is famed for "la dame de fer" – French for "Iron Lady" – and once you set your sights on her, it'll be love at first sight.
---
IMPORTANT NOTICE:
If you are reading this article anywhere other than on A Luxury Travel Blog, then the chances are that this content has been stolen without permission.
Please make a note of the web address above and contact A Luxury Travel Blog to advise them of this issue.
Thank you for your help in combatting content theft.
---
Miami
Named after the Mayaimi (a tribe living near Lake Okeechobee until the 17th or 18th century), the coastal metropolis of Miami is yet another city name with Native American roots. The tribe occupied the hotbed of southern Florida around 2,000 years before contact with Europeans, and evidence of a thriving village of hundreds of people dates to 500-600 BCE. Fun fact: Miami is the only major city in the United States founded by a woman.
Surely, famous cities with stunning beaches and incredible nightlife take the cake? Well, Miami lets you have your cake and eat it too. South Beach is easily one of the most beautiful coastlines in the United States. Offering a lively spot if you're looking for some glitz and glam and to enjoy a host of waterside activities. Make sure you traverse the length of Ocean Drive, Miami's legendary and glamorous thoroughfare in South Beach. Experience unique art deco hotels, restaurants, and bars – and of course, people-watching at its best!
Hong Kong
This next city is one of the most densely populated places in the world. Today, its name reeks of irony. You see, Hong Kong's name derives from the Cantonese pronunciation of characters that mean "fragrant harbour. And no, they didn't foresee the smell of commercial freighters hundreds of years ahead of time… the name is likely a nod to Hong Kong's early role as a port from which they exported native agarwood to the northern provinces, where it was used to make fragrances and added to wine/liquor for flavour.
Hong Kong is bursting with attractions, but one that is both world-famous and culturally inclined is The Big Buddha. Completed in 1993, the statue's base is a model of the Altar of Heaven or Earthly Mount of Tian Tan, the Temple of Heaven in Beijing, and symbolizes the harmonious relationship between man and nature, people, and faith.
London
While myths abound about exiled Trojans and a guy named King Lud, the name of this famous English city actually originates from the Romans who founded the settlement around 43AD and dubbed it Londinium. What is Londinium, you ask? A form of the Celtic name for the city, which is believed to have either been the name of a local chief or a derivative of "lond", the Celtic word for "wild".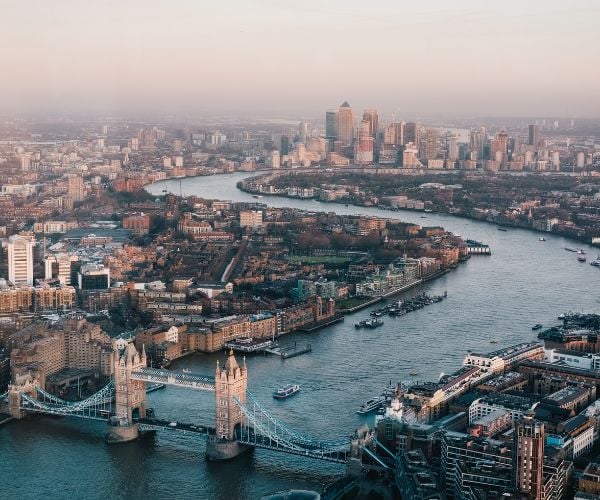 Famous cities like London are filled with attractions – but you can easily take in many of them if you go to the city center. Your best bet for getting a taste of London is to visit Westminster in Central London. Take in Westminster Abbey, the House of Parliament, and Big Ben, then take a stroll through Hyde Park, and visit Buckingham Palace – all in one district!
And there you have it – some of the most interesting stories behind famous city names. Which one has your favourite origin story?
Efrat Sagi-Ofir is CRO & Founder of Air Doctor. Air Doctor is a startup that connects travelers to a global network of 20,000 local medical doctors through an easy-to-use app, to receive appropriate medical care from anywhere in the world.
If you would like to be a guest blogger on A Luxury Travel Blog in order to raise your profile, please contact us.