8 ways to immerse yourself in America's natural wonders
The United States has so much to offer in terms of natural beauty. Leave your gadgets, calendars and busy life behind to immerse yourself in America's natural wonders and emerge on the other side with a clear mind and fresh perspective.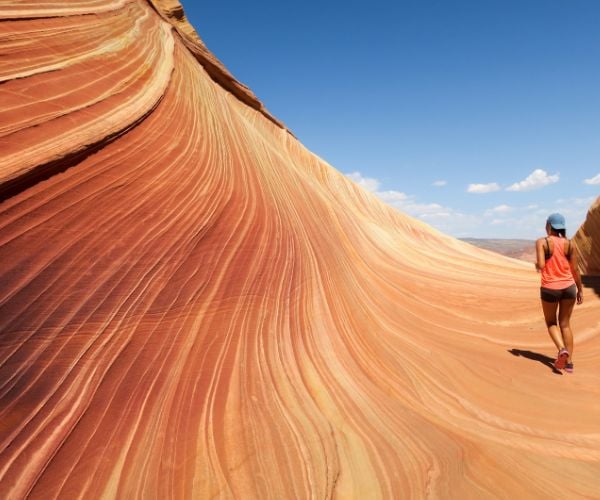 Reconnect with nature in America's forests, deserts, mountains, and beaches. Hike beautiful pathways through the woods. Find trails that follow abandoned rail lines. Pause at serene lakes and bays for quiet contemplation. Or go camping for the night at a national park.
Hike the Appalachian Trail
The Appalachian Trail, the world's longest hiking trail, stretches across 14 states, from Springer Mountain in Georgia to Mount Katahdin in Maine. More than 3 million people visit the Trail each year. And over 3 000 attempt to "thru-hike" the entire trail in a year. People come to the A.T. (as it is known) for several reasons, including reconnecting with nature and living a simpler life.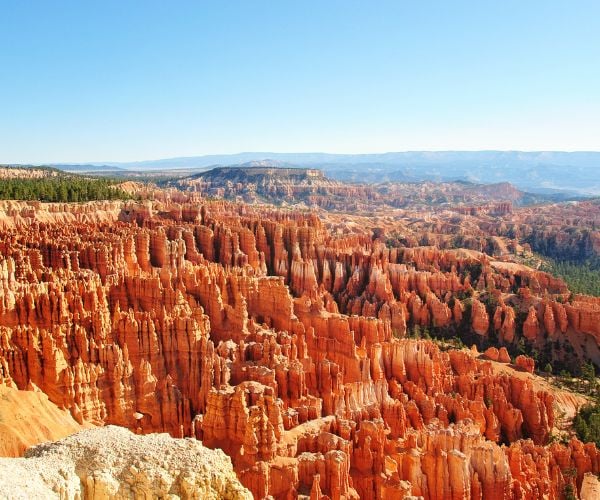 Thru-hikers take five to seven months to walk its 3-531-kilometre length. But there's no reason why you shouldn't explore it for a day. You'll get a taste of one of the world's most epic hiking routes. Virginia has the most kilometres of the Trail, while West Virginia has the fewest. The best states to hike in are Maryland and West Virginia, while New Hampshire and Maine are the most challenging ones. The total elevation gain of hiking the entire AT is equivalent to ascending Mt. Everest 16 times. The Appalachian Trail runs through six National Park Service units, including the Great Smoky Mountains and Bryce Canyon.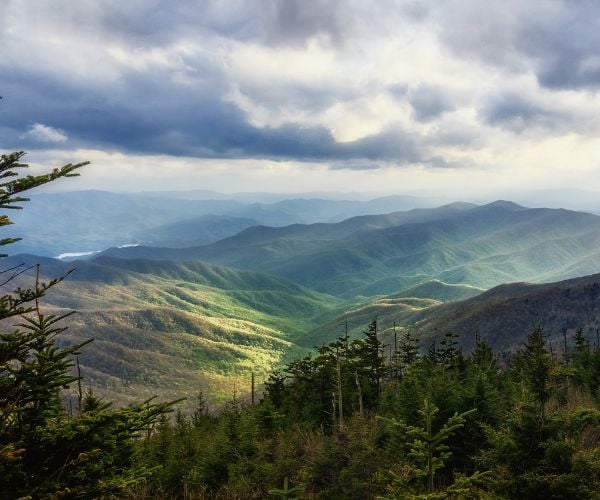 Trail-blazing in Cape Cod
Ride, walk, or run through six Cape Cod communities while following the Cape Cod Rail Trail. There's lots to see and do along the 40-kilometre trail, including state and national parks. Short roadside detours lead to beaches, including Coast Guard Beach at the end of the Nauset Bike Trail in Cape Cod National Seashore.
The route provides access to Cape Cod's seaports, sandy beaches, exquisite seafood, and a diversified environment of salt marshes, pine forests, and cranberry bogs. The trail is paved and relatively flat, making it a popular destination for families and recreational bicyclists. The path follows 19th-century train routes that transported holidaymakers from Boston and New York City to the once-remote peninsula.
A monumental journey
Monument Valley, located in Northern Arizona, is a cluster of crimson mesas and towering sandstone buttes that capture colours found only in nature. The sandstone towers spread over Monument Valley Navajo Tribal Park have appeared in many Hollywood films as an iconic symbol of the American West. The breathtaking visual grandeur of Arizona's clean desert landscape reflects the tribal communities' appreciation for the land.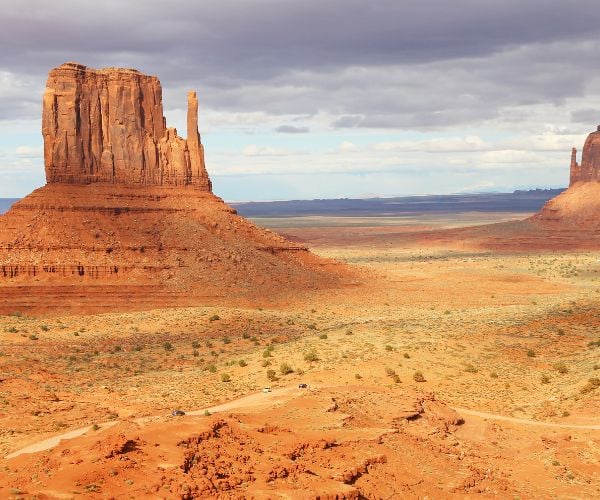 A Navajo guide will take you on a guided jeep tour of the 27-kilometre circular road, or you can listen to a discussion about the constellations under the stars. Or embark on the valley's only public hike, a 5-kilometre loop track that leads to Mitten Butte, one of the most iconic features of the American West.
Fall for a colour explosion
Across the United States, beautiful autumn foliage appears in vibrant colours. Take a road trip to view kaleidoscope displays of orange, red, and gold light up the mountains and valleys of New England. But you can also find fantastic colour explosions in New York, Georgia, North Carolina, Arkansas, Maryland, Pennsylvania, Colorado, and Oregon, among other places.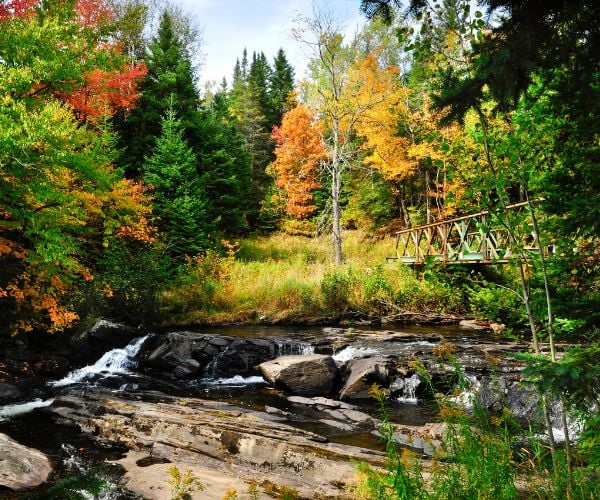 A golden adventure in the Sierra Nevada!
Tuolumne County, California, combines American history and nature. After a day exploring the calm Hetch Hetchy Reservoir in Yosemite National Park or hiking and skiing in the High Sierra, gold rush villages like Groveland offer friendly accommodations and delicious meals.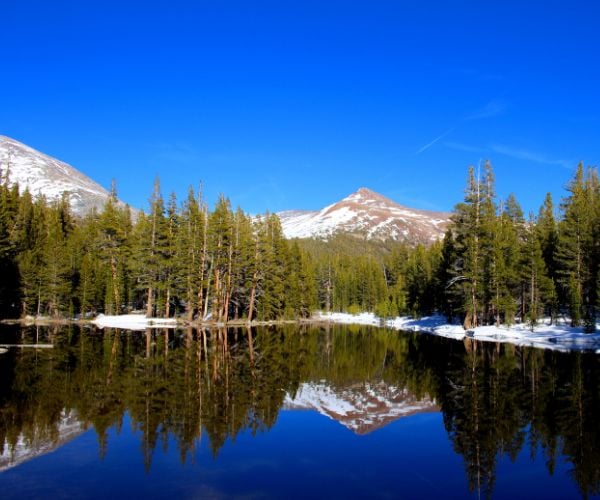 Tuolumne County, located about two and a half hours east of the San Francisco Bay Area, is conveniently accessible year-round for all-season fun, adventure, and memory-making experiences. Enjoy various outdoor activities, state and national parks, sightseeing, stargazing, shopping, wine sampling, relaxing, and more. The gold rush may be over, but Tuolumne's natural beauties remain.
America's Great Lakes
The largest group of freshwater lakes on earth, America's Great Lakes – Superior, Michigan, Huron, Erie and Ontario – are a magnet for nature lovers who can cycle, canoe, kayak or cruise their shores, inlets and islands.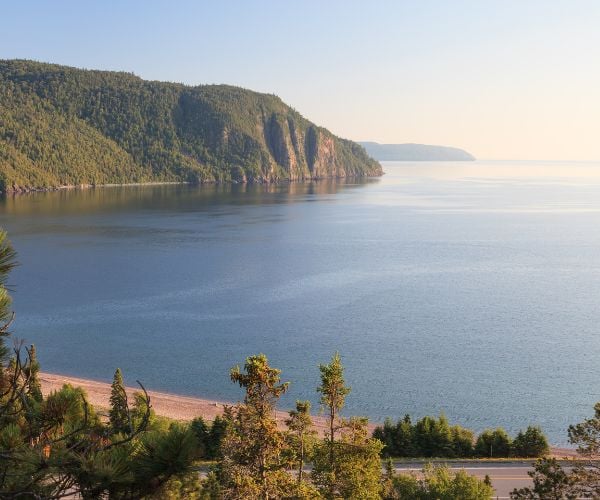 The Great Lakes are breathtaking. Beautiful scenery with islands, beaches, and the Escarpment. The Great Lakes Area is home to one of the most popular and well-known Canadian tourist destinations. Niagara Falls is on the Niagara River, which drains Lake Erie into Lake Ontario.
The largest of the Great Lakes, Lake Superior, is also America's and the world's largest lake in terms of surface area (though only the third-largest by volume). It's nearly the size of South Carolina and contains more water than the other four Great Lakes combined.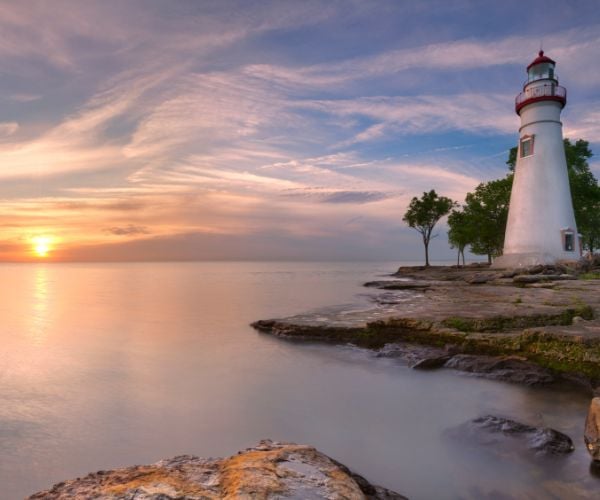 Sail the Chesapeake Bay
Experienced mariners and beginners will enjoy exploring Chesapeake Bay from the 'Sailing Capital of the U.S.', Annapolis. Maryland's nautical metropolis provides boat trips, sailing lessons, and paddling through gorgeous streams.
Sailing is a classic Chesapeake experience, and there are numerous venues and ways to enjoy it. Take a spirited sailboat cruise over the Bay with the breeze behind you and the sun on your face. Book a charter and anchor in a cove for a relaxed, fun-filled day of swimming and fishing, or take a tour onboard a vintage workboat like a skipjack to learn about the history of this crucial and significant river.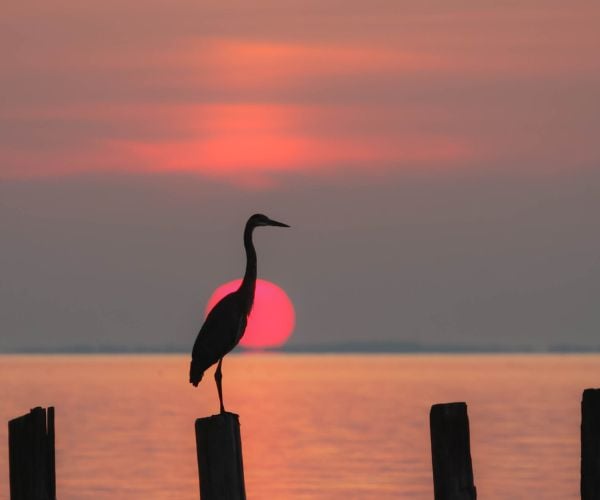 ---
IMPORTANT NOTICE:
If you are reading this article anywhere other than on A Luxury Travel Blog, then the chances are that this content has been stolen without permission.
Please make a note of the web address above and contact A Luxury Travel Blog to advise them of this issue.
Thank you for your help in combatting content theft.
---
Washington's North Cascades
An alpine scene awaits you less than three hours from Seattle. Explore rugged peaks topped by over 300 glaciers. Listen to the sounds of cascading rivers in forested valleys. Witness a landscape that is affected by the Earth's shifting climate. Be surrounded by towering evergreens, incredible waterfalls, and around 140 back-country campsites.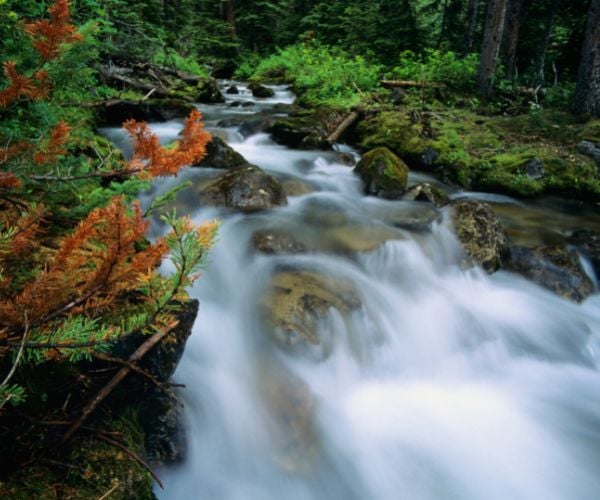 The North Cascades National Park is a fantastic location. The park's wilderness is enormous, with lush woods, high-mountain lakes, and waterfalls. Mountain goats and black bears prowl the terrain, and mobile coverage is almost non-existent. You can sleep under incredibly dark skies dotted with constellations or explore hundreds of kilometres of trails in complete isolation. Disconnect from the outside world and immerse yourself in America's natural wonders. Benefit from the beauty and calming peace that nature provides.
Andrew Morten is the Founder of Little America. Little America creates bespoke, tailored trips to the United States and Canada.
If you would like to be a guest blogger on A Luxury Travel Blog in order to raise your profile, please contact us.
Did you enjoy this article?
Receive similar content direct to your inbox.