While many travellers have no issues packing for regular holiday destinations around the world, it suddenly becomes a lot tougher when they need to fill up their suitcase and hand luggage for a trip to Antarctica. Trust me, I'm a veteran packer thanks to decades of very frequent travel yet I somehow also wondered what was really imperative to take along and what would eventually be useless when visiting Antarctica. To make it easier for all those who are interested or already booked an expedition cruise to the white continent, I'll make a list of items you really need to pack or at least consider taking along following my personal experience (see my posts here and here). After all, it's not like there's a lot of shopping opportunities in Antarctica so you better be well prepared.
Skin protection
It might not be the first thing you grab when packing for one of the coldest places on earth, but your skin will be grateful if you protect it from the dry and freezing conditions you're about to expose it too. Hence why quality hand-and body lotions are essential on this list as they will assure your skin doesn't dry out. Also lip balm and a proper suncream need to be taken along cause when the sun shines, those UV rays will have loads of pleasure to try and turn you into a red lobster in no time. I personally got recommended products from Humdakin to protect my skin as all its products are sustainable and allergy friendly, and as I have a very sensitive skin I didn't want to take any risk. Truth be told, they really did a great job and my hands were as soft as a baby's bum, even after a few weeks in the cold. Especially the hand lotion was my favourite and I could instantly tell it was a quality product. I'm planning to discover more of their product line as my skin is still thankful till this day.
Eye protection
While most of us always have a pair of sunglasses with us, it's certainly a must when you visit Antarctica where 90% of the land is covered in snow and ice and the light truly reflects on anything and everything. And don't forget, you're mostly on the ship or a zodiac so the reflection from the sun rays on the water makes it double as tricky! Due to the ozone holes the UV rays often get free play and as a result they are much stronger than what we're used to in the more civilised world. So make sure you have a decent pair of sunnies with you at all time. Many even use ski goggles and when the weather isn't ideal they certainly come in handy.
Binoculars
As Antarctica isn't exactly a zoo, you'll soon realise not all the wildlife pops up in front of you but rather prefers to stay in the background. Especially whales and birds can be hard to identify from a distance. Hence why a good pair of binoculars is a must. It allows you to marvel some of the worlds most elusive creatures in much more detail. That is at least if you take decent ones cause those cheaper ones you find in the general stores often lack the quality glass you need to truly enjoy the view in almost high definition. Since my first experience with a pair of Swarovski Optik binoculars in the Okavango Delta years ago, I haven't found anything that equals the quality. So on my trip to the white desert I didn't even have to consider any other option and went for the CL Companion Nomad 10×30. Not only because I like the luxurious look and feel of the leather armouring, but also because it is light (a mere 500 grams) and most importantly very compact. And boy did it deliver! Ergonomically a dream to use and I hardly missed any wildlife with it. It was once again a testimony of the craftsmanship that goes into these beautiful objects and there's literally nothing quite like it.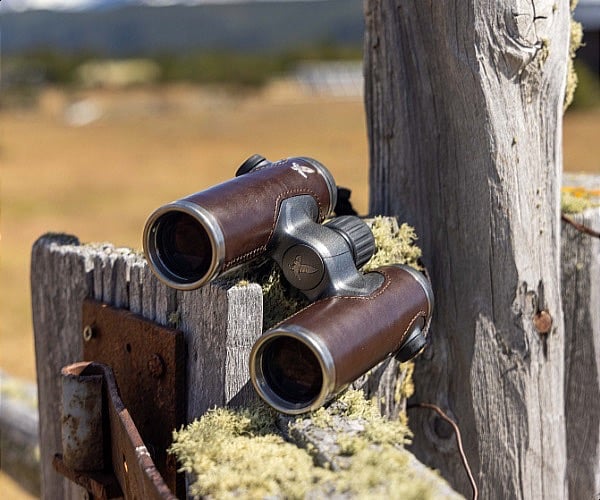 Boots and socks
Maybe the most pivotal items out of the whole list, as nobody likes to have cold and wet feet. Luckily, most expedition cruise lines provide waterproof boots which you can use for the duration of your stay onboard. This really makes a huge difference when it comes to your suitcase cause those things are massive and aren't really lightweight either. For those who also visit the Falkland Islands during their cruise, you might want to pack some waterproof trekking shoes, as on these islands you'll rarely have a very wet landing with the zodiac. For socks I can advise to take some merino ones, as they really keep your feet warm while equally being very odor-friendly. Some people even used 2 pairs of socks during my expedition but in my personal experience that rarely makes a huge difference. Then again, I rarely get cold feet.
Waterproof watch
All of your landings on Antarctica have a specific time limit depending on many factors but being able to keep an eye on the time surely comes in handy. While some might check it on their phone, I prefer to wear a proper watch as those are much better suited against the cold, wet and sometimes harsh conditions you'll experience when visiting this part of the world. So make sure the watch you are wearing is waterproof and can take a hit. Remember, you're still on an expedition, not a leisurely stroll in Hyde Park. I wanted to keep the connection between my watch and Antarctica and in the end I went for the Seiko Prosper Glacier 'Save the Ocean' 1965 re-interpretation. It's a special edition inspired by Seiko's 1965 diver's watch which was worn by the Japanese members of the Japanese Antarctica Expedition in 1966 until 1969. The Glacier special edition did it for me and the blue watch face perfectly suited my style. It's also very durable and reliable, and when I was using it in Antarctica it really felt like it came back home, as if it always belonged there. And when I check the time nowadays it's always a friendly reminder of that epic trip to the 7th continent.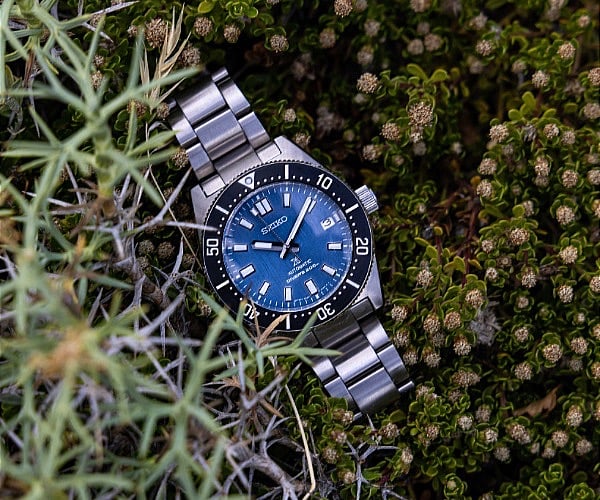 ---
IMPORTANT NOTICE:
If you are reading this article anywhere other than on A Luxury Travel Blog, then the chances are that this content has been stolen without permission.
Please make a note of the web address above and contact A Luxury Travel Blog to advise them of this issue.
Thank you for your help in combatting content theft.
---
Base layers
Anyone who's been will tell you;"use base layers". I can't fault them and even during the summer months the weather sometimes turns for the worst and you'll be craving for every ounce of warmth you can find. Again merino wool is the way to go and I suggest you bring a few long sleeved tops and leggings in order to alternate while the other ones are in the laundry. Some ships even have a laundry room onboard so there's really no excuse not to wear clean base layers at all time.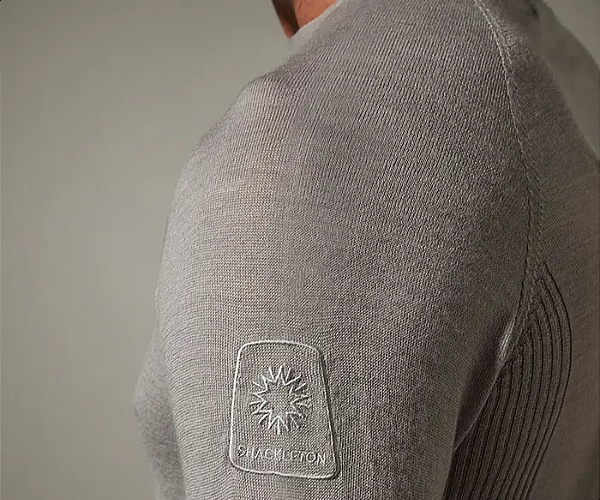 Thick sweater
While base layers, t-shirts and parka's (more on that later) will give you some great protection from the cold, I do recommend packing one or two thick sweaters. Zodiac rides are never really warm, but sometimes you'll notice once you arrived on land it's much warmer than what you've anticipated and you quickly want to zip open that parka that kept you warm and dry on the water but now feels like it is roasting you alive (slightly exaggerated but you know what I mean). That's when a thick sweater really works it magic cause it's still keeping you warm but without overdoing it. For me this trip was the perfect opportunity to get myself some of the Shackleton menswear brand thanks to its connection with the famous explorer that now rests in South-Georgia, a place often visited by many of the expedition cruises. The brand doesn't cut corners and I like that, especially in an age where it seems like a national sport to do so! Many of their clothing refers back to the famous explorer and the Hero sweater that I took with me is no exception. The basketweave design on the lambswool roll-neck sweater is very similar to the one Sir Ernest Shackleton wore a century ago. As my expedition was going to visit his grave, I thought it would only be fitting if I would wear it in honour of him. Our itinerary however changed slightly last minute but I'm keeping my promise and I'm planning to pay his grave a visit in the near future while wearing my sweater. I really enjoyed the high quality the brand stands for and it kept me warm whenever needed, something Shackleton would have appreciated himself too.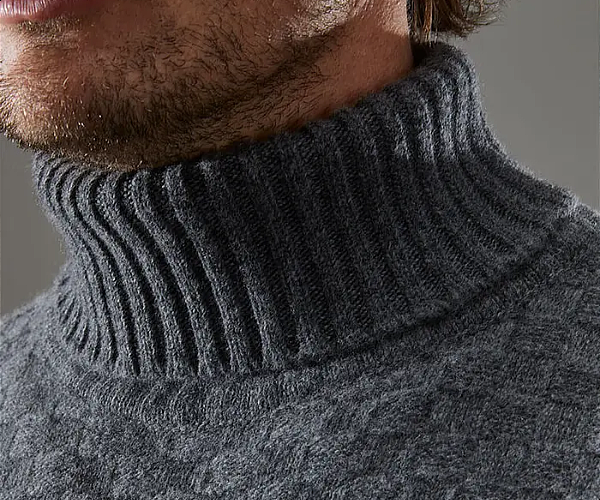 Camera gear
This is a big one! You're really going to try everything possible to capture the moment, the vastness and unique wildlife that Antarctica holds. While it is near impossible to truly translate all the feelings you get when visiting this part of the world into an image, it sure helps if you have a proper camera with you. I know, many will be happy enough with the camera on their phones, yet those pictures are nothing compared to those shot with the real deal. Everybody has their favourite brand, be it Sony, Nikon, Fuji, Canon or any other well known producer, and for me it has always been Canon. I took my EOS R5 and EOS R with me together with just two lenses, the 24-105mm and the 100-500mm. Reason why I only took 2 of each is because I didn't want to change lenses once outside the ship as weather conditions can be tricky + every time you swap lenses in the open air there's a risk something might fly into the body damaging some of the very sensitive parts inside. Important is also the fact that your gear needs to be weather sealed, cause the chances of getting wet are close to 100%. Besides all of this you certainly want to take along plenty of spare batteries cause the cold climate drains them at a pace I've never seen before. And when it comes to memory cards; whatever you had in mind before leaving on the trip, just double it. You'll easily snap several hundreds of images every day. Knowing some of these expeditions are 2 to 3 weeks long, you can imagine the amount of storage space you need on those memory cards; But it will give you plenty of material to look at once you're home, instantly taking you back to that glorious white desert.
Waterproof trousers and backpack
Not much to explain here, but this clothing item will quickly become one of your favourites once you've done your first zodiac cruise and landing. Don't expect the water to be flat like a pancake every time, on the contrary, you'll often have to brace yourself when the waves crush into the zodiacs. All passengers, irrelevant of where you sit will get wet, no doubt about it but remember…you're on an expedition, not a guided tour in the Tate gallery. And if your boots, trousers and parka are going to get wet, you know your backpack is going to serve the same sentence. Luckily many expedition cruise lines hand out waterproof backpacks as a welcome gift at the beginning of your trip.
Parka
Aaaaah, the famous polar waterproof jacket that keeps you warm, dry and in most cases recognisable as most expedition cruise lines also give these to you at the start of your journey. It's practical as it saves a lot of space in your suitcase coming all the way there, but maybe anticipate a bit for your return home as you don't want to leave those quality parka's behind. It's also a great reminder of the trip and might be useful in wintertimes. For those who venture out to Antarctica on smaller ships that don't provide these, make sure you bring a parka that is waterproof and keeps you warm, even when the frosty winds try to quick-freeze you.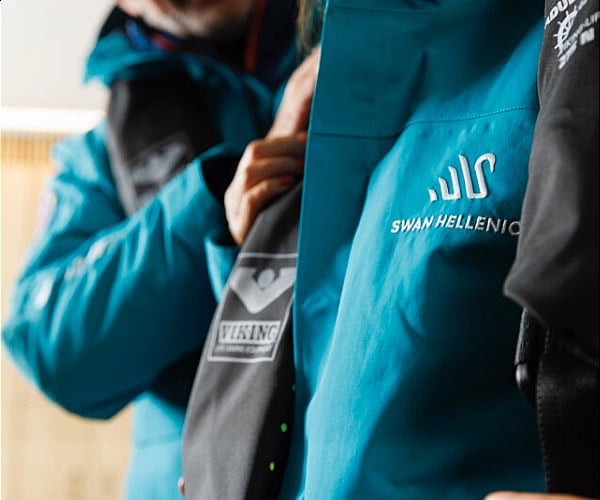 Accessories to keep you warm
There are literally countless items you can use and buy to keep your face and hands warm, but the choice is literally so overwhelming that picking the right one really becomes something personal. Just make sure you pack a beanie, neck gaiter and gloves as you will need them to brace the cold wind and sometimes icy conditions. I used two pair of gloves, one being silk liner gloves which were perfect for when I was taking pictures as they allowed me to feel all the buttons and dials while the other pair were waterproof thermal ones to keep my hands warm and dry when conditions weren't ideal.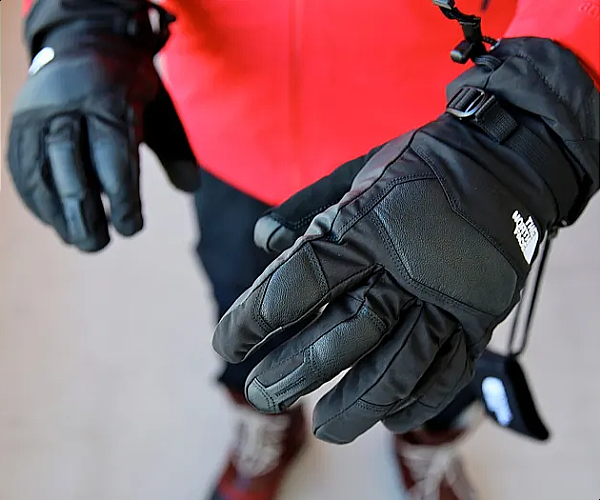 Swimwear
Last but not least, bring some swimwear cause chances are you'll be able to participate in the polar plunge which is as much as jumping in the freezing water and getting back out again before you transfer into a giant ice cube. Also, on a more comfortable note, many ships these days boast heated plunge pools and jacuzzis which you can enjoy when the weather is playing ball. It's also practical when you want to use the indoor sauna's or steam rooms. Either way, it's really going to take up 1% of your luggage space but it's certainly going to give you plenty of good times.
And there you have it, the essential list of items you can't go without when planning to visit Antarctica. Of course, it can equally be used for those visiting the Artic during the European summer even though the weather conditions might be a little bit milder. Nonetheless, while it might look like a lot of work and research that goes into the perfect items for your upcoming expedition, remember it is all worth it and then some. It's truly one of the last frontiers and it's a privilege to be able to explore this part of the world!