Although the main appeal of Orlando are the amazing theme parks such as Disney and Universal, there is actually a lot more on offer in this popular destination. It is a food and lovers paradise with some incredible high-end restaurants. There are over 7000 restaurants with an Orlando ZIP code, and many of these offer the best fine dining experience you will find anywhere in the world.
Splashing out does mean that you get to take advantage of offerings from some world-renowned chefs and can enjoy a fantastic meal in a wonderful setting. I've been doing some of my usual research and here are my ten most reassuringly expensive restaurants in Orlando, some on resort and some off. It goes without saying that all of these venues require a booking and do not accept walkups, so a little prior planning is needed to ensure that you have the best experience money can buy.
1. Soseki
Located at 955 W Fairbanks Avenue, Soseki is ranked as a one Michelin-star restaurant and officially the most expensive in the Orlando off-resort area, with a price tag of $259 per person per meal and offering food that sits in the fusion sushi arena. The head chef is Mike Collantes, and he is a creative and innovative cook who brings such unique delights as Scandinavian-style sashimi, a cured salmon and smoked mozzarella dish to his menu.
They pride themselves on using only local produce, which means that depending on supply and season, the menu items do change, but they are consistently top quality and always hit the fine dining mark. The standard meal cost of $225 covers a 15-course meal in an intimate 10-seater dining room. You should allow a good couple of hours for your meal because they have a unique serving style, and things do take time, but it is always well worth the wait. The Michelin guide says that this is the perfect place for a corporate event, birthday party or other private groups.
2. Victoria & Albert's
This is a very royal-sounding dining experience located at 4401 Floridian Way and is a Forbes travel guide five-star rated restaurant. The fixed-price menu starts at $295 per person, and it offers a delightful mix of European and American cuisine. One of Disney's finest restaurants, this dining experience is found at the Grand Floridian Resort and Spa but accepts bookings from non-guests.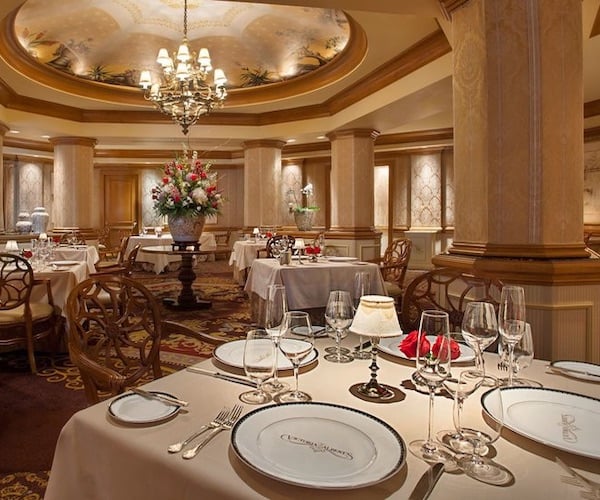 The five-star review given by Forbes Travel Guide explains that they offer an unparalleled dining experience across Disney's resorts. The plates are works of art and beautifully thought out, catering to all pallets, including optional vegetarian mains. It is an opulent and luxurious setting with theatrical personalised service that you do not want to miss. The food is of the highest standard, and the restaurant only seats about 50 people. Reservations are in demand, so you do need to book well in advance to ensure that you get your place. Remember that the dress code matches the reputation of being the jewel of the crown dining experience of Walt Disney World, so no casual holiday style attire, rather formal dinner dress.
3. Shula's Steak House
If you are looking for luxurious high-end American steakhouse dining, then Shula's Steak House is the perfect destination. Prices start at $105 per person, and it is located at 1500 Epcot Resorts Boulevard, meaning this is another Disney eatery, and the venue holds a Wine Spectator Award of Excellence. There is a very strict formal dress code and some amazing quality aged steak and fillet mignon on the menu.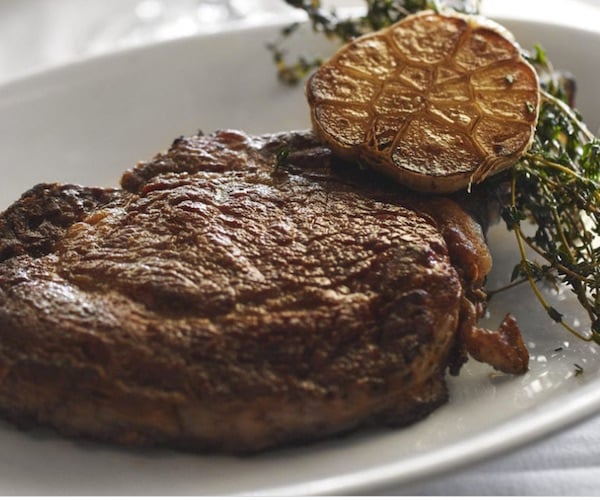 Reviews often comment on the exceptional standard of service and the pure quality of the food on offer. The awards they have received date back many years, and they just keep coming. Although they are primarily a steakhouse, they have taken into account dietary needs, and there are gluten-free menu items, as well as some vegetarian offers to ensure that all guests are catered for. Being fine dining, this is not part of the Disney dining plans, and you may not use the magic bands, Disney gift cards, or Disney quick service dine cards as payment in this location. The restaurant is dedicated to the 1972 Miami Dolphins, who had a perfect season, becoming the only NFL team in history to hold an undefeated record for the entire season. The walls are adorned with memorabilia, and the venue is named after the coach Don Shula.
4. Bull & Bear
Situated at 14200 Bonnet Creek, the Bull and Bear is another American Steakhouse offering a different experience with standard menu prices starting at $100 per person. The venue holds an OpenTable award for the Top 100 restaurants in the US. It is located within the Waldorf Astoria in Orlando and holds plenty of different awards for items on the menu.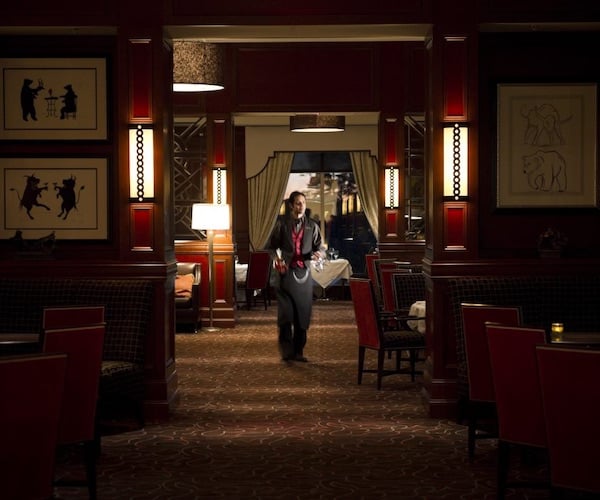 Several dishes come highly recommended, including dry-aged steak, escargot and gnocchi, and veal. Seafood lovers will also adore the Maine lobster, which is described as ultra extravagant and comfortably feeds two people. The high-quality service includes tableside preparation and knowledgeable waiters to ensure you have the best wine to accompany any meal. There is a dress code which prohibits flip-flops, shorts, hats and athletic clothing and diners are advised to dress to match the sophisticated anaesthetic. This is also an excellent location to see the fireworks display that happens over Disney World each night. Of course, you need to reserve your table window side and ensure you are dining when the fireworks are set off around 10 pm.
---
IMPORTANT NOTICE:
If you are reading this article anywhere other than on A Luxury Travel Blog, then the chances are that this content has been stolen without permission.
Please make a note of the web address above and contact A Luxury Travel Blog to advise them of this issue.
Thank you for your help in combatting content theft.
---
5. Capa Steakhouse and Bar
Another one-star Michelin-ranked venue is the Capa Steakhouse and Bar. It's found at 10100 Dream Tree Boulevard and is a steakhouse with a Spanish influence where menu prices start at $100 per person. This is another on-resort dining experience found on the top floor of the Four Seasons resort. The balcony and rooftop have amazing views over the Orlando area, and the food is out of this world.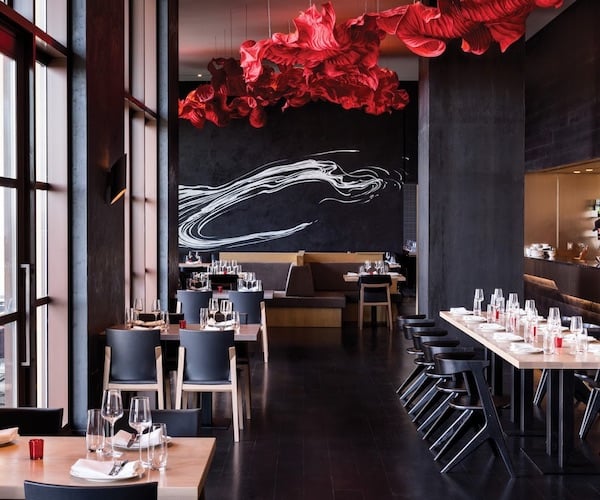 The Spanish influence is noted in the delicious tapas and the pork belly with apple butter, and patatas bravas is also a highly rated dish. One of the signature dishes is the porterhouse steak, which is a 32-ounce cut of prime beef sourced from creek stone farms in Arkansas City, Kansas. Diners can choose from a vast range of wines to accompany their meal, and Wine Enthusiast ranks the venue as one of the hundred best wine restaurants in the whole of America. The kitchen is open, and there is also a wood-burning grill where you can watch the skilled chefs preparing your meals. This is another good venue to enjoy the signature Disney firework display each evening.
6. Chatham's Place
Holding TripAdvisor's Traveller's Choice status, Chatham's Place has a menu that starts at $80 per person and is found on 7575 Drive Phillips Boulevard, located in a distinctive bright yellow building. The food is Italian, French and American and is crafted by world-renowned chef Tony Lopez, who also happens to own the restaurant. He also tends to an organic farm where many of the ingredients are sourced.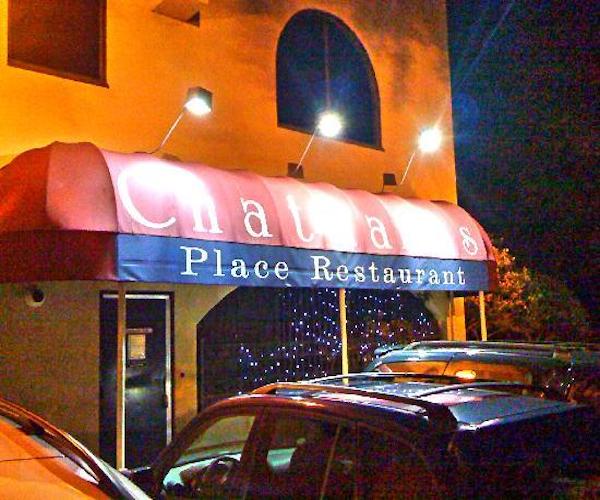 The vast menu includes chicken fillet, lobster salad, smoked salmon carpaccio, and some delicious pasta dishes. Lopez is keen to ensure that the menu is seasonal, so the choices will vary depending on the time of year you visit. Your meal will be accompanied by nightly live piano sessions from Bob Rose, who has a wide repertoire of jazz and classical music mixed with some blues. Although gentlemen are not required to wear jackets and ties, there is a smart casual dress code.
7. The Palm
The Palm is another on-resort dining location found within the Hard Rock Hotel at Universal Orlando. It holds several accolades, including a Traveller's Choice from TripAdvisor, and it was named one of the best steakhouses in Orlando by Gayot. The venue serves high-end American Steakhouse dining, and menu prices will start at around $80 per person per meal.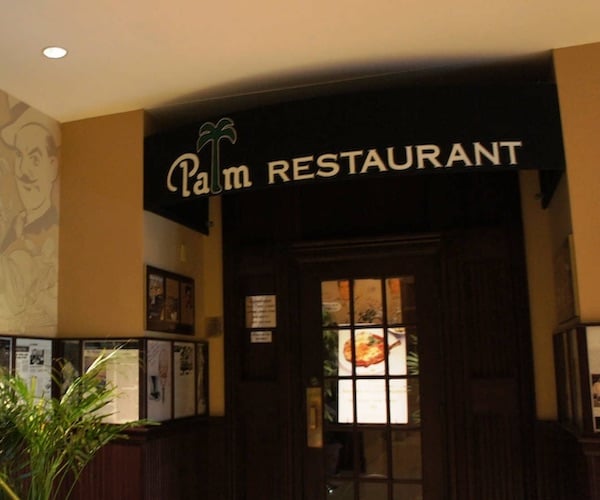 The Palm first opened in New York City in 1926 and was owned by Pio Bozzi and John Ganzi. There are now more than a dozen restaurants across America, and the chain is well known for lobster dishes, steak, and speciality cocktails. There is a lot of seafood on the menu. All of which is absolutely delicious and includes calamari and tuna tartare as well as Oysters Rockefeller. Diners can choose to reserve a table in the restaurant, a private booth or sit at the bar. You can even place your order online before you arrive. There is a very strict dress code, stated on the website as 'upscale', and strictly prohibits the wearing of beach or gym attire, hoodies, sweatshirts, sweatpants, hats, beanies, bandannas, sleeveless shirts, and tank tops.
8. The Capital Grille
At number eight, we have another American Steakhouse, which comes as no surprise as it is one of the most popular dining options in the country. The Capital Grille is also a TripAdvisor's Travellers Choice restaurant and can be found on 9101 International Drive, with menu prices starting from $80 per person per meal. It is a large chain eatery with many venues across America. International Drive is a huge shopping district, so it's no surprise to see them there, and they also have a restaurant at 4200 Conroy Road, also in Orlando.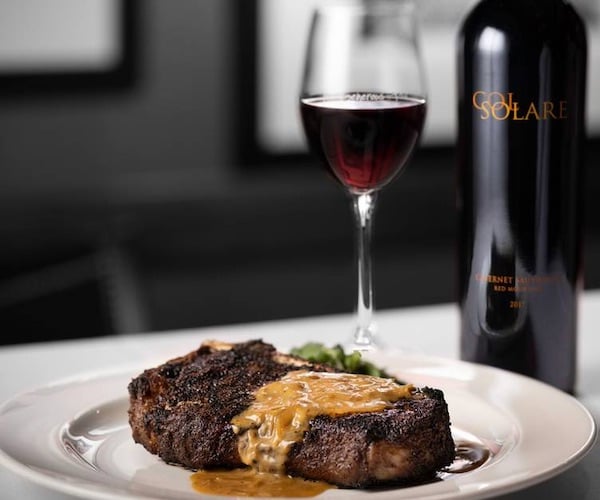 From fresh oysters to jumbo crab and shrimp cocktails, there is certainly plenty on the start-up menu. Everyone's favourite steakhouse items can be found on the main course menu, with a bone in ribeye, a dry-aged New York strip steak and double-cut lamb rib chops being just a few to get you started. The dessert menu is to die for with a Capital Grille cheesecake, coconut cream pie and classic crème brûlée. There is also an exceptional wine list and plenty of other beverages if you prefer.
9. The Pinery
Offering seafood and American dining, The Pinery is another off-resort eatery that has a reassuringly expensive price tag and is found in the Michelin guidebook. It is found at 295 NE Ivanhoe Boulevard, and your dinner will start at $75 per person per meal. Although it didn't quite attain a Michelin star standard, it is produced in the book and given a worth checking out ratings.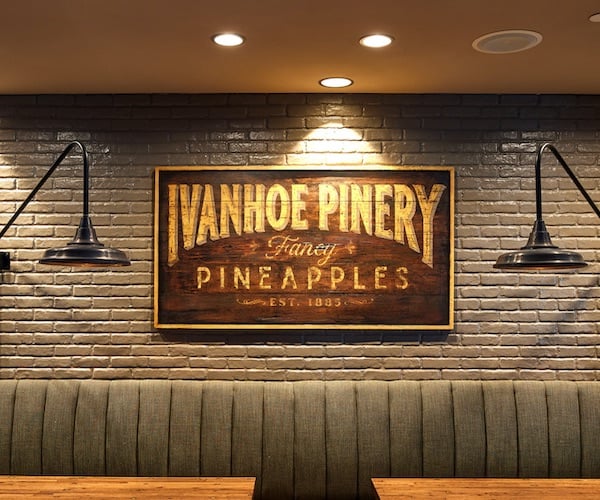 Looking out over Lake Ivanhoe, it was named in reference to pineapple fields, which, although they weren't typically grown in Florida, were introduced during the 1800s. The menu has plenty of highly recommended dishes, including grilled pork chops, smoked peanut soup, and plenty of seafood. The lobster risotto, spicy clam, linguine and grass-fed bison fillet are all incredibly popular choices, as well as the fresh catch from the local markets, which obviously changes day to day. The main restaurant is on the first floor, and there is also an outside fire pit with tables, perfect for taking in glorious sunsets. The dining room offers booths and table dining, and the Michelin guide gives the nod to the restaurant menu choices.
10. Spencer's for Steak & Chops
Last but by no means least, Spencers' for Steak and Chops is found on International Drive and, unsurprisingly, is another American Steakhouse dining experience. The menu is described as having many contemporary twists on the classic steakhouse using innovative preparation. There is a signature raw bar, as well as the Prime Spencer's Cut, which is dry-aged from 21 to 28 days and comes from natural grass-fed beef.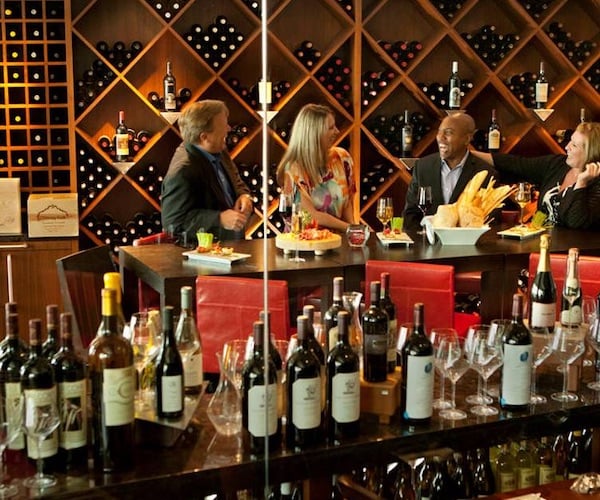 They try and source all items locally, including organic fruit and vegetables, as well as local seafood. They are committed to creating a sustainable eatery and also hold the Ocean Friendly Restaurant award. Other popular dishes include chilled lobster, seared sea scallops, and tagliatelle bolognese. There is also a good selection of gluten-free, vegan and vegetarian options for those with dietary requirements. If you enjoy a good cocktail, the resident mixologist will ensure you have the perfect drink from the barrel-aged cocktail menu. There is also a delicious range of desserts which are all very traditional and totally delicious, so be prepared to abandon the diet, including Key Lime pie, New York-style cheesecake, hot cinnamon apple pie, and lemon crème brûlée.
Kerrie Potts is CEO at Exclusive Private Villas Limited. Exclusive Private Villas offers exquisite, handpicked luxury villas around the world.
If you would like to be a guest blogger on A Luxury Travel Blog in order to raise your profile, please contact us.