Situated along the banks of the Vistula River lies the vibrant and historic city of Krakow, Poland. Located southeast of the capital city of Warsaw, Krakow's historical significance, architectural beauty, and cultural appeal attracts millions of visitors each year. Year-round, visitors and locals alike gather in the city's medieval square market to enjoy the many offerings of the city. From art shops, theaters, and an array of food and beverage offerings, Krakow's culture is rich and diverse.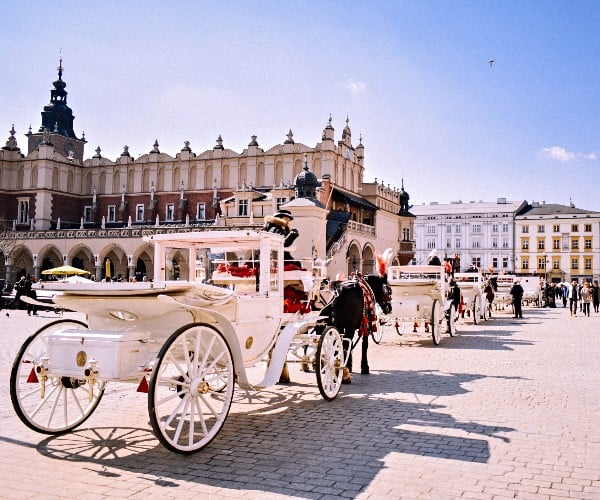 With plenty of options for everyone, Krakow's coffee scene is among the many reasons why the charm of this city continues to thrive. While tradition is a staple among the culture, innovation and creativity thrive within the numerous cafe houses the city has to offer. Here are some of Krakow's five best cafe shops travelers shouldn't miss.
Cafe Mini
Located along the streets of the main market square, Cafe Mini's charming atmosphere invites guests to relax with a warm ambiance, soft lighting, and inviting interior. The interior design seamlessly blends rustic and contemporary elements, resulting in a warm and inviting setting. The walls showcase unique artwork, while the gentle lighting enhances the warm and relaxed ambiance of the cafe. Both intimate and luxurious, Cafe Mini is the perfect destination to unwind and reflect after a long day of exploration.
The menu offers a delightful blend of classic coffee options and specialty creations. With passion, enthusiasm, and a dedication to excellence, the talented baristas expertly brew each cup using premium coffee beans, guaranteeing a consistently fresh and flavorful experience. Alongside the impressive coffee selection, Cafe Mini also serves traditional breakfast dishes and an irresistible assortment of decadent pastries.
Magia Cafe Bar
If you don't look for it, you may very well miss it – Magia Cafe Bar is one of the many "hidden gems" within Krakow. Located in the historic Kazimierz district, Magia Cafe Bar is an ideal location for those looking to escape the bustling noise and happenings along the city.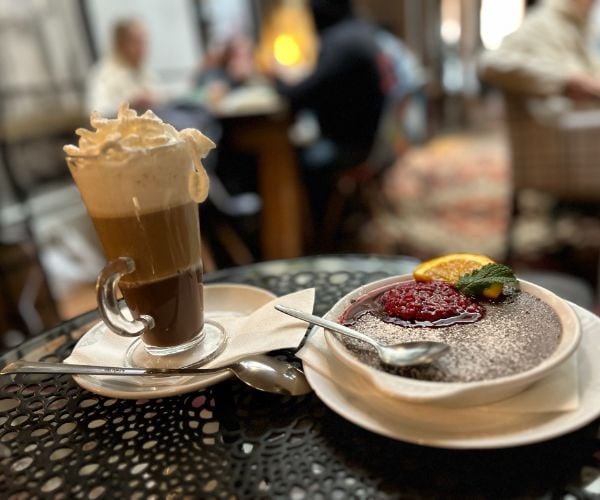 Visitors are transported into a world of charm and elegance as they step inside the multi-story coffee house. The interior echoes that of an old-money world charm, subtly blended with contemporary touches. The walls are aligned with artwork, vintage photographs, and shelves filled with books and small trinkets. The soft lighting and comfortable seating arrangements further add to the warm and intimate atmosphere.
---
IMPORTANT NOTICE:
If you are reading this article anywhere other than on A Luxury Travel Blog, then the chances are that this content has been stolen without permission.
Please make a note of the web address above and contact A Luxury Travel Blog to advise them of this issue.
Thank you for your help in combatting content theft.
---
The menu caters to an array of diverse tastes. Whether guests prefer a velvety latte, a bold espresso, or a pour-over coffee brewed to perfection, the skilled baristas at Magia Cafe Bar will cater to each taste preferences with expertise and care.Guests can also order an array of aromatic teas ranging from traditional options to herbal-infused sips. Any drink of choice will pair well with a delicious pastry item, or light-bite sandwiches made fresh to order.
Forum Cafe
Located inside Krakow's popular indoor food market, Forum Cafe is the perfect contemporary spot to enjoy coffee, craft, and creativity. The spacious and well-designed layout features a blend of modern and industrial elements, with modern artwork, sleek furniture, and sizable windows that allow ample natural light to fill the space. The trendy decor and upbeat music create a lively and welcoming atmosphere, popular with both locals and tourists. Guests will also have the option of taking their order outside to enjoy the vibrant chatter of surrounding patrons, as well as enjoy the views of the Vistula River.
The cafe takes great pride in serving top-quality coffee, sourcing beans from reputable local roasters. The skilled baristas are passionate about their craft and are dedicated to creating the perfect cup of coffee. Guests can also enhance their palette and experience by pairing a specialty coffee with one of their many dessert offerings.
Boho Coffee
Boho Coffee is a popular artistic cafe that brings together exceptional coffee, a creative atmosphere, and a perfect bohemian vibe Located in the Kazimierz district, Boho Coffee is in the perfect location, as this neighborhood is known for its artistic and bohemian ambiance. With its stylish decor and commitment to quality coffee, it offers a unique and memorable experience for coffee enthusiasts and those seeking a creative oasis in Krakow.
Boho Coffee uses high-quality, specialty beans from local and international roasters for their brews, as skilled and passionate baristas take pride in their craft. From rich and aromatic espressos to perfectly frothed lattes and innovative signature drinks, the coffee menu at Boho Coffee offers a wide range of options for visitors and locals alike.
What makes Boho Coffee special is its role as a hub for creativity and expression. The cafe often hosts art exhibitions, live music performances, and other cultural events, which further enhances its vibrant and dynamic atmosphere. This artistic layer of charm makes this coffee house a popular gathering spot for artists, writers, and other creative-driven individuals.
Massolit Books and Cafe
Nestled in the heart of the busy main market square, Massolit Books and Cafe is the perfect spot for visitors looking for quiet, serene moments of luxury and calm. As visitors enter this intimate setting they are greeted by the enticing aroma of freshly-brewed coffee, while their sights take in the floor-to-ceiling bookshelves that align along the cafe walls.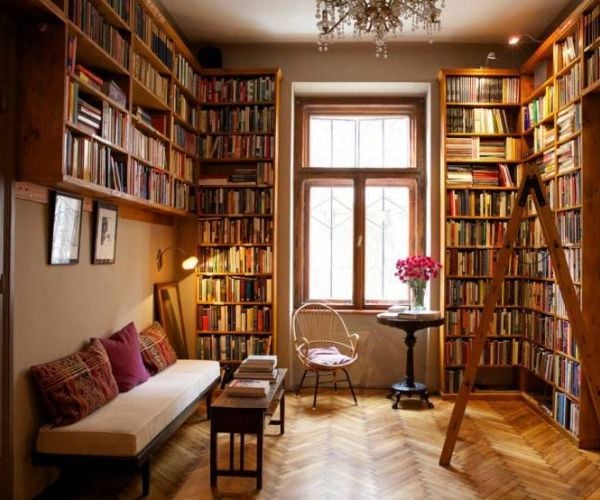 The cafe offers a dedicated coffee bar where skilled baristas prepare a range of specialty coffees with as much precision and passion that is found within the bounds of the books covering various genres and subjects. The menu also includes a variety of teas, hot chocolates, and other beverages to cater to different tastes.
In addition to offering an intimate space for readers, intellectuals, and coffee lovers alike, Massolit Books and Cafe also serves as a space for community, with events such as book signings, literary discussions, and author readings bringing visitors and locals together.