Home > Travel Guides > China Travel Guide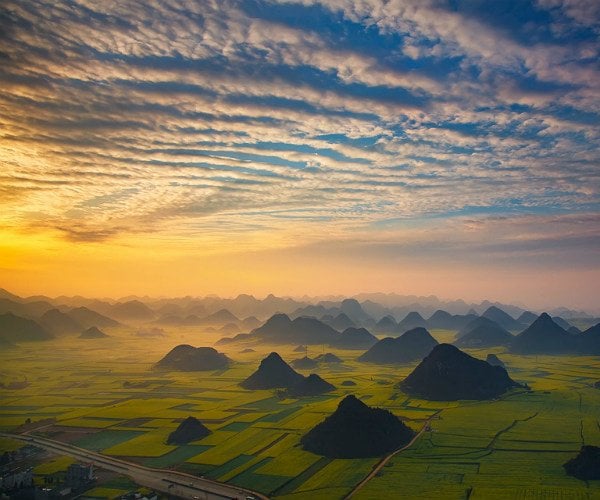 LUXURY TRAVEL
China Travel Guide
China is a mysterious and exotic land which has drawn travellers for over 700 years. Steeped in history, culture and strange landscapes of temples, rivers and mountains, this is also a modern country of bustling cities, great hotels and fabulous food. Discover all about China and why you should visit.
Introduction to China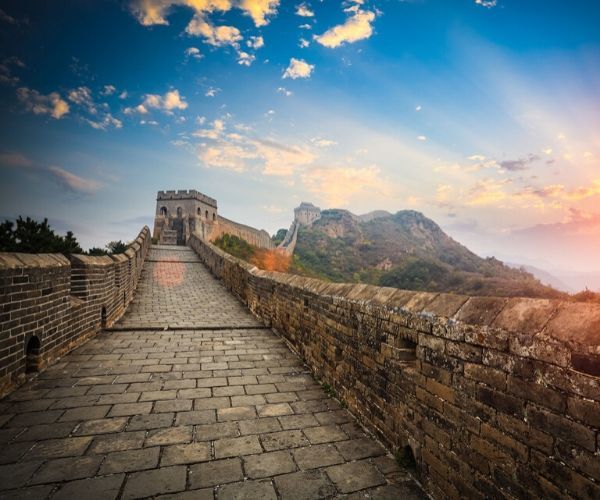 China has so many highlights, it's difficult to compress them all into a concise guide. This giant country has the world's largest population, some of its biggest cities and is a major superpower both politically and economically.
But think of China and you'll probably imagine fabled landscapes of temples, valleys, river deltas and the Great Wall bobbing over the landscape, visible from space.
You may also think of the incredible food that comes from China, aromatic, colourful to look at and flavoured with arrays of spices.
China is open and welcoming to tourists and, even with obvious differences in language, it is a place to enjoy the spectacle, the grandeur and the many attractions, both historic and modern.
Beijing
The capital of China is the bustling city of Beijing. Not quite as large as Shanghai, it has lots to offer the visitor and is easy to get to and around.
Famous sights here include the Forbidden City and Imperial Palace, Tiananmen Square, Beihei Park, Beijing Zoo, the Summer Palace and many other museums and monuments. It is also close enough to attractions like the Great Wall of China to include them as a day trip.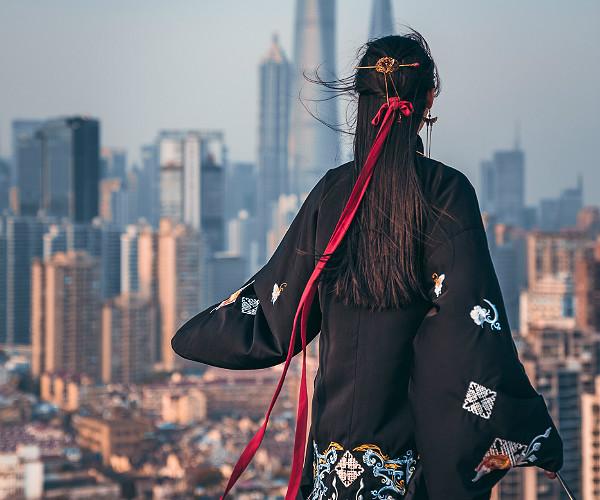 Shanghai
China's largest city, Shanghai has something of Old Europe about it, particularly in the Bund area alongside the Huangpujiang River. Here English and French influences on the architecture give a very different feel from the traditional Chinese buildings (or even the modern skyscrapers rising above). This area is famous for its food and nightlife. Yet Shanghai has much to offer visitors, such as People's Square with its museums and theatre, the Oriental Pearl Tower, the China Art Museum, Shanghai Disney Resort, or simply shopping along Nanjing Road.
Tibet
The autonomous region of Tibet in the Himalayas is a world away from eastern China's bustling cities. With its temples and palaces, once home to the Dalai Lama, gardens and mountainous scenery, this region is now easier to reach and on the bucket list of many travellers.
History of China
The history of China goes back at least 3,000 years to the Bronze Age when civilisations along the Yellow River were known to exist. The country's past (and present) is divided into dynasties. While the Xia Dynasty is the oldest, it is the Shang Dynasty (around 1600-221 BC) which is regarded as the time when the population began to grow and develop.
The Zhou era followed, establishing a larger land area which was divided into various feudal kingdoms following a transition from a tribal society.
Imperial China emerged around 221 BC, and this era lasted until 1912. Many of the country's founding philosophies, like Confucianism and Daoism were established during this era, and much of China's well-known history happened then. It was a time of various conflicts, as well as long periods of peace. This period is split into various dynasties.
The Qin Dynasty was the shortest, lasting less than 20 years between 221-206 BC, but it was a time when great building projects like the Great Wall of China occurred. It was also a time when standardization of writing, weights and measurements, as well as centralized rule, were established.
Confucianism was established in the Han Dynasty (206 BC-220 AD), as well as the establishment of trade along the Silk Road between Asia and Europe. The following 250 years were a dark and chaotic time for China, but as the Medieval period arrived in 581 AD China began to settle as an established kingdom which advanced in technology and culture.
Between 960-1297 the Song Dynasty unified southern China and expanded north into Hebei Province. At this time Hangzhou was the country's capital and trade boomed.
Then came Mongol rule in the Yuan Dynasty, between 1279-1368, when China was ruled from Mongolia. Genghis Khan was the unifying leader of the Mongol Empire which stretched all the way to Europe. His grandson Kublai Khan conquered the Song Dynasty and moved the Chinese capital to Dadu (Beijing today).
The Ming Dynasty existed between 1368-1644, replacing the Mongol Empire and saw a long period of peaceful stability. It saw the Forbidden City constructed, international trade established and great prosperity for the country. However, a growing lack of faith in its ruling leaders by the peasant population led to the overthrow of the Ming Dyanasty and the establishment of the Qing Dynasty – the last imperial dynasty in China. During this time the territorial borders we known as China today were established.
Where to stay in China
China is a vast country with much to offer and if you plan to see all it has on offer then you will need to plan to move around, visiting and staying in different cities. This is easily done with modern transport options, or as part of an organized tour where hotels in the most convenient locations are organized for you.
The main centres for visitors in China are Beijing, Shanghai, Xi'an, Hangzhou, as well as the former British colony of Hong Kong. However, all over China there are attractions, both physical and natural, which draw tourists and visitors. Wherever you go, there is a plentiful supply of accommodation options of all styles and price ranges.
Experiencing some of China's best sights can be done on day trips from bases in major cities. For example, to visit the Great Wall of China, you can easily do this from Beijing. Suzhou and its Classical Gardens are an easy trip from Shanghai.
Much of China is busy and built up, so sometimes it's appealing to find a slower pace of life. There are resort destinations of good standards, with beaches, spas and good quality accommodation, particularly on Hainan Island off the south coast.
You can also undertake great river voyages in China, both along the Yangtze and Li rivers. Modern, comfortable boats offer accommodation on board and transport you along these mystical rivers, past incredible landscapes and calling in at places of interest along the way.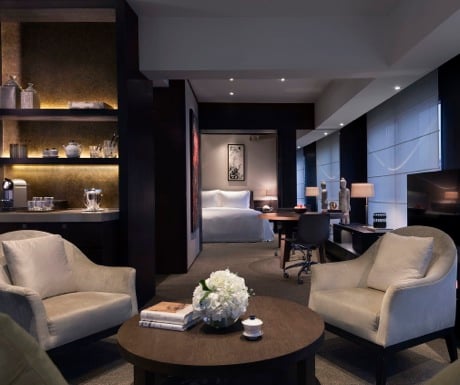 Accommodation in China
It is best to book your accommodation in advance when visiting China to ensure a smooth visit. Most internet booking engines cover all major parts of China and have a range of hotel options, from the most basic to the most luxurious. You can also find self-catering accommodation through AirBNB and similar websites.
Those visiting China as part of an organized tour can usually expect accommodation to be arranged for you in suitable tourist hotels, and handle the logistics when you arrive.
Hotels in China can also help you with travel arrangements, such as shuttles to or from the airport, taxis, private cars, or day trips to visit attractions.
China's hotels operate on a one- to five-star rating system like the rest of the world, but you can expect standards to vary in some less visited areas. Generally speaking, big cities where tourists and business travellers are common will have the higher standards, more akin to Western hotels. In fact, you'll find most of the big name hotel chains in these areas.
Naturally, the price of accommodation in China varies in different parts of the country. Hotels in the downtown areas of big cities, like Beijing and Shanghai, are much more expensive than those in smaller cities. Generally the prices are on a par with hotels in other worldwide cities of a similar stature.
Generally, hotels of three star and above will feature many of the amenities and quality of rooms that would be expected by a foreign visitor, including WiFi, comfortable beds, TVs and a restaurant.
There is a growing trend for boutique hotels in China. These can offer an authentic experience of the real country, or may offer a very modern experience utilizing the latest in technology or design.
Breakfast is usually included in the price, and you can expect lots of form-filling when you arrive, and to pay a deposit. Keep your receipt to ensure you get it returned.
Places to visit in China
China is a vast county, roughly the size of the United States. Its landscape varies from deserts to river valleys, mountains, and coasts. Much of the population lives in the eastern and southern parts of China, where most of the main cities and urban areas are located. These are the natural regions visitors head to to experience China's most famous sights.
Beijing is home to some of the best-known cultural and historic sights in China. It is a modern city, too, and is filled with museums, shopping precincts, temples and transport arteries.
Shanghai is the more cultural city. Despite being larger, its core is a pleasant place to visit, with a stroll along the Bund, a visit to its many historic buildings, galleries and museums, a shopping trip or an evening of fine dining and entertainment.
China's most talked about attraction is the Great Wall. This mammoth feat of engineering stretches 6,000km from east to west and through many provinces. Thankfully, the most easily accessible and best-preserved sections are closer to Beijing, at Badaling Pass, Gubeikou and Mutianyu.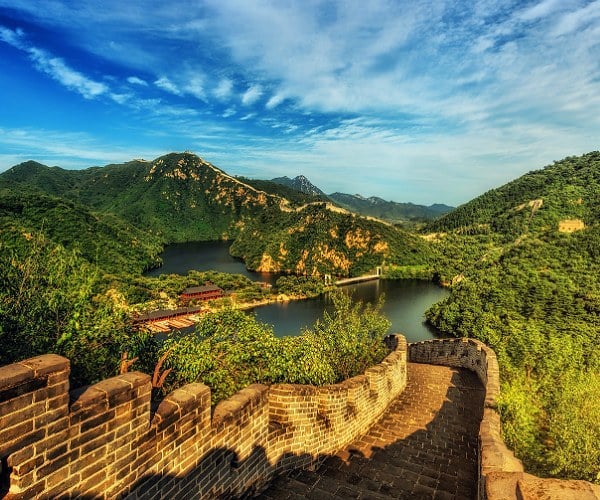 Another of China's most visited attractions is the Terracotta Army. Discovered by chance near the city of Xi'an in the 1970s, this vast army of ornamental warriors keeps growing as more are uncovered.
The Yangtze River is another of China's major attractions. Many visitors take a cruise along it, usually taking in the Three Gorges, Fengjie and Yichang. But bear in mind this river is 2,700km long, so arranging a tour is a good way of ensuring you see the best bits.
Another waterway popular with visitors is the River Li in southern China. It passes through amazing countryside, mountain rock formations and small towns and is also best seen from a river cruise.
The region around Hangzhou is also a wonderful region for experiencing China's landscapes. The Grand Canal UNESCO World Heritage Site passes through here and around the West Lake are many historic bridges and temples.
Tibet is a world away from the busy metropolises in the east. This mountain kingdom is the traditional home of the Dalai Lama and in its main city, Lhasa, you'll find the Potala Palace which has featured in many travel brochure photographs. You can fly to Lhasa, or take the slow long-distance train.
Shenyang in the north eastern part of China is another historic region to visit. Fans of the country's ancient dynasties can visit the Mausoleum of Light which houses the Imperial tombs of Ming and Qing leaders, and is the second-largest palace complex after Beijing's Imperial Palace.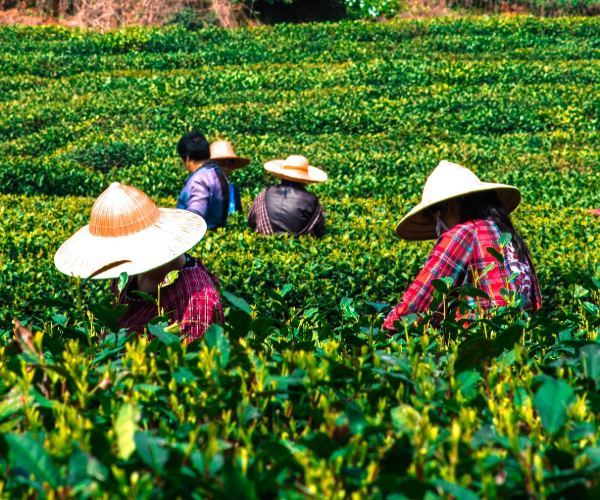 Things to do in China
Your itinerary when visiting China can take many forms and many places. Top of many visitors' lists are the country's main cultural and historic sights.
In Beijing these include the Imperial Palace and Forbidden City, Summer Palace, Tiananmen Square with Mao's Mausoleum and Museum of China, and the Temple of Heaven. The Great Wall of China is also within easy reach of Beijing and should be on any first-time visitor's itinerary.
Shanghai's best historic attractions include Longhua Temple, Jade Temple, Yu Garden, Natural History Museum and the European influences in the Bund.
Near the city of Xi'an, on the Yellow River, is the Terracotta Army. Even with the bus tours and crowds, it's hard to beat the sight of thousands of life-size warriors stretching out before you.
Other cities worth visiting for their historic sights and cultural heritage include Pingyao, Chengdu, Lijiang, Hangzhou, and Lhasa in Tibet.
Wherever you go in China there are some wonderful museums, art galleries and monuments to enjoy, and all are open and welcoming to tourists. There are also lots of attractions for families, from Shanghai's Disney Resort, to Beijing Zoo or the Chengdu Research Base of Giant Panda Breeding where you'll see these gentle mammals in their home country.
Taking a river cruise is a popular option in China. It allows you time to relax on board a modern ship with your own cabin and excellent food served on board, with regular stops along the way at points of interest. Often you'll travel through some of the country's most spectacular scenery, especially along the Yangtze River and River Li.
In cities like Shanghai you can enjoy some excellent nightlife, and wherever you are in China you can enjoy sumptuous and delicious food and drink – even from street food vendors which just add to the authenticity.
Food in China
Food is an important part of life to the Chinese. Popular dishes vary from region to region, but are nearly always based around flavoursome aromas, spices and colour.
Rice, tofu and noodles are the most common foodstuffs eaten by the Chinese in daily life, and they will often focus on dinner as the main meal of the day, which usually has numerous courses and starts with a soup.
Vegetables like string beans, water chestnuts, bamboo shoots, mushrooms, ginger, garlic and chilli all form a big part of Chinese ingredients, while pork and duck are the most popular meats. Fish is also important.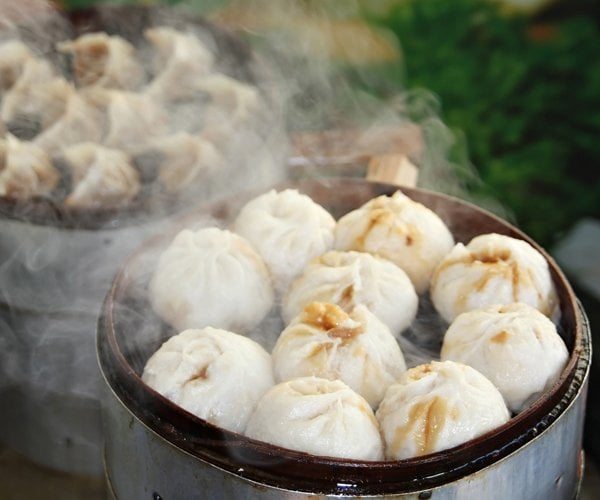 Throughout the country regional tastes and influences determine the style of food you are most likely to encounter in traditional eateries, with varying degrees of spices and a reliance on different ingredients.
You'll also find an interesting array of popular drinks in China, from different styles of tea like oolong and pearl milk tea, to soybean and coconut milk, and fizzy Suanmeitang.
Coffee has a growing popularity in China, with beans grown in Yunnan the most common. Alcohol is also widely available, with Tsingtao beer the most famous brand.
Western food is quite readily available in the main cities and tourist areas, with fast food chains readily available. These have increasingly adapted their menus to include local influences, like green tea scones and fried dough sticks.
Most high end hotels will serve a Western breakfast alongside more traditional Chinese options like rice porridge, egg pancakes and dough sticks. Street vendors also sell traditional breakfasts from their carts and are very popular among locals and tourists alike.
The Chinese love to dine out as an important part of their social life. Often the most local, unlikely places can serve the best authentic foods. Dining out is also a big part of the experience for visitors to China and you will find all kinds and styles of restaurants, particularly in big cities and tourist areas.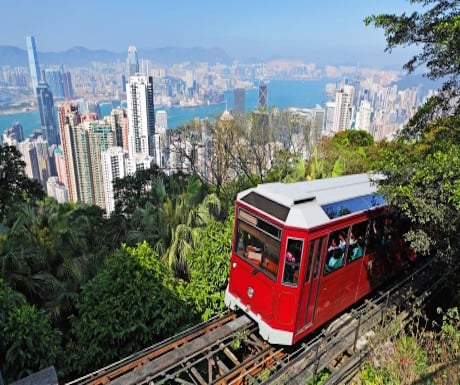 Getting around China
China's transport network has improved and grown dramatically over the past decade. The country is building hundreds of new airports, and has one of the largest air travel networks in the world. Domestic air travel is important as a way of getting around this vast country.
The Chinese government is now filling in the gaps in the transport network by developing a system of roads, high speed railways, waterways and city subways to ensure a seamless experience when getting from any point to another, particularly in the main cities.
Beijing Capital is one of the world's busiest airports, and it has recently been supplemented by Beijing Daxing airport which will likely become the world's largest as it continues to grow. Other major international hubs can be found at Shanghai, Guangzhou, Chengdu, Shenzhen, Kunming and Xi'an, as well as Hong Kong. There are a growing number of international airports with long-haul links, and the domestic network is comprehensive, with flights very affordable and regular.
Arriving in China as part of a cruise is an increasingly common option. Most cruise ships arrive at Tianjin when visiting Beijing. Others stop at Hong Kong and Dalian.
Getting around China by long-distance train is possible, with more routes opening up. It can be an adventurous journey, but takes much longer than flying. In the eastern part of the country high speed bullet trains link most of the major cities and urban areas, which can be an easy and efficient way of getting around without the need to fly. These trains are modern and affordable, and you can expect plenty of English signs at the stations used by bullet trains. Given the choice, opt for a soft sleeper ticket which grants you priority boarding and more comfortable seats.
Most major cities in China have subway systems. These are safe, clean and reliable ways of getting around and often link major points like airports, train stations and popular attractions. They are very cheap to use, with English signs and maps. The ticket machines also have English language option and instructions.
Taxis are an option, and you can usually have your hotel arrange one for you. But beware that local drivers will often hike prices for tourists. A private driver is a better option, and again can be arranged by most hotels. These have better cars, can stay with you longer, and may even have an interpreter.
When to visit China
China is a large country with different weather patterns in different regions throughout the year. The spring and autumn are generally regarded as the best times to visit China when the weather in major cities like Beijing and Shanghai is at its most pleasant. During the summer months the humidity and temperatures can increase, particularly in the south, but mountain destinations like Tibet and Yunnan are much nicer in the summer.
You can expect the most crowds during the summer months at the height of the tourist season. Public holidays like Labor Day (early May), Chinese National Day (early October) and Chinese New Year (January to February) are also very busy times, with many Chinese tourists travelling and hotels booked out. These are, however, very exciting times to experience China.
If you can arrange your accommodation and tours well in advance, it will make your visit easier and avoid disappointment.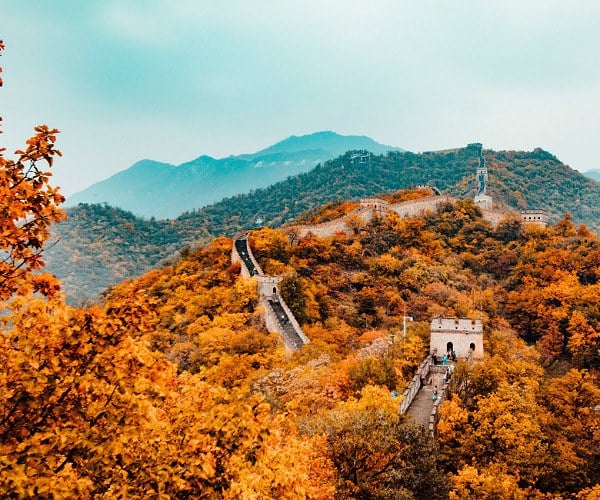 China is a year- round destination and welcomes millions of visitors. Even in winter, cities like Beijing and Shanghai can look spectacular when snow falls, or you can head further south to enjoy cities where it is still warm.
Events in China
Here is a comprehensive list of public holidays and festivals in China.
January
1st – New Year's Day National Holiday
Chinese New Year, date varies
Spring Festival National Holiday
Harbin Ice & Snow Festival
February
Chinese Lantern Festival – Zigong & Sichuan
March
Blue Dragon Festival – Nationwide
Shanghai International Literary Festival
April
Qing Ming Jie National Holiday
Hainan International Coconut Festival
Weifang International Kite Festival
Fujian Mazu Festival
Chinese Grand Prix – Shanghai

May
1st – Labor Day National Holiday
Dragon Boat Festival National Holiday
June
Dragon Boat Festival – Hunan Province
Shanghai International Film Festival
July
Mt Wutai International Tourist Month
August
Qingdao International Beer Festival
Xinjiang Grape Festival
Beijing Music Festival
September
Dalian International Fashion Festival
Xi'an Ancient Culture Festival
Qufu International Confucius Culture Festival
Zhangjiajie International Forest Festival
Suzhou Silk Tourist Festival
Shanghai Huangpu Tourist Festival
Hubei Three Gorges Art Festival

October
National Golden Week Holiday
Mid-Autumn Festival National Holiday
Huangshan Mountain International Tourist Festival
November
Guilin Scenery Festival
Shanghai International Marathon
China Shanghai International Arts Festival

December
Christmas Decorations & Shopping – Beijing, Shanghai etc.
Luxury travel tips
If you are looking for a more luxurious travel experience when visiting China, there are many bespoke tours which you can take that will ensure all of the hassle is taken away from planning and undertaking a trip to this mystical land. They will ensure the best hotels, private transfers and transport to and from the main attractions, as well as private evening dining and entertainment experiences which show off the best of China's cuisine and hospitality.
If you are using your own initiative when visiting China, there are still many easy tips to make your stay a little more luxurious.
Private cars are the best way to ensure you get to the places you want to visit without worrying about negotiating public transport or local taxis. They can be arranged through your hotel, or via established travel companies in China who will speak English and explain your itinerary to the driver.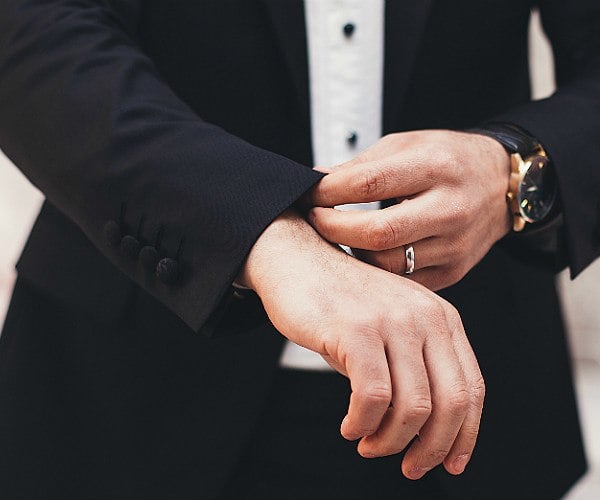 When it comes to dining out, China's main cities have many high quality establishments to try. These include Sir Elly's in Shanghai which overlooks the Bund and skyline and serves the finest local cuisine; in Beijing TRB Forbidden City has tables alongside the fabled palace's canal and serves European style fine dining. For the city's best Peking Duck join the queue at Siji Minfu, also alongside Forbidden City, with balcony tables the hardest to come by.
Among China's most luxurious hotels are Le Meridien, The Peninsula and Park Hyatt in Shanghai, the Rosewood and Aman in Beijing, the fairytale Banyan Tree in Lijiang, Tibet's St Regis Lhasa Resort, and the Four Seasons in Guangzhou.
Then there are the growing number of boutique hotels. The peaceful and private Cours et Pavilions in Beijing has Ming and Qing antiques dotted around. Meanwhile, the Puxuan Hotel & Spa is housed in a glass box of a building above the Guardian Art Centre.
In Shanghai the Waterhouse hotel is situated in a former Japanese Army HQ at South Bund combining rustic interiors and luxury. URBN Hotel is another boutique situated in an old building, this time a former post office. It is China's first carbon-neutral hotel.
China has grown incredibly as a tourist destination and caters well for the needs of most groups, from backpackers to those who enjoy the finer touches.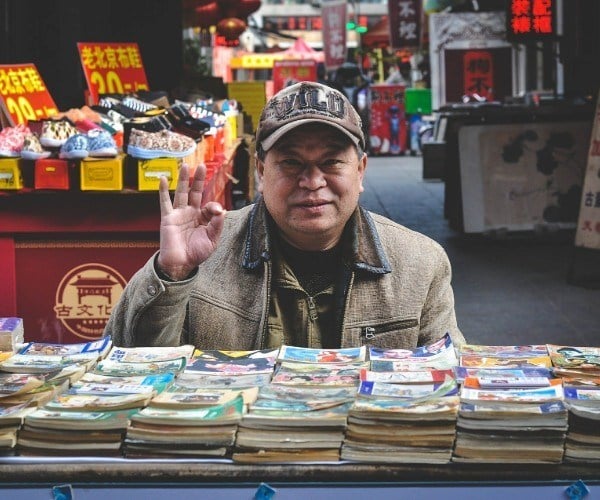 Language and culture
The primary language spoken in China is Mandarin. It is considered the national language, and is taught in schools and used by the government. Cantonese is also a common language in China, used in particular in the south of the country and in Hong Kong. There are also lots of individual languages and regional dialects used throughout the country.
English is taught to all children in China from a young age, but the level of understanding and speaking is still quite low. Generally in larger cities you should expect more people to understand some English, and you will often see English signs in stations, airports, subways and major tourist areas. Many visitors choose to arrange guided tours or interpreters to avoid any problems with conversing or finding their way around.
Despite communist rule, China has a strong cultural identity where its heritage is celebrated even if the present-day leaders censure and restrict the population in many ways. You will experience restrictions on internet usage while in China, including popular social media sites like Facebook, Instagram, YouTube and the Gmail service. Search results are also censored on the websites that are permitted.
The Chinese people are friendly and welcome foreigners with a handshake. But they also value personal space and often avoid eye contact. They do, however, love to laugh and enjoy social gatherings and patriotic events.
Useful phrases
Hello – Nǐhǎo (Nee how)
Goodbye – Zàijiàn (Zhai-jian)
Good morning – Zǎo (Zhow)
Good night – Wǎn'ān (One-un)
Yes – Shì (Sheh)
No – Bù shì (Bu-sheh)
Thank you – Xièxiè (Shieh-shieh)
You're welcome – Bù kèqì (Boo kuh-chi)
My name is… – Wǒ jiào… (Wuh jeow…)
How much? – Duō shǎo? (Dwuh shauw?)
Check/bill, please – Măi dān (My dahn)
Good – Hǎo (How)
Bad – Bù hǎo (Boo-how)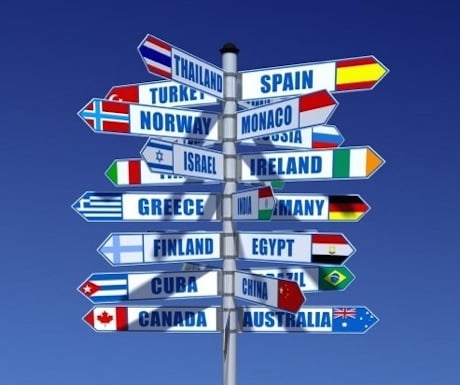 Weather in China
Visiting China soon? See below for the latest weather forecast for China.
CHINA WEATHER
Useful information
Timezone
UTC + 8 China Standard Time
Currency
The currency in China is the Chinese Yen. See www.xe.com for current exchange rates with the British Pound, Euro and the American Dollar.
Power
China operates on 220V / 50Hz power system (Hong Kong uses 200V) and does not have a universal power socket. These are often different in different parts of the country. The most common are plugs with three flat pins, but you may also find American, British and European sockets. Appliances from outside China will usually need an adapter, which can be bought in airports and tourist areas, and many hotels can provide them for your use.
Tipping
Tipping in mainland China is not common and not expected. In some places it is considered awkward or frowned upon. However, if you are visiting a good restarant where western visitors are common, or receive help from a hotel bellboy, it is more common to leave a small token of appreciation. Taxi drivers do not expect tips and will often refuse them.
In Hong Kong tipping is more customary and acceptable, particularly after a meal, in a bar, a taxi, hotel or organised tour.
Telecommunications
There are three main mobile operators in China: China Telecom, China Mobile and Chine Unicorn. You can connect to the local 4G network if you have a local SIM card which can be bought in airports and tourist areas. You can also rent a "MiFi" device for your stay which may be more practical. In China people often use the WeChat app to text and speak over WiFi, which is similar to WhatsApp.
WiFi
Despite limitations on internet use, WiFi is commonly available in public areas across China. Most hotels have WiFi (thought not always free), as do fast food restaurants, chain stores, bars, tea rooms, coffee shops, bus and train stations, airports and entertainment venues.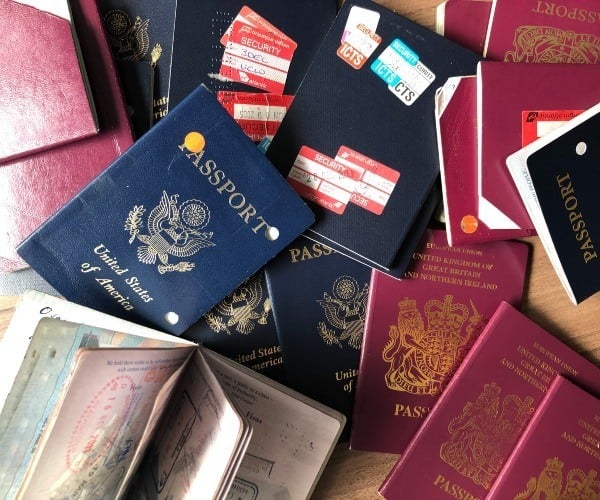 Want to contribute to our travel guides? Please contact us for details…