12 bucket-list worthy culinary adventures
Travel isn't just about the places you visit—it's also about the incredible food you get to try. Sometimes
it is so good that it alone is worth the plane ticket. I'm not talking about just any food, I'm talking about
jaw-dropping, once-in-a-lifetime culinary experiences that deserve a place on your bucket list. From
dining under the sea in the Maldives to eating on top of the world in Dubai, I've got you covered. Check
out my top 12 unforgettable culinary experiences that will blow your mind.
Dine underwater at Ithaa Undersea Restaurant, Maldives
Imagine having dinner surrounded by the vibrant marine life of the Indian Ocean. Ithaa sits 16 feet below sea level and is encased in glass, so you're literally dining under the sea. The six-course menu is as luxurious as the setting, featuring delicacies like caviar and Maldivian lobster.
Experience multi-sensory dining at Ultraviolet by Paul Pairet, Shanghai, China
Ultraviolet is like a sci-fi movie come to life. This exclusive 10-seat restaurant pairs each dish with visuals, sounds, and even scents to create a dining experience that's out of this world. Chef Paul Pairet is a genius at blending flavors and sensations, making each course a delightful surprise.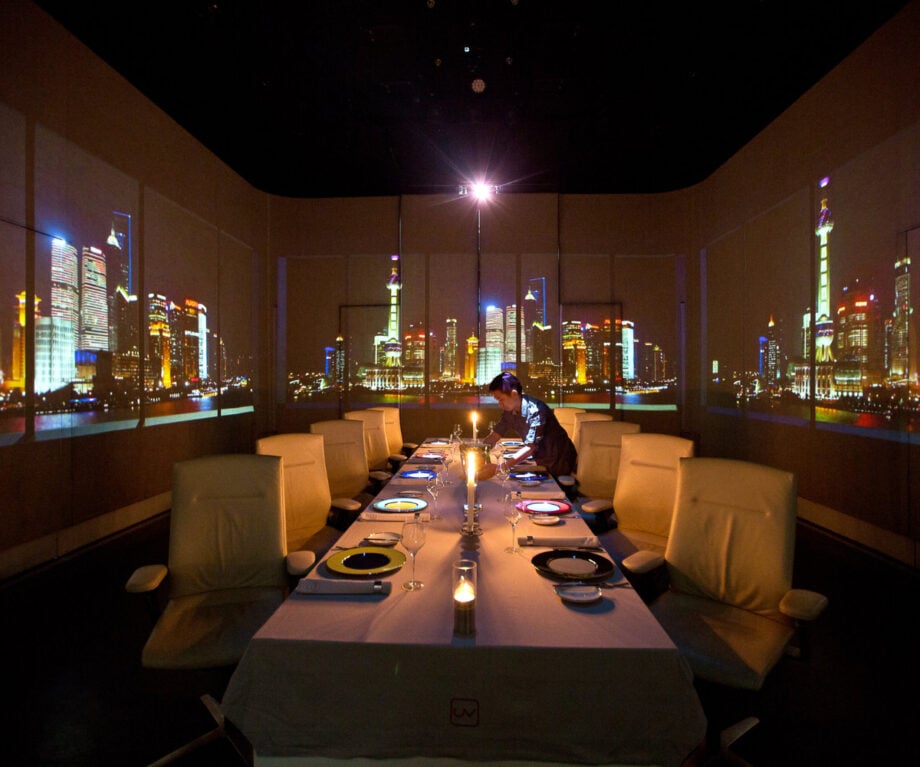 Explore the Andes at Mil, Cusco, Peru
Mil isn't just a restaurant; it's a love letter to the Andes. Perched above the ancient Moray Inca terraces, the eight-course menu is a journey through the region's diverse ecosystems. The chefs collaborate with local farmers to source rare ingredients, making each dish a celebration of Andean culture.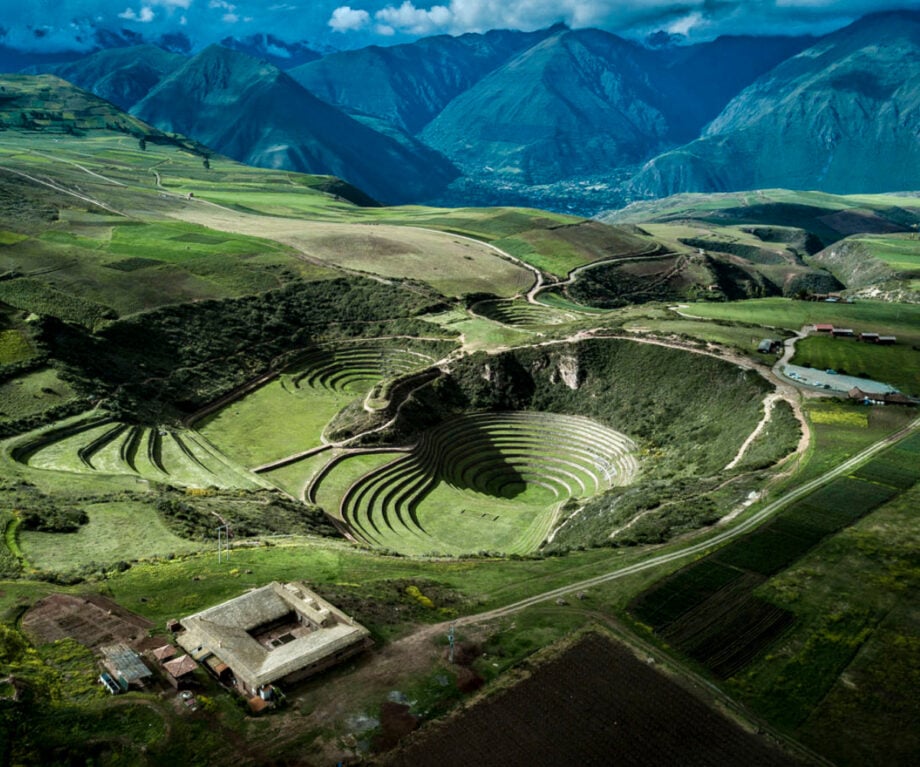 Eat local and foraged at Wolfgat, Paternoster, South Africa
Wolfgat is a cozy 20-seater restaurant where Chef Kobus van der Merwe crafts a menu from locally foraged ingredients. Each dish is a tribute to the Western Cape, capturing the essence of both land and sea. It's a deeply personal and intimate dining experience that connects you to the heart of South Africa.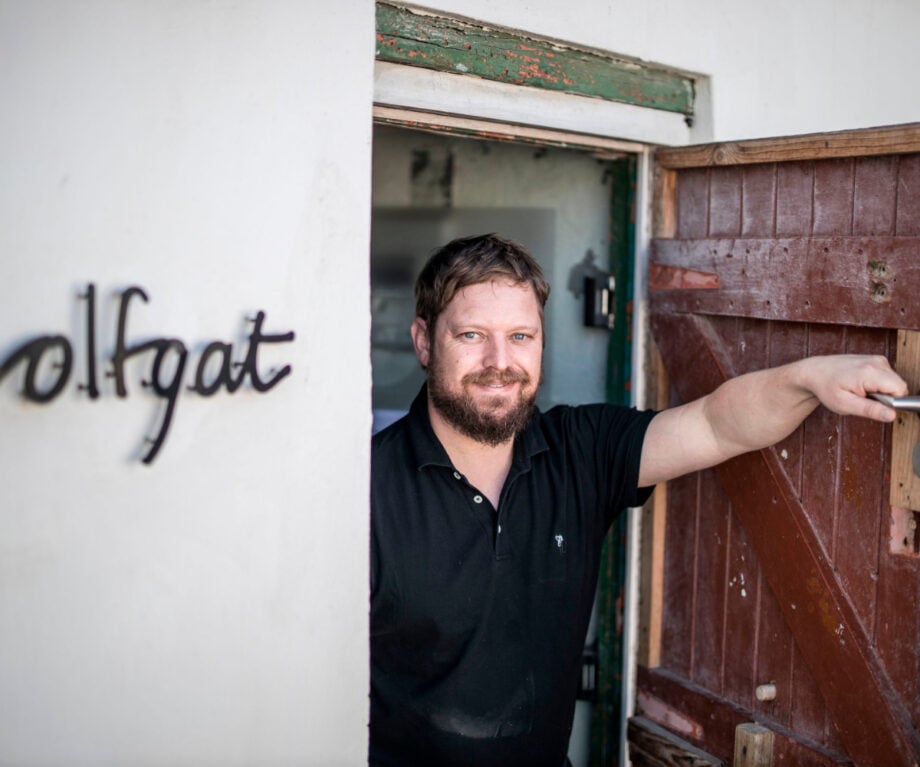 Have a royal feast at La Grande Table Marocaine, Marrakech, Morocco
La Grande Table Marocaine is like stepping into a Moroccan dream. Located in the luxurious Royal Mansour hotel, the restaurant serves a modern twist on traditional Moroccan dishes. The decor is as sumptuous as the food, with intricate tiles and plush furnishings, making you feel like Moroccan royalty for the night.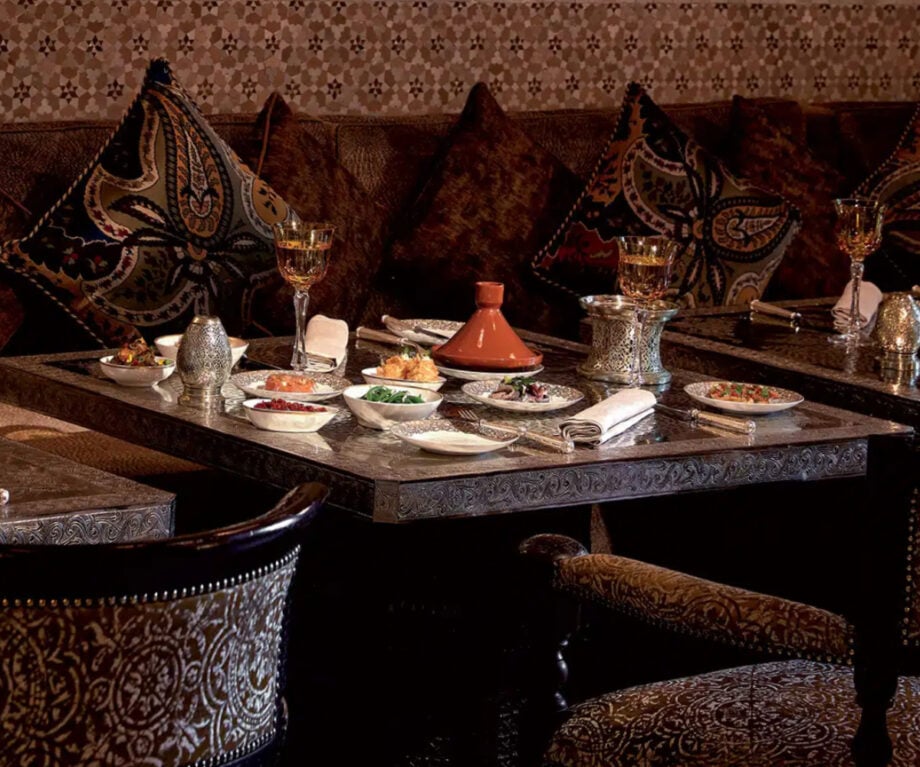 Be on top of the world at Atmosphere, Dubai, UAE
Why settle for ground-level dining when you can eat on the 122nd floor of the Burj Khalifa? Atmosphere offers a panoramic view of Dubai's skyline, and the menu is just as impressive. The modern, chic interior adds a layer of sophistication, making it a dining experience that's literally above the rest.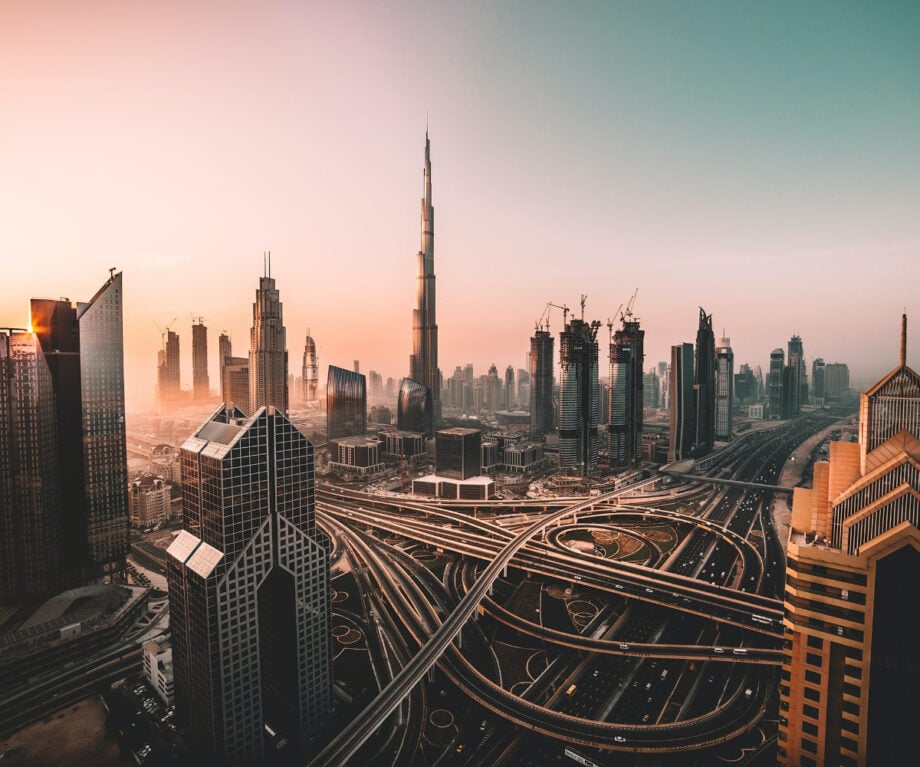 Travel back in time at Medieval Tavern, Prague, Czech Republic
The Medieval Tavern in Prague is like a time-travel experience. The candlelit setting, servers in period costumes, and a menu based on medieval recipes make it a feast for all senses. Live music and dance performances add to the atmosphere, making you feel like you've stepped back in time.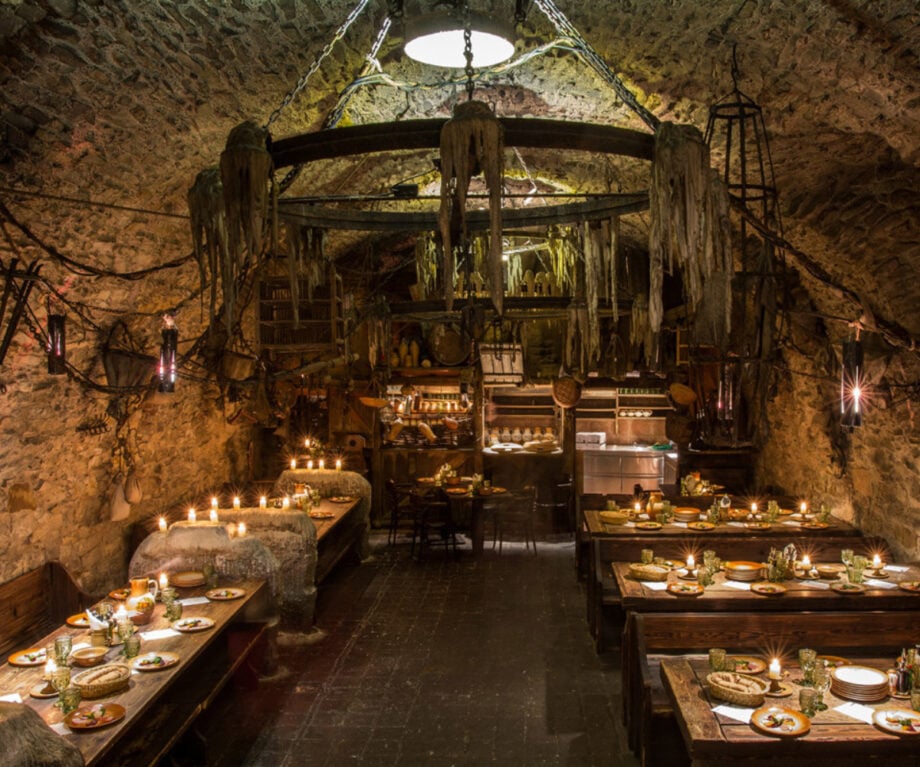 Chase waterfalls at Labassin Waterfall Restaurant, San Pablo City, Philippines
At Labassin, you're not just dining near water; you're dining IN it. Bamboo tables are set in the shallow part of a waterfall, allowing you to feel the water flow over your feet. The menu is packed with traditional Filipino dishes, and the sound of cascading water adds a natural, serene touch to your meal.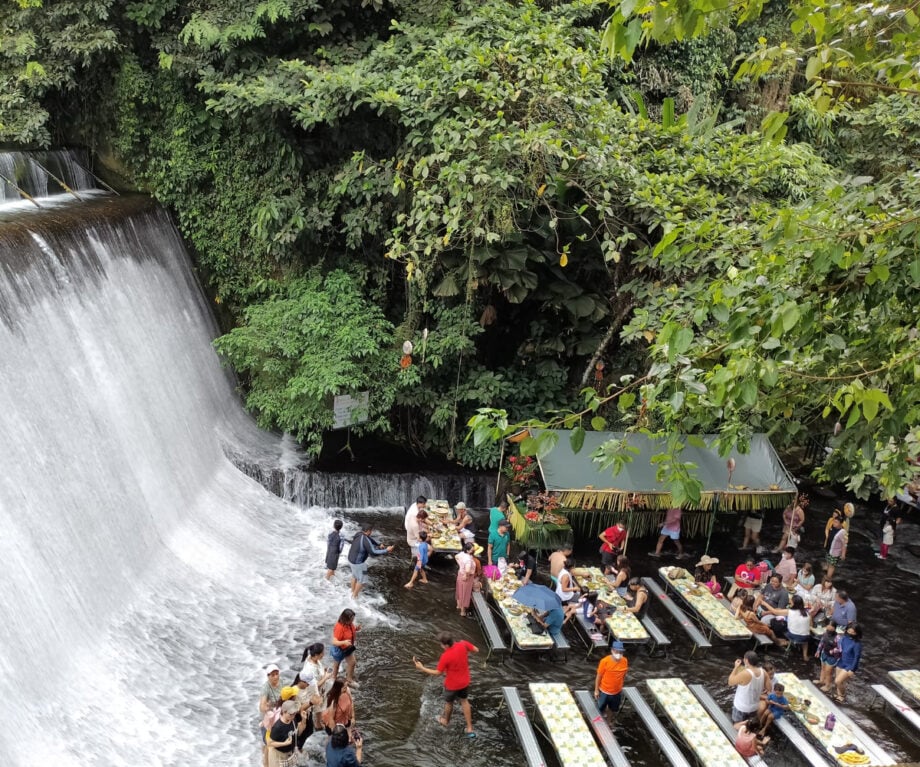 Dine in a historic cave at Ali Barbour's Cave Restaurant, Diani Beach, Kenya
Ali Barbour's turns a 120,000-year-old cave into a dining venue like no other. Moonlight filters through natural skylights in the cave's roof, and the menu offers a mix of seafood and international favorites. The cave's unique acoustics add a touch of magic to an already extraordinary setting.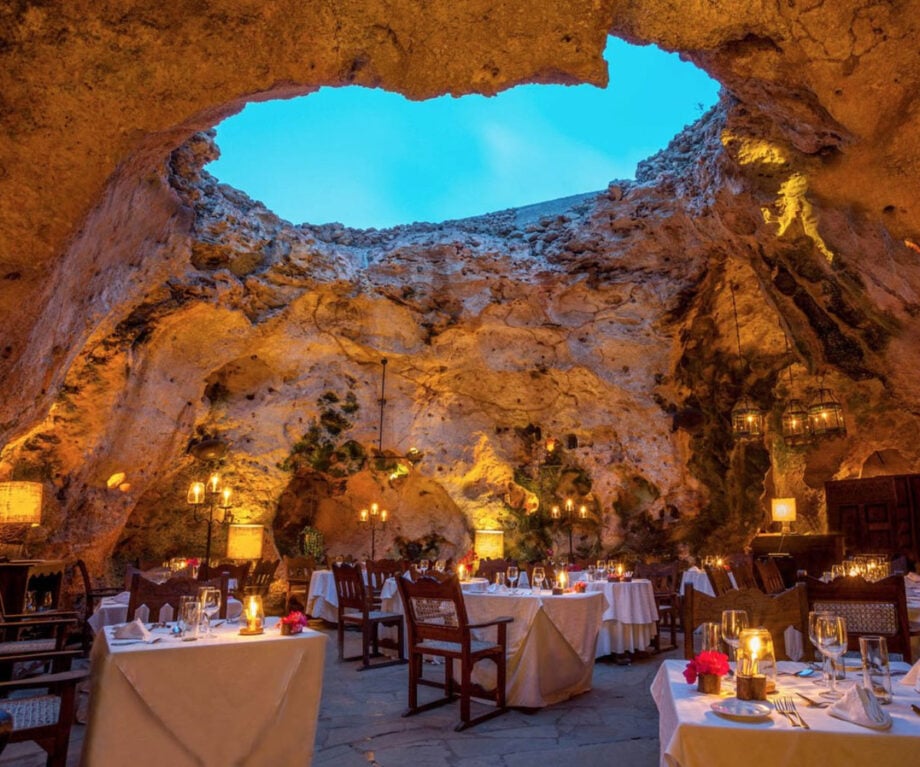 Enjoy Spanish creativity at El Celler de Can Roca, Girona, Spain
El Celler de Can Roca is a three-Michelin-star wonder where the Roca brothers serve up innovative dishes that honor their Catalan heritage. The wine cellar is a spectacle in and of itself, boasting over 60,000 bottles. The restaurant's design is sleek and modern, making it a culinary experience that's both rooted in tradition and forward-thinking.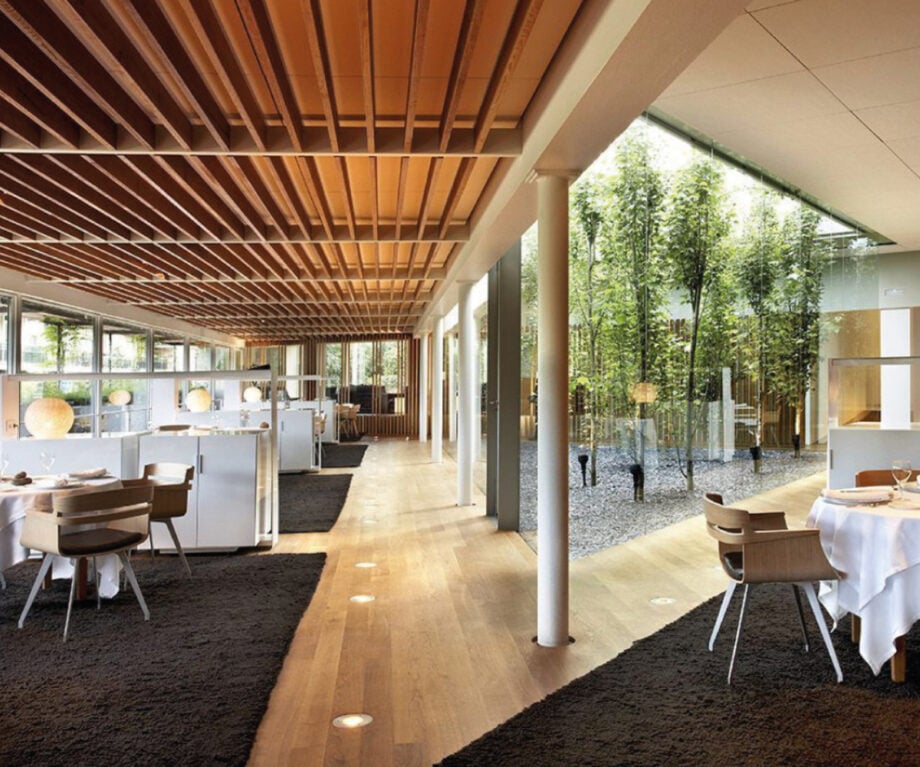 Participate in the art of kaiseki at Gion Moriwaki, Kyoto, Japan
Kaiseki is the epitome of Japanese fine dining, and Gion Moriwaki offers an experience that's as meticulous as it is beautiful. The multi-course meal changes with the seasons, featuring dishes that are both visually stunning and incredibly flavorful. The intimate setting ensures that every detail is perfect, making it a meal you'll remember for a lifetime.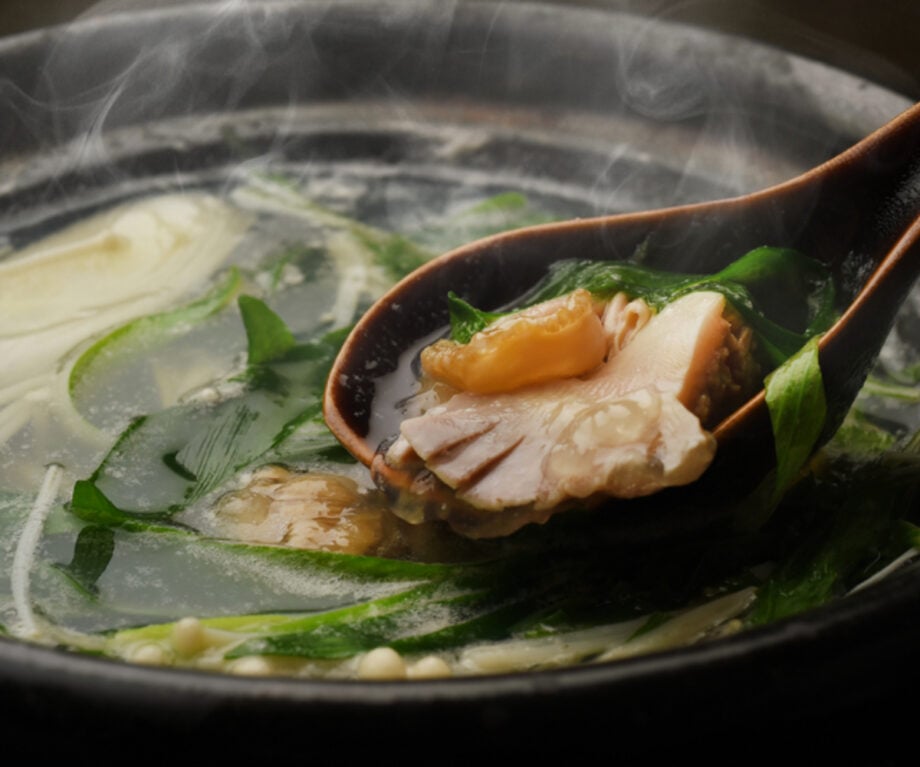 Swing from the trees at the treepod at Soneva Kiri, Koh Kood, Thailand
Picture this: you're dining in a bamboo pod, hoisted up in the tropical trees of Koh Kood. Waiters zipline to serve you, and the sounds of the jungle provide the perfect background music. The food is as thrilling as the setting, making it a meal that's both adventurous and incredibly romantic. All of this is reality at the treepod.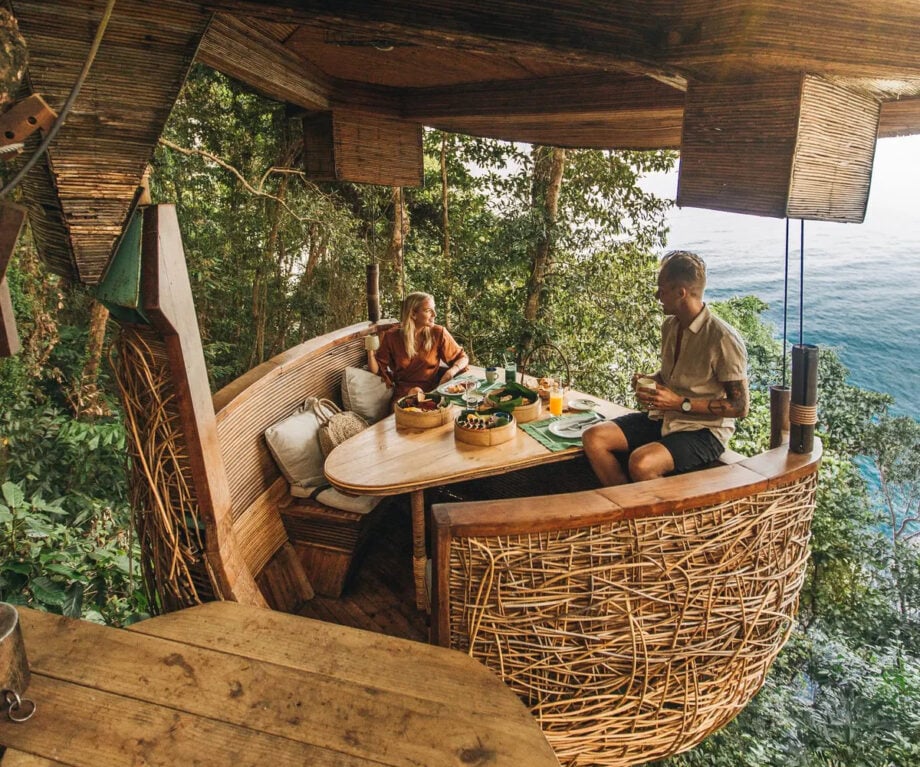 Trust me, these aren't just meals; they're stories you'll tell for years to come. Which one is going to be your next unforgettable culinary adventure?
Did you enjoy this article?
Receive similar content direct to your inbox.