Home > Travel Guides > Egypt Travel Guide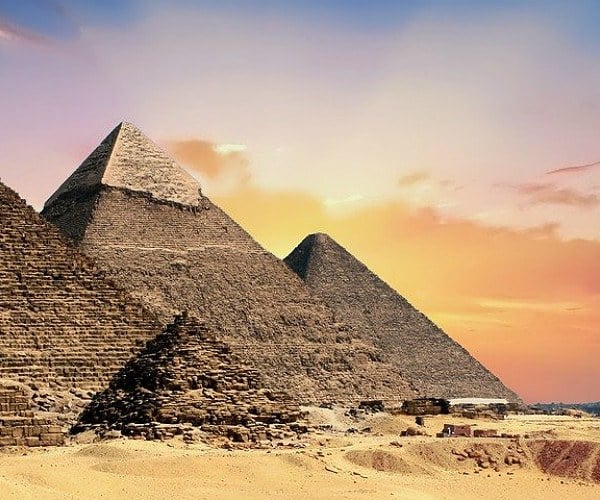 LUXURY TRAVEL
Egypt Travel Guide
Egypt is a country famous for its phenomenal ancient history and culture but is also a breathtaking destination for a relaxing beach holiday. Every direction you look and every place you visit, there is something new and wonderful to discover, whether its ancient historical sites, crystal-clear waters or desert landscapes laid under starry skies.
Introduction to Egypt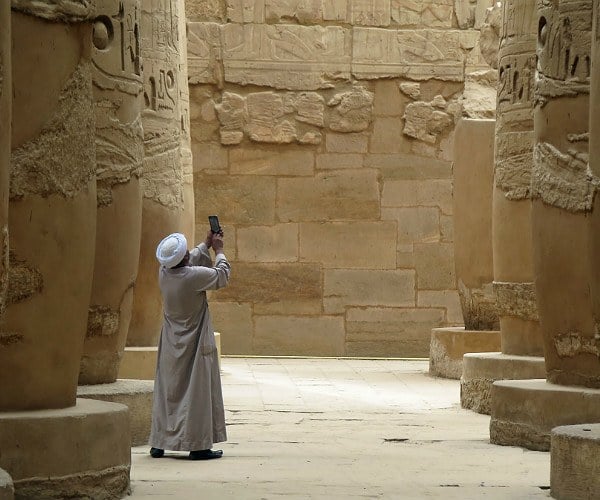 Whether you're interested in the rich history of the country, or you just want to relax in front of the beach, there is no place else to find the perfect combination of both.
Egypt has coastlines on the Mediterranean and Red Sea, and you will come to find that Egypt has some of the most beautiful beaches in the world. Even if you're a history fanatic and you are more interested to discover ancient Egypt during your trip, we urge you not to miss a visit to at least one beach during your stay.
The warm deep sand and the rhythmic pulse of the sea will have you forgetting all your worries for a day, but don't forget to put on sunscreen!
In the northeast corner of Africa, pharaohs were once in power for millennia. With the longest trail of histories in any countries in the world, Egypt's heritage dates back to the 6th – 4th millennia BCE. There are endless places to visit in Egypt in different cities making it quite impossible to visit and enjoy every aspect the country has to offer in just one trip.
The good thing is that the first trip will leave you asking for more, whether it be to visit the same places again or discover new ones. The capital of Egypt; Cairo is where you basically find a little bit of everything. History, activities, nightlife and more! Other cities in Egypt full of history include Giza, Luxor, and Aswan, while others who are looking for the sun and the sea can visit Dahab, Sharm ElSheikh or Marsa Allam, for example. This is only a fraction of the places you go and/or stay in according to the purpose of your trip.
So long as you take your safety precautions and read a step-by-step guide – such as this one – about everything to expect and plan for before your trip to Egypt, it is safe to travel to Egypt. Keep reading through the different sections of this guide for a full explanation of things much deeper than places to go and things to do in Egypt.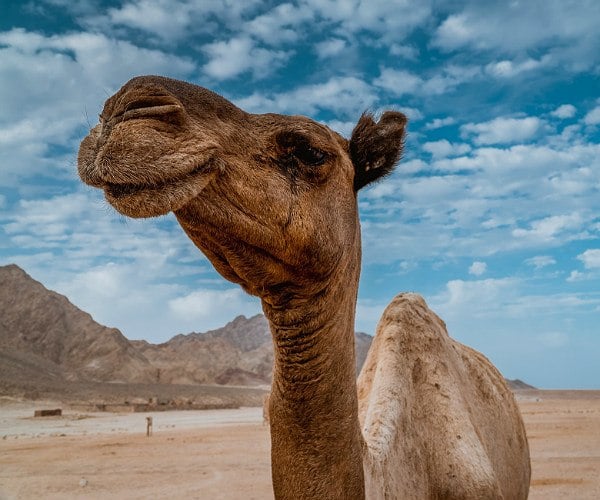 The more you read about the country you're visiting and its tradition, culture and people, the more you enjoy your trip. It's also always recommended to book tours and excursions and have tour guides assisting you during your trip. This will put your mind at ease because you don't have to think about where you need to go, how to go there or what to do. Everything will already be planned out for you and you can even customize or change anything not to your liking, but with the comfort in your mind of knowing that someone who knows all there is to know about the country is by your side.
We recommend that you never miss out on visiting the top attractions in Egypt during your first trip, such as the Pyramids of Giza. We also recommend that you take the time to discover more about the less famous historical sites all over Egypt such as the Babylon Fortress or Hatshepsut Temple, because they are just as full of history and beauty as everything else.
History of Egypt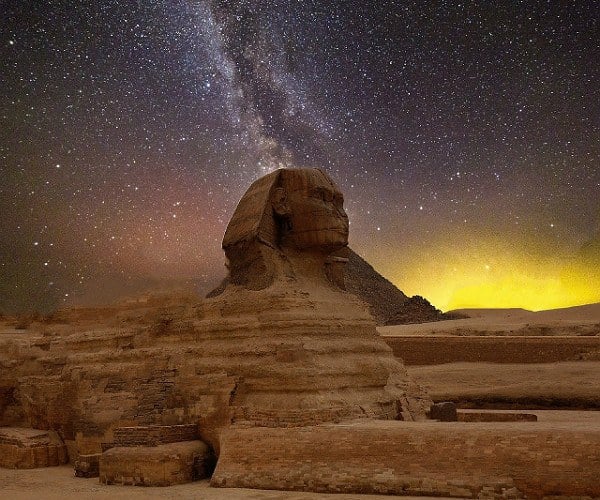 Egypt was the preeminent civilization in the Mediterranean world, and it has long intrigued and hooked archaeologists and historians
Egypt has many periods and dynasties of the ancient era, but the historical records began with Egypt as a unified state sometime around 3150 BC. With so much history in Egypt, even some that dates back to a prehistoric period, a field of study on its own was created; Egyptology.
Few records and artifacts have been discovered from the prehistoric period, many of which proved to us that the Egyptian civilization had at least 2,000 years of gradual development. The Nile was uninhabitable until clearing and irrigating the land along the banks was started. By the 33rd century BC, Egypt was divided into two kingdoms which were known at the time to be Upper Egypt and Lower Egypt. A southern king made the 1st attempt to conquer the northern kingdom and around a century later, Menes would unify the country, becoming the first king of the first dynasty.
The Old Kingdom was the age of the Pyramid builders. It was when King Djoser asked the architect, priest and healer, Imhotep, to design a funerary monument for him. This meant the first ever stone building in the world; the Step Pyramid at Saqqara. Later on, on the outskirts of Cairo, the Great Pyramid would be built for Khufu who ruled from 258 to 2566 BC. The ancient Greek historian Herodotus stated that the Pyramid took an estimate of 20 years to build. Two other pyramids were built for Khafre, Khufu's son and his grandson Menkaure, achieving ever-lasting fame in the construction of the Giza Pyramid complex.
During the New Kingdom, the country went on to establish the world's first great empire. The New Kingdom was also notable for roles of royal women such as Hatshepsut. The 18th Dynasty was a time of wealth and power for Egypt. Another one of the best-known pharaohs during this period is Amenhotep IV, who changed his name to Akhenaten (Servant of the Aton) in honor of the God Aten. He then built a new capital in Middle Egypt and called it Akhetaton, known later as Amarna.

From the Third Intermediate, followed by the Late Period, the end of Ancient Egypt's history resides with the Ptolemaic Dynasty where Alexander III of Macedon conquered Egypt. Alexander founded a new Greek city to be the new capital, Alexandria. The last ruler of the Ptolemaic Dynasty was the legendary Cleopatra VII who surrendered Egypt to the armies of Octavian. During the six centuries of Roman rule, Christianity became the official religion of Rome and Roman Empire's provinces including Egypt. Finally, in the 7th century, the Arabs would begin their conquest of Egypt and later, the introduction of Islam would do way..
Where to stay in Egypt
The overall best place to stay during your trip is, of course, Cairo. If it's your very first trip to Egypt, Cairo will always be calling you because it's the heart of Egypt and it has a little bit of everything, as well as being close to everything. Much of Egypt's history and famous attractions reside in Cairo and Giza, which are less than one hour apart. It's also an amazing location for interacting with the locals, trying out Egyptian cuisines and also, it's the best place for the nightlight, which you also should not miss.
Luxor and/or Aswan is where you will find beauty, magnificence, culture, history and so much more of what Egypt has to offer. Luxor and Aswan are exploding with history of Ancient Egypt, monuments, temples, artifacts and even bazaars where you can shop and buy handmade goods and souvenirs. It's a very different experience than the capital, but it's truly an experience that you will never forget. You can opt for a stay in Aswan if you're on a budget, and you can also book yourself a cruise to take you from and to both cities.
There are many cities with beautiful beaches for you to choose from. Hurghada and Sharm El-Sheikh are considered the best places to stay for families, visit El-Gouna or Marsa Allam if you're a couple or Dahab if you're a big group looking for fun and adventures. All these places are amazing and you will enjoy your stay wherever it may be as each place has its highlight.
El-Gouna is a getaway with small islands and beautiful lagoons that are far away from everything else, giving you the privacy you're looking for and it also has a vibrant nightlife. Marsa Allam is a resort town on the Red Sea known for its crystal-clear turquoise waters and has many water adventures. Sharm El-Sheikh and Hurghada have many activities for families, whether on the beach or during the day. Dahab is an escape from reality because it's where the water and the desert meet and it's truly fantastic. There are endless types of adventures in Dabab, whether it's snorkeling and diving, or riding a beach buggy, hiking through mountains or camping under the star-lit night sky. Most of these places are also rich in history and some even have museums and historical sites for you to visit during your stay.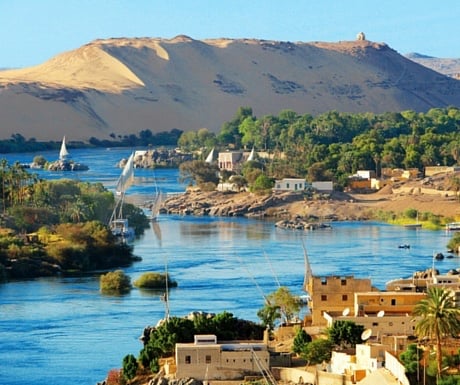 Accommodation in Egypt
Egypt is blessed with amazing hotels and resorts either in Cairo, Luxor, Aswan, Hurghada, or Sharm El Sheikh. You can find all types of accommodation throughout Egypt that are luxurious with amazing views.
Egyptian hotels are categorized from 1 star to 5 stars. If you are looking for luxurious hotels, you can find deluxe hotels such as Sofitel, Mövenpick, and Four Seasons, which provide the best accommodation services, swimming pools, restaurants, bars, and even spas. They also provide night shows inside the hotel such as belly dancers or Tanoura shows. However, if you are looking for more affordable options, you can check the Four-star hotels that are considered more characterful such as the Old Cataract in Aswan and the Winter Palace in Luxor. There are also three-star hotels which provide fewer facilities and they are much cheaper than the previous options.
Nile Cruises Egyptian Nile Cruises come in a range of levels. It's amazing to have your breakfast across this amazing view every morning and sleep onboard a boat traveling along the Nile. Some Nile cruises provide luxurious facilities, amazing service, and fantastic shore excursions from Luxor and Aswan or on Lake Nasser. Before booking a cruise, make sure that you know what type of boat you will be on and everything that is included in the cruise.
If you are looking for an adventure more than just a place to stay in, camping can be the perfect solution as Egypt has the best camping sites from deserts to remote beaches, in addition, it's very affordable. You can camp at Siwa, Ras Mohamed, Dahab, Fayoum, or Marsa Alam and enjoy water sports, diving, snorkeling, and hiking.
There are other types of accommodations to choose from as well, depending on where you're staying, such as villas or chalets if you're staying somewhere near the beach. If you decide to book a tour for your trip, you will be offered accommodation in luxury 4-star hotels. According to where you choose to stay in Egypt, it will help you decide the type of accommodation.
Places to visit in Egypt
Egypt is known for its most beautiful historic ancient places which are never failed to amaze people till this day. When you hear the word "Egypt", you are probably thinking of the Pyramids or the Sphinx which are definitely a must. However, Egypt is full of other breathtaking attractions that you shouldn't miss.
Explore Cairo's most amazing sights during your stay in Egypt. The Egyptian Museum is one of these amazing Cairo sights which has thousands of artifacts. Visiting the Pyramids is a must every time you come to Egypt as it's the best ancient monument you must see in your life. The Pyramids and the Sphinx are the only survivors of the Ancient Seven wonders of the world and your trip to Egypt is never complete without visiting them. You can also visit Cairo's Islamic landmarks such as the Alabaster Mosque of Muhammed Ali, Al Azhar Mosque, and Khan El Khalili Bazaar, and don't miss the historical churches in Cairo such as the Hanging church
Luxor has the best attractions in Egypt such as the Valley of the Kings, the Valley of Queens, the Karnak Temple, and the Memorial Temple of Hatshepsut. Spend a few days in Luxor enjoying the colorful wall art of the tombs and exploring the enormous columns in temples, and you'll see why Luxor always amazes historians and archaeologists till this day.
Aswan is the most peaceful town in Egypt. It's the perfect place to stop and relax for a few days. When you visit Aswan, there are a lot of attractions you are going to enjoy. Take the river ferry across Elephantine Island and wander the colorful streets of the Nubian villages, also you can't come to Aswan without visiting Abu Simbel's two massive temples.
South Sinai is Egypt's center for beach fun as you can go to Sharm El Sheikh which is full of luxurious European-style hotels, or you can go to Dahab which is considered one of the best locations for scuba diving and snorkeling on the peninsula. You can also find beautiful bamboo huts between the port town of Nuweiba and the border town of Taba.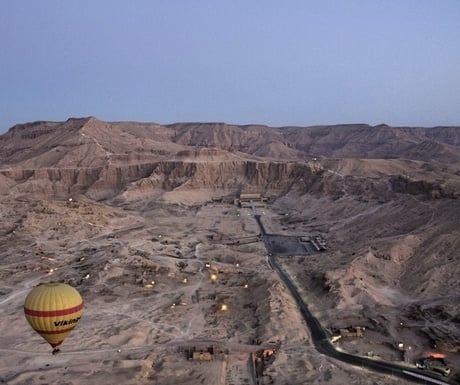 Things to do in Egypt
There's no shortage of what you can do in Egypt during your trip. Whether you're thinking of visiting famous attractions or doing unusual things, Egypt has got it all!
One of the top things you must do during your trip is to go camping and spend a night under the stars. You can book a "glamping" trip, which is essentially glamorous camping, with your tour guide. This experience can be very safe and luxurious, as well as magical and majestic. Places like the White Desert in Egypt are one of the most beautiful places in the world to star-gaze and even enjoy some Bedouin tea with the locals! You can book yourself a horse-riding tour in Giza or camel-riding at the Pyramids of Giza!
If you're looking for something or somewhere out of the ordinary, there are many outstanding places that are underrated in Egypt, but are worth your visit. Some of these places include an abandoned outdoor movie theater in the desert called End of the World Cinema, located in Sharm AlSheikh.
Another amazing place to visit is the Tomb of Nefertari in Luxor, which is known as the Sistine Chapel of Egypt, housing many of the most well-preserved paintings here in Egypt. Also, don't forget to visit the City of the Dead in El-Saf and it's known to be one of the largest cemeteries in the world! Check out the endless sea of white conical domes if you choose to visit the location.
Don't end your trip without a visit to Khan Al-Khalili; one of the most beautiful bazaars in the world! It's a very famous souq and is found in the historic center of Egypt. Khan Al-Khalili is filled with colors, friendly people, souvenirs, Bedouin tea, Hookah and so much more to do! You can also find cafes where you can enjoy breakfast, lunch and dinner! You can also visit some of Egypt's most famous mosques, such as Mosque of Muhammad Ali or Al-Hakim Mosque, for example.
Food in Egypt
Egyptian food is one of the most unique food cuisines in the world. A lot of local dishes are known to consist of more than one type of carbohydrates, but the flavors you'll come to find are out of this world.
Start your day with breakfast and order yourself some beans, falafel, feteer meshaltet and even French fries! Lunch has limitless amounts of dishes such as Koshari, Mahshi, Besarah, Alexandrian liver and sausage. Don't forget to try out the Shawarma and Mulukhiya, as well! There's a lot more to go through, it would require a couple of days to taste everything Egypt has to offer! What about desserts? Get yourself some Kanafeh, Umm Ali, Basbousa or even baked sweet potato, which you can find being sold on the streets in food-carts! Some restaurants to visit and enjoy local cuisine include Gad, Tom & Basal, Sobhy Kaber, Farahat and so much more!
Another amazing thing you should try is all the food-carts around the street. Some sell desserts, some sell breakfast foods, and some sell sweet potatoes. If you're on 6th of October bridge or Ring Road, you're bound to find pretzel bread being sold with a special spice-dipping for around 5 Egyptian pounds.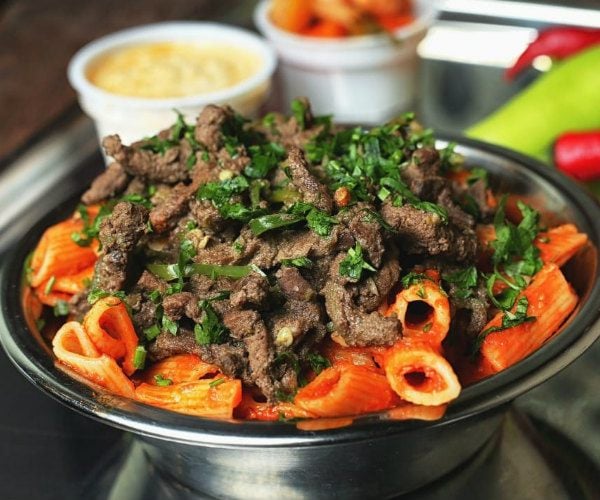 There are many places to eat amazing food in Egypt, and you can also opt for luxury restaurants where there is Egyptian, as well as international cuisine. Some of the best places to dine out in Egypt include Kazoku, Sizzler, Sachi, The Smokery and a lot more around Cairo & Giza. You can't go wrong with whatever type of food you want to try, and it will surely be an amazing experience to eat some of the most delicious food in the world.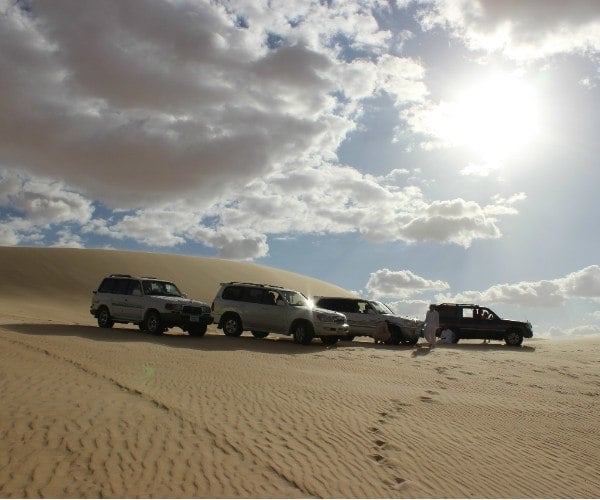 Getting around Egypt
There's a number of different types of transportations to choose from in Egypt. Transport is reasonably priced and efficient. On a normal weekday, some places can have a lot of traffic, so if you're going somewhere further away than usual, plan ahead for possible delay to reach your destination. It is not entirely advisable to use public transportations such as public buses and taxis, because it can be quite confusing for travelers and also, most drivers might not understand English. The recommended transportations you can use are Uber or Careem. You can also rent a car with a driver or use the train if you're travelling from one city to another.
Driving is not advisable in Egypt because it can be quite hectic and crowded with cars, and many common traffic rules are not applied in Egypt. Also, you should be careful with security concerns as some areas and transport modes are off limits to foreign travelers. This is because some very local areas in Egypt will be home for people who don't speak English and would create confusion for tourists and make it harder to get to where you want to go.
Another useful tip is air transportation. EgyptAir is the main domestic carrier, while Nile Air also is a suitable option between Cairo and the main centers. Domestic fares for both airlines are surprisingly cheap and can start from 650 Egyptian pounds!
Don't miss a chance to take a boat on the Nile River, as well. You can rent a Felucca for an hour or two, which is a small Egyptian sailing boat that can include music and a meal during your trip. If you're traveling from one city to another, such as from Luxor to Aswan, you can book a cruise ship to take you between two cities which is an amazing experience in itself that you shouldn't miss.
When to visit Egypt
Egypt is known for its warm weather all year due to its desert location, even in the wettest places such as Alexandria, it only rains on an average of 46 days per year. Egypt is best visited in the fall from September to November and spring from February to April. The weather is relatively cold in December and January, except in the South, where the winter is very nice and moderate. To make it easier for you to best decide when to visit Egypt, here is a guideline for you.
If you are planning to visit the Pyramids of Giza, Luxor, and Aswan, the time between October to November can be a perfect time. Try to avoid the peak season which is during December all through January. In addition, accommodation and tours are more expensive at this time of year. It's very important to remember that a lot of Egypt's ancient sights are located in the desert which has hotter weather than Cairo.
The perfect time to have a Nile cruise is between October and April as the temperature is moderate during this time of the year, however, it can get very cold in the evening, so you better take a jacket with you. Although, remember that traveling during the hot summer months of June to August is not advised, especially Luxor and Aswan where temperatures exceed 104 degrees Fahrenheit in June.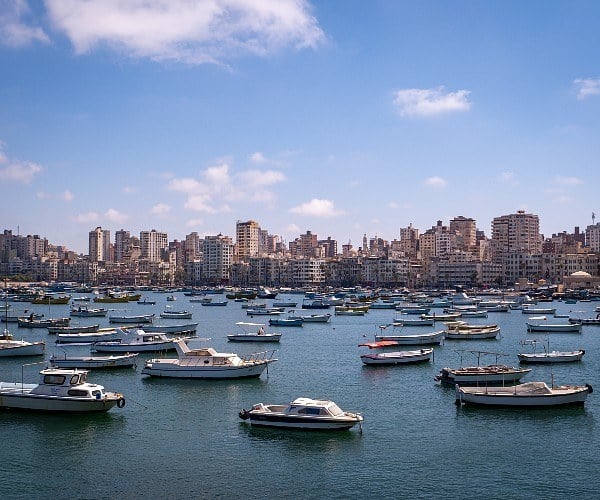 Events in Egypt
Here is a comprehensive list of public holidays and festivals in The Bahamas.
January
A marathon at the west bank held annually in Luxor.)
February
March
A 3-week arts festival D-Caf is held in central Cairo.
April
3alganoob Music Festival is a 3 day-feast held at Tandoba Bay, south of Marsa Alam.
May
Cairo Bites festival is a two-day food fiesta held at Cairo Festival City in Cairo.
June
July
Raqs of Course is a one-week belly dancing workshop in Cairo.
August
Moulid At Tagmira is a festival in the Siwa Oasis. The Shrine of Sidi Suleiman is the scene of the festival and zikrs are performed outside the tomb.
The Citadel festival is held in Cairo Opera House and within the Citadel.
September
October
Cairo Jazz festival is a 3-day celebration of Jazz held at different venues including the halls of the Greek Campus, as well as, Cairo Jazz club.
The Siyah festival lasts for 3 days during October's full moon. Located in Gebel Dakrur, Siwans
November
Panorama European Film Festival which is held in cinema venues around central Cairo, including Cinema Zawya.
Cairo International Film Festival and Alexandria International Film Festival.

December
Moulid of Sayyidna Al Hussein is held in front of the Mosque of Al Hussein.
Luxury travel tips
Egypt is considered the best destination for luxury travelers. With its outstanding sights from the ancient Pyramids to its luxurious Red Sea resorts, it's always worth the money you are spending on your Egypt trip. Whether you have a few days or a two-week holiday, Egypt is full of luxury, five-star entertainment with the perfect touch of classical aesthetics.
In spite of the fact that 90% of Egypt is considered desert, it's full of the best landscapes, especially along the Nile region. Book a luxury Nile Cruise to see the most wonderful places of Egypt. If you admire the wildlife, Ras Muhammed National Park in Sinai will be the perfect destination to see coral reefs. In addition, Dahab, Marsa Alam, and South Sinai beaches are highly recommended for travelers who admire the sun. Spend a unique luxury Nile Cruise discovering Egypt's breath-taking sights.
Egypt has a wide range of luxurious hotels and resorts that are a combination of modern elegance and traditional interiors. Sharm El Sheikh and Hurghada are known for their five-star accommodations that are full of fancy bars, restaurants, spas, and events. You can enjoy the best luxurious trip in one of the fancy resorts without the need to go sight-seeing (although, you simply must) as they have a full program for luxury travelers.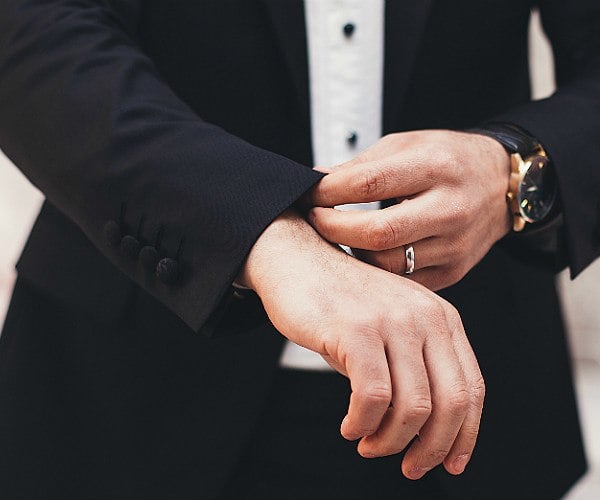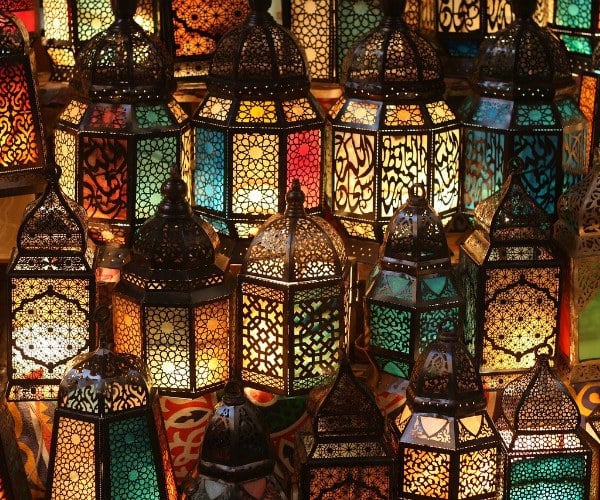 Language and culture
Arabic is Egypt's official written and spoken language today, introduced to Egypt in the 7th century, although Egyptian Arabic dialect or "Masri" is the official spoken language in Egypt. Arabic is among the first written languages in the world and is known from the hieroglyphic inscriptions on monuments and sheets of papyrus. Before the Arabic invasion, Coptic was the language for the mass of the population in Egypt. Egypt holds the center position in the Arabic speaking world and its dialect has an amazing effect on almost all neighboring dialects, having many Egyptian sayings in their daily lives.
Islam is practiced among more than 90% of Egyptians and it governs personal, political, economic and legal levels. The Quran and the actions of Prophet are used as the basis for all guidance in Islam.
During Ramadan, the Holy month, Muslims fast from dawn to dusk which includes no eating, drinking or smoking of any kind. In general, things unfold more slowly during Ramadan, as many businesses operate on reduced schedules and shops may open and close at unusual times.
Useful phrases
Here are some of the most important phrases to help you during your trip to Egypt:
Peace be with you (greeting); Asalam alaikum
Hello; Marhaba
Tanks; Shokran
Goodbye; Ma Salama
Excuse me; Law Samaht
No; La
Yes; Aywa
How are you; Ezayak
I don't speak Arabic; Ma-rafsh at-kalem Arabee
Tip; Backsheesh
Enough; Khalas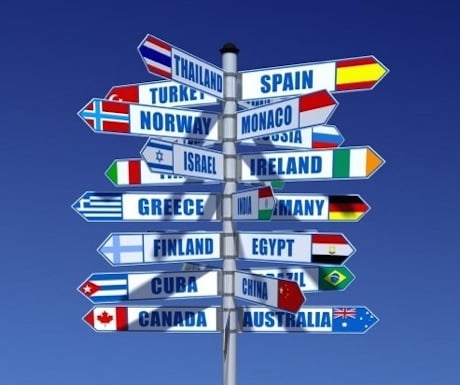 Weather in Egypt
Visiting Egypt soon? See below for the latest weather forecast for Egypt.
EGYPT WEATHER
Useful information
Currency
The currency in Egypt is Egyptian Pound (LE). One USD will be roughly equal to 15.6 LE. Make sure to always exchange your money after arriving in Egypt as you will get a much better rate. Banks and money exchange shops are the best places to exchange your money.
Credit cards are widely accepted in hotels, shops and restaurants, but that might not be the case in places like markets and bazaars, so make sure you have cash on you when you are visiting such places.
Power
If you don't have a travel adaptor or converter with you, you should know that the standard voltage in Egypt is 220 volts and 50Hz. There are two plug types in Egypt; C and F. Plug type C is one which has two round pins, while type F is the plug which has two round pins with two earth clips on the side.
Telecommunications
There are currently four companies that offer cellular communication services in Egypt; Orange, Vodafone, Etisalat and WE. Although 5G is not yet available in Egypt, you will be able to access 3G and 4G internet services through all four companies if you decide to buy a SIM card during your stay.
Local SIM cards can be used on most unlocked phones from Europe, Asia and Australia. Please keep in mind that Egypt's mobile phones run on a GSM network, so a lot of cellphones from the US may not work, but you can still connect to WiFi when it's available.
Timezone
UTC/GMT +2 EET (Eastern European Time)
No DST (Daylight Saving Time)
Tipping
Tipping in Egypt is a natural part of daily life. Anyone who provides you with a service such as waiters, drivers, guards, porters and so on are likely to expect a tip. Restaurants will most probably already have a service charge added, but if not, it is good to tip with 10%. Housekeeping, taxi drivers and such can be tipped around 1-2$ and cruise staff 4-5$, your tour guide 3-6$ per day of your tour and so on.
WiFi
WiFi is not everywhere in Egypt, but there is a good amount of places where you can find free WiFi, especially in major cities. Most cafes and restaurants will offer free Wi-Fi, as well as four and five-star hotels and airports. If you want your own portable WiFi during your trip, you should opt for a USB internet device, which you can buy from any of the 4 telecommunication companies available in Egypt.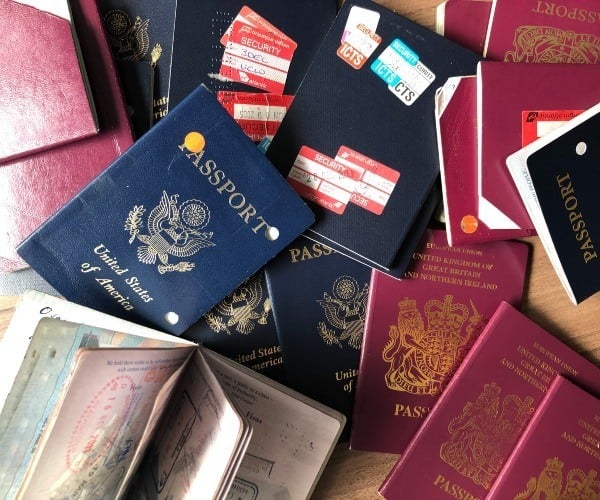 Want to contribute to our travel guides? Please contact us for details…