Home > Travel Guides > India Travel Guide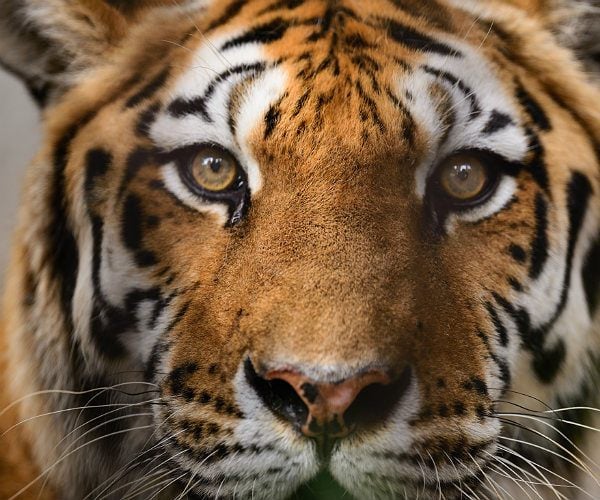 LUXURY TRAVEL
India Travel Guide
One of the oldest civilizations in the world, India is a beautiful amalgamation of vivid contrasts and unrivalled culture and traditions. India can make you feel calm and peaceful in the middle of all the chaos and noise. From snowy Himalayas of the North to golden beaches of the South, from lush green tea plantations of the East to the City of Dreams of the West – India truly is diverse, offering varied experiences to the traveller.
Introduction to India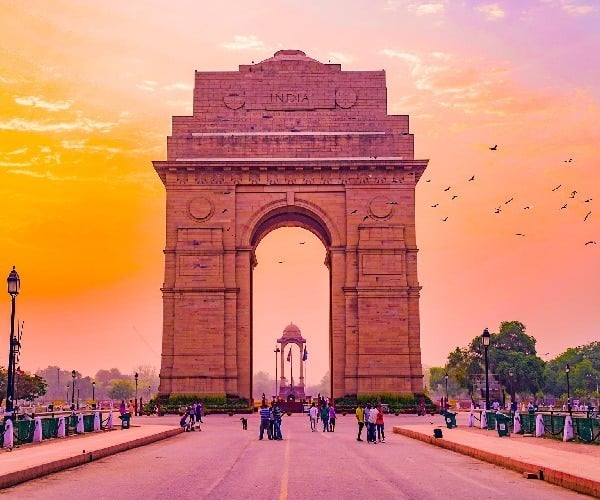 India is a union of total 28 states and 8 union territories. India is well connected with the rest of the world through its major airports at New Delhi, Kolkata, Mumbai, Cochin and Chennai.
You may visit the remote parts of the country through its well-established rail and road routes. The entire country can be divided into four regions: North, South, East and West.
The most visited sites and experiences like the Golden Triangle, tiger parks, Golden Temple and Himalayas are located in the North.
South India is known for its nature, beaches and traditional temples.
East India is known for Kaziranga National park, nature, tea plantations and the colonial culture of Kolkata.
West India comprises the states of Maharashra, Gujarat and Goa. This region is known for its vineyards, temples, arts and culture.
With one of the longest coastlines in the world, India has numerous pristine beaches and ports. Some of the best beaches are located on the western coast of India. These beaches include Kovalam, Goa, Gokarna, Konkan, Marari and Mangalore. Cruise tourism is less popular but holds a lot of promise in the future. Some of the prominent cruise companies are Jalesh and Brahmaputra Cruises.
India has the largest train network in the world. Numerous luxury trains like Palace on Wheels, Maharaja Express, Deccan Queen and the Golden Chariot operate in different regions of India. One should embark on these luxury train journeys to experience Royal Indian hospitality.
While travelling across India, you will find massive forts, dense jungles, heritage buildings, mountains and rivers. Due to such varied experiences on offer, India is considered to be one of the most diverse tourism destinations in the world.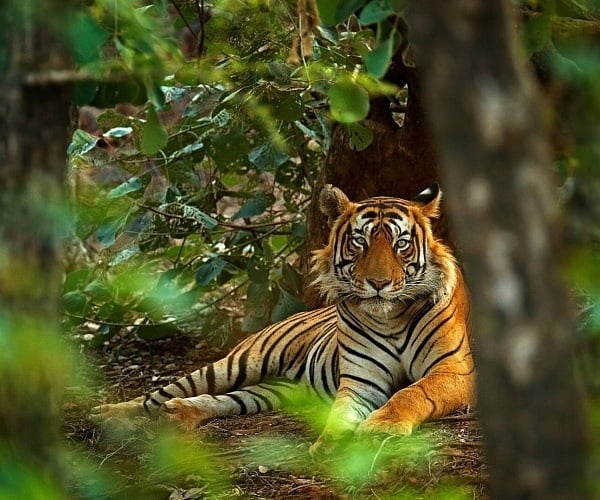 History of India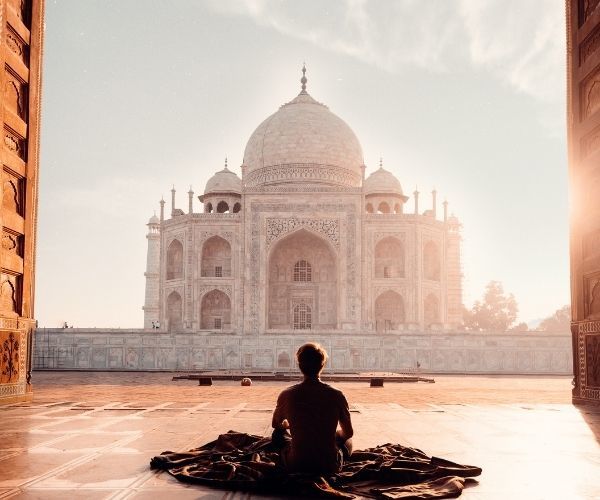 The history of India begins with the Indus civilization. This civilization flourished in the northern regions of the country between 2500 BC to 500 AD.
The next major civilization was the Vedic period that marked the two great epics of Ramayana and Mahaharata.
Monuments that you can visit to experience India's ancient history include Lothal (Ahmedabad), Dholavira (Gujarat), Sanchi Stupa, Mundeshwari Temple (Bihar), Ellora Caves Ayodhya (Uttar Pradesh), etc.
Medieval history
The Medieval period plays an important role in Indian history. This period boosted the architecture of the country. During this period, the Rajput's built forts, palaces and temples. The Vijayanagar empire in southern region of the country developed literature.
Mughlas arrived in India during this period. They brought in ethical changes to Indian society. The famous Taj Mahal was also built during this period. Other monuments belonging to this period are Fatehpur Sikri, Brihadeshwara Temple, Hampi etc.
Freedom struggle
The Indian Mutiny of 1857 had begun with a revolt of the military soldiers against the British rule at Meerut, which was the first war of independence. Various movements like the Non-Cooperation Movement and the Quit India Movement were during this period.
The monuments depicting the freedom struggle in India are the Gateway of India, Chhatrapati Shivaji Terminus, Jalianwala Bagh, Jhansi Fort, Kakori Memorial and more.
Where to stay in India
There are wide range of luxury resorts, historic forts, palaces converted into hotels, desert stays and wildlife resorts spread across the country.
The most visited part of India is the Golden Triangle, which consists of New Delhi, Agra and Jaipur. New Delhi is home to UNESCO World Heritage sites, modern buildings and some authentic restaurants where you can enjoy traditional Indian food.
You can stay at an opulent hotel in Agra that offers a view of Taj Mahal. Agra also has wonderful rooftop restaurants with views of the Taj Mahal.
If you wish to stay like a Maharaja, then Jaipur is the place to visit. Here you will find luxurious palaces that are converted into hotels. These hotels offer a royal experience to their guests. Jaipur is also known for its arts, old temples and massive Amber fort which is a UNESCO World Heritage site. Colourful markets in Jaipur are the best place to buy a souvenir.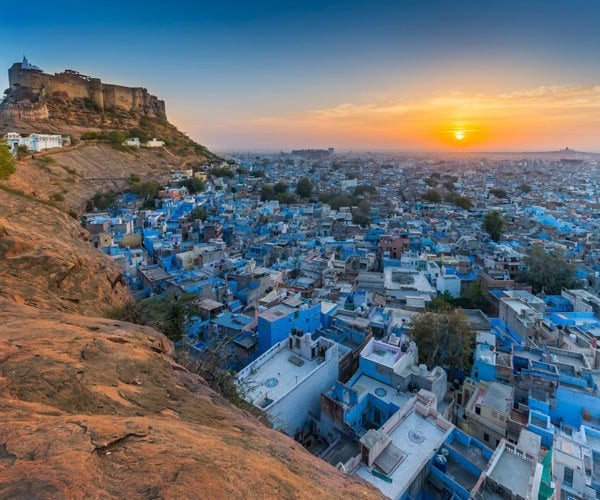 The city of lakes and also called as the romantic city, Udaipur, has always been a honeymooners' paradise. You may opt to stay at a luxury hotel with a view of famous Lake Pichola. The massive Mehrangarh fort is located in the blue city of Jodhpur, where you can spend your vacation in an amazing hotel overlooking the fort. Jaisalmer offers unique luxury desert tent accommodations under the stars.
The southern region of India covers the states of Kerala, Tamil Nadu, Karnataka, Andhra Pradesh and Telangana. Stay at a heritage property in Pondicherry (Tamil Nadu) depicting the French-influenced architecture in India. Luxury backwater resorts, overnight houseboat cruises, beach resorts and treehouses make for interesting accommodation options. You can also stay in a tea plantation resort in Munnar.
With so much diversity across the country, central India too offers astonishing jungle stays in Kanha and Bandhavgarh National Parks. The temple view of Khajuraho from the comfort of your room will make your journey enthralling.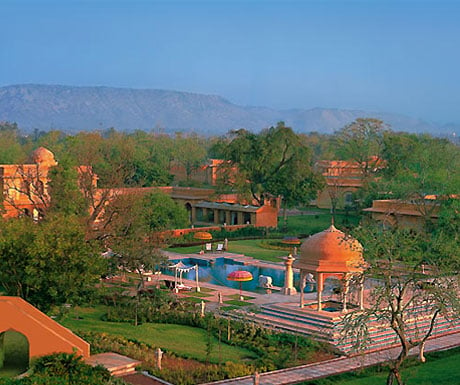 Accommodation in India
India offers a range of accommodation from luxury hotels to homestays.
The delightful Taj Mahal can be seen from lavish rooms and suites at the Oberoi Amarvilas. The hotel is located just 600 metres from the Taj Mahal. This is the best hotel in Agra, inspired by Mughal palace designs, fountains, terraced lawns, reflection pools and pavilions. The Premier room at the hotel has Mughal-inspired designs, hand-crafted furnishings and warm hospitality with 24-hour butler service. You may also enjoy authentic food at exquisite restaurants serving Mughal and international cuisine.
The stunning palace converted into an opulent world class hotel, Taj Rambagh Palace, will make you feel royal when in Jaipur. The palace retains its elaborate splendour, extravagantly decorated with hand-carved marble, sandstone balustrades, cupolas and cenotaphs, and elaborate Mughal Gardens. You may enjoy a royal Indian feast at the Surya Mahal restaurant during your stay which was built in the 18th-century with huge crystal chandeliers. The spacious Palace room with its four-poster bed will make you sink in the palatial experience.
Hop on a boat over Lake Pichola in Udaipur and you will reach the stunning Jag Niwas which is today's magnificent Taj Lake Palace of Udaipur. This hotel is world-renowned as the James Bond film 'Octopussy' was filmed here. The hotel, located in the middle of the lake, manages to offer a breathtaking view of the City Palace, Aravalli hills, Machla Magra hills and Jag Mandir from every room. Festooned with traditional Indian silks and dark teak furniture, the luxury lake view rooms also offer views of the quiet waters of Lake Pichola.
Relax at a safari lodge located near Bandhavgarh National Park in central India. The mud cottages, locally called as 'kutiyas', are built in the local style of architecture. Experience the charm of exotic cottages modelled around traditional central Indian homes featuring stylish en-suite bathrooms and private courtyards. Feel the happiness in picking fresh vegetables and fruit from the lodge's private organic gardens for your salad.
Discover the nature when you stay at a treehouse at the Wayanad hill station in northern Kerala. Vythiri Resort is a beautiful jungle getaway located in Wayanad. The treehouses are well-equipped and have charming thatch roofs and bamboo walls that have been built by members of indigenous tribes with locally-sourced materials.
With a winding river on one side and the sapphire blue sea on the other, Leela Palace is one of the most beautiful luxury beach hotels in Goa. The spacious rooms and balconies of the hotel open up to majestic views of the lagoons and the Arabian sea. The lagoon terrace room comes with an added touch of Portuguese architecture, complete with wood-panelled floors.
Places to visit in India
India is a destination that will be full of experiences. These experiences will be indescribably cathartic, splendidly diverse and maddeningly overwhelming. The country's lavish culture, bountiful wildlife, countless temples and dramatic festivities make for an unforgettable trip.
Being the capital and major gateway into the country, New Delhi is home to many UNESCO World Heritage sites. New Delhi has been a capital of influential dynasties down the ages. Built in the 13th century, Qutub Minar is a magnificent tower that stands in the capital. Chandni Chowk is one of the oldest and busiest markets in Old Delhi.
Take a sunrise visit to the Taj Mahal in Agra and see the changing colors of the white marble. Explore the Amber Fort in Jaipur that is situated on a hill. It is one of the most magnificent fort palaces in India. This fort with its maze-like passages and serpentine staircases is an architectural masterpiece. The whole city of Jaipur has received the UNESCO World Heritage city certification.
Experience the soulful Golden Temple in Amritsar that is the spiritual nerve-center of the Sikh faith. Located in the foothills of Himalayas on the banks of the River Ganges, visit Rishikesh – a city known as the 'Yoga Capital of the World'. The city is known for its ancient temples, Ganges ghats, yoga ashrams and beautiful views of Himalayas. Visit Varanasi – the oldest living city in the world. Take an early morning sunrise boat ride on the River Ganges in Varanasi and experience the peace and spirituality in the air.
Travel to the city of Bodhgaya where Buddha attained enlightenment. A beautiful tranquil Mahabodhi temple is the focal point of the town. The town forms an important part of the Buddhist circuit of India. One of the oldest national parks in India, visit Jim Corbett National Park, mainly known for royal Bengal Tigers, Asiatic Elephants and many migratory birds.
Visit the coastal city of Cochin in Kerala. It is a captivating mix of giant fishing nets, a 400-year-old synagogue, ancient temples, mosques, Portuguese houses and amazing beaches. Take an Ayurvedic massage at the Kumarakom backwaters in Kerala. See the famous coffee plantations at Coorg and get mesmerized by the breathtaking views of misty hills and lush forests. Visit Hampi in the state of Karnataka – a town known for the ruins of the medieval city of Vijayangar empire.
Visit the shore temple of Mahabalipuram that has remarkable rock-cut sculptures and monolithic shrines. Visit Pondicherry – a well-planned city with French heritage, vibrant beaches and impressive churches.
Home to the one-horned rhinoceros, experience the Kaziranga National Park on elephant and Jeep safaris. Visit the Konark Sun temple situated in the state of Orissa. It is another UNESCO World Heritage site in the eastern region of the country.
Marvel at the view of the magnificent snow-capped Kanchenjunga mountain ranges from Pelling, Sikkim. Hop on the Darjeeling Himalayan Railway (toy train) which is also recognized by UNESCO as a World Heritage site.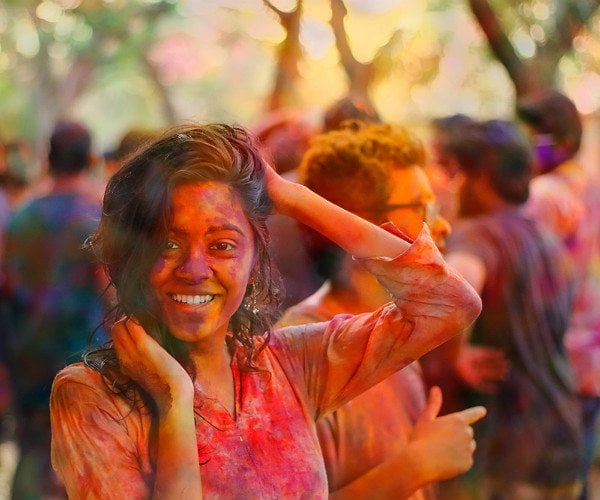 Things to do in India
You can enjoy a wide variety of activities and experiences in India. Start your day with an early morning yoga session facing the beautiful Taj Mahal in Agra. In the evening, take a walk in the Mughal heritage village of Kachhpura and see the paintings (sanji art) on the walls, done by community girls.
Hop on a hot air balloon ride to get a bird's eye view of Jaipur. Walk through the old city of Jaipur and see the ancient temples, havelis and bazaars. Try your hand at the traditional block printing at the Bagru village near Jaipur.
Slide over the Mehrangarh fort as you zipline in Jodhpur. See the blue houses and get to know the people of Jodhpur. Get on a SUV and go for dune bashing into the golden sands of Jaisalmer.
Explore the jungles of the Sasan Gir National Park in Gujarat on open Jeep safaris, and see the only wild habitat of Asiatic lions in the world. Participate in the kite festival in Ahmedabad which is held annually in the month of January.
Visit the "the wine capital of India" – Nashik in Maharashtra. Go on wine tasting tours in the various vineyards of Nashik. Experience the most beautiful caves of India – the ancient Ajanta & Ellora caves in Aurangabad – both UNESCO World Heritage sites. Enjoy a ferry ride to Elephanta Caves in Mumbai. Try some Bollywood dance moves under a professional choreographer, also in Mumbai.
The small Kumbhalangi village near Cochin is the place where you can do crab catching with locals. Experience the ancient martial art form of Kerala, the Kalaripattu show in Cochin. The traditional Kathakali dance show retells the great stories of the past, mostly from Indian epics, and leaves you awe-struck. Cycle through the tea plantations in a private tea estate located in one of the most beautiful areas of Munnar. Go on a nature walk offering an excellent opportunity to watch birds, butterflies and other wildlife in Thekkady.
Get a chance to dress in the traditional Kodava attire at Coorg and try some culinary delicacies. Go on an authentic food tour in Madurai, known as a city of temples; this ancient city also has noteworthy food courts, stalls and eateries. Ride through the Tamil quarters, Muslim quarters, white town and visit a church during Pondicherry cycle tour.
Food in India
One more way to fall in love with India is the Indian food. Finding food is not a difficult task when in India, as every street of every city is filled with aromas of delicious food. Spices play a major role in Indian cuisine. They are used in different forms like whole, chopped, ground, roasted, sautéed, fried, and even as a topping. Pepper, turmeric, cardamom, and cumin are some examples of Indian spices which are commonly used in an Indian kitchen.
When in India, you must try:
1. Makki ki roti with sarson ka saag in Punjab – Made from mustard greens (sarson) and spices such as ginger and garlic. It is often served with makki ki roti (corn flour flatbread) and usually cooked during the winter season.
2. Gatta curry in Rajasthan – Made with gram flour dumplings boiled in water, sliced and added in a spicy yogurt curry.
3. Chicken 65 in Tamil Nadu – South Indian appetizer made by marinating & frying chicken bites coated with flour, curry leaves and spices.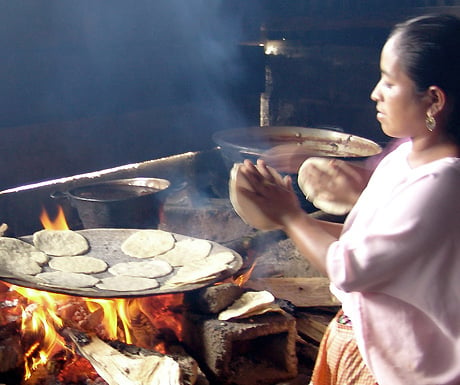 4. Hyderabadi biriyani in Telangana – An authentic dish of rice and meat traditionally cooked together in an earthen pot with spices, yogurt, fried onions, mint and saffron.
5. Litti chokha in Bihar – Stuffed wheat balls, tossed with lost of ghee (clarified butter) and served with curry.
6. Petha in Agra – Sweet made from ash gourd vegetable. A translucent dish which is eaten dry or with sugar syrup.
7. Masor tenga in Assam – Made from fish cooked in tangy gravy with generous amounts of spices and mustard.
8. Thalipeeth in Maharashtra – A flatbread made using a mix of grains and spices.
Top restaurants in India
India is home to some top-rated restaurants. One such restaurant is Indian Accent in Delhi. This restaurant was featured in the World's 50 Best Restaurants in 2019. The restaurant showcases inventive Indian cuisine by complementing the flavours and traditions of India. Bukhara Restaurant is a multi-award-winning restaurant offering a wide-ranging menu of succulent kebabs, vegetables and breads. Do you know many celebrity guests have visited this restaurant including former U.S President Mr. Bill Clinton and Russian President Vladimir Putin?
To savour some seafood, visit the Wharf Restaurant in Mahabalipuram. It serves fresh seafood, grill-fired steaks and crisp, seasonal produce. Enjoy your unforgettable meal with a view of the Bay of Bengal. Another famous restaurant in South India is The Karavalli Restaurant in Bangalore. It is an award-winning restaurant serving South Indian cuisine. You can enjoy traditional South Indian food inspired from heritage age old recipes.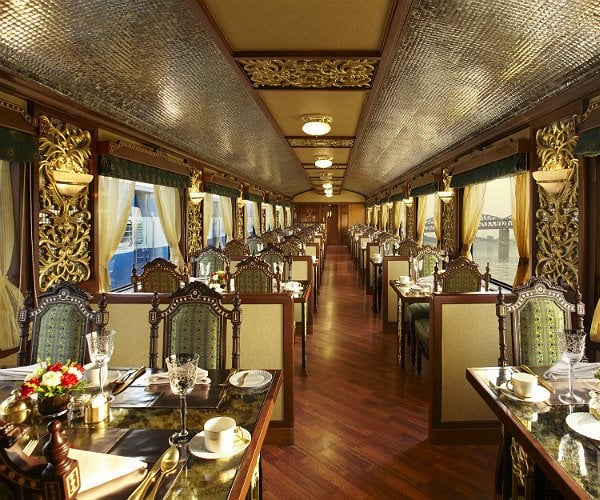 Getting around India
India has some of the busiest airports in Asia. Airports in New Delhi, Mumbai, Kolkata, Chennai & Cochin are well-connected with the rest of the world.
Many airport hotels offer complimentary airport transfers. You may also hire vehicles ranging from hatchback, sedan, MPVs like the Toyota Innova Crysta, SUVs and luxury cars like Audi and Mercedes to move around the city for sightseeing. If you want to roam around like locals do, then do hop on a tuk-tuk for a market ride or cycle rickshaw ride to visit the narrow lanes.
The flight connectivity across the states and cities within India is good with a wide range of options. The airlines like Indigo, SpiceJet, Go Airways, Air India, Air Vistara and Air Asia offer a number of daily flights to major and smaller cities.
The local buses are also well connected to move internally from one city to another or even from one state to another with air-conditioned sleeper coaches. These buses are usually full and crowded.
The Indian railways are one of the largest rail networks in the world, ranking fourth on the list. There are more than 20,000 trains running on a wide network of rail tracks. India's first metro rail services started in Kolkata and today other cities like Delhi, Chennai, Bengaluru, Hyderabad, Jaipur, Gurgaon, Mumbai, Cochin and Lucknow have a functional metro rail network. You may also plan to embark on luxury train journeys like the Palace on Wheels, Maharaja Express, the Golden Chariot and Deccan Odyssey.
India also has toy train rides to reach the famous hill stations. The historic Kalka-Shimla toy train is a popular way to reach Shimla (Himachal Pradesh, North India). The Darjeeling Himalayan Railway is the oldest toy train that offers the travellers a ride through the rolling hills and lush green tea plantations of Darjeeling (West Bengal, East India). The Nilgiri mountain railway is the highlight to reach Ooty and Coonoor Hill stations (Tamil Nadu, South India). Matheran Hill Railway is a narrow-gauge heritage railway in Maharashtra (West India). The Kangra Valley Railway lies in the sub-Himalayan region of Kangra Valley (North India).
When to visit India
The best time to visit India is from October to March. The weather in India can be divided into three seasons – Summer, Winter and monsoon.
The coolest and driest time of the year is between October and February, which is regarded as the Winter season and seen by many as the best time to visit India.
Following Winter is the Summer season, which is hot and dry, lasting from March through to May, when temperatures reach their peak. It is an excellent time to head to the north and higher altitudes of the Himalayas and the lofty hill stations of Shimla and Darjeeling.
June signals the start of the monsoon season, which begins in Kerala on the south-western coast of India. It is very humid during this time of year and the days are punctuated by intermittent rainfall.
At the height of monsoon season there can be flooding in some lowland regions and most national parks close during this time (excluding Periyar, which remains open).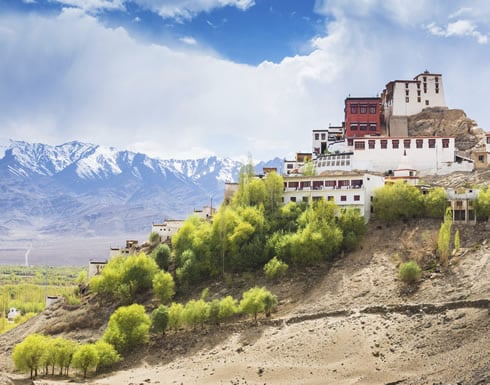 An advantage of travelling during the monsoon season though, is that the scenery transforms into an oasis of green forests and rushing rivers, offering some of the most beautiful landscapes to be found anywhere in the world – perfect for cruising the Kerala backwaters.
In November and December, various parts of North India experience cold weather and fog. December marks the beginning of peak season, when the crowds begin to arrive, so November is a good bet for a more relaxed holiday.
Events in India
Here is a comprehensive list of public holidays and festivals in China.
January
The festival Makar Sankranti is celebrated on 14th January every year that marks the beginning of a new harvest season. This festival is most celebrated in the western region of India. The well-known Kite festival is also celebrated during this time in Gujarat. Pongal on the other hand is celebrated in the southern region of India and is a four-day-long festival. Pongal too is a harvest festival of Tamil Nadu which usually falls in the month of January. With festivals and positivity around, India also celebrates its Republic Day on 26th January.
February
India's biggest vineyard music festival is held on the first weekend of the month of February. This festival is called the SulaFest which is filled with groovy music, scrumptious food and is the coolest music festival of India. Jaisalmer desert festival is an annual event that takes place in the month of February. The festival is celebrated amidst the beautiful dunes of Thar desert. The largest cattle fair is also held during this month in Jodhpur called Nagaur cattle Fair.
March
Holi festival is well-known to many as a festival where water and colours are splashed on each other. There is music, dance with children, youngsters & the elderly all participating in this. This festival usually falls in the month of March. Also witness the huge bonfire that is lit up on the evening of Holi to burn the spirit of the evil and is famously called as "Holika Dahan"
April
An annual festival dedicated to village deities, Thrissur Pooram is held in Kerala in the month of April. Get a visual treat of how lavishly decorated elephants assemble in the tunes of 250 musical artists. The Assamese New Year is also celebrated in the month of April called Bihu. It is celebrated for 7 days through folk music, Bihu dance and feasting.

May
Ooty Summer festival in Tamil Nadu is held every year in the month of May. You may enjoy a flower show held in the botanical garden of Ooty, dog show, spice show, boat races and much more. The Moatsu festival is celebrated by people of Nagaland which includes performances of traditional dances and singing.
June – July
One of the most important festivals for Hindus is the Jaganath Rath Yatra held in Puri, Orissa. This Yatra is held every year between June-July. Decorated chariots and music of the gongs fills the place with spirituality.
August
Every year on 15th August, India celebrates its Independence day to commemorate India's freedom from the British rule in 1947.
September
October – November
The word Deepawali means rows of lighted lamps. It is India's biggest festival celebrated with much enthusiasm across the country. It usually falls in the month of Oct-Nov. Diwali is a five-day long festival that brings family and friends together and thus is a major festival of the country.
December
Rajasthan's annual Kumbhalgarh dance festival is a 3-day festival. During this festival, India's finest classical musicians, artists, and renowned dancers gather and showcase their best performances.
There are many places in India that celebrate New year. People come from all over the world to Goa & Pondicherry to enjoy beach side events for New year.
Luxury travel tips
Luxury travel is all about authentic, sustainable and exclusive experiences. India may be the only country in the world that offers the travelers with a diverse set of authentic experiences with excellent luxury hotels and hospitality.
A visa is mandatory for travel to India and you must apply prior to arrival. The passport validity should be at least 6 months from the date of travel.
Travel insurance enables you to travel with peace of mind as cancellation costs resulting out of extraneous factors are covered. Hence, buying a travel insurance is highly recommended.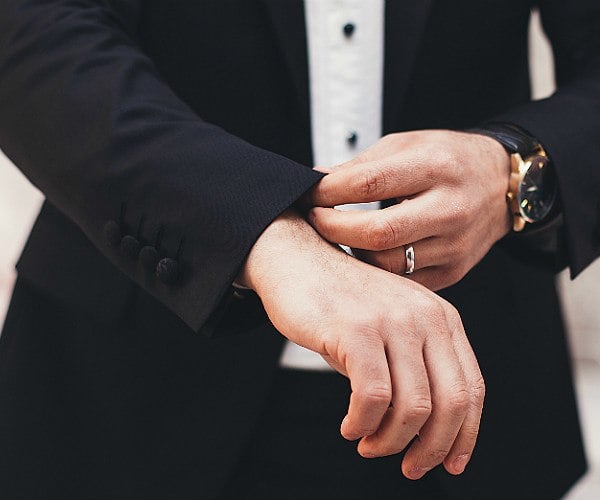 Useful items to carry
• Passport and India travel visa (needs to be obtained in advance)
• A sufficient quantity of medications that you may have been prescribed. You may also carry OTC medications like painkillers etc.
• Sunscreen lotions, facial tissue and face towels
• Swimsuit, hat and sunglasses
• Comfortable walking shoes
• Credit cards and other important financial items
Travellers are advised to wear light, informal clothing during when touring India. In winter (October to March), the temperatures in North India get cold and hence packing light woollens is recommended. The temperatures would vary during the day – in the mornings and evenings, the temperatures would be cold and in the afternoon the temperatures would be hot – hence, wearing woollens in layers is recommended so that you can remove or add them based on your comfort level.
In Summer (April to June), India is hot and travellers are advised to carry sunscreen lotions and wear light clothing. Females should avoid revealing attire as this may get unwanted attention and may make you feel uncomfortable. During your visit to certain temples, the shoulders and head should be covered.
Do not wear shoes inside a local home or a temple. Accept any offerings from the temple priest with your right hand. Do not drink alcohol or smoke in public areas. Do not show affection towards your partner in public.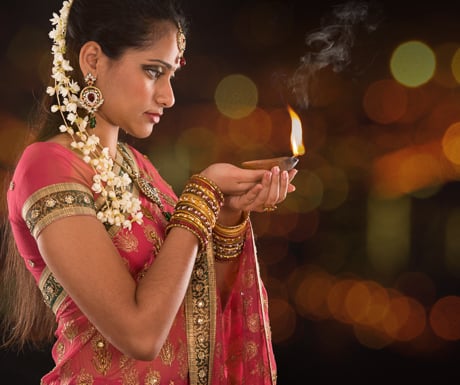 Language and culture
India is a land of diversity with deep cultural roots and a rich heritage.
There are more than 22 local languages spoken across the country. The widely spoken language throughout the country is Hindi. It is also the national language of India. The Marwari dialect is mainly spoken in Western Rajasthan. Gujrathi is the official language of Gujarat state.
The people of Maharashtra, speak in Marathi language. In South India, Keralites speak Malayalam language whereas Tamil Nadu speaks in Tamil language. The other spoken languages are Punjabi, Assamese, Bengali, Sanskrit, Urdu, Kannada, Odia, Sindhi, Manipuri, Konkani, Kashmiri, and so many more.
Useful phrases
Hello – Namaste
Thank you – Dhanyawad
Yes – Haa
No – Nahi
How are you? – Kaise hai aap?
Sorry – Maaf kijiye
See you tomorrow – Kaal milte hai
Good – Badhiya
Bad – Kharab
Nice to meet you – Aapse milke achha laga
Please – Kripaya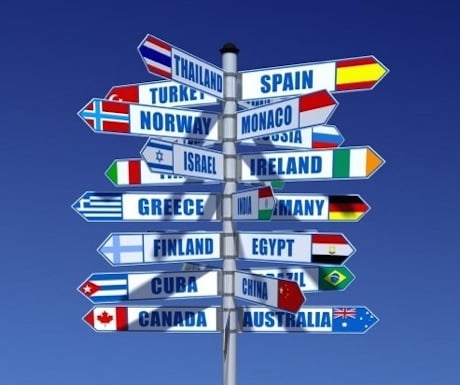 Weather in India
Visiting India soon? Being such a large and varied country, the weather can vary from one region to another See below for the latest weather forecast for a number of different regions in India.
RAJASTHAN WEATHER
ASSAM WEATHER
KERALA WEATHER
Useful information
Currency
The currency of India is rupees. Rupees are further divided into 100 paisa denominations. There are restrictions on bringing Indian rupees into India. You may carry some cash in rupees (exchanged at the airport) to use for local taxis, meals, or shopping.
Visitors, including tourists, are not permitted to bring any amount of Indian currency into the country. Bring cash or travellers' cheques (in pounds sterling or another foreign currency) and/or a bank card with you and exchange or withdraw rupees once in India. You will have to declare any amount exceeding US$5,000 in notes, or US$10,000 in notes and travellers' cheques combined.
There are limitations on how much gold / silver you can bring into India. Carrying duty free gold is only possible if you carry in the prescribed quantity. It can be in the form of jewellery as part of your baggage and must be up to an aggregate value as described below:
The gold limit for a male passenger to carry of gold is Rs. 50,000. (20 Gm)
The gold limit for a female passenger to carry gold is Rs 1 Lakh. (40 Gm)
Power
The voltage in India is 220V/50Hz. Before travelling to India, it is recommended to buy a yniversal converter so that you can use your gadgets comfortably.
Telecommunications
India has great mobile connectivity with the main service providers being Jio, Airtel, Vodafone-Idea and BSNL. You can avail the services of any of these providers in the country. The SIM card can be obtained on arrival at airport. Please carry a copy of your passport and a passport sized photo to obtain the SIM card. Once the card is obtained, it may take up to 24 hours for the card to get activated. The phone connection will have the data service included.
Timezone
UTC + 5:30
Tipping is expected by guides, drivers, restaurant staff and hotel staff. The tips are generally not included in the trip as this is expected directly from the traveller.
Vaccinations
No compulsory inoculations/vaccinations are required if you are arriving from the United States, Canada or Europe. If you are entering from Africa or parts of Latin America, certification of Yellow Fever vaccination is required. During and after the COVID-19 era, you may be asked to carry a COVID-19 certificate or negative RT-PCR report.
WiFi
WiFi is complimentary in most hotels with restrictions on speed and number of devices. Some 5 star hotels in India may charge you an additional sum for the service.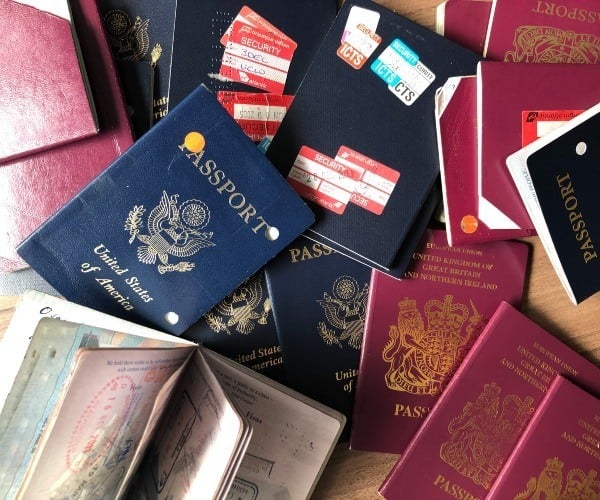 Want to contribute to our travel guides? Please contact us for details…