Your honeymoon is such a special time. It is when you get the opportunity to truly connect with your spouse. Experiencing this special time in a land that celebrates love and marital bond can be quite emotionally rewarding.
There's no place in the world that better captures the essence of everlasting love than India. The country is home to some of the world's most legendary couples, right from the mythological duo Radha and Krishna to the very real Shah Jahan and Mumtaz Mahal. The land of diversity has a rich heritage of romance. It then makes sense to start your life of love in this amazing place.
Honeymoon tours to India can be truly special. India makes for an unforgettable honeymooning experience – one which your heart won't forget in a hurry. Celebrating your honeymoon in India, a land that is rich with a vibrant history, spectacular natural scenery and heady sensory experiences, will ensure you have a truly memorable time. You'll most definitely cherish your getaway for many years to come.
Imagine recounting to your children tales of your visit to ancient temples lost to time. Or about the day when you reveled in luxury reserved only for royals? What about that exciting night safari, where you came face-to-face with the majestic Bengal tiger – King of India's verdant jungles? And who can forget the gentle sun kissed waters lapping at your feet during your stay at a beach-side paradise?
Need we say more?
So, book your tickets post COVID-19 and plan for a brilliant, tropical honeymoon tour to India, in the land of exoticism. If you're wondering where to start your amazing journey, here we've listed a rundown of the 7 best honeymoon destinations in India:
Agra, Uttar Pradesh:
Home to the world's most enduring ode to marriage and love, the Taj Mahal, Agra, is a destination that has a rich history. The home base of the Mughal Empire, Agra still has many beautiful mosques, bustling chowks and ancient bathhouses. Situated a few hours from the capital New Delhi, Agra can be a great starting point for your visits across North India. There are many five and seven-star hotels here to accommodate your stay. We recommend staying at the luxurious Oberoi Amarvilas. You have a view of the splendid Taj Mahal from your room – making the stay truly special.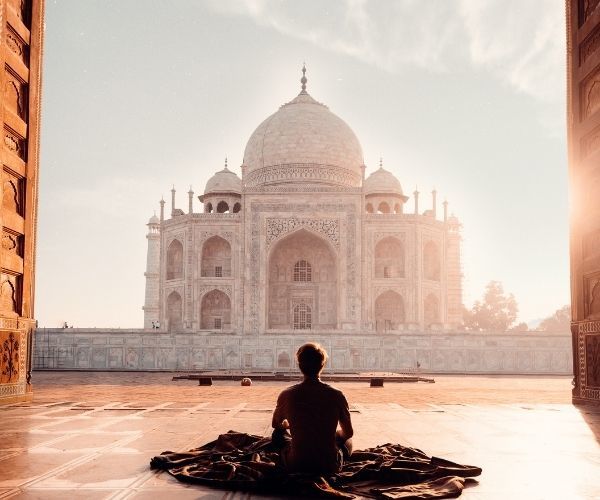 Udaipur, Rajasthan: 
The ancient land of the Rajputs, Udaipur is home to some of the most jaw-dropping, lavish palaces in India. Udaipur is where romance meets luxury. If you've wanted to ring in your new life like royals, then honeymooning in Udaipur is a must. You'll start your day in the most opulent palace-turned-hotels in India and make your way to bustling bazaars, breathtaking havelis and the scenic Aravalli mountain range.  We recommend you to stay at the Taj Lake Palace – a hotel located in the middle of Lake Pichola. Royal Hospitality, traditional architecture, special welcome and overall ambience are the highlights of the stay in the hotel
Mararikulam, Kerala: 
If lulling winds, sparkling turquoise waves and hammocks strung between tall coconut trees seem like the perfect, relaxing honeymoon to you, then Kerala's Mararikulam village will be the perfect destination for you. Completely laid back, but with world-class amenities at your disposal, this rustic little place offers a snug escape from the hectic stress of wedding planning. Marari beach has a luxury resort where you can wake up to the Arabian Sea right at your doorstep. Apart from the many beaches, Mararikulam is home to heritage temples, churches and museums. Witness the mesmerizing sunset from your Private Villa at Marari Beach Resort and make your honeymoon one of the best days of your life.
Kumarakom, Kerala:
A slow boat ride across the gentle backwaters of Kerala can be the most romantic start to your marriage. Kerala is called "God's Own Country" for a reason. The lush tropical mangroves, white sandy beaches and Venice-like canals graced by tall coconut, fig & peepal trees, makes for such a romantic setting. You can rent a boat house for the duration of your honeymoon and remain undisturbed the entire time. When you want to go ashore, you can visit the Kumarakom Bird Sanctuary to see exotic migratory birds or visit nearby Alleppey to see the renowned Punnamada Lake snake boat race. Feel the privacy in your own Meandering Pool Villa at Kumarakom Lake Resort making your honeymoon a perfect one.
Khajuraho, Madhya Pradesh:
A list of top honeymoon destinations in India won't be complete without a mention of Khajuraho. This quaint little town has earned quite a reputation for having an erotically-charged history. The magnificent ancient temples found here are carved out of massive single blocks of natural stones and decorating their façade are some of the most sublime sculptures of Indian erotica. The sculptures are so tastefully sculpted, you'll be awe-struck by the creativity and talent of ancient artisans. If you're interested in immersing yourself in Indian history & mythology, then the temple art here will make for a very interesting sight. Stay at Temple View Room at The Lalit Temple View Hotel and gaze upon the architectural marvel from your room.
Darjeeling, West Bengal:
The home of chai, Darjeeling is a divine honeymoon destination, renowned for its romantic atmosphere. This beautiful city is a kaleidoscope of experiences, offering something for all types of couples, whether you prefer serene experiences or adrenaline-fueled fun. The Kanchenjunga Mountain range is just a few hours from here and if you enjoy trekking through snow-clad forests replete with rhododendrons, magnolias & Dhupi (exotic pine trees), you'll love honeymooning here. There are many tea plantations here that offer tours and tea brewing classes. You can also purchase internationally-reputed variants to take home. Stay at the colonial Glenburn Tea Estate and gaze upon the natural beauty with your partner from your villa.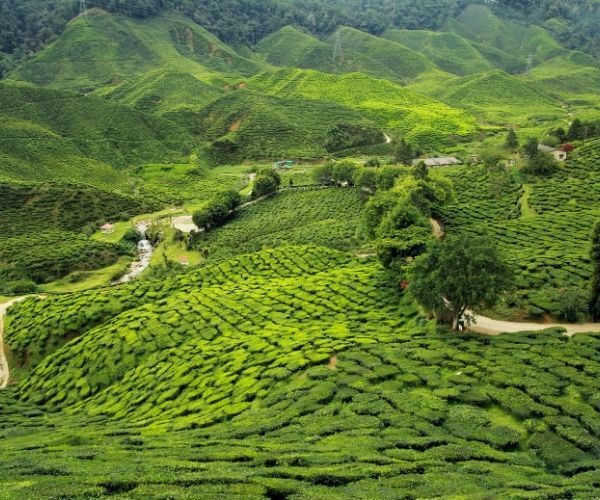 Andaman Islands:
A phenomenal place that's filled with sun-kissed beaches, primeval mangroves and turquoise waters, the Andaman Islands are a phenomenal place to honeymoon. If you're up for it, you can even consider making this your wedding destination. Andaman is the perfect honeymoon spot for couples who love the water. Learn how to scuba dive or traverse the sea on a glass-bottomed yacht and get a glimpse of the wonderful marine life here. There are many ancient caves tucked away here as well, which you and your spouse can explore.  Stay at the Private Deluxe Villa at Taj Exotica Resorts & Spa and witness the nature helping you enhance the sacred bond of love.
The best time to visit above places is October – March. For best sunlight and photography, visit these places in months of February – March.
Jay Kajaria is Founder of Bespoke India Holidays. Bespoke India Holidays is an award-winning company that specialises in creating luxury trips to India and the subcontinent.
If you would like to be a guest blogger on A Luxury Travel Blog in order to raise your profile, please contact us.