Home > Travel Guides > UK > Scotland Travel Guide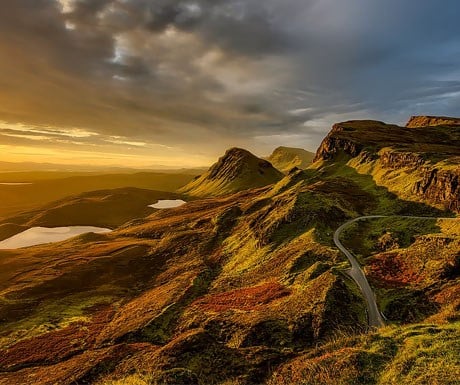 LUXURY TRAVEL
Scotland Travel Guide
Scotland is one of Europe's most alluring countries. It is a land of history, of wild and rugged coastlines, deep valleys and lakes, towering peaks and remote islands. It is also a land shaped by its people, with their own language and way of life. Yet, as part of the United Kingdom, it is also a modern and safe country with diverse and modern cities, good transport links and some great food, drink and accommodation options.
Introduction to Scotland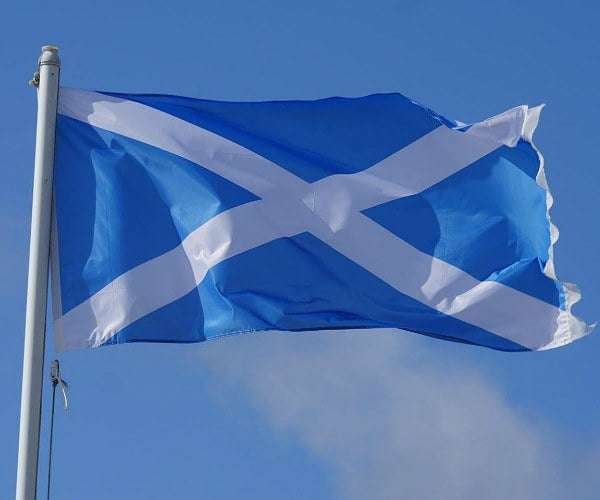 A visit to Scotland is one of Europe's great travel treats. Easily accessed as one of the member countries of the United Kingdom, its two main cities at Edinburgh and Glasgow have international airports and good rail links. They each have plenty to see and do, as destinations in their own right. Yet venture a little further north and the true splendour of Scotland is unveiled.
The Highlands – a region in the northern centre of the country, is full of high mountain peaks, deep valleys, and the many scenic lakes known here as lochs. Most famous of these is Loch Ness – the largest lake in the British Isles and home to the fabled Loch Ness Monster.
Throughout Scotland you'll find markers of the past. From medieval castles and historic battlegrounds, to traditional farms and quaint old cottages. The national drink of Whisky is enjoying a revival, and the original distilleries are still using the same equipment and barrels to produce the iconic tipple today.
One of the best ways to enjoy Scotland is to take a road or rail journey around its landscapes, where you'll find attractions and wonderful places to stay along the way.
Edinburgh
Edinburgh is Scotland's capital, and arguably the heart of the country. It has always been a royal city, and is today home to the Scottish parliament. The city is built in two parts – the Old Town and New Town. The Old Town is built around an ancient rocky outcrop, where a volcano once spewed its lava, creating a craggy peak and gentle slope which is today known as the Royal Mile. Edinburgh Castle sits atop the former volcano, while the Royal Mile is home to some of Edinburgh's oldest and grandest buildings, as well as many small shops, restaurants, traditional pubs and visitor attractions. At the bottom of the Royal Mile is the Holyrood Palace, still an official residence of the British royal family, and sat under the imposing volcanic outcrops of Arthur's Seat and Salisbury Crags – two great places to enjoy a walk just outside the city.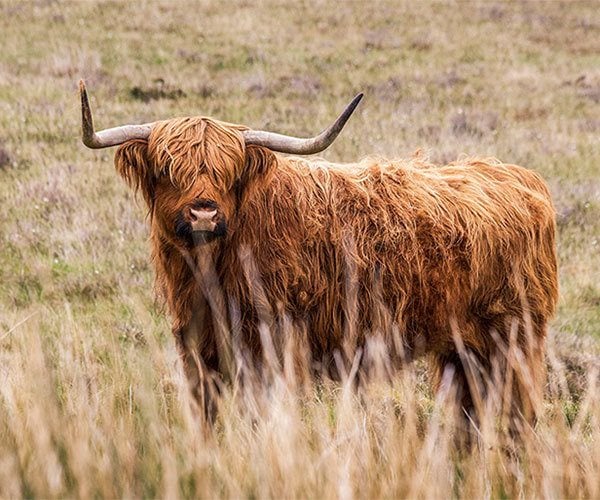 The New Town occupies the northern side of the city. It is made up of grand, Georgian architecture and many of Edinburgh's best-known sights. Along Princes Street is Edinburgh's best shopping, with big name stores and great views across to the castle. The spire of the Scott Monument, Waverley Station and the Scottish National Gallery occupy the ground between the two parts of town. However, the residential and port district of Leith in northern Edinburgh is emerging as a new destination, with the former Royal Yacht Britannia as its centre piece and main attraction.
Edinburgh has great public transport, a busy international airport and two mainline rail stations linking it to England and the rest of Scotland.
The Highlands
The Highlands are probably what you imagine if you think of Scotland. Epic landscapes, ruined castles, deep lochs and lots of history are what you'll experience here, amid some of the most breathtaking landscapes in the British Isles.
As well as the mountain peaks, including Britain's tallest, Ben Nevis, the Highlands stretch to the shores of Scotland where islands can be seen off shore and quiet little towns nestle in natural harbours preserving a traditional way of life.
The island of Skye is one of Scotland's largest and sits just off the western coast, forming a natural progression from the mainland especially now that there is a road bridge to supplement the ferry crossing. Here you'll find the harbour town of Portree, countless pretty villages, traditional whisky distilleries, and the spectacular vistas formed by the Cuillin mountain range.
Along the northern shore, where the popular North Shore 500 route hugs the coastline, you'll come to windswept Cape Wrath and the mysterious Smoo Caves. At the opposite corner of the mainland is John O'Groats, an essential stopping-off point for Brits and visitors alike.
In the central Highlands is the Cairngorms National Park, which is Britain's largest, and home to probably its best ski resort at Aviemore. And if myths and legends are your thing, take a drive or hike around Loch Ness looking for the elusive monster which has made several reported appearances over the past century.
Orkneys and Shetlands
Off Scotland's north coast, the Orkney and Shetland Islands are a world away from the rest of the United Kingdom, yet easy to reach by sea and air. Each has a unique personality, but both are full of amazing scenery, ancient historic sights and monuments, and cultural activities.
Western Isles
The islands off the west coast of Scotland are also varied and very scenic. Some, like Mull, Iona and Islay are closer, while the Outer Hebrides like Lewis, Harris, Uist and Barra are further away and have their own way of life and culture. Each are full of amazing places to stay, great outdoor activities, and food fresh from the Atlantic which will blow you away.
History
This history of Scotland is the stuff of legends and is really what makes the country and its people what they are. This history is why millions of visitors come to explore and enjoy all that Scotland has to offer each year.
While today Scotland is a part of the United Kingdom – one of four countries which form a single union – it is the result of thousands of years of different peoples coming and going which has formed the nation.
When the Romans arrived in Britain in the first century, they found a people known as Picts in this wild land they named Caledonia. The Romans built walls to keep these people out of the rest of Britain. However, going back further, Scotland has been inhabited since at least the Neolithic Era, with many sights known to exist from this and later periods like the Bronze Age.
The Irish influence on Scotland came in the 6th Century when Christianity was brought here, and the Gaelic language and traditions were established. Yet soon after, raids by Viking invaders became common, and what we know today as the country of Scotland was established to tackle these intruders.
An important part of Scotland's history is it family groups, or clans, which have spawned many familiar names still in use today. These clans were particularly prevalent in the Highlands, with vast tracts of land owned by each one, and often rivalry between them.
Scotland's back-and-forth links with England have also been bloody and distressing. Battles were fought on both sides of the border, with different houses of royalty battling for control. The union with England was first established in 1707. Yet Scotland has always maintained its independent spirit and unique culture, as well as cultivating its own industries.
Where to stay in Scotland
Scotland is a country which handles visitors very well. Throughout the country, wherever there are attractions or great scenery to enjoy, there are places to stay, from remote bed and breakfasts to luxury country retreats. In Edinburgh and Glasgow, and other larger cities like Aberdeen, Inverness and Perth, there are plenty of hotels and these are good locations to base yourself, but owing to the size of Scotland and its sometimes smaller roads in the Highlands, it's not really possible to base yourself in one location and see the whole country. The islands are also too distant to do on day trips, so you'll need to base yourself on the island you are visiting in order to explore further. Be aware that public transport options are also limited in the remoter parts of the country, with only the main cities offering long-distance links, and regular local transport.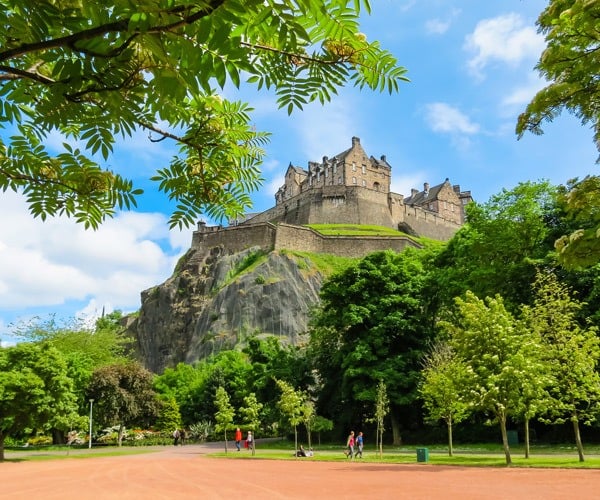 For the best food and entertainment options, Scotland's cities have plenty of opportunities. But don't overlook the local produce you'll find in the country's port towns, and the many great restaurants and resorts scattered around the place.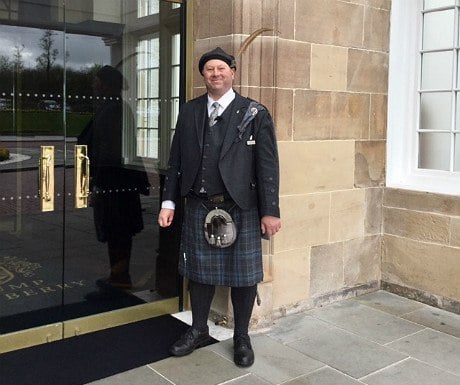 Accommodation in Scotland
The variety of accommodation in Scotland is vast, and caters for all tasted. From simple campsites on wild hillsides, to world-renowned luxury hotels and resorts, there really is something for every taste and budget.
In Scotland's main cities you will find all of the major hotel chains, as well as many independent and boutique hotels. The best in Edinburgh include The Scotsman, Waldorf Astoria – The Caledonian, and Cheval The Edinburgh Grand, while Glasgow boasts the Blythwood Square Hotel and Sherbrooke Castle Hotel.
Stepping away from the big cities and into the scenic parts of the country, there are countless bed and breakfasts, glamping and self-catering options. Ochelse Edge Glamping in Forgandenny offers a plush shepherds hut all to yourself, of there's the 13th century Thornton Castle in Aberdeenshire to hole up in. In the Orkney Islands, the one of the most popular boutique hotels is the Shore Hotel.
Many of the best golf courses in Scotland also tie in with spas and resorts to make the most of your stay. Gleneagles and St Andrews are the most famous, along with Trump Turnberry. Aviemore, with its scenery and ski resorts, offers luxury lodges and hotels, as does nearby Pitlochry, which is great for exploring the national park and enjoying the outdoors.
Ever popular Skye also has its share of luxury places to stay. Best rated are the Skeabost Hotel and Duisdale House Hotel, but you might want to try out-of-the-way options Sligachan Hotel with its award-winning whisky bar and restaurant.
Places to visit in Scotland
There really is so much to see in Scotland. From a weekend break in Edinburgh to a long visit touring the incredible sights of the Highlands and Islands, you will not be disappointed if scenery, history and great food and drink are your thing.
Starting in Glasgow, the biggest city in Scotland, this heart of a once mighty industrial region is ever more turning its attention to being a welcoming gateway to the city, being voted the UK's top cultural and creative city in 2019. Its large airport handles flights from all over the world, and in the city centre you'll find attractions such as the Kelvingrove Art Gallery and Museum, the impressive Victorian architecture particularly around George Square, the Glasgow Cathedral, and the medieval Necropolis. Glasgow is also one of Britain's best cities for shopping, eating, drinking and entertainment.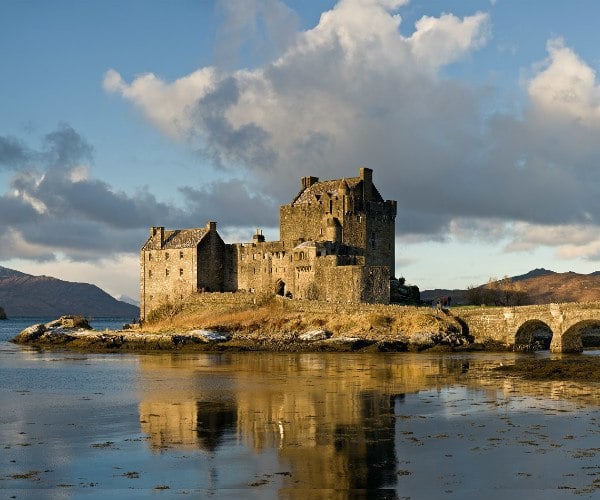 Moving on to Edinburgh, Scotland's capital and most impressive city, there is always plenty to see and do, such as the museums and other attractions, shopping, dining, and nightlife. Edinburgh has some of Scotland's best hotels, shops, pubs and there's history everywhere.
Heading north into the Highlands, you may want to first visit the city of Stirling. Only a short distance from both Glasgow and Edinburgh, it is a city flanked by its royal palace known at Stirling Castle and sits close to Bannockburn where a battle between the Scots and English in 1314 saw Robert the Bruce victorious in his bid to bring independence to Scotland.
The first of two national parks in the Highlands is Loch Lomond and the Trossachs. This is a region close to Glasgow which is a scenic outdoor playground for those who love good scenery, plenty of cycle and walking routes and some of the tallest peaks.
Further north, in Britain's largest national park, the Cairngorms, there are winter ski resorts (or cosy, romantic hideaways if skiing isn't your thing), the still-active royal residence of Balmoral Castle, visitor attractions like Loch an Eilein Castle, and much of the Speyside whisky-producing region.
On the southern edge of the Cairngorms is Pitlochry, the self-styled 'Heart of the Highlands' with its pretty streets, independent shops, pubs and hotels, clan history and amazing surroundings.
The so-called Capital of the Highlands is Inverness – a smart city on the River Ness with accommodation, shopping, good food and drink and transport options, plus easy access to Loch Ness which stretches 23 miles through the heart of Scotland, and offers no shortage of scenic views, watersports and the ruinous Urquhart Castle from where you might just spot Nessie (or at least learn about it at the Loch Ness Centre & Exhibition Experience).
Along Scotland's northern coast are Smoo Caves, the wild Cape Wrath, the towns of Thurso and Wick, the Queen Mother's former Castle of Mey residence, and of course John O'Groats.
Heading across to the islands to the west of Scotland, perhaps take a steam train journey from Fort Augustus (in the shadow of Ben Nevis) to Mallaig, taking in the curving viaduct made famous in Harry Potter, before journeying by ferry or road across to this island. Skye is a destination in itself, with small fishing villages and the town of Portree, plenty of great hotels, bed & breakfasts and self-catering options, castles, brooding mountain peaks, and freshly-caught seafood.
From Skye you can take further ferries across to the Outer Hebrides where a traditional way of life is still prevalent. Here there are historic ruins and monuments, museums, small villages, wild coastal walks and watersports. Benbecula and Stornoway are the largest centres of population, but roads make it easy to get around these islands.
Closer to the mainland, some smaller islands are well worth a vist. Islay is famous for its peated whisky, and there are many distilleries open to touring on the island today. Similarly, Campbeltown – although not an island – has its own whisky producing region and unique distilleries. Then there's Mull and Iona – two ancient landscapes and a place of pilgrimage even today for Christians visiting the picturesque Iona Abbey and Nunnery. You might consider basing yourself at Oban, a picturesque town on the mainland which is within easy reach from some of the nearer islands.
Closest to England, Scotland's lowland region should not be forgotten. The Dumfries & Galloway area may not have the highest peaks, but it has some of the prettiest coastal scenery and homely, welcoming places to stay. The Galloway Forest Park is a stunning wooded region of walks and cycleways worth exploring, and has Dark Skies status, making it perfect for winter stargazing.
The university town of St Andrews is small, but home to one of Scotland's many famous Links golf courses. Even if you don't play, you can still wander across the famous little stone bridge towards the beach where the North Sea gives the town an impressive backdrop.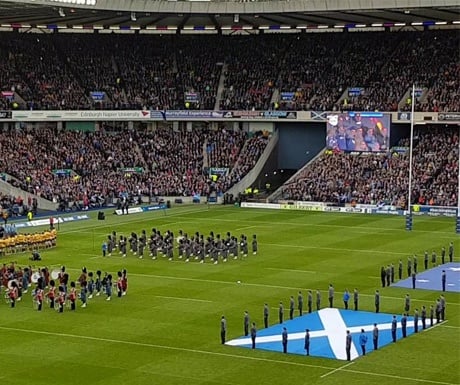 Things to do in Scotland
If your time in Scotland only stretches to a weekend trip, your best option is to explore Edinburgh. Quite a compact city, it offers everything from history, museums, galleries and architecture, to shopping, good food and drink and plenty of great hotels. Glasgow, similarly, has lots to see and enjoy in a shorter period.
If you have time on your hands, the best way to explore Scotland is on a road trip. There are good roads linking all major areas, and winding country and coastal roads for exploring the scenery and landscapes. The North Coast 500 is perhaps the best known, looping around the northern part of the country from Inverness and taking in sights like Cape Wrath, John O'Groats and Ullapool.
Wherever you go in Scotland there are plenty of attractions. For lovers of history, there are castles, grand houses and ancient ruins all over. Many are open as tourist attractions.
For the kids, there are great family attractions like Blair Drummond Safari Park, The Royal Deeside Railway, Glasgow Science Centre and the Scottish Sea Life Sanctuary.
For fans of sport and the outdoors, Scotland has lots to offer. Take in a football game watching Celtic or Rangers in Glasgow, enjoy walking or cycling in the national parks or many outdoors areas, hike the West Highland Way or climb Ben Nevis. Or simply take in a round of golf in its spiritual home, followed by a relaxing spa.
Food in Scotland
Restaurants and cafes across Scotland, particularly in its cities, serve world cuisines and any type of food. But when in Scotland, you should sample some of its natural produce.
Top of the list is seafood. Being surrounded by the Atlantic Ocean and North Sea gives Scotland access to some of the freshest and best seafood on offer. Among these are salmon, trout, lobster oysters and mussels. You should also try smoked haddock, prepared in traditional ways. Game is also popular in Scotland, including grouse and venison.
The Gannet restaurant in Glasgow is known for sourcing the best Scottish produce, while The Three Chimneys on Skye only sources ingredients from the island. The Peat Inn in Cupar is best known for its Scottish seafood.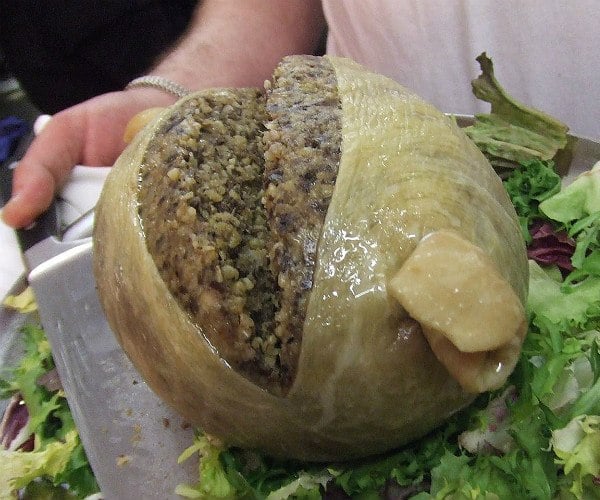 For breakfast, try to avoid the traditional cuisine and opt for porridge – a popular dish made with Scottish oats, which can be made salty or sweet depending on your taste, and is perfect in the colder months. Then for a snack or supper, try some traditional Scottish shortbread with a hot drink.
Finally, when in Scotland it is essential to sample the national drink, whisky. Hundreds of distilleries are still producing whisky all over the country and, depending on which region it is distilled, the taste will be different. In the Lowland region, close to England, the whisky is clearer and has a lighter taste, while that produced on the island of Islay is peaty and has a strong flavour. Whisky is served in all bars, and some specialist establishments only serve it! The Scotch Whisky Experience in Edinburgh is a must for any afficionado.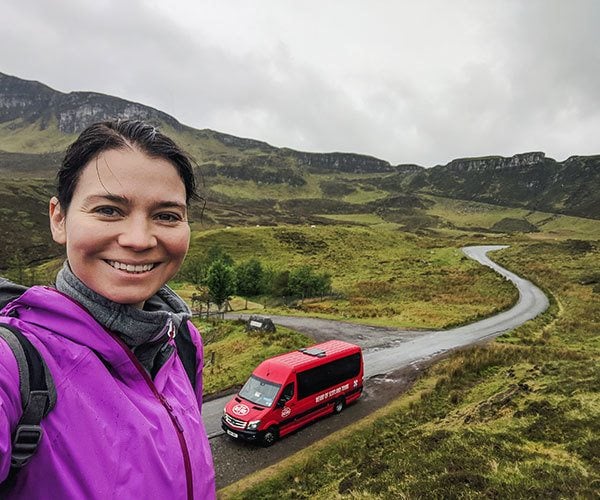 Getting around Scotland
The two main airports in Scotland are at Edinburgh and Glasgow. Each has a large network of international flights from Asia, Europe and the Americas, plus domestic links around the UK. Glasgow's airport in particular has plentiful links to the smaller communities around Scotland, including the islands off the western coast.
Other regional airports can be found at Aberdeen and Inverness, as well as on most islands in the Outer Hebrides, Orkneys and Shetlands, giving essential links to the rest of the world for these remote communities.
Edinburgh and Glasgow also have large mainline railway stations – two each! These link with the rest of the UK, and onward into Scotland, and services are regular. It's easy to connect to most places by train.
Buses also run throughout Scotland between major towns, and calling at smaller villages in between, however parts of the Highlands can be quite remote from these services.
In Edinburgh, a useful tram network supplements the public transport options, and Glasgow is one of four cities in the UK to have an underground subway train system.
Finally, Scotland has one of the world's largest ferry networks. Because there are so many islands around the coast, ferries operate regularly (weather permitting), offering a lifeline for remote communities, and a means of transporting tourists to these important regions. Most ferries take cars. The main operator is Caledonian MacBrayne (or CalMac for short). The main mainland ferry ports can be found at Oban, Ullapool, Uig (on Skye), Thurso and Aberdeen, plus Stranraer for ferries to Northern Ireland.
When to visit Scotland
Scotland is open all year, but the best time to visit is in the Summer months, between April and September. The best weather is usually in June to August, but given its northern location the climate can still be cool compared to the rest of Europe. One benefit of the northern latitudes it finds itself in means that Scotland enjoys light late into the night during the summer, with sunset as late as 10:30pm in the Shetland Islands during June. To contrast, however, in the darkest part of the winter months sunset can occur before 3pm.
Scottish winters are often cold and wet, with snow likely on higher ground a lot of the time. However, the country knows how to counter this, with many amazing festivals and events in the winter months to bring light and entertainment for locals and visitors alike.
It's rare to find no accommodation options at any time of the year in Scotland, but some remoter rural areas will often be closed during the winter months. Accommodation will often be booked up well in advance during the UK's Easter and Summer school holidays – and note that Scotland often has different holiday dates to England – plus, European travellers usually flock to Scotland during the summer months, making some of the more popular tourist spots very busy at times. Similarly, Hogmanay (New Year) is often booked out, too – especially in Edinburgh. If you can, try to visit during the warmer months outside of school holidays.
Events in Scotland
Scotland is home to the world's largest arts festival (the famous Edinburgh Fringe Festival) as well as many other exciting events. Here are just some to look out for.
January
25th – Burns Night Celebrations – Nationwide
February
Braemar Mountain Festival
Glasgow Film Festival
Fort William Mountain Festival
March
Glasgow Film Festival
Glasgow International Comedy Festival
Glasgow Book Festival
April
Spirit of Speyside Whisky Festival
Beltane Fire Festival – Edinburgh
Scottish Vegan Festival, Edinburgh
May
Edinburgh International Children's Festival
Ullapool Book Festival
Orkney Folk Festival
Islay Festival of Malt and Music
Perth Festival of the Arts
Perth Beer Festival
Dumfries & Galloway Arts Festival
June
Crail Food Festival
Royal Highland Show – Edinburgh
Edinburgh International Film Festival
Moray Walking Festival
July
T in the Park Music Festival – Kinross
Merchant City Festival, Glasgow
Hebridean Celtic Festival, Stornoway
Edinburgh International Jazz & Blues Festival
Edinburgh Art Festival
Edinburgh Gin Festival
August
Royal Edinburgh Military Tattoo
Edinburgh Festival Fringe
Edinburgh International Festival
Cowal Highland Gathering
Glasgow Contemporary Art Fair
Largs Viking Festival
September
The Braeman Gathering Highland Games
Largs Viking Festival
Borders Book Festival
Wigtown Book Festival
Blair Athol Music & Scottish Craft Beer Festival
October
Callander Jazz & Blues Festival
Ben Nevis Challenge
Edinburgh Art Fair
November
Edinburgh Art Fair
Glasgow Whisky Festival
Oban Winter Festival
Taste of Shetland Festival
30th – St Andrew's Day – Nationwide
December
31st – Hogmanay – Edinburgh & Nationwide
31st – Hogmanay Stonehaven Fireballs Parade – Stonehaven
Luxury travel tips
Scotland is full of opportunities for luxury stays and activities. After enjoying the history, the sights and indulging in some shopping, you'll want to relax in one of the many great hotels, resorts and spas to be found around the country. Top among these include Glenapp Castle in Ayrshire, a turreted pile with magnificent rooms. Staying on the theme of castles, you could stay in your own at Aldourie Castle near Loch Ness, with all kinds of activities on offer nearby, and a perfect team of staff on hand to make your stay special. The Gleneagles golf resort is world-famous, with its French-style chateau and luxury suites. Kinloch Lodge on Skye is a Michelin-star restaurant with rooms and voted one of the best small hotels in the world. For a luxury bed and breakfast, try Arisaig House in Inverness-shire with incredible views of the Highlands.
Indulging in some of Scotland's best food might take you to 21212 Hotel & Restaurant in Edinburgh, serving incredible food in a quiet residential street, with boutique accommodation upstairs. In St Andrews, the Peat Inn is famous for its luxury dining and outstanding drink offers, as is the classy Cellar in Anstruther, Fife. For traditional Scottish recipes, you can't go wrong with Braidwoods at Dalry, Ayrshire, where the home cooking has won many accolades.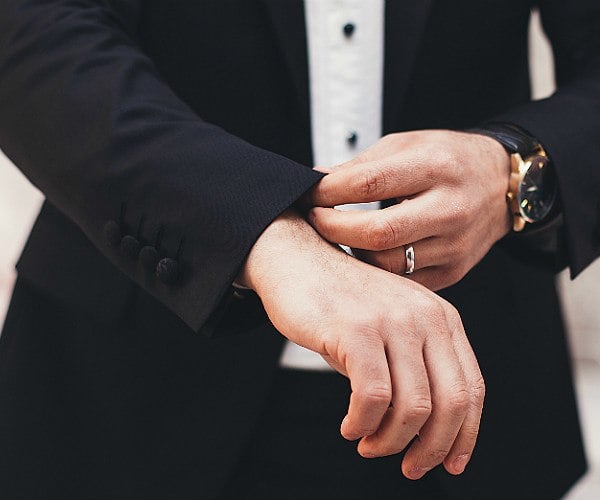 Scotland is well known for its golfing heritage, and some of the best courses in the world can be found here. There are more courses per head of population than any country, some designed by pro players and taking in the natural landscape. Among the best are Gleneagles, with its resort, St Andrews and its iconic Old Course, Royal Troon, Carnoustie and Turnberry.
Both Gleneagles and St Andrews also feature luxury spas. But there are many more around the country, not just at golf courses. The Sheraton in Edinburgh has an amazing facility, as does the Blythswood Square Hotel in central Glasgow. In more rural areas, try Portavadie on the west coast, or the spa in the old stables at Isle of Eriska near Oban.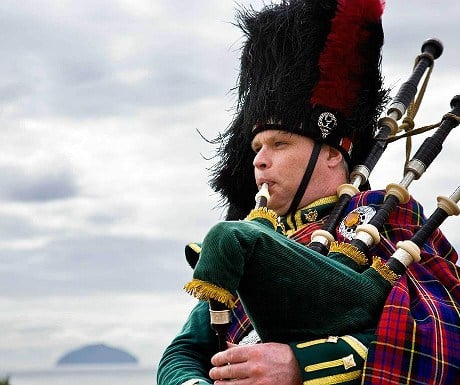 Language and culture
When visiting Scotland you may hear some unusual accents from time-to-time, and even see road signs with placenames in two languages, but rest assured that English is spoken here. The country's traditional Gaelic language is spoken more in remoter places, particularly in the west of the country, but is rarely the only language people speak.
Culturally, the people of Scotland are similar to those from the rest of the UK, or Europe in general. They have modern technology, warm and comfortable homes, and bigger cities are as advanced as any other, even with the history all around.
In Scotland's more rural places, you will see a quieter, more traditional way of life. But owing to the country's popularity among visitors, the people there are open, welcoming and understanding of others.
However, Scotland's history runs through its veins. Its peoples go back centuries, and at its heart the roots of this culture are still everywhere, from folk tales and traditional music, to the wearing of kilts and the incredibly popular Highland Games celebrating traditional, war-like competition among the rural peoples. Sport is also a big deal for Scotland, especially football, rugby, tennis and golf. Much of Scotland's culture can be discovered in its museums and galleries, and in its food, drink, architecture and entertainment.
Useful phrases
Aye – Yes
Nae – No
Dae – Do
Ken – Know
Dinnae – Don't
I Dinnae Ken – I Don't Know
Gonnae – Going To
Dreich – Miserable (as in the weather)
Scran – Food
Oot – Out
Bairn – Child
Bonny – Beautiful
Canny – Cannot
Haver – Lie
Lass/Lassy – Girl
Tattie – Potatoe
Wee – Small
Yon – That or Those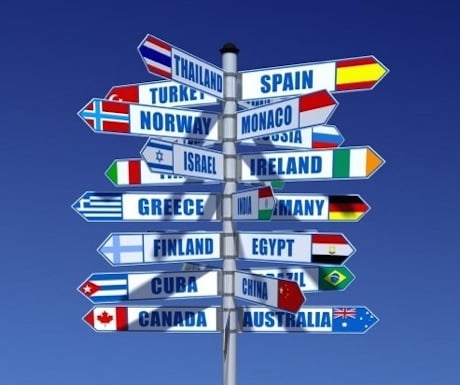 Weather in Scotland
Visiting Scotland soon? See below for the latest weather forecast for Scotland.
SCOTLAND WEATHER
Useful information
Timezone
UTC +0 GMT
UTC +1 British Summer Time
Currency
The currency in Scotland is the British Pound Sterling. See www.xe.com for current exchange rates with other currencies.
Power
Scotland and the rest of the UK operates on 230V/50Hz system and has three-pin plug sockets accepting type G. Appliances with a different voltage, such as those from Europe and the USA, can be used here with the correct adapter.
WiFi
Free WiFi is available in many cafes, restaurants, bars and hotels in Wales, plus tourist information areas, trains, stations and some buses. Some places will limit use without paying for extra or signing up.
Tipping
Tipping in Scotland and the rest of the United Kingdom is welcomed, but not required. For sit-down meals at restaurants and more substantial cafes aim to give around 10%. Often a 'service charge' will be added to your bill (check the printed bill). If this is the case you do not need to leave a tip. It is common to tip taxi drivers (round up to the nearest pound or £5), but not bar staff, hotel staff, in smaller cafes (sometimes there's a tip jar) or hair salons.
Telecommunications
The four main network providers in Scotland and the UK are EE, Three, O2 and Vodafone. GSM/GPRS compatible SIM cards are needed and can be bought in some smaller, and most of the larger, mobile phone network stores. European, Asian and US phones can be used here but if you wish to use a UK SIM card, you will need to have your phone unlocked in one of the smaller, independent phone shops.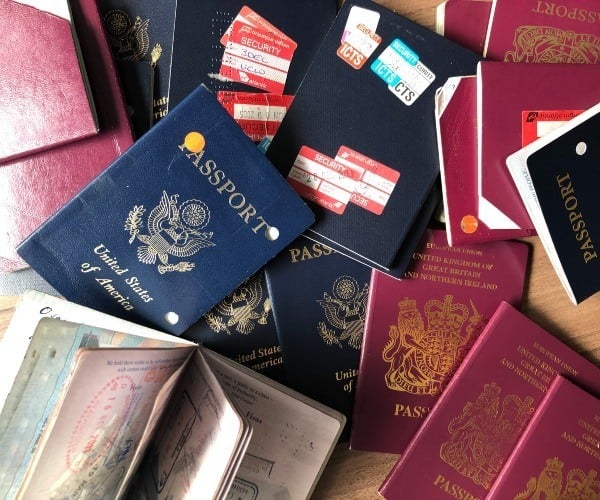 Want to contribute to our travel guides? Please contact us for details…