Discovering Bulgarian cuisine in Bansko
It seems that this year in Bansko, Bulgaria, a new tradition is coming – a culinary and gourmet festival is "cooking" and is going to uncover the secrets of Bulgarian gourmet cuisine. Since Bulgaria lies in the heart of the Balkan area, its cuisine and food culture has been influenced by all the neighbouring countries. It is a mixture of classic Bulgarian meals, intertwined with heritage from Slavonic, Greek, Turkish, and lately, other central and western European cuisines.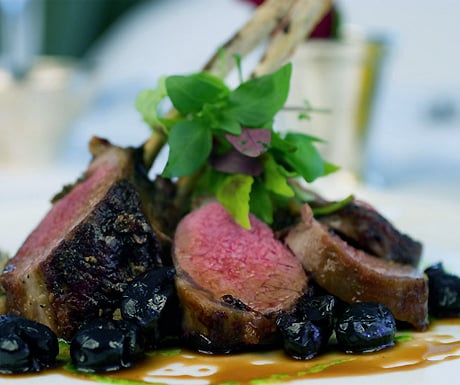 A little research into the history of Bulgarian cuisine will convince anyone that the cooking traditions in Bulgaria are strong and are kept alive for many years by passing recipes on through the generations. Bulgarian cuisine, although underestimated, is exceptionally diverse and delicious, consisting of various salads, bread stuffs, stews, and other local dishes. Many of the dishes are prepared according to traditional recipes handed down from generation to generation over the centuries. They skilfully combine the 'fruits of the earth' which have captured the Bulgarian sun. The thermal processing of products simmered slowly on a low heat enables their nutritive qualities to be retained and makes the food taste much better. The result is mouthwatering dishes with superb flavour and taste! The vegetables, fruits and spices are spread around the different seasons and are to be consumed fresh. Nonetheless, the Bulgarian cuisine is not widely known and appreciated. Even though the Balkan gastronomy is pretty popular, Bulgarian cuisine in particular is still underestimated. A relatively new hotel in Bansko and a member of SLH (Small Luxury Hotels),
Premier Luxury Mountain Resort
, is going to host
a festival
that will last for several days. The purpose of this event is to change people's perceptions about Bulgarian cuisine, reveal its gourmet side and also offer attendees the opportunity to taste wines, beers, sausages and cheeses from local producers. The festival will include numerous activities such as cooking classes, cooking seminars, wine tastings, beer tastings and cooking competitions (see
the complete schedule
for more info ). Get yourself along… the Premier Gastronomy Festival promises an epicurean adventure for gastronomy lovers and culinary travellers and a good chance to visit Bansko for the first time!xx
Did you enjoy this article?
Receive similar content direct to your inbox.