Photograph of the week: Valley of the Moon in the Atacama desert
Valle de la Luna (Valley of the Moon) is located 8 miles west of the beautiful town of San Pedro de Atacama, Chile, in the Atacama desert, considered one of the driest places on earth as some areas have not received a single drop of rain in hundreds of years. The Valle de la Luna was declared a Nature Sanctuary in 1982 for its great natural beauty and strange landscape. Due to its appearance, the Atacama has been used as a location for filming Mars scenes for both television series and movies.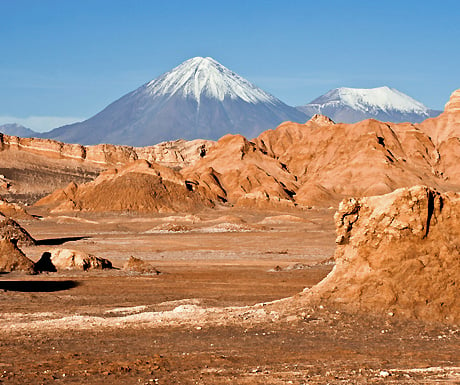 Thank you to Unique Travel Boutique for permission to re-produce the image.
If you have a really special photograph you would like to share with  A Luxury Travel Blog's readers, please contact us.
Did you enjoy this article?
Receive similar content direct to your inbox.