The location for this photograph was found by chance after taking a narrow winding piste as a shortcut from the Dades to Todra gorges, south of the High Atlas range in Morocco. The recent snowfall had made the route further up impassable. At 2,500 metres Darren Lewey and his fellow travellers found the view of this village; the houses are built from mining the crumbling rock around them. It was one of the highlights of the tour.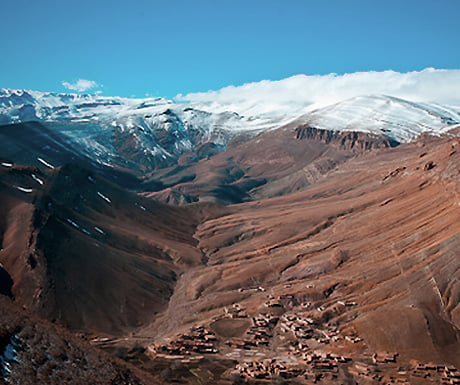 Thank you to Darren and Images in the Sun Tours for permission to re-produce the image.
If you have a really special photograph you would like to share with  A Luxury Travel Blog's readers, please contact us.