Luxury travel trends in 2013
With 2013 now well and truly underway, what can we expect the year to bring as far as luxury tourism is concerned? We got in touch with three members of the travel industry – all Directors at their respective travel businesses – and asked them what they each anticipated the year would bring. Here's what they had to say: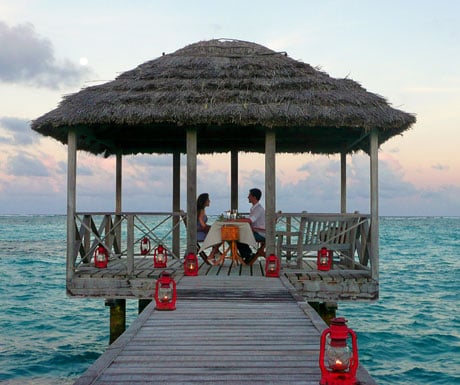 "We are seeing strong growth in private and custom tour requests from young, successful families. Clients in their early 30s and 40s are planning adventurous
Ireland
trips for the extended family including grandparents, young children and even babies. They want their children to have authentic cultural experiences whilst retaining their own travel freedom. Private touring provides the independence they want with the structure and local insight that makes for a fantastic tour. For 2013, we are also seeing a trend towards 'value based luxury' – clients opting for smaller, boutique accommodations that can reduce overall costs by 20-25%."
Andrew Carr, Managing Director, Kennedy & Carr Ireland Travel.
"As the world moves ever faster there is an even greater need to escape the hurly burly; we see clients wanting to get more off the beaten track to find space and authentic experiences in 2013 and to take advantage of more personal experiences – tailor made expert advice, premium travel by air and rail and smaller upmarket character hotels along with smaller
luxury cruise
ships. We expect less well known destinations to secure a firmer place in 2013 as true journeys of discovery – places such as Namibia, Malawi, Burma, Cambodia, Mongolia, Oman and Colombia. Within the established favourites we expect to see more travel beyond the icons and the expected, as people explore 'new' parts of
Australia
, New Zealand, Canada, the
USA
and
Morocco
, and seek out new experiences such as the northern lights, private safaris and the last great frontiers such as Antarctica. As always exchange rates and safety will be key underlying considerations for our travellers, so expect specialist cruising to continue to grow, along with escorted tours, and US dollar denominated destinations to perform well. Our travellers all enjoy the research and planning stages of their trips, and given the plethora of sources they will rely even more on their trusted travel partners, the companies who genuinely know the destinations and who are passionate about their role in making dreams come true. Our brand essence at WEXAS is "serious travel personalised" which we believe is exactly what the luxury traveller wants in 2013.
Steve Allen, Managing Director, WEXAS Tailor-made Travel
"We are definitely experiencing an increase in guests wanting a 'truly memorable stay' with a much more substantial itinerary than a simple self-catered house hire and we have seen the demand for fully catered and staffed breaks increase. Clients are also tailoring their stays more with luxury activities and country pursuits such as clay shooting or archery in a sunny English garden, private cheese and wine tasting sessions or an exciting murder mystery evening. So my prediction for 2013 is a move towards more tailored breaks to suit individuals making their stay truly special and unique."
Jennie Verleg, Director of Sales, The Country Castle Company
Did you enjoy this article?
Receive similar content direct to your inbox.